A thrilling story about Jerzy Maksymiuk is the opening film of the 58th Krakow Film Festival
share
facebook
The documentary film "Concerto for Two" by Tomasz Drozdowicz will open the 58th Krakow Film Festival. It is a tale full of vivid episodes, telling us about the eminent conductor, pianist and composer Jerzy Maksymiuk, as well as an intimate depiction of the unique relationship which he forms with his wife Ewa. The opening ceremony of the Festival and the international première of the film, with the participation of the film's protagonists and the film-makers, is held in the cinema Kijów.Centrum on the 27th of May.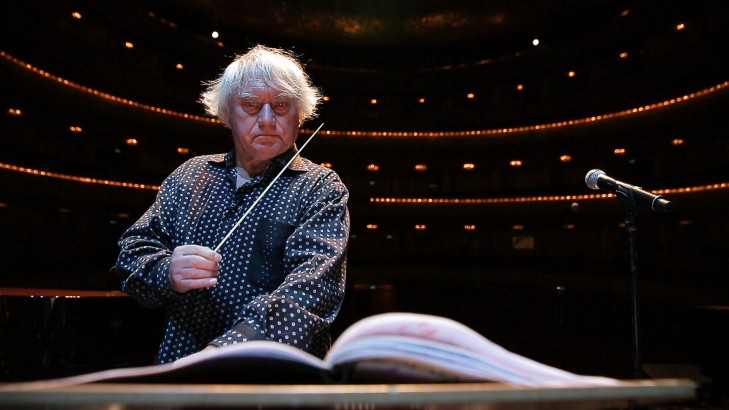 The conductor Jerzy Maksymiuk and his wife Eve make up a special relationship. The charismatic maestro, successful in the world of music, seems to be totally helpless and lost in the daily life without the help of his wife, who supports him in the simplest everyday activities and takes many life decisions on his behalf. The camera accompanies the artist during his work with outstanding musicians and orchestras, as well as shows the fascinating world of the genius composer, absorbed in the score to the very boundaries of madness.
The director Tomasz Drozdowicz created a portrait of the artist filled with behind-the-scenes anecdotes, from which the works of the greatest composers sound out. Above all, however, he showed the story of love, passion and talent.
It is another Polish film which will open our festival and the next one after "Dream of Warsaw" by Krzysztof Magowski, which portrays an outstanding musician, explains Krzysztof Gierat, the Director of Krakow Film Festival. The film about Czesław Niemen was made up of archival materials and memories, this one is a dynamic observation of the creative process clashing against prosaic, often funny everyday life, which is much harder to record as a colourful score.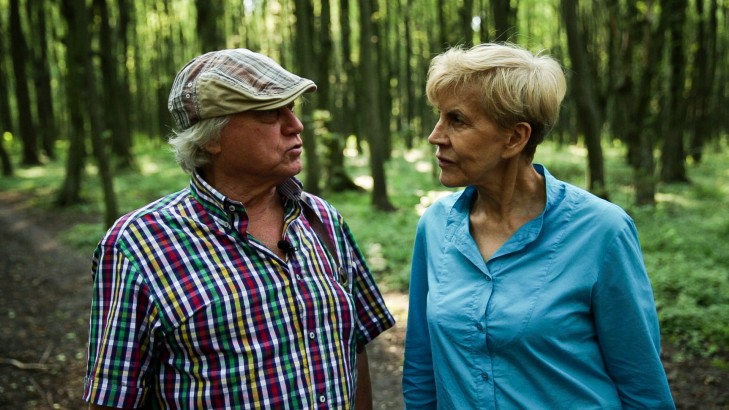 Jerzy Maksymiuk was born in Grodno. His music studies were crowned with three diplomas: piano, composition and conducting. He is the founder of the Polish Chamber Orchestra, which was considered one of the best orchestras in the world. He has given concerts in the most prestigious concert halls of the world. He has recorded about 100 albums and has written music for several dozen films, out of which he most values the soundtrack written for "The Hourglass Sanatorium," directed by Wojciech Has.
Tomasz Drozdowicz is a graduate of Directing at the Faculty of Film and Television at the University of Silesia in Katowice. He is the author of documentary films, among others, "Kolba, na szczęście!", "Zupa na puentach," and the feature film "Futro," as well as numerous music videos, television series and teleplays.
The film "Concerto for Two," produced by Film Studio Autograf, was shown at the session Docs to Go! within the frames of the project DOC LAB POLAND at the Festival in 2016. This year, it will compete for the highest laurels in two competitions: the international music documentary film competition DocFilmMusic and in the Polish competition.