2 – 4.06. 2021
access with passes: Industry, Industry Pro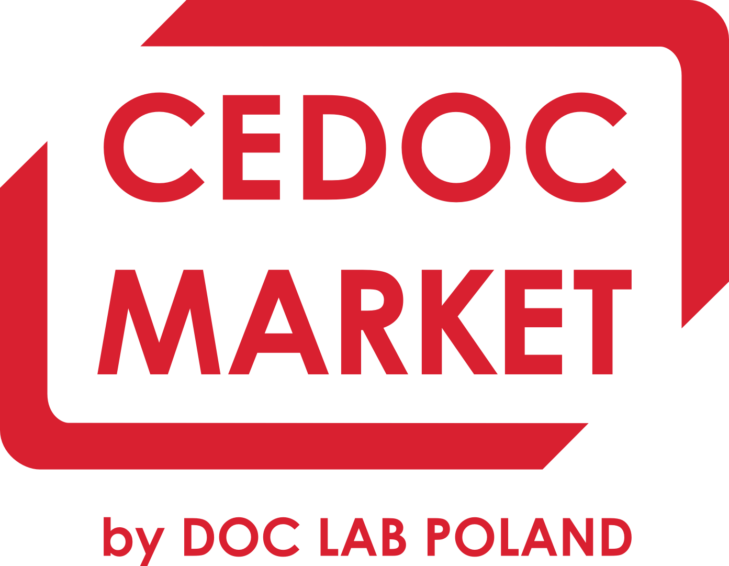 CEDOC Market, Central European Documentary Market (previously Doc Lab Poland Co-production Market) is an established industry event connecting international documentary filmmakers, with focus on building creative partnerships between East and West, North and South, with a special focus on Central European projects and talents. During two days in the very middle of Europe, in the historical city of Kraków we offer you a set of opportunities to develop your projects and build new professional alliances.
Pre-arranged meetings with international documentary producers and decision makers. Find new partners for your project: producers, sales agents, broadcasters, funds, leading European pitching and training programs.
Structure: one-on-one meetings.
*Producers are encouraged to pitch their projects to each other, in order to stimulate bilateral collaborations.
SELECTED PROJECTS 2021:
5 PILLS AWAY, Director: Karolina Domagalska, Producer: Anna Stylińska – My Way Studio (Poland)
When the Polish right-wing government is about to introduce the strictest abortion ban in Europe, four women running a support group called Abortion Dream Team, unexpectedly become leaders of a revolution.
ARCTOWSKI, Director: Katarzyna Dąbkowska Producer: Ewa Żukowska – Studio Żuk (Poland)
Discovering the most mysterious place on Earth was a dream of Henryk, a member of the first scientific expedition to Antarctic "Belgica" in 1897. Construction of the new Polish Antarctic Station in is an event perpetuating the dreams of Arctowski.
ARIA DI BRAVURA, Director: Bartosz Blaschke, Producer: Wojciech Karubin – Movie Mates Sp. z o.o. (Poland)
Grażyna Malczyk was an opera singer who lost her singing voice. Years later she created her original method of treating stuttering. Stories of her patients are told in parallel. A moving story about courage, exclusion and the need to help others.
BLIX, Director: Greta Stocklassa, Producer: Radovan Síbrt – PINK (Czech Republic, Sweden)
Sometimes just telling the truth is not enough.
DON'T CUT ME OFF (Громкое такси), Director: Marina Potapova, Producer: Max Tuula – Marx Film (Estonia)
A young deaf woman from a provincial Russian town starts working as a taxi driver in Moscow. Long hours of work and night shifts accompany her on the journey to her dream: becoming a successful handball player. But an injury puts her dream at risk.
DREAMERS FROM SALLY (Marzyciele z Sally), Director: Julia Groszek, Producer: Justyna Kluczewska – Raban Foundation (Poland)
Against the backdrop of a devastated economy in Zimbabwe, where unemployment is at 90% and hunger is staring people in the eye, two extraordinary guys, thanks to their creativity and inner strength, fight for a better life and to pursue their dreams.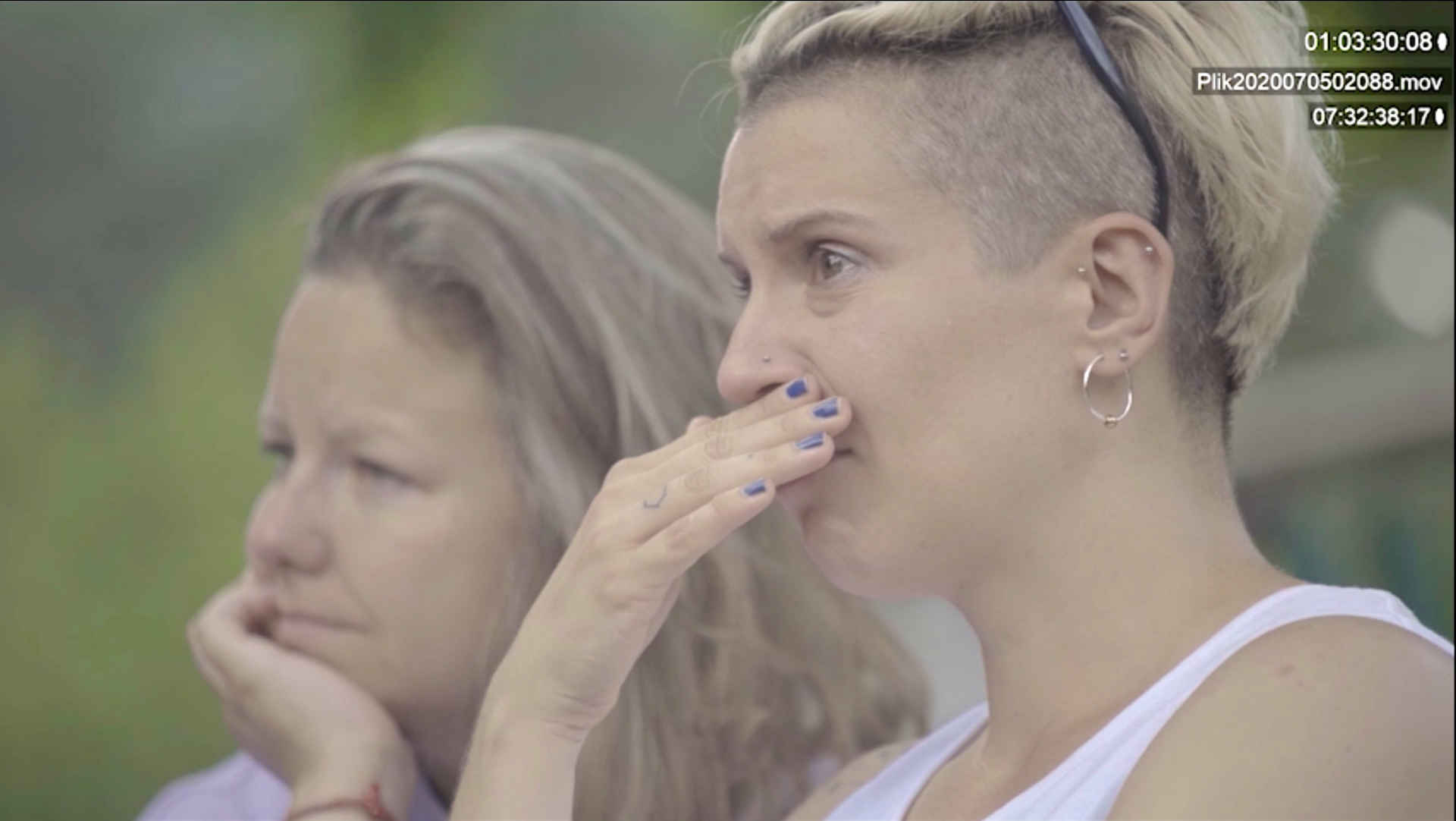 ISLAND OF LOVE, Director: Svetlana Strelnikova, Producer: Frank Müller – Doppelplusultra Filmproduktion GmbH (Germany)
Santorini, Greek's tourist flagship and wedding island, both famous and notorious thanks to millions of Instagram posts, has been abandoned since Corona – high time for the soldiers of fortune looking for their chance in the crisis.
ISOLATION (Izolyatsia), Director: Igor Minaev, Producer: Iurii Leuta – Trempel Films (Ukraine)
"Izolyatsia": a plant – an art center – a torture center. The history of destruction of the man and the art in XXI century.
IUS SANGUINIS, Director: Laura Plebani, Producer: Giada Mazzoleni – Paguro Film (Poland, Italy, Great Britain)
My path to recognize my Polish citizenship becomes a journey across Poland "accordingto me" among childish memories, lack of information and non-requested-opinions of actual Polish members of my family.
MAOMI, Director: Judith Olah, Producer: Annika Mayer – Majmun Films (Hungary, Germany)
Maomi and Dadai, the hippy couple and world citizens have been living together for over the world. They are now preparing for their last tour, during which 60 years all around they have to face all consequences of the life they lived
PROJECT UTOPIA, Director: Nicolas Muñoz, Frederick Bernas, Producers: Rocio Pichirili – Eye Rise Films / Groncho Estudio (Argentina, Spain, France)
Turning back the clock on climate change seems impossible, but artist Joaquin Fargas is going to try. In a small Buenos Aires workshop, an ordinary man uses simple tools to develop inventions which manifest his desire to to never give up.
QUEENS OF POLAND, Director: Sebastian Franke, Producer: Jürgen Kleinig – Neue Celluloid Fabrik (Germany)
Four people, eight identities, one passion. The dazzling world of drag versus the national conservative Polish culture.What challenges do the the gay scene and the young LGBTQ* movement in Poland face?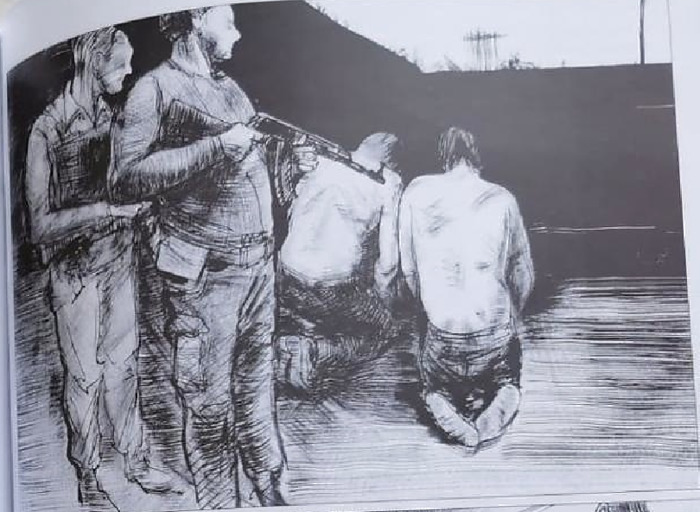 RAP. STORIES (Rap. Historie), Director: Adrian Borowski, Producer: Kinga Mielnik (Poland)
From neighborhood benches to luxurious lounges. The rebellious journey through the of Polish rap told by its creators.
SHAMAN VS PUTIN (Shaman protiv Putina), Director: Beata Bubenec, Mikhail Bashkirov, Producer: Nicolaï Iarochenko – Les Steppes Productions (France, Russia)
Alexander Gabyshev, a Yakut shaman, crosses Russia by foot to exorcise Vladimir Putin « The Demon ». Followed by his supporters and pursued by the Russian Authorities,Alexander became a spokesperson of the silent and remote Russian provinces.
SOUND OF ICE (Lyden av is), Director: Tommy Gulliksen, Producer: Thomas Robsahm – Oslo Pictures (Norway)
When the ice music festival in Norway was ruined and the ice instruments melted, artist Terje Isungset decided togo on a spectacular quest to address climate changes in front of the elite in Beijing.
THE IMPERISHABLE MAN (Nieprzemijalny), Director: Kamil Napierski, Producer: Kamila Klimowicz – Foundation for Underwater Archaeology (Poland)
The life of a 72-year-old climber changes after a tragic accident in the mountains. Despite the fact what he has been through he is trying to prove that life is too short to waste. In 2018 Lech became the winner of "The Forever Young Award".
THE NOVICE (Nowicjusz), Director: Łukasz Woś, Producer: Anna Gawlita – Kijora Film (Poland)
A group of young men gives up on their existing lives and enters the Dominican Novitiate. What are they looking for? Spirituality? Life's purpose? Community? Change?
THE SEA WARRIOR, Director: Sohel Rahman, Producer: Sohel Rahman – Green Meadows Pictures / Vila Do Cinema (Portugal)
Pedro, a barnacles picker, risks life to harvest barnacles from Portugal's south-western coastline while he writes a letter to his daughter Carlota, who wants to become a ballet dancer, to let her understand his profession and his love for the sea.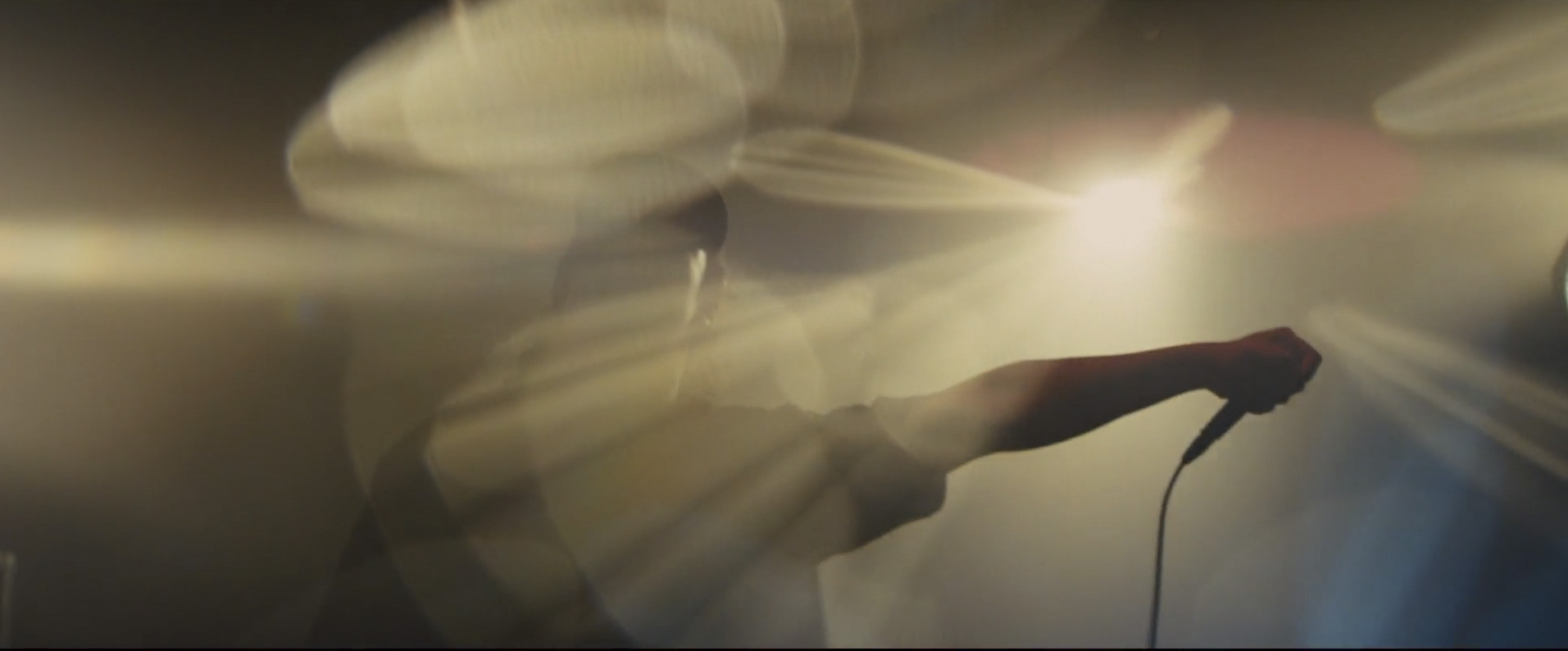 THE ULTIMATE JOKER, Director: Krzysztof Dzięciołowski, Producer: Agata Jujeczka – Vision House Productions Sp. z o.o. (Poland)
Meet THE ULTIMATE JOKER who gave us political spin, fake news and polarising politics long before Donald Trump, Andrzej Duda and Jair Bolsonaro were an itch in their daddies' pants.
THIN PLACES, Director: Inesa Kurklietytė, Producer: Paul W Nethercott – AMMI / Studio Nethercott (Ireland) 
An Irish mystic with a deep connection to ancient sites widely believed to be portals into the great beyond follows in the footsteps of his Druid ancestors.
TOWARDS THE SUN (W stronę słońca) Director: Agnieszka Kokowska, Producers: Sławomir Richert, Michał Zamencki – Warsaw Production Team Sp. z o.o. (Poland)
Kasia and Robert, parents of three sons, decided to sell their lovely house, leave the jobs, packed in a campervan and go on a journey of life to be closer to each other. The freedom they have gained brings them new limitations and challenges.
TRAP LORD RISING, Director: Gianluca Orru, Producer: Gianluca De Angelis – Tekla Films (Italy)
An 11 years old gipsy trap singer faces his father's arrest and hordes of haters for the sake of popularity. With the help of his face-tattooed gang he's getting back what belongs to him, training and growing to be the king of trap music in Italy.
TRUST ME, Director: Joanna Ratajczak Producers: Stanisław Zaborowski, Oliver Stoltz – Silver Frame (Poland)
Alicja and Sebastian are a perfect couple. They have it all: a happy relationship, two wonderful children, money, a large number of friends. But then Sebastian proposes a risky experiment…
VELVET GENERATION, Director: Ivana Hucikova, Producers: Monika Lostakova, Jakub Viktorin – nutprodukcia (Slovakia)
A portrait of contemporary young people in search for their identity, values and place in modern society that unfolds against the backdrop of an emerging Czech and Slovak ballroom scene.
WELCOME TO NEW KARABASH, Director: Olga Delane, Producer: Marta Kowalska – Arkana Studio (Poland, Russia, Germany)
Life in Karabash today is as we imagine it in our worst visions of the future. A universal document of the human mechanisms of repression in the face of an ecological disaster worldwide.
WHEN THE WIND BECOMES SILENT  (Kiedy umilknie wiatr), Director: Mateusz Gołębiewski, Producer: Małgorzata Prociak – ZK Studio Sp. z o.o. (Poland)
An amazing story of Norwegian Polish athletic rivalry. A model example of fair play gesture on the background of Europe during Cold War time.