3.06, 13.00 – 18.00 CEST
invite-only access
Pre‑release screenings of the newest documentary films dedicated to film industry. Its purpose is to find potential channels of distribution. Screenings are followed by one‑on‑one meetings between producers and international distributors and sales agents.
DOCS TO BUY was created under initiative of Polish Film Institute and KFF Sales & Promotion – part of Krakow Film Foundation, which aim is to sale and find international distributors for Polish documentary films. Screenings and meetings are closed, only for invited producers, distributors and decision makers.
SELECTED FILMS:
Sunless Shadows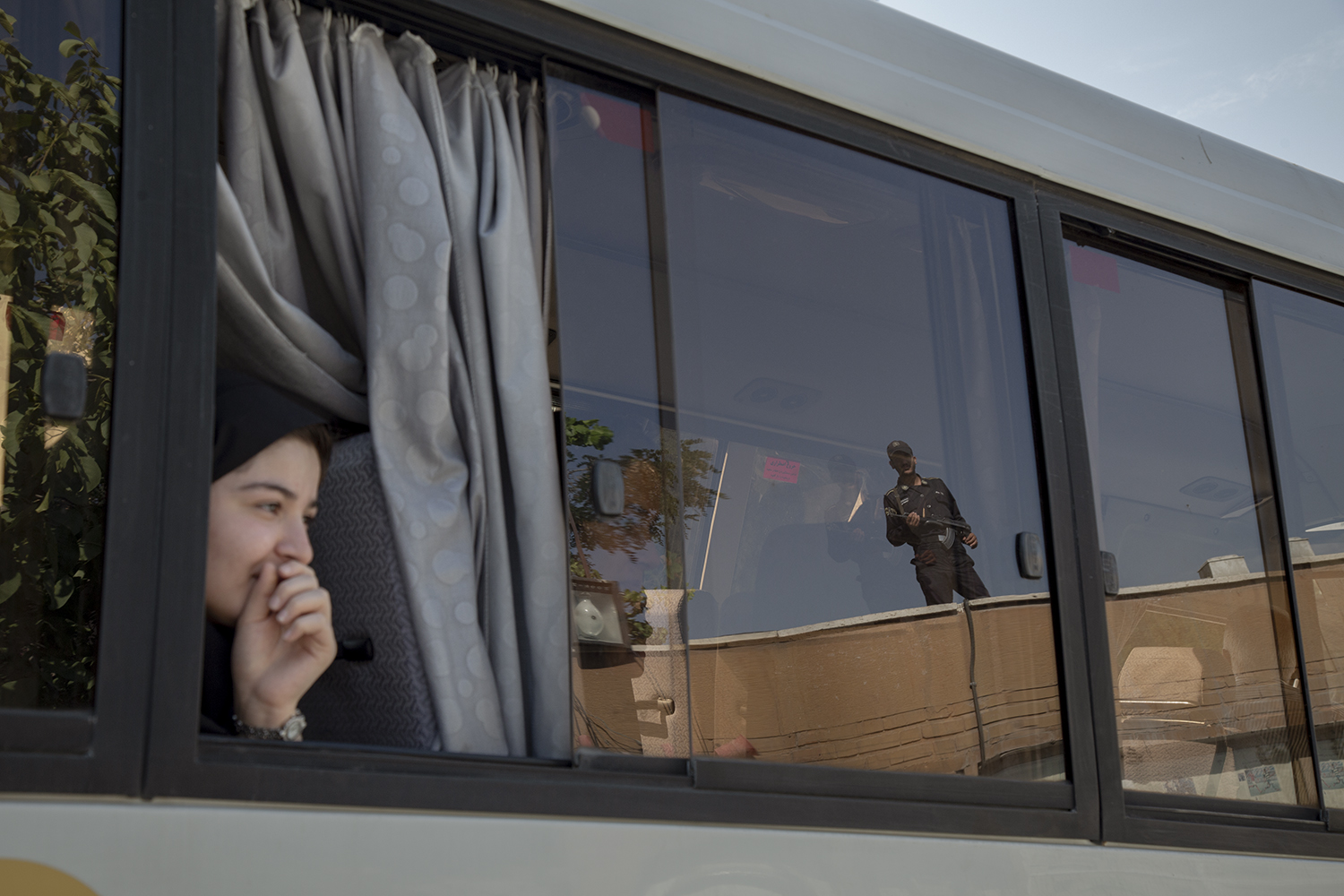 Directing: Mehrdad Oskouei
Script: Mehrdad Oskouei
DOP: Mehdi Azadi
Music: Afshin Azizi
Sound: Mahmoud Khorsand, Parsa Karimi
Editing: Amir Adibparvar
Production: Mehrdad Oskouei (Oskouei Film Production), Carsten Aanonsen (Indie Film)
Distribution: Nasrine Medard de Chardon (DreamLab Films)
Seldom can one pass through the gate of an Iranian prison with a camera, in particular when it is a facility for women. The film characters are wives, daughters or sisters serving sentences for killing men – their family members. Some of them avoided death penalties only because of their young age. Their life behind bars, where they can study and have fun, is sometimes safer, freer and more interesting than the one they had at large. When presented with cameras, the characters record video letters to their families, including perpetrators and victims. In this way, they become co-authors of the film.
The Self Portrait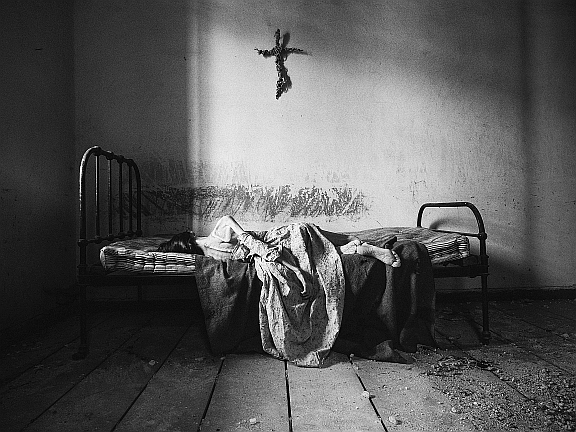 Directing: Margreth Olin, Katja Hogset, Espen Wallin
Script: Margreth Olin, Katja Hogset, Espen Wallin
DOP: Espen Wallin, Espen Wallin, Øystein Mamen, Lars Tubaas Øymo
Music: Susanne Sundfør
Editing: Helge Billing
Production: Margreth Olin (Speranza Film)
Distribution: Shoshi Korman (Cinephil)
Lene Marie Fossen does not want to be the 'icon of anorexia', although photography is a form of self-therapy for her. Regardless of the fact whether she photographs residents of Greek islands, refugees or herself in unusual outfits, her pictures, shocking and beautiful at the same time, become a recording of her desperate battle against the disease and death. The camera accompanies the young Norwegian artist in her struggle with herself above all. At the beginning of a great career, the protagonist is still a little girl who is afraid to grow up.
Saul & Ruby's Holocaust Survivor Band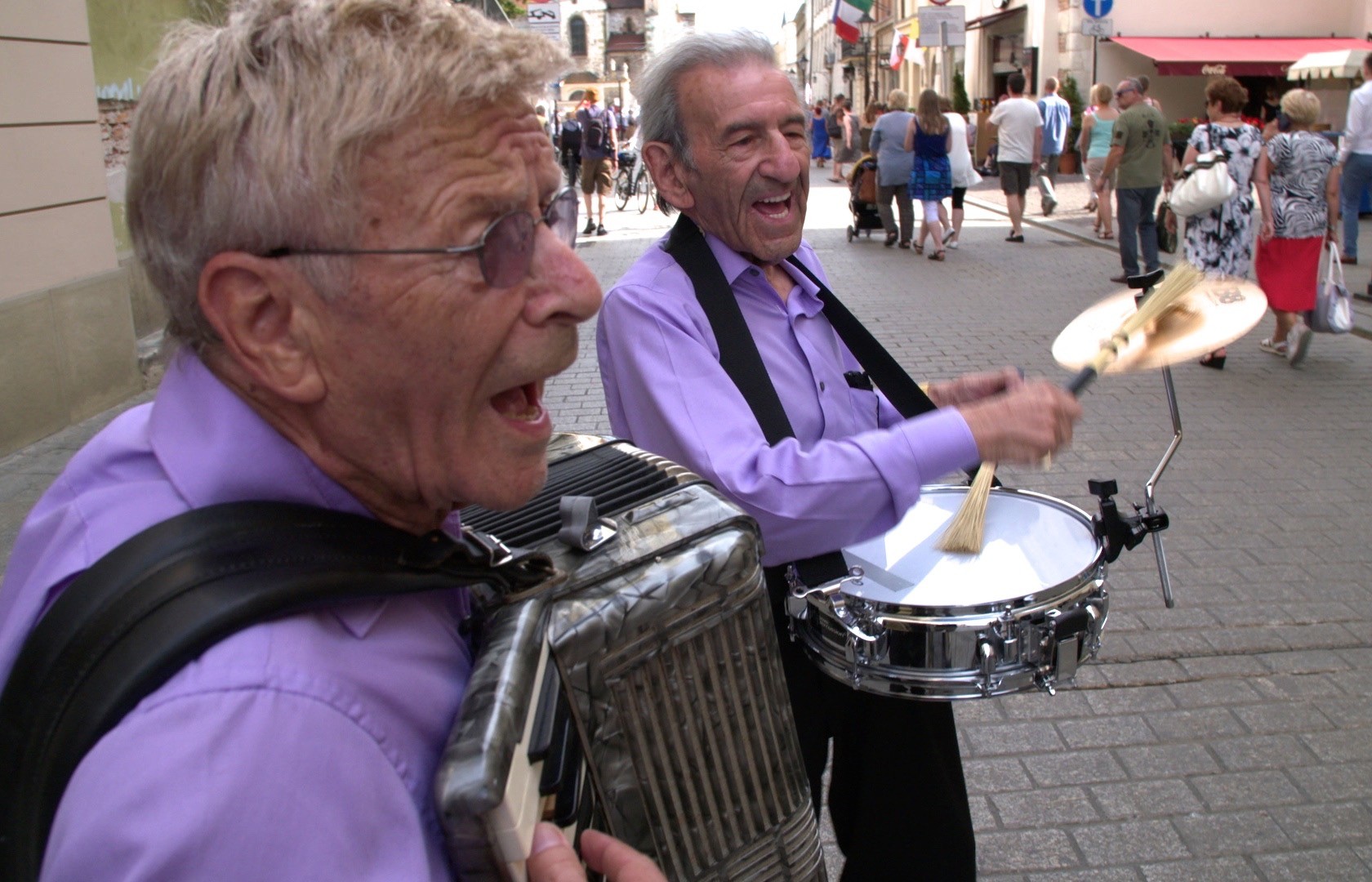 Directing: Tod Lending
Script: Tod Lending
DOP: Tod Lending
Music: Selma Mutal
Editing: Tod Lending, Melissa Sterne
Production: Tod Lending (Nomadic Pictures)
Distribution: Miles Fineburg (Samuel Goldwyn Films), Dov Gil-Har (Israeli Films)
When you watch the protagonists of this film today, you might think that life begins when you turn 90. Both survived the Holocaust, live in the US and started a klezmer band a few years ago. Ruby and Saul's biggest dream is to come with concerts to Poland – the country where they were born and experienced their greatest trauma. Despite various kinds of adversities, they finally manage to implement their plan. For two spunky old men, this journey will be a form of therapy and, at the same time, the fulfilment of their mission. With their music, they remind us about what happened in this part of Europe.
Kosher Beach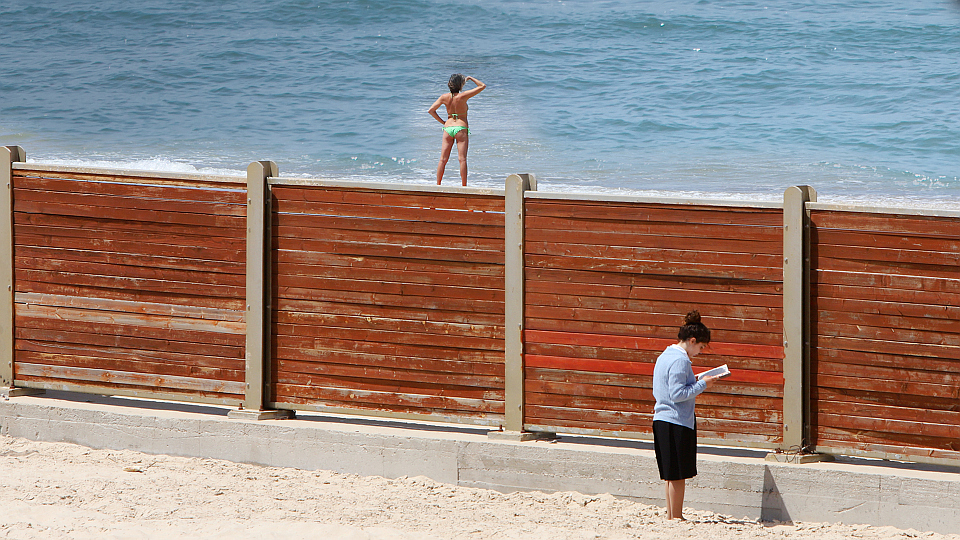 Directing: Karin Kainer
Script: Karin Kainer
DOP: Karin Kainer, Einav Goodman Giat, Ynon Slutzky, Roee Farag, Tal Mor
Music: Erez Russo
Editing: Yael Leibovitz, Arik Lahav Leibovich
Distribution: Hillel Rate (Go2Films)
Clean and sunny beaches of Tel Aviv attract crowds of city residents and tourists. In one of the most secularised cities of Israel, there is a space for its Orthodox female dwellers longing to swim in the sea. A fenced and marked beach on selected days of the week attracts women dressed in traditional clothes. It is a shelter and a meeting place for praying women of different ages. They swim, exercise, meditate and even surf under the watchful eye of lifeguards who, from their tower, have an excellent view of an adjacent beach where men's swimming trunks patterned with rainbow flags are much more common than long robes.
Hey! Teachers!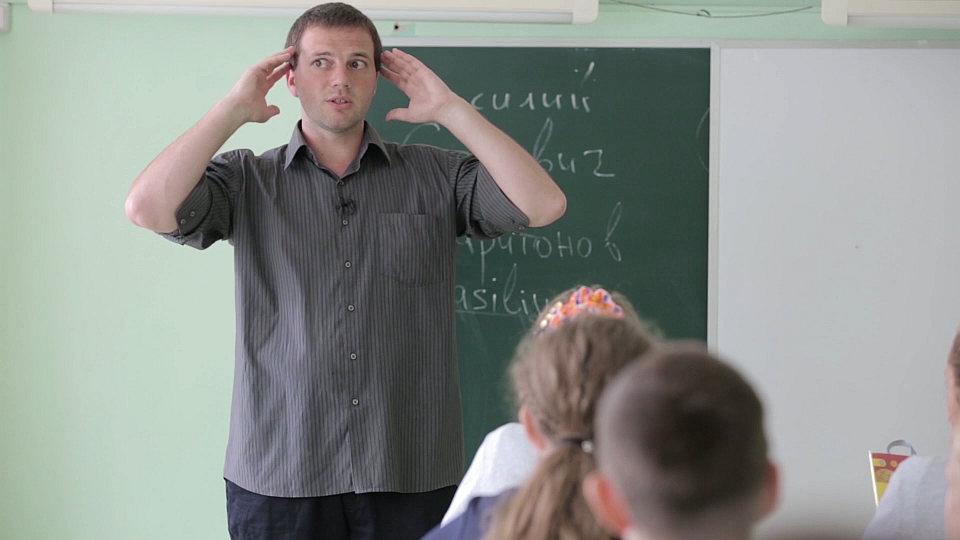 Directing: Yulia Vishnevets
Script: Yulia Vishnevets, Shura Burtin
DOP: Konstantin Salomatin, Darya Senicheva, Yulia Lantsova
Production: Eugenia Vengerova (Oka Reka)
Distribution: Evgeniya Chulkova (Antipode Sales & Distribution)
Unlike in the song by Pink Floyd, the eponymous line is not an accusation thrown against the teaching staff. To the contrary – two young idealists, Katya and Vasya, start work at school, which they very much want to change. Over the course of one year we can observe their efforts to win the confidence of their teenage students, to stimulate their interests and educate them to be better people. Each day, young pedagogues must face nationalism, sexism, homophobia as well as the resistance of the institution and the entire system. Will they manage to persevere in their mission?