5.06, 12.00 – 18.00 CEST
KFF Industry Meetings are one-on-one meetings with the festival programmers present, virtually this time, at the Krakow Film Festival . The meetings are aimed at producers, filmmakers and other professionals involved in film promotion and have the form of 10 minutes individual consultations.
This year's KFF Industry Meetings take place on June 5 between 12.00 and 18.00 on the Zoom platform.
NOTE: Due to the very limited number of places, please book in advance with Małgorzata Kramek, the meetings coordinator –

[email protected]

. Please note that applicants will be handled on a first-come-first-served basis. The registration will close on Tuesday June 2. Please remember that you can sign up to a maximum of two rooms and have 6 meetings in a single session. We ask for thoughtful reservations adjusted to your online presence and availability.
INVITED PROGRAMMERS:
SESSION I, 12.00 – 13.15 CEST
ANIM ROOM
Daniel Šuljić, Animafest Zagreb – Croatia
The World Festival of Animated Film – Animafest Zagreb is the world's second oldest film festival entirely dedicated to the art of animation. Since its establishment in 1972, this festival with all its programs – competitions, retrospectives, presentations, exhibitions, pitching, lectures, workshops and all other additional events – have consistently influenced and greatly contributed to promotion of animation art throughout the world. Favoured by many from the animation circuit, it is being seen as one of the 4-5 most important festivals of its kind. It is Academy Award, Annie Awards and European Awards qualifying festival.
Mihai Mitrica, Animest – Bucharest International Film Festival – Romania
Animest International Animation Film Festival is the only festival in Romania dedicated to animated film. It was founded in 2006, and gathers films from all over the world, in six competitive categories both for short and feature film, ample retrospectives and focus on various countries, animation studios and film schools. Every year it welcomes to Bucharest international filmmakers, producers, festival programmers and journalists. Workshops, masterclasses, special events, concerts and parties are open to the festival guests and audience.
Shirley Sehee Kim, SICAF – Korea
The Seoul International Cartoon and Animation Festival(SICAF) started 1995 as a cultural festival for Cartoon, Animation and visual images. Especially, the animation film festival of SICAF was certified in 2005 as an official member festival of the International Animated Film Association. Over the history 24th times of events, SICAF has become an important animated film festival in Seoul and growing into the biggest international cartoon and animation festival to represent Asia.
SHORT ROOM
Jenny Clarke, Edinburgh IFF – Great Britain
Edinburgh International Film Festival is part of Centre for the Moving Image, a national organisation with bases in Edinburgh (Filmhouse) and Aberdeen (Belmont Filmhouse), and a mission to be at the forefront of developing a vibrant and successful film and moving image industry and culture across Scotland, UK.
Mia Falstein-Rush, Melbourne IFF – Australia
The Melbourne International Film Festival (MIFF) is a not-for-profit organisation that has been continuously running since 1952, making it the leading film festival in Australia and one of the world's oldest film festivals, alongside Cannes and Berlin. Presenting a curated global program of innovative screen experiences and the world's largest showcase of exceptional Australian filmmaking, MIFF is an accessible, iconic cultural event that provides transformative experiences for audiences and filmmakers alike.
Sven Schwarz, Hamburg International Short Film Festival – Germany
Since its foundation 35 years ago, the Kurzfilm Festival Hamburg has been celebrating short films as an independent art form, while offering an opportunity for film makers from all over the world to get in touch with a 16.000 + audience and more than 600 industry attendees.The festival is part of The Kurzfilm Agentur Hamburg (KFA) whose departments of sales, distribution and archive allow for direct promotion and placement of short films. As a part of KFA, the festival is able to distribute globally and make the names of film makers known throughout the world.
DOC ROOM
Veton Nurkollari, Dokufest Kosovo – Kosovo
DokuFest, International Documentary and Short Film Festival, is the largest film festival in Kosovo. Recognized as one of the top film and music event in SouthEast Europe, and from 2020 a BAFTA qualifying festival for short films, it fills the cinemas and improvised screening venues around historic city center of Prizren with a selection of more than 200 hand-picked films from around the world, while at the same time bringing top international and local music acts to perform at DokuNights, its music strand. Documentary photo exhibitions, debates, master classes and lively atmosphere in the city all add to the charm of the festival, making it one of the not to be missed events of this part of the world.
Alessandro Stellino, Festival dei Popoli – Italy
Founded in Florence in 1959, Festival dei Popoli has been engaged for sixty years in the promotion and diffusion of documentary cinema. Its activity consists primarily in organizing in Florence the most important international festival of documentary films in Italy, and the oldest in Europe, each year bringing the most important directors from all over the world to the city for a week of screenings, meetings, events that have documentary cinema in all its forms as their protagonist. The 61st edition will take place from the 15th to the 22nd of November 2020.
Alina Stabrovskaya, Flahertiana International Documentary FF – Russia
IDFF Flahertiana is one of the most leading documentary festivals in Russia. It has a 25-year history and is highly appreciated by connoisseurs of documentary films from Russia and foreign countries. IDFF Flahertiana includes 3 competition programs (International, National and Student Films competition) as well as various workshops and special programs from different countries investigating social and humanitarian issues.
SESSION II, 13.30 – 14.45 CEST
ANIM ROOM
Abigail Addison, Edinburgh IFF – Great Britain
Since 1947, the Edinburgh International Festival has brought ground-breaking, exciting and original films from all over the world to enthusiastic and engaged UK audiences and a wide variety of press and industry guests and delegates. EIFF seeks to discover and present the most creative and innovative developments in world cinema, bring filmmakers to local, national and international attention, and provide a dynamic and responsive platform for engagement with them and their work.
Igor Prassel, Animateka – Slovenia
Animateka is an international festival that focuses on high quality auteur animated film. The 17th edition will again present the peak production of short animated films from Central and Eastern Europe in its main competition programme, a programme comprising the most original European student films and a programme of carefully selected international films for children and teenagers. Each year we present various special programmes as well.
SHORT ROOM
Enrico Vannucci,Venice Biennale/Torino Short Film Market – Italy
The Venice International Film Festival is the oldest film festival in the world and one of the most prestigious, presenting every year a selection of world-class films and continuing the tradition that adds the glamour charm that always marked the Festival to a high artistic value program.
The Torino Short Film Market is the only professional event dedicated to short and VR films in Italy. Organized by the Italian Short Film Centre since 2016, it features networking events, pitching sessions, market screenings and a video library.
Anna Henckel-Donnersmarck, Berlinale Shorts – Germany
Berlinale Shorts is open to all genres, styles and subject matters. The films function as a seismograph of our times, they radiate the full range of colours, stretch the boundaries and lay down new tracks in the vast field of cinematic possibilities. The programme consists of max. 30 world and international premieres. It is curated by Anna Henckel-Donnersmarck and her selection committee. During the festival film talks encourage the dialogue between cinema and society, art and reality. An international jury determines the Golden Bear (qualification for the Oscar®) , the Silver Bear and the Audi Short Film Award and the nomination for the European Film Awards.
Ruslana Sidorchuk, Molodist Kyiv International Film Festival – Ukraine
KIFF Molodist is one of the major specialized film events in Ukraine and Eastern Europe according to the International Federation of Film Producers' Associations which takes place in the end of May – beginning of June. The focus of the festival is to support and promote emerging filmmakers.
The main competition comprises three sections: Student shorts, First shorts (fiction, animation, documentary, experimental), First features (fiction). Other competition programs are Sunny Bunny (LGBTQ-themed features), Teen Screen (children's and family features), and National Competition of short films.
DOC ROOM
Miguel Ribeiro, Doclisboa – Portugal
Doclisboa seeks to imagine reality through new cinematic forms of perception, reflection and action, placing filmmaking into dialogue with its history to question the present of cinema. Doclisboa is interested in films that are rigorous about their conceptual and formal implications; films that experiment with cinema's artistic and political possibilities and refuse to be categorized; films that engage with and mirror the complexity of the world. Doclisboa offers a ground where cinema and the contemporary are investigated as acts of being together in, and with, time.
Martin Horyna – Karlove Vary IFF – Czechia
Hosting its 55th edition in 2021 and selling 140,000 tickets every year, the Karlovy Vary International Film Festival is the largest film event in Central and Eastern Europe. It annually presents around 200 films in two competitions, several non-competitive section and retrospectives. Its extensive film industry programme Eastern Promises is essential platform attended by filmmakers, buyers, distributors and representatives of other film festivals coming from all around the world.
Adriek van Nieuwenhuyzen, IDFA – Netherlands
IDFA is an annual leading documentary event, bringing the documentary community together in the centre of Amsterdam. It offers filmmakers a platform to launch their documentaries in various festival programs and has two markets: the Forum for co-financing/production and Docs for Sale, a sales market. Young talent is placed at the for front at IDFAcademy. IDFA created the IDFA Bertha Fund to support filmmakers in the global south. Fostering talent , creating visibility for films and their makers and stimulating international collaborations are key to IDFA.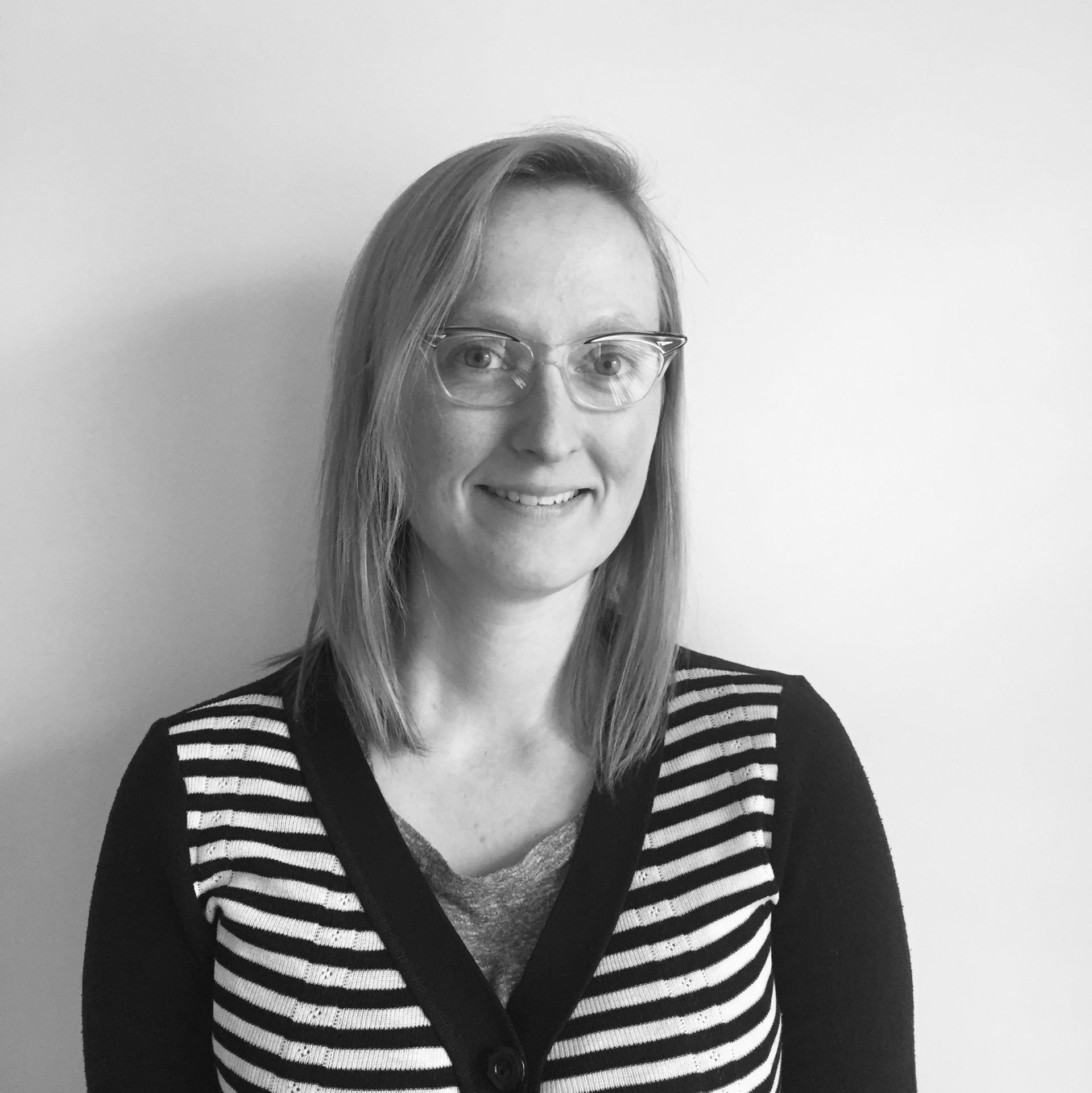 SESSION III, 15.30 – 16.45 CEST
ANIM ROOM
Laurence Boyce, Black Nights Film Festival / PÖFF Shorts – Estonia
Black Nights Film Festival is a FIAPF accredited A-List Film Festival that takes place in Tallinn, Estonia in November. With competitions for feature films and a large industry section, the festival welcomes documentaries, fiction and animation from across the world.
PÖFF Shorts is the short film section of Black Nights and also welcomes animations, fiction, documentaries and experimental films from across the globe. PÖFF Shorts is an Academy, EFA and BAFTA qualifying film festival.
Anna Głowińska, Animator – International Animated Film Festival – Poland
International Animated Film Festival ANIMATOR is the largest event in Poland dedicated exclusively to animation and one of the most significant in the CEE region. What makes the festival unique is the Oscar-qualifying status. ANIMATOR is one of three Oscar-qualifying festivals in Poland.
Since 2008 our goal is to promote global, artistic animated cinema in its broad cultural context and to underline relations between animated medium and other fields of art and new technologies.Each year, ANIMATOR presents over 300 films from around the world, including works by recognized authors, debutants and animation pioneers to over 16,000 viewers.
John Canciani, Internationale Kurzfilmtage Winterthur – Switzerland
The International Short Film Festival Winterthur is the most important short film festival in Switzerland and a popular platform for short film making. The cash prizes at our festival are a total of 45'0000 Euro and we have over 17500 visitors and 650 accredited professionals. The Kurzfilmtage is an Oscar, EFA and BAFTA Qualifying Festival.
SHORT ROOM
Jukka-Pekka Laakso, Tampere Film Festival – Finland
Tampere film festival is a short film festival in Tampere, Finland. It had its 50th edition in march 2020. Tampere FF is considered to be one of the most important short film festivals in the world. The heart of the programme is formed by International and National Short Film Competitions. The festival receives approximately 4000 submissions annually. Out of those, an estimated 110 films from 40 countries are selected. The International Competition is amongst the most acknowledged short film competitions in the world. Tampere Film Festival's International Competition is an Oscar®, BAFTA and EFA qualifying short film competition.
Christoffer Olofsson, Uppsala Short Film Festival – Sweden
The Uppsala Short Film Festival was founded in 1982 and is the foremost short film filmfestival in Sweden. As the main arena for international short film in Sweden, the festival is recognised by The Academy of Motion Picture Arts & Sciences, The European Film Academy among others. Industry events and film screenings include new and retrospective fiction film, documentaries and experimental film to animations. The 39th Uppsala Short Film Festival takes place during the 19-25 October 2020.
Rich Warren, Encounters Film Festival – Great Britain
Encounters is the UK's leading short film, animation and virtual reality festival.
The festival discovers, supports and develops new talent in filmmaking, providing a platform for emerging and established filmmakers from around the world, and continues to be a unique meeting place for the industry.
DOC ROOM
Emmanuel Chicon, Visions du Réel – Switzerland
Visions du Réel presents a majority of world or international premieres through in a very varied programme. The Festival is also a stepping stone for new talents and narrations, notably in the Burning Lights competition. We also offers masterclasses, debates with film directors, meetings with professionals and Industry activities, one of the most important in Europe. Visions du Réel's Industry selects and promotes films at every stage of their development and offers a key networking platform for professionals from all around the world.
Rohan Crickmar, Edinburgh International Film Festival – Great Britain
Inaugurated in 1947 Edinburgh International Film Festival is the world's longest continually-running film festival. With an emphasis upon new talent, discovery and innovation, EIFF's vibrant programme of films and events combines a commitment to audiences with a strong ongoing stake in the development of the UK and Scottish film industries. The EIFF documentary strand normally consists of around 25-30 feature titles. Each year the festival gives an award for Best Documentary Feature. There are also education and industry events, such as The Edinburgh Pitch and DocSalon, run in conjunction with the SDI and other partner organisations.
Chloe Trayner, Open City Documentary Festival – Great Britain
Celebrating the art of non-fiction, Open City Documentary Festival creates an open space in London to nurture and champion the art of creative documentary and non-fiction filmmakers. The 10th edition of the festival is due to take place between 9th – 15th September 2020. The festival also runs Assembly, a project-based intensive workshop for international filmmakers working on their first or second feature.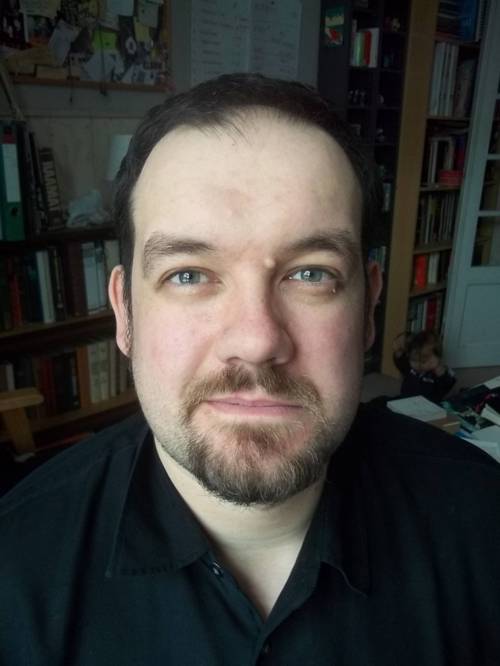 SESSION IV, 17.00 – 18.15 CEST
ANIM ROOM
Émilie Poirier, Montreal Festival du Nouveau Cinéma – Canada
Montreal Festival du nouveau cinéma (FNC) champions the latest practices in cinema and new technology with an international program of over 300 films, multimedia installations, performances, conferences and events.
Chris Robinson, Ottawa International Animation Festival – Canada
Every September, the Ottawa International Animation Festival presents the world's most cutting-edge, quirky and important animation — and transforms Ottawa into the centre of the animation universe. The OIAF is the largest and oldest animation festival in North America, founded in 1976.
Waltraud Grausgruber, TRICKY WOMEN/TRICKY REALITIES – Austria
Since 2001 TRICKY WOMEN/TRICKY REALITIES takes place every year in March around the date of the International Women's Day. Our festival focuses on animated films made by women* and therefore fills a unique position within the international festival landscape. Besides the competition we show themed programs and retrospectives to present an exciting overview of the animated cinematic art of female artists. Animated Documentaries, works of students and academies, and the cinematographic reflection on the complex work/society were established as festival anchors.
SHORT ROOM
Felipe Montoya, BOGOSHORTS – Bogotá Short Film Festival – Columbia
BOGOSHORTS takes place annually in December, presenting films with high-quality filmmaking, original stories and styles, for around 40.000 short film lovers. The festival has Colombian, International, VR and Fantasy competitions, and several out of competition sections with guest festivals, cities and countries, and thematic specials screening in 15 venues across Bogotá. The festival experience is complemented by the industry activities of the BOGOSHORTS Film Market, academic activities, visual art exhibitions, gastronomy events and parties.
Nina Rodriguez, Guanajuato International Film Festival – Mexico
The Guanajuato International Film Festival has placed itself as the most important platform for young filmmakers in Latin America. Beginning in 1998 in San Miguel de Allende and Guanajuato City, GIFF offers an extensive selection of screenings, workshops, conferences and concerts that are free of charge for the audience. It's also an essential destination for international film industry professionals for a wide variety of networking opportunities.
Mike Plante, Sundance Film Festival – USA
Mike Plante has worked at film festivals since 1993 and is currently the Senior Programmer for Short Films at the Sundance Film Festival, where he has worked since 2001. He also makes documentaries, including The Polaroid Job (2016, 8 minutes, New York Times Op-Docs) and the feature And With Him Came The West (2019, 77 minutes, MoMA Doc Fortnight).
DOK ROOM
Valérie Bah, Rencontres internationales du documentaire de Montréal – Canada
The Montreal International Documentary Festival (RIDM) is one of North America's leading documentary film festivals. Each year, the RIDM presents more than 150 Canadian and international documentaries. Its industry event, Forum RIDM, is Quebec's only documentary forum.
Anna Trzebiatowska, Sundance Film Festival – USA
The Sundance Film Festival brings together the most original storytellers and the most adventurous audiences for its annual program of dramatic, documentary, and short films; New Frontier films, performances, exhibitions, and virtual reality experiences; episodic storytelling; lively filmmaker conversations and panel discussions; and dynamic music events. Since 1985, hundreds of films launched at the Festival have gained critical recognition and reached worldwide audiences eager for fresh perspectives and new voices.
Shane Smith, Hot Docs – Canada
Hot Docs Canadian International Documentary Festival is North America's largest documentary festival, conference and market. Each year, the Festival presents a selection of approximately 200 cutting-edge documentaries from Canada and around the globe. Hot Docs was founded in 1993 by the Documentary Organization of Canada (formerly the Canadian Independent Film Caucus), a national association of independent documentary filmmakers. In 1996, Hot Docs became a separately incorporated organization with a mandate to showcase and support the work of Canadian and international documentary filmmakers and to promote excellence in documentary production.