PUBLIC PRESENTATIONS

ONLINE
3.06, 10.00 – 13.00

CEST
Repetition of the recorded pitching for decision makers from other time zones: 15.00 – 18.00 CEST
access with passes: Industry, Industry Pro, Media

A presentation of recent Polish documentary projects at the postproduction stage preceded by intensive workshop Doc Lab Poland: Doc Lab Go. Its purpose is to find potential distributor, sales agent, buyer and perfect place for festival premiere and other screenings.
…
SELECTED PROJECTS:
@miriamfrompoland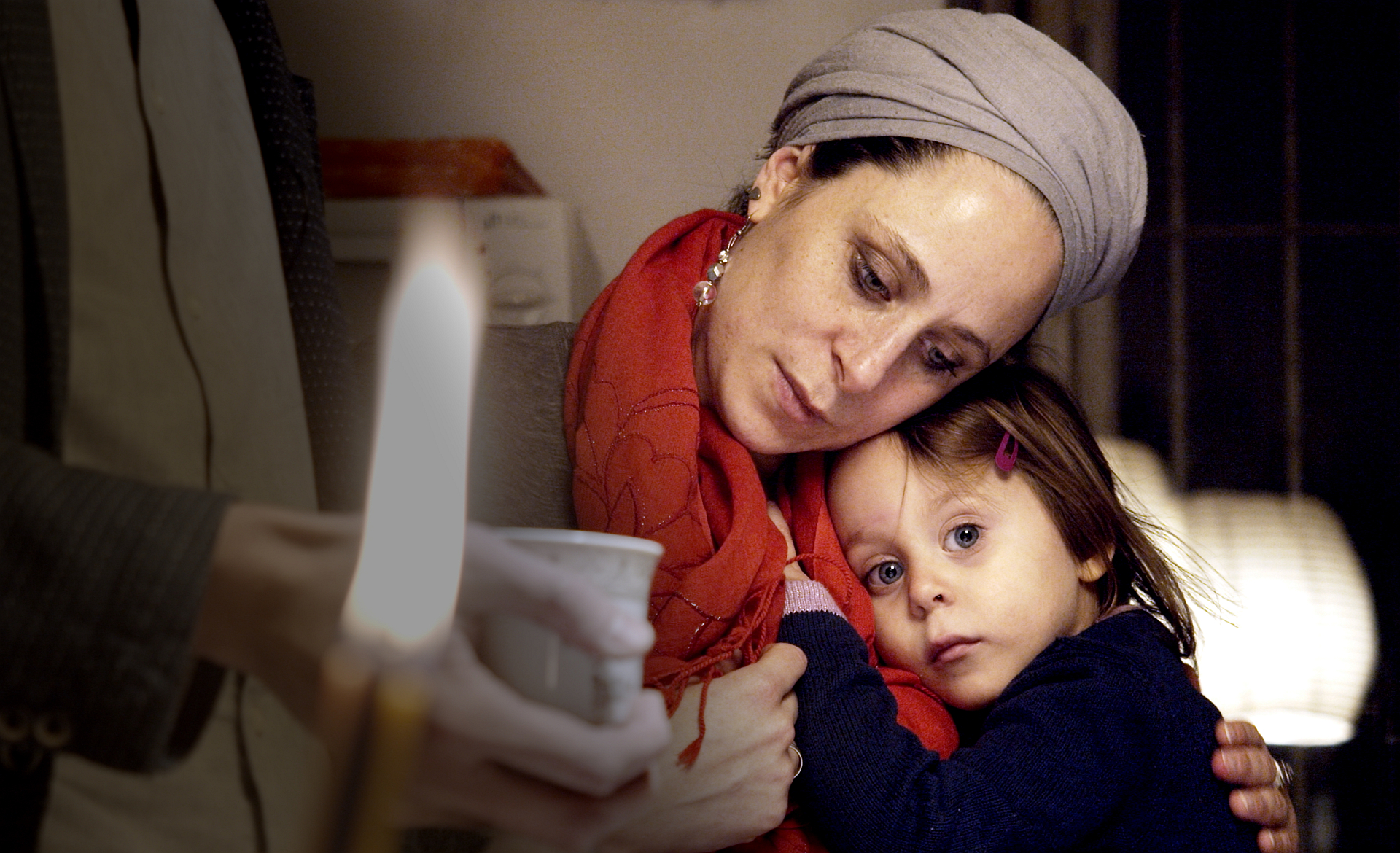 English title:
@miriamfrompoland
Original title;
@miriamfrompoland
Director;
Piotr Szczepański
Director of photography;
Piotr Szczepański
Editor:
Piotr Szczepański
Production company:
Anagram Film
Estimated running time
75′
Production country:
Poland
Miriam Synger is a strong woman in a patriarchal society. She is struggling for her identity as an orthodox Jewess wanting to live in contemporary Poland.
Miriam is a mother of five children who has a mission. She wants to prove that Jewish life is still possible in Poland. Coming from an assimilated Polish family, she is a third generation Holocaust survivor. And she believes that Poland is not a big cementary. In her twenties she decided to go back to her roots – changed her lifestyle and her name becoming a member of the Jewish Orthodox Community. But she remained the same passionate person. She wants to look into the future instead of recollecting the past. One day Miriam founded Szalom.tv – an internet channel that explores Jewish culture and religion in Poland. She is commanding a small crew of journalists. Their work involves, among others, collecting testimonies of people of Jewish origin who have found their roots. The interaction of a group of good friends in their thirties who create together this television is the core of the film. "@miriamfrompoland" is a two years intimate insider look into the life of a small Jewish society in Łódź made with the method of Direct Cinema. The main topic is the inner conflict of identity. Who am I? A Pole or a Jew or both? Where is my community? Sooner or later it will rise to be a game changer for the main characters' life. The film tells the story of the choice between leaving Poland and staying here. That is a choice we will witness by the end of filming.
Piotr Szczepański
Born in 1975 in Łódź. Member of the Polish Film Academy, Polish Film Directors' Guild and Polish Documentary Directors' Guild. He specializes in long observation documentaries shot in Direct Cinema method. His documentary debut "C.K.O.D. Generation" brought him the Golden Hobby Horse in Kraków in 2004.
He is a cinematographer by education and works also as director of photography. He collaborated among others with Krzysztof Zanussi, Sławomir Fabicki and Krzysztof Wodiczko at Venice Biennale.
Anna Pachnicka
Producer and production manager living in Łódź. Deputy dean at the Film Art Organization Department of the Polish National Film School. She has produced documentaries through her company Anagram Film, and worked as production manager Witk Opus Film and Lava Films, with such directors as Marcin Wrona "Moja krew", Mariko Bobrik "Taste of Pho" and Magnus von Horn "Sweat".
Anagram Film was founded in 2003 and is run by Anna Pachnicka. At the beginning, the company was involved in the production of music videos and promotional films. Finally it specialized in the production of documentary films: "C.K.O.D. Generation" by Piotr Szczepański awarded the Golden Hobby Horse in Kraków and "On the Road" by Leszek Dawid among others. Later also produced feature films: "Aleja Gówniarzy" by Piotr Szczepański and co-produced "Loving" by Sławomir Fabicki.
Escape to the Silver Globe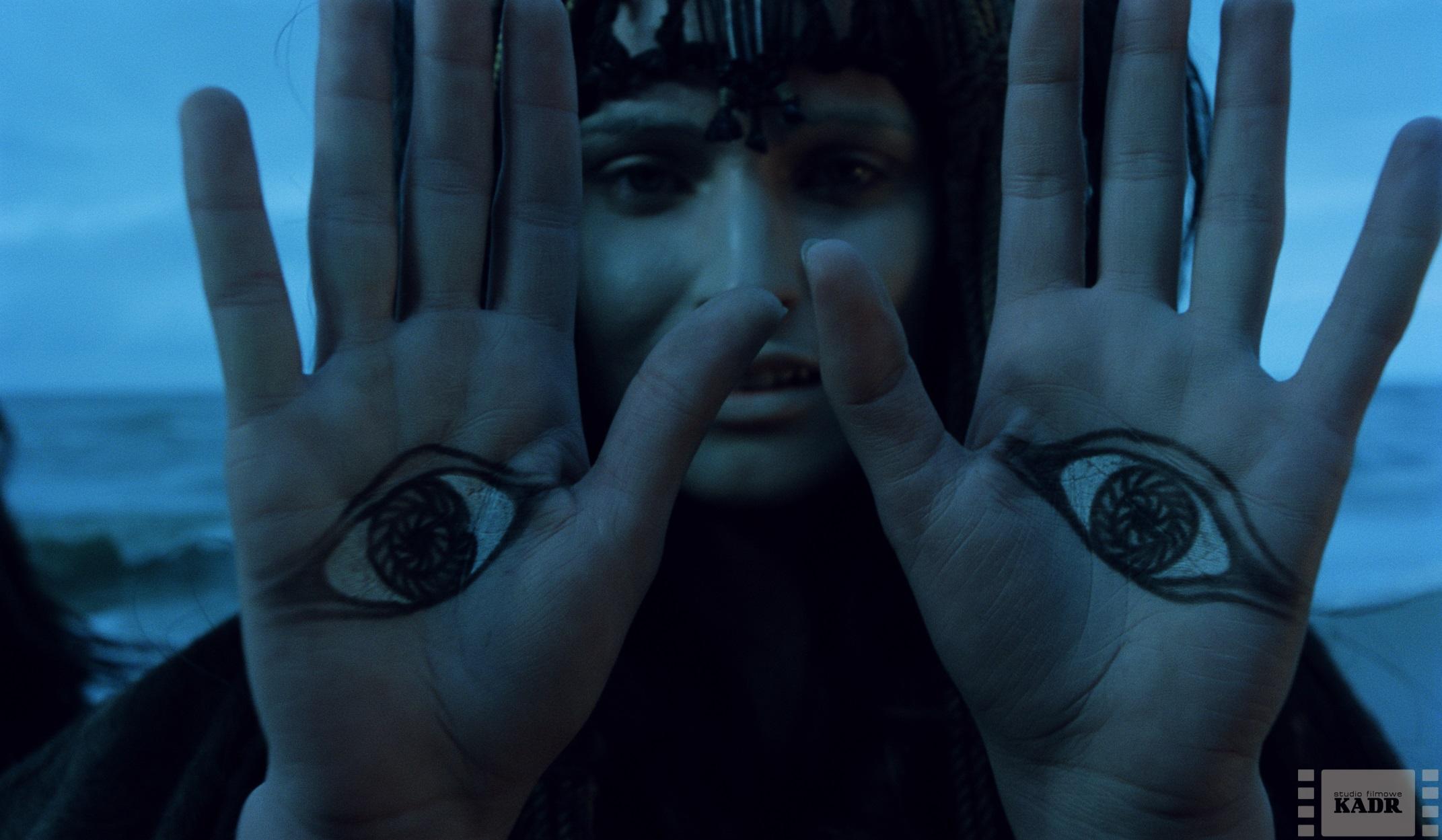 English title
Escape to the Silver Globe
Original title
Ucieczka na srebrny glob
Director of photography
Radosław Ładczuk
Production company
Silver Frame Stanisław Zaborowski
Estimated running time
78′
Film delivery
NOVEMBER 2020
"Escape to the Silver Globe" is a documentary about the greatest secret – and the biggest, unfulfilled dream of Polish cinema.
The year 1975. After a few years of forced immigration, the young director Andrzej Żuławski returns to Poland. His situation in Poland is uncertain. What's worse, his family disintegrates: his wife Małgorzata Braunek files for divorce. To strengthen his position Żuławski takes on a titanic task: he plans to make "On the Silver Globe", a science fiction epic and the biggest film in the history of the Polish cinema. If he succeeds, he'll win his place in the pantheon of the Polish directors. If he fails, his career in Poland will be over. The director's vision fascinates the crew. A creative community is formed, people are willing to sacrifice a lot. Suddenly, things turn upside down. In June 1976, strikes spread across Poland. The authorities take a tougher stance. After the release of "Man of Marble", the Party dismisses the head of cinematography, favourably disposed to Żuławski, and replaces him with Janusz Wilhelmi, who's meant to discipline the film industry. The shooting takes longer than expected. Some crew members lose their patience. Two weeks before the wrap, Minister Wilhelmi halts the production for unclear reasons. Żuławski leaves Poland. The fate of the film seems sealed when suddenly, Wilhelmi dies in a mysterious plane crash. Żuławski secretly takes fragments of his movie to Cannes, where he shows them at a closed screening. The movie is hailed a broken masterpiece that would have changed the history of sci-fi cinema if only it had been made.
Jakub Mikurda
Kuba Mikurda – director, screenwriter and lecturer at the Film and Television Directing Department of the National Film School in Łódź. He worked as a film critic, journalist, and publisher. His film debut, the full-length documentary "Love Express. The Disappearance of Walerian Borowczyk" (coproduction with HBO Europe), was enthusiastically received by the viewers and critics and was screened at around 40 film festivals in Poland and abroad.
Daria Maślona
Daria Maślona – producer and production manager. She took her first steps in the movie industry while working on the production of short films and the organization of film events and festivals. For the past few years, she's been developing new projects as an independent producer. A co-founder of the production companies Silver Frame and Plan ZET.
Silver Frame – a production company founded by Stanisław Zaborowski and Daria Maślona in 2014 in Warsaw, focused on making feature films and documentaries with clear international potential.
I Am One of Them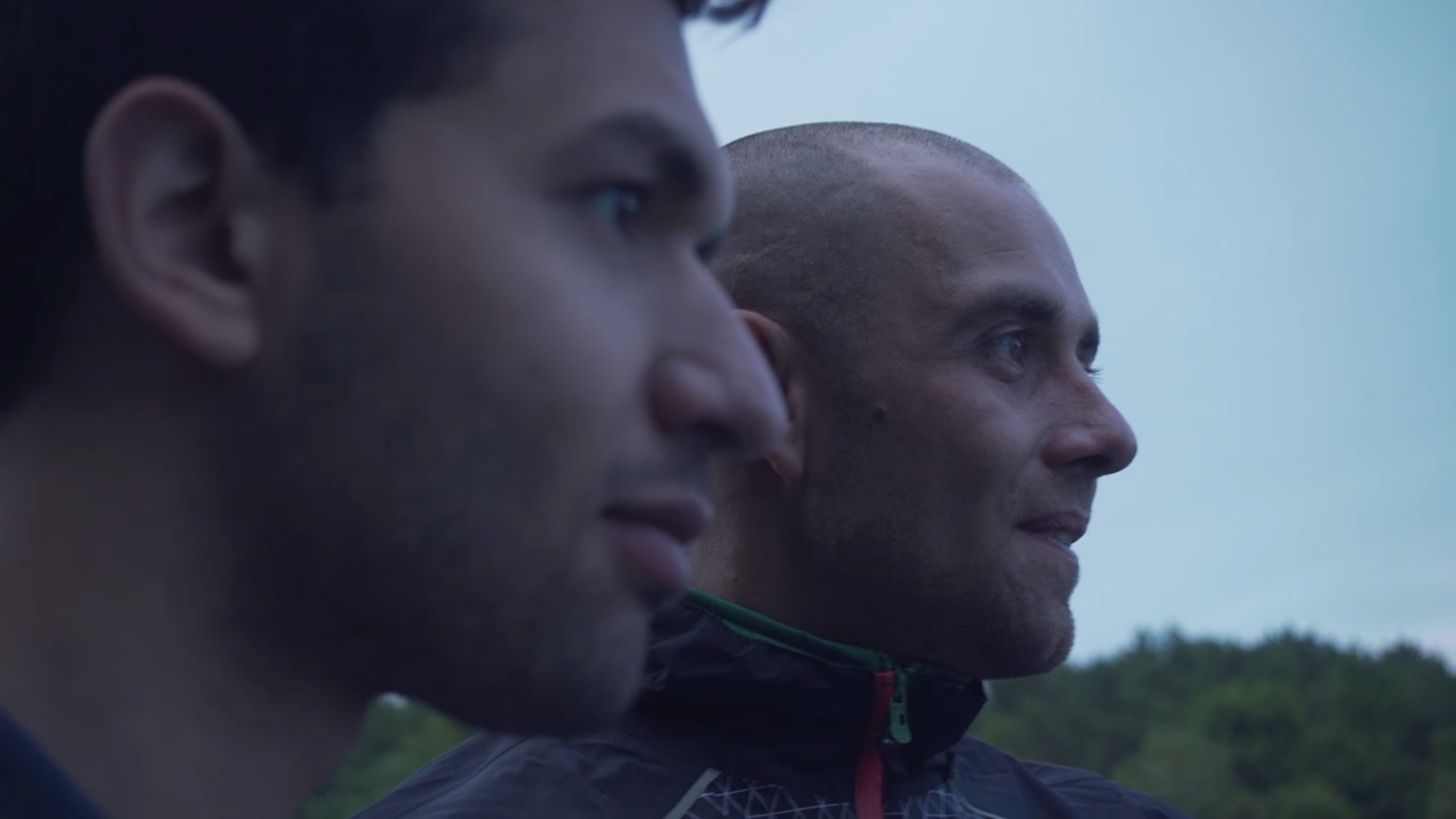 English title:
I Am One of Them
Original title:
Jestem jednym z nich
Director of photography:
Ignacy Ciszewski
Editor:
Natalia Jastrzębska
Producer:
Jacek Bławut, Luiza Pietrzak
Production company:
Palmyra Films
Estimated running time:
72′
Production country:
Poland, Syria
Syrian immigrant shoots a film about a Polish nationalist. The film becomes an excuse to bring two people together, telling the story of an almost impossible friendship.
At the Łagów Lake, Grzegorz makes a living by guiding tourist cruises on his boat, where he coincidentally meets Nadim, a filmmaker from Syria. The two seemingly different men grow interest in each other and develop an instant connection. Grzegorz opens up about his past, talks to Nadim about God and teaches him how to fish. A year goes by, Nadim returns to Łagów to continue shooting his film and finds out that Grzegorz has become a leader of the far-right Nationalist Movement in his region. The film follows Grzegorz's journey as a politician running for regional elections, which ends up with his loss and withdrawal from politics. In the deserted, off-season Łagów, Nadim accompanies Grzegorz during his autumn crisis and witnesses his struggle to find purpose. Grzegorz reveals a horrifying family trauma which was never dealt with, this triggered in him the need to speak up and to be heard – something the two men have in common. A year later death threatens Grzegorz's family again. This time he is determined to do all in his power to prevent tragedy from happening. He decides to join Nadim on a trip to Syria and make a pilgrimage to Saint Charbel to pray for the healing of his cousin. The journey becomes an opportunity for Grzegorz to switch roles by taking over the camera and examining the traumas and losses that Nadim experienced. The film finishes with Grzegorz and Nadim trying to catch a fish at Mashqita Lake in the Syrian mountains.
Nadim Suleiman
Nadim Suleiman is a fifth-year student of Film & TV Directing at the Polish National Film School in Lodz.
His short films "Kasia & Sylwek", "The Way Home" and "Impervious" have been screened at several film festivals in Poland, such as Koszalin Debuts Film Festival and Media Festival "Man in Danger".
Along with his work as a 1st AD in commercials and tv series, including a Canal+ production, he also works in theater as an actor and director's assistant (Stefan Jaracz Theatre in Lodz).
Jacek Bławut
Jacek Bławut is a film Producer, Director and Cinematographer. Lecturer at film schools in Lodz, Berlin, Hannover and Warsaw. Member of the European Film Academy and the Polish Filmmakers Association.
His films earned numerous awards at film festivals i.a. Tampere Film Festival, San Sebastián International Film Festival, Mannheim-Heidelberg International Filmfestival, Kraków Film Festival, Camerimage and Toronto International Film Festival.
Luiza Pietrzak
Luiza Pietrzak is a third-year student of Film & TV Production at the National Film School in Łódź, where she produced multiple short films and documentaries. She worked as production assistant with artists like Nabil Elderkin, Chuck Grant, Grimes and Jan Jakub Kolski. Before embarking on a journey into film production she lived in Sweden, where she worked within the finance sector for TMF Group and participated in organizing the Stockholm Jazz Festival.
Palmyra Films is a production company established in 2020, gathering filmmakers of diverse industry experiences and cultural backgrounds, creating a genuine oasis of independence for their artistic endeavors. The company's goal is to produce films that tell stories of people overcoming fear and bias in today's wall-building culture. The company is a monument to the ancient Syrian city at the heart of the Silk Road that used to connect the East and West.
Lesson of Freedom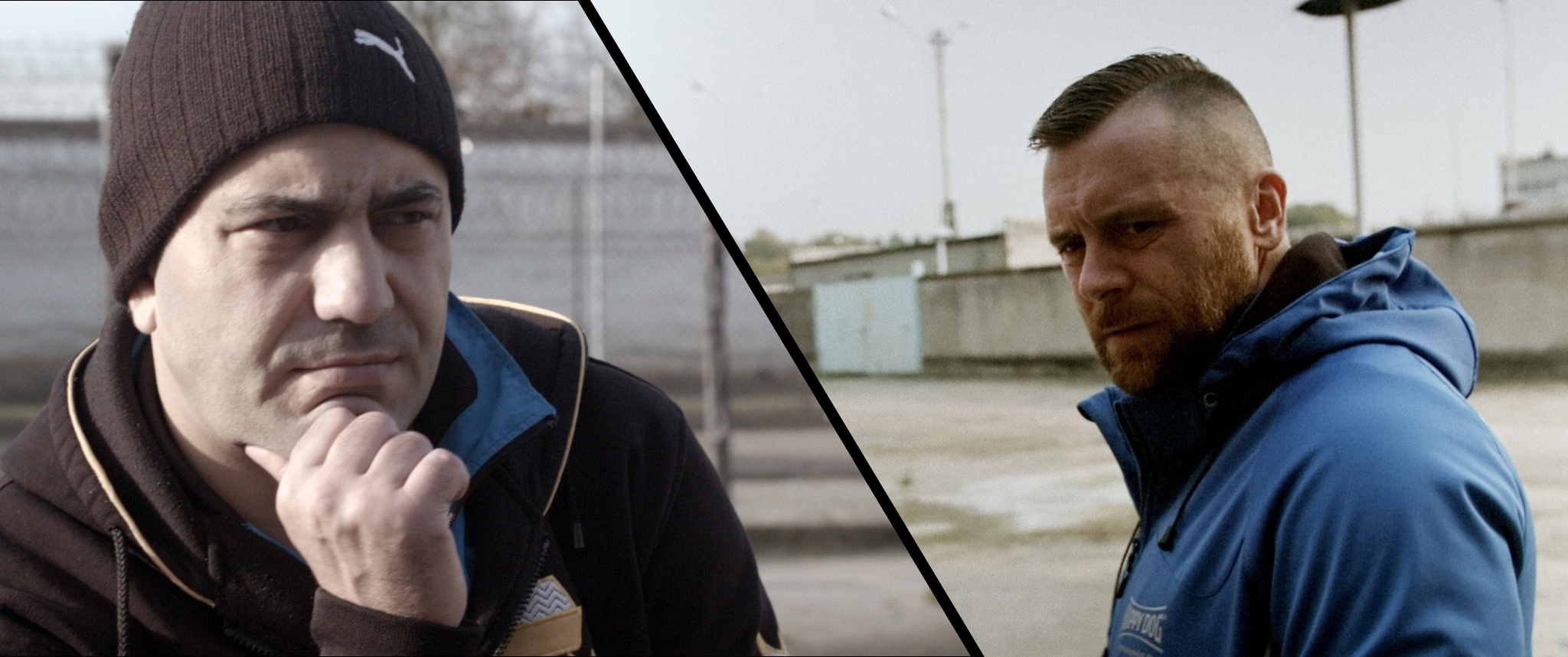 English title:
Lesson of Freedom
Original title:
Lekcja wolności
Director:
Tadeusz Chudy, Bartosz Łuniewski
Director of photography:
Tadeusz Chudy
Production company:
Story Vehicle
Estimated running time:
72'/ 52′
Production country:
Poland
Film delivery:
October 2020
A group of inmates gets a task to train aggressive dogs from the shelter. For Capitan Tomek, this is the last mission before he resigns from a duty. The task changes one of the prisoners completely.
Capitan of prison service, Tomasz Wojciechowski, runs the resocialization course he designed. A group of inmates gets aggressive dogs from the shelter under the care. In eight weeks, they need to train them and prepare for adoption. If they fail, the dogs will be put down. Among inmates, there is Rafał, sturdy, and canny, who belongs to the most influential subculture in the prison with a long sentence for murder. While work with his dog Odi, Rafał step by step, discovers his emotions. Emotions that were buried deep down in him. Aware that Odi's life is in his hands, Rafał starts to reinvent himself. For Capitan Tomek, this is the last edition of the workshop. The bureaucracy machine cut his wing. He leaves after the course ends and feels defeated. At that time, Rafał is a new person. His friendship with Odi redefined his life priorities.
Tadeusz Chudy
Tadeusz Chudy studied philosophy and film theory at the Jagiellonian University and the making of the film image, TV, and photography at the Faculty of Radio and Television of the University of Silesia. He is a visual artist focused on film and photography. He published a photobook "Vulnerable" which had its premiere in Leica 6×7 Gallery. He is interested in creating an experience that becomes the basis for understanding the "other", therefore creating tolerance.
Bartosz Łuniewski
Born in 1975, holds a master's degree in Psychology and Film Studies at Jagiellonia University, film and television screenwriter. Author of the screenplay for the short film "Backfist" (2018) dir. T. Chudy. Screenwriter and co-director of "Lesson of Freedom" (2020). The finalist of screenwriting competitions ScriptPro 2019 and "Trzy Korony" 2015.
Rafał Sakowski
Rafał Sakowski is an audiovisual producer who loves to tell stories about the hidden world that we don't have access to in everyday life with characters that will help viewers to shift their way of looking at the world. He loves to experiment with a different way of building a story – film, cinematic VR experience, interactive project. He has a master's degree in law (Jagiellonian University) and International Post-Graduate Course for Creative Producers (National Film School in Łódź).
Story Vehicle makes films (fiction and documentaries) with strong lead characters that can transport a spectator to another universe. The company's mission is to shift the way people look at the world. Story Vehicle wants to achieve a balance between pure entertainment and art. We want to expand the way we tell stories. Because of that, we experiment with interactive films and cinematic VR experiences.
Siskin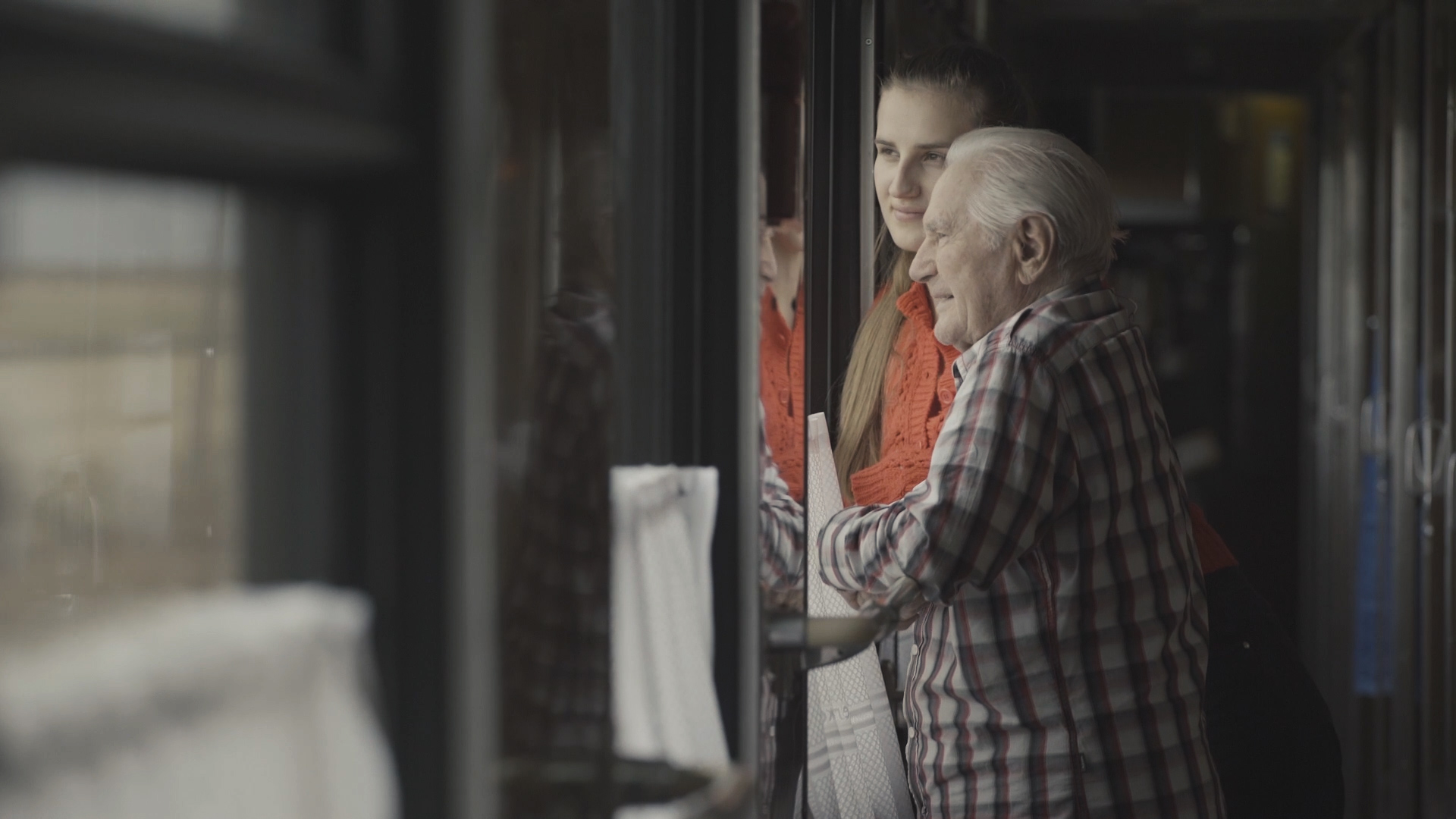 Director:
Zofia Kowalewska
Director of photography:
Grzegorz Hartfiel
Producer:
Stanisław Zaborowski
Production company:
Silver Frame
Estimated running time:
52′
Production country:
Poland
A 92-year-old man and his granddaughter travel to a remote village in Kazakhstan, where grandpa was exiled during WW II. Together, they search for his first love, who he was forced to leave behind.
A 92-year-old Zdzisław and his 25-year-old granddaughter set out on a 5000 km journey to a remote village in Kazakhstan. For him, this marks a return to where he was exiled as a teenager by the Soviets during WW II. After 70 years, he once again travels to the land of his childhood, in search for his first love, that he was forced to leave behind. The granddaughter is looking to support him through his arduous journey while discovering the reality behind the bedtime stories she heard as a child. Delving into his past, they grow closer. They both get the chance to say goodbye. Grandpa to the journey of his life, granddaughter to her beloved grandpa.
Zofia Kowalewska
Film director, a diploma year student of Film Direction at The National Film School in Lodz, a graduate of Wajda School Documentary Film Program. Director of "Close Ties" (2016) – a short documentary that has won over 40 awards worldwide, including Silver Dragon at Krakow Film Festival and IDFA Special Jury Award for Student Documentary. Zofia is currently working on her diploma films at the Lodz Film School. "Siskin" is her debut feature documentary.
Stanisław Zaborowski
Producer and co-owner of Silver Frame. He graduated from the Wajda Film School an also studied at University of Warsaw on Faculty of Journalism And Political Science. For a couple of years worked in several media companies. From 2007 to 2012 he worked in National Polish Television, TVN and Polish National Radio. In 2018 he made debut documentary movie "Occupation 1968" in co-production with Péter Kerekes. In 2019 he became a Polish representative at the Emerging Producers.
Silver Frame is an independent production house which brings together talented artists. We specialize in the production of documentary and fiction movies with international potential. We are looking for stories and ideas that talk about common people's dreams and life stories in a very universal way. The most important thing about Silver Frame movies is that they give their audience real emotions.
The Big Chief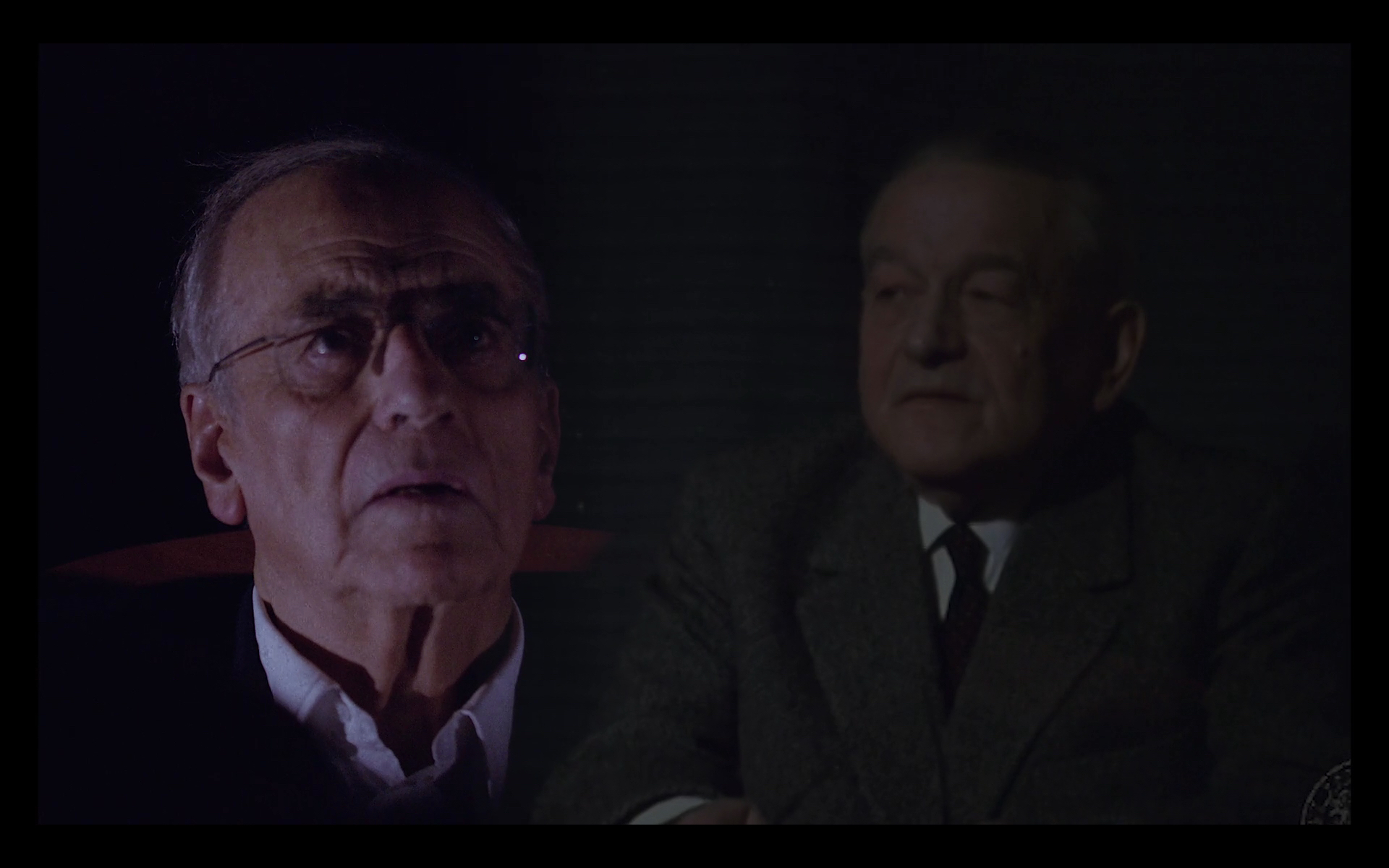 English title:
The Big Chief
Original title:
Wielki Szef
Director of photography:
Tomasz Wolski
Production company:
Kijora Film
Estimated running time:
85′
Production country:
Poland
Film delivery
: April 2022
Was he a Polish or a Jew, a Soviet spy working for Alliance, for Gestapo or Moscow? Was he a James Bond of that time or spy dilettante? Was he a hero or a traitor? Who Trepper really was?
In 1972 a team of French TV journalists came to Poland to secretly interview Leopold Trepper – Polish Jew, head of the legendary Red Orchestra – the most powerful espionage network during World War II. After the anti-semitic campaign of 1968 in Poland, Trepper lost his job, his sons immigrated from the country. Trepper was ill, and he decided to join them. Several times he requested communist authorities for permission to leave the country, but he got only negative responses. He had to stay in Poland. The Secret Services followed his every step. He was not allowed to meet journalists. French TV crew managed to record a more than hour interview with the legendary spy. The video material was meant to be a part of an international campaign, assumed in Western Europe, which aimed to allow Trepper to leave Poland. However, the French crew returned home empty-handed. The whole video material was confiscated at Warsaw Airport. They were told the film's reels would be destroyed. After 45 years, it turned out that undestroyed and unreleased reels remained in Polish archives. The journalist who interviewed Trepper in the 70s is now 80-years old French TV celebrity. He is surprised that the footage remained. The screening of this interview will serve as a pretext and first step to tell a part of the story of this controversial man Leopold Trepper?
Tomasz Wolski
Member of Guild of Polish Documentary Directors, Polish Film Academy, and European Film Academy.
Director of short film "Daughter" (Grand Prix at Angers Premiers Plan) and director, editor, cameramen of 14 documentaries awarded
at many international festivals incl. Visions du Réel, Los Angeles Film Festival, Palm Springs Film Festival, Punto de Vista, Nancy – Aye Aye Film Festival, Evora – FIKE, Flickerfest International Short Film Festival, Camerimage and Krakow Film Festival.
Anna Gawlita
Producer and production manager for films among others of Tomasz Wolski, Piotr Stasik, and Aleksandra Maciuszek which were awarded at Jihlava FF, Krakow FF, Palms Springs FF, Margaret Mead in NY and many others. In 2018 she had finished her director documentary debut – "Horse Riders" which got two Oscar selected Awards – the Golden Frog at Camerimage and Grand Prix at Cork Film Festival. Awarded as the best producer at Era New Horizons International Film Festival (2008) and Krakow Film Festival (2017). A member of the Polish and European Film Academy.
Kijora Film was established by Anna Gawlita in 2007. It creates a creative environment to develop and produce an author-driven documentary and fiction films. Anna was a participant of Berlinale Talents, EKRAN+ and Emerging Producers and was named the best producer of shorts and documentaries in Poland at Krakow Film Festival. Kijora is also a coproducer and executive producer of shorts and feature fictions.
The End of Natalka's World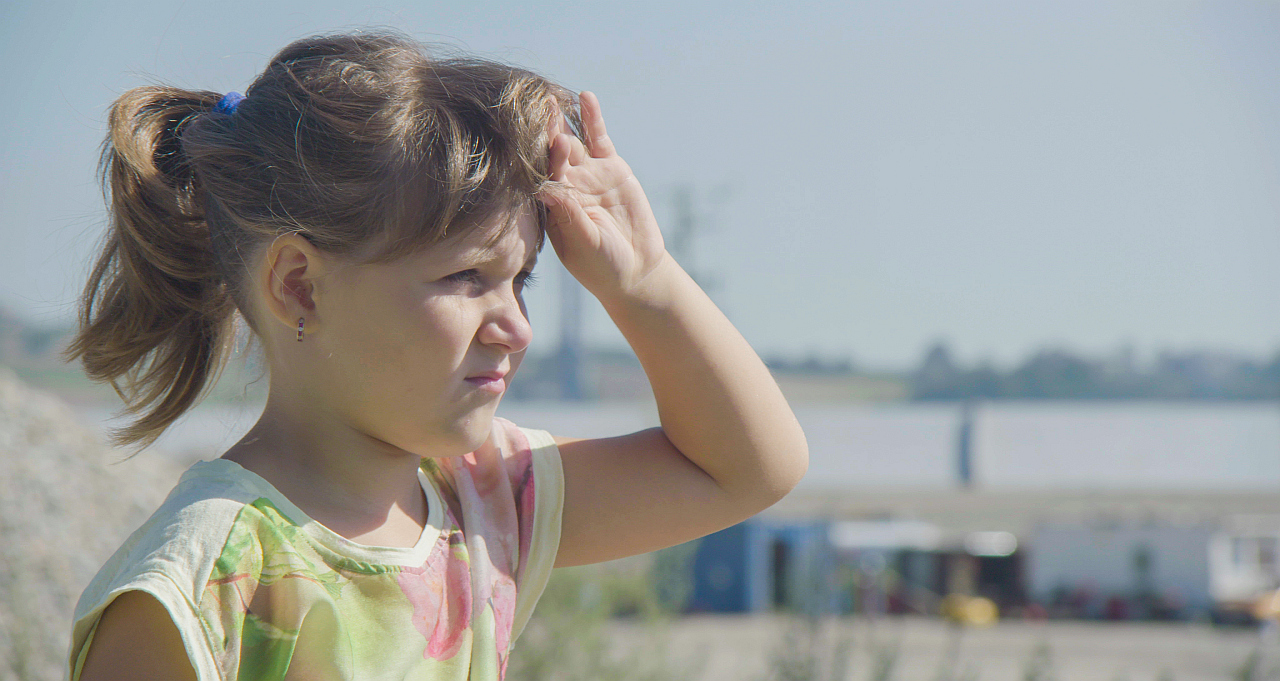 English title:
The End of Natalka's World
Original title:
Koniec świata Natalki
Directors of photography:
Maciej Kochajewski, Aleksander Krzystyniak
Editors:
Marta Ossowska, Michał Niedzielski
Producers:
Michał Floriańczyk, Anna Urbańczyk
Production company:
Direct Share Media
Estimated running time:
52′
Production country: P
oland
Film delivery:
April 2021
The little girl tells a story of residents of the flooded village.
Natalka is a little girl living in a Silesian village. She has her own world: a large family, the neighbour Piotr – her best friend, girlfriends, and her favorite animals. Every day she writes in her diary about what is going on in the village but nothing can surprise her, as life and events of the residents are repetitive and well-known to her. Everything changes when her friend's house disappears nearby. Due to the construction of a flood protection reservoir, plans are being carried out to eradicate the village by flooding it. Everyone has to move out – both dead and alive. Gradually, the changes happening in the area are starting to affect Natalka herself. The girl is forced to try to understand not only the changes taking place around her, but also the feelings of the residents who have to leave the place associated with their whole life and history. How will the residents preserve their bonds and their valued community?
Anna Urbańczyk
Director, scriptwriter. She graduated from film directing at the Krzysztof Kieślowski Film School in Katowice. Diploma film, "The Last Client", was awarded at many Polish and international film festivals. For several years she has been cooperating with great filmmakers such as Bartek Konopka, Jacek Piotr Bławut, Anna Wydra and many others. She has been a member of the Polish Filmmakers Association since 2018.
Michał Floriańczyk
Michał Floriańczyk is a graduate of National Film School in Łódź. He has many years of experience in creating series, commercials and social relations. CEO at Direct Share Media. A member of BNI ONE since 2018 – a prestigious and elite association of businessmen.
Anna Urbańczyk has gained production experience working as a second production manager on the series "Stulecie Winnych" dir. P. Trzaskalski and also as a production assistant in OTTER FILMS ("Krew Boga" dir. B. Konopka, "AYKA" dir. S. Dvortsevoy).
Direct Share Media has set its first steps towards the end of 2014, but its present shape is due to the rather unusual meeting of two men who have become not only partners but also good friends: Michał Floriańczyk and Sławomir Wasilczenko. Combining business abilities with artistic approach and passion for the film, they gathered a group of talented people, who think in a similar way, around them and devoted their time to creating a creative agency.
Until The Wedding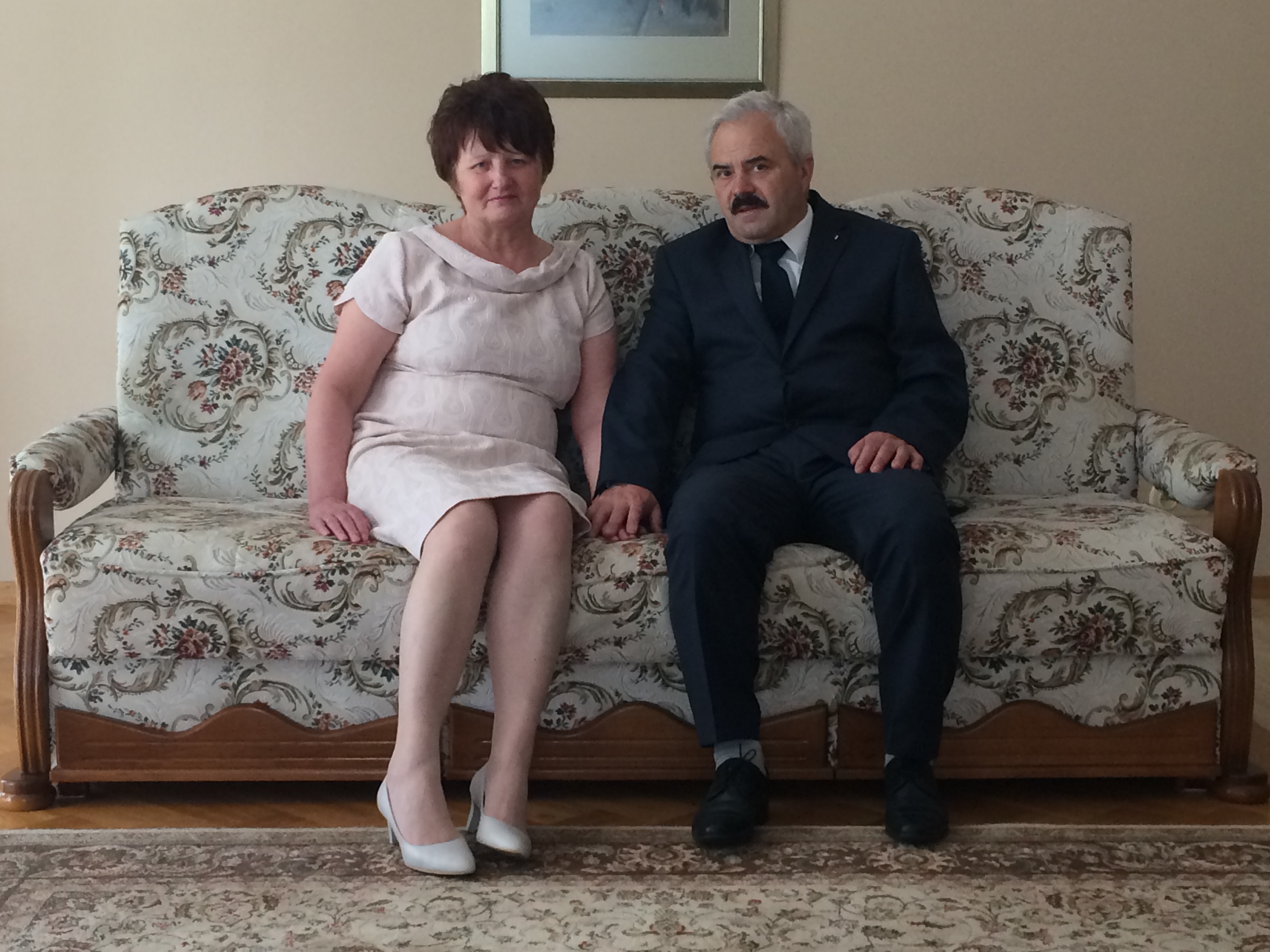 English title:
Until The Wedding
Director of photography:
Daniel Stopa, Wojciech Staroń
Producer:
Małgorzata Staroń
Production company:
STARON-FILM
Estimated running time:
71′
Production country:
Poland
Film delivery:
February 2021
A bittersweet depiction of a mature marriage. Their son's wedding is a pretext for the elderly couple to look back on their life together.
After 40 years spent together as a married couple, Dorota and Kazimierz get ready for the wedding of their older son Łukasz. Their private archives prove that their own wedding ceremony was very modest compared to the chic and pompous celebration that is being set up for their son and his bride-to-be. The parents are up to their sleeves in the wedding preparations as they want the event to be exceptional and impressive: church choir rehearsals, game served for the main course, glamourous decorations and the family house renovation. Dorota sets off on a pilgrimage to the Jasna Góra Monastery in Częstochowa to pray for the happiness of the bridal couple. Kazimierz, on the other hand, believes he has all the answers. Fortunately, his wife, kids and even his neighbours have all learned to not take his remarks and beefs too seriously. "Until The Wedding" is a bittersweet depiction of a marriage story that proves the old truth that a life together is all about the art of compromise.
Daniel Stopa
Born in 1988 in Olkusz. Film directing student at the Krzysztof Kieślowski Film School in Katowice. He worked on documentaries among others with Wojciech Staroń, Piotr Stasik and Bogdan Dziworski. His debut short film "Skinny" was screened at many Festivals, among others, at the Camerimage Festival in Poland and Bogoshorts in Colombia. Currently, he is working on the full-length documentary titled "Kiosk" (production: Staron Film).
Małgorzata Staroń
Malgorzata is head of a Polish production company Staron-Film. She is an EAVE graduate and holds PhD from Paris V Sorbonne. Since 2005 she has produced many successful films premiered in Locarno, Cannes, Berlin, Toronto and San Sebastian. She is a a member of EFA and an expert in the Polish Film Institute. In 2017 she was awarded with a prize for the Best Producer's Debut for the documentary film "Brothers".
STARON-FILM was set up by Małgorzata Staroń and Wojciech Staroń, and is based in Warsaw. Our principal aim is to produce author driven, ambitious fiction films and creative documentaries. Besides international co-productions, we focus on discovering new emerging directors in Poland. We present real stories, touching deep human issues in a poetic way, portraying inner human needs and fascinations. The most important for us is the artistic level of our productions and their international presence.
Workcenter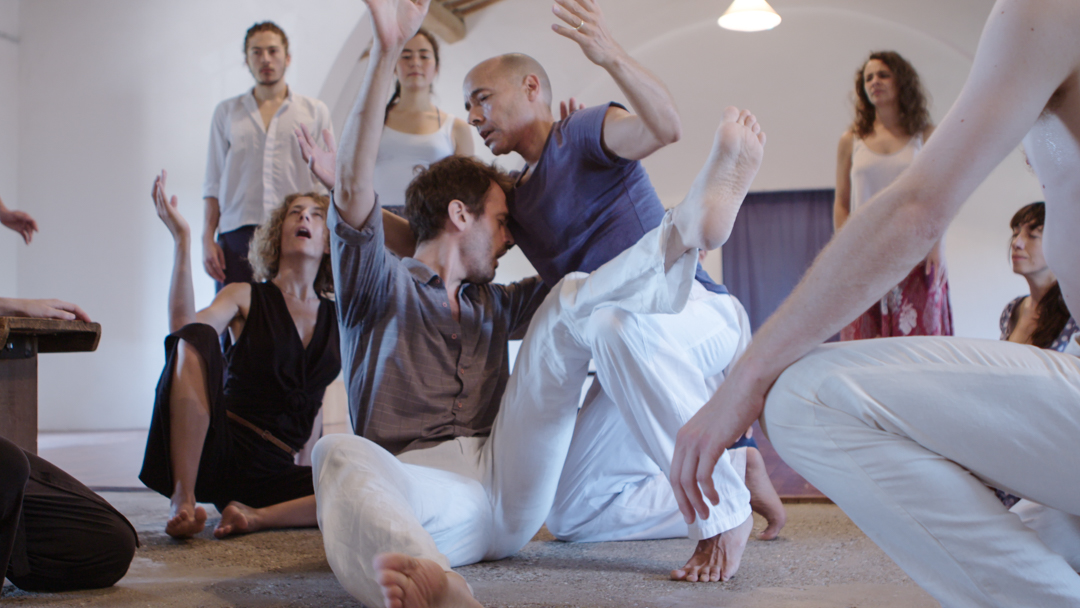 English title:
Workcenter
Original title:
Workcenter
Director of photography:
Zuzanna Kernbach
Producer:
Agnieszka Dziedzic
Production company:
Koi Studio
Estimated running time:
80′
Production country:
Poland
The Workcenter is one of the most secretive theatre groups in world. They live together like monks, desperately seeking spirituality in their lives. Only few were allowed to see their daily routine.
Seven actors from different parts of the world come to the Italian village of Pontedera and start a long practice under the guidance of director Thomas Richards. Their daily work is more like the life of a monk than an actor. Using theatrical craftsmanship, the group works on a forgotten tradition of being together in a community through singing and dancing. They combine hard physical work with intense spiritual development. WORKCENTER members give up modern technology, temporariness and haste. Performances perfect away from the eyes of the media and the mainstream theatre world. So far, very few could observe their creative process from within. In a world where more and more people feel disillusioned with religion, members of the Workcenter are desperately looking for a new form of spirituality that will fill the void, even if they have to sacrifice their own dreams to achieve it.
Aniela Gabryel
National Film School in Łódź graduate. Awarded by the Ministry of Culture for her achievements in 2014. Her documentary "To Fly or not to Fly" has received many awards, including the Grand Prix of the Vienna Independent Shorts Film Festival held in Vienna and the Artur Liebhart Special Award. Her documentary debut "When Will This Wind Stop" has received the main prize for the Best Student Documentary at IDFA Film Festival in 2016. Aniela is working now on her next documentary film "Workcenter".
Agnieszka Dziedzic
Founder and co-owner of a production company Koi Studio. In 2015 granted the award for the Best Polish Producer Debut. Her latest filmography include "Whatever Happens Next" (premiere at Berlinale 2018) and "Double Trouble" that was a box office success in Poland in 2017 with over 320 000 tickets sold. Graduate of EAVE & Wajda School.
Koi Studio was established in 2012 by producer Agnieszka Dziedzic and cinematographer Jakub Burakiewicz. In 2014 we debuted with "Little Crushes", a feature film directed by Ola Gowin and Irek Grzyb, for which Agnieszka Dziedzic won the Best Polish Producer Debut Award granted by the PFI and Polish Producers Alliance. Our next film – "Double Trouble", directed by Marta Karwowska – attracted over 320,000 viewers, becoming the most popular family film in the history of Polish cinema after 1989.
xABo: Father Boniecki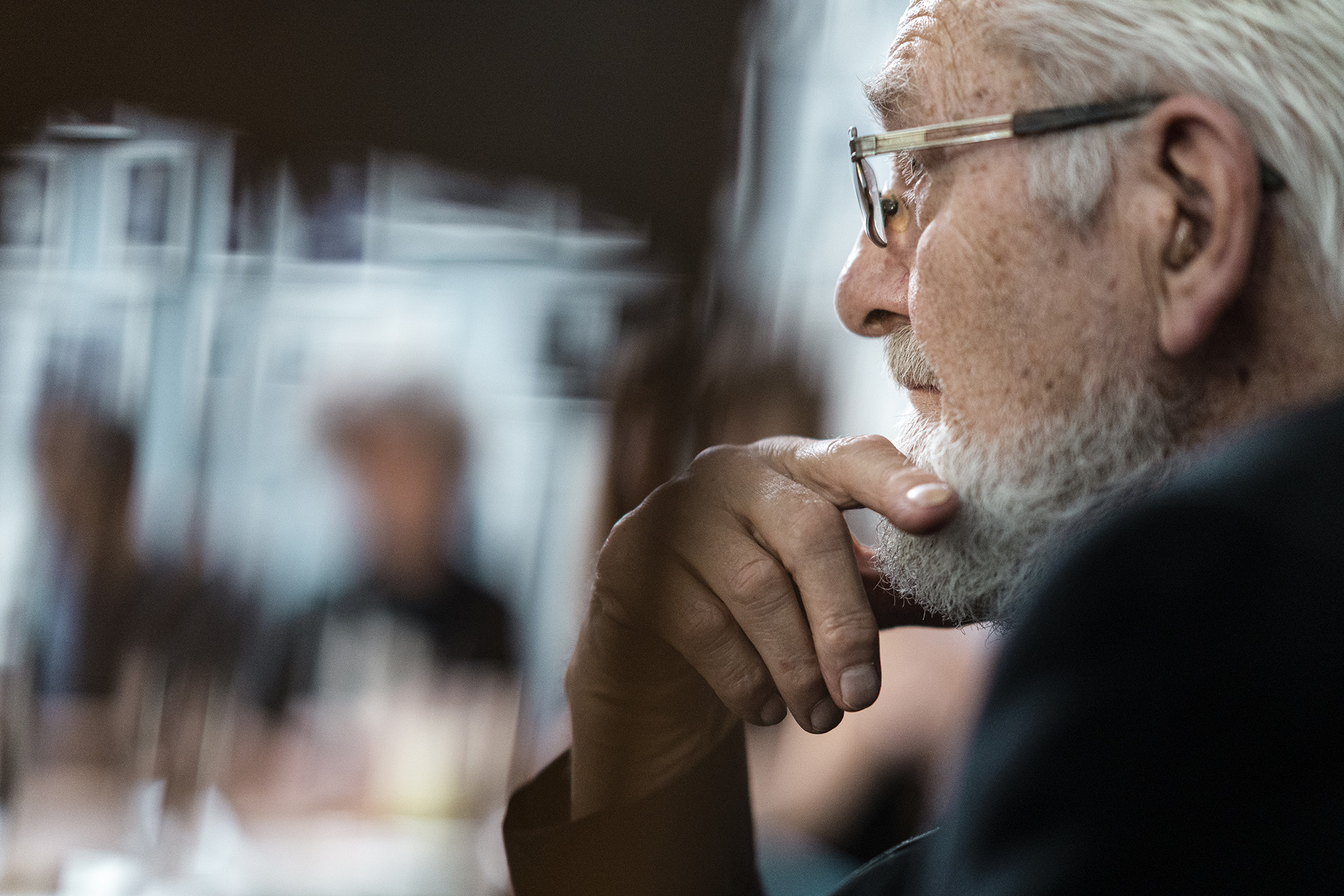 English title:
xABo: Father Boniecki
Original title:
xABo: Ksiądz Boniecki
Director:
Aleksandra Potoczek
Director of photography:
Adam Palenta, Szymon Sinoff
Producer:
Aleksander Kardyś
Production company:
Fundacja Tygodnika Powszechnego
Estimated running time:
73′
Production country:
Poland
Documentary story about Father Adam Boniecki, one of the most controversial and rebellious figure in Catholic church in Poland. A road-movie about the man who is facing the end of his pathway.
"xABo: Father Boniecki" is a documentary story about Father Adam Boniecki, one of the most controversial and rebellious figure in Catholic church in Poland – intellectual and diagnostician of the reality. It's a road-movie about the man who is facing the end of his pathway, which he concludes and also considers all his life choices, decisions and chosen vocation. There are two different realities in the film which contrast with each other – public space, where Father Adam Boniecki is a well-known media character and his private world, full of silence, solitude, God-Man relation and the mystery.
Aleksandra Potoczek
She is a director of documentary movies and programs about films and culture, as well as lecturer at SWPS University in Warsaw. She is a graduate of the Jagiellonian University, PWSFiTV and Wajda School. Her documentary fllm "Voyage, voyage" (2017) about the AST National Academy of Theatre Arts, has won numerous awards.
Aleksander Kardyś
Manager of culture, President of the Tygodnik Powszechny Foundation and Chairman of the Board of Trustees of the publishing house Tygodnik Powszechny Ltd. Experienced entrepreneur and manager of firms and companies, fundraiser, founder and manager of NGOs acting in the field of culture and education. Involved in several projects promoting culture, literature and rearedship, as well as the multimedia and film production.
The mission of the Tygodnik Powszechny Foundation is to develop and promote the democratic model of society based on Christian values and to deepen the idea of freedom of speech and independent mass media. The statute includes also developing education and readership, documenting and archiving Catholic social, cultural and scientific life and supporting the development of culture and science. Since 2018 the Foundation is also involved in the film and multimedia production.