ONLINE PUBLIC PRESENTATIONS
2.06, 14.00 – 16.00 CEST
access with passes: Industry, Industry Pro, Media
Presentation of Polish short animated films at the last stage of production. The representatives of the selected projects will talk about their films, before they are included in the programmes of film festivals in Poland and abroad. Each year international animated film industry professionals, such as festival programmers, distributors, sales agents and commissioning editors, participate in the pitching and one-on-one meetings afterwards. This year the event will be held online and in English.
Moderated by: Zofia Jaroszuk
..
SELECTED PROJECTS:
A PLACE, dir. Sylwia Zawiła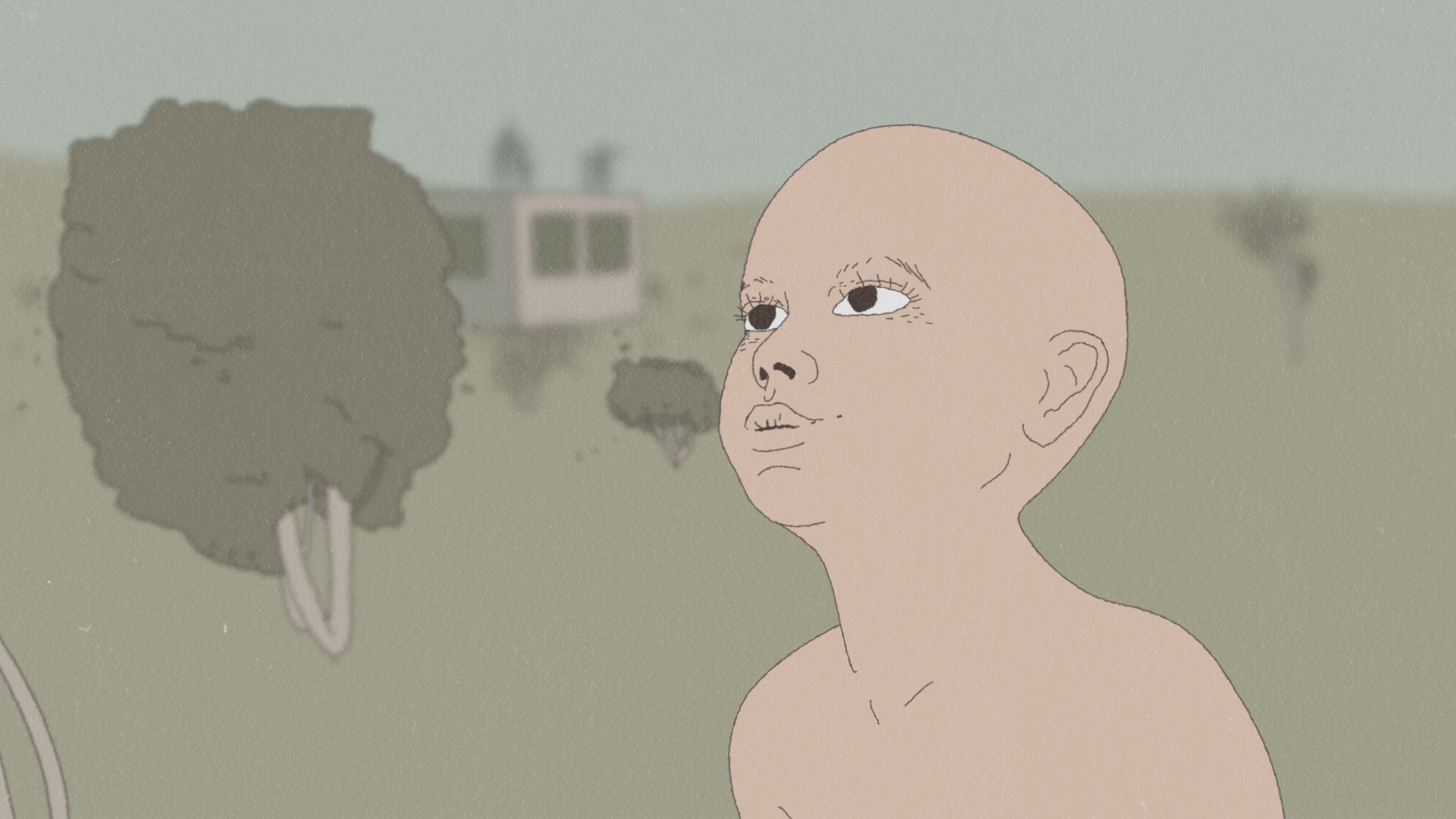 ENGLISH TITLE: THE PLACE
ORIGINAL TITLE: ROZWIĄZANIE
DIRECTOR: SYLWIA ZAWIŁA
DOP: SYLWIA ZAWIŁA
ANIMATION: SYLWIA ZAWIŁA
EDITOR: SYLWIA ZAWIŁA
PRODUCER: ROBERT SOWA
PRODUCTION COMPANY: Jan Matejko Academy of Fine Arts in Krakow
ESTIMATED RUNNING TIME: 10'
PRODUCTION COUNTRY: Poland
ANIMATION TECHNIQUE: 2D
LANGUAGE: NO DIALOGUE
FILM DELIVERY: OCTOBER 2020
CONTACT: ROBERT SOWA, ANIMATION STUDIO – ACADEMY OF FINE ARTS, [email protected]
The mother and three children live in the garden, where the only food except mother's milk are the fruits of the fig tree. When milk is running low, children take their first decision that changes their perspective and life of the whole family.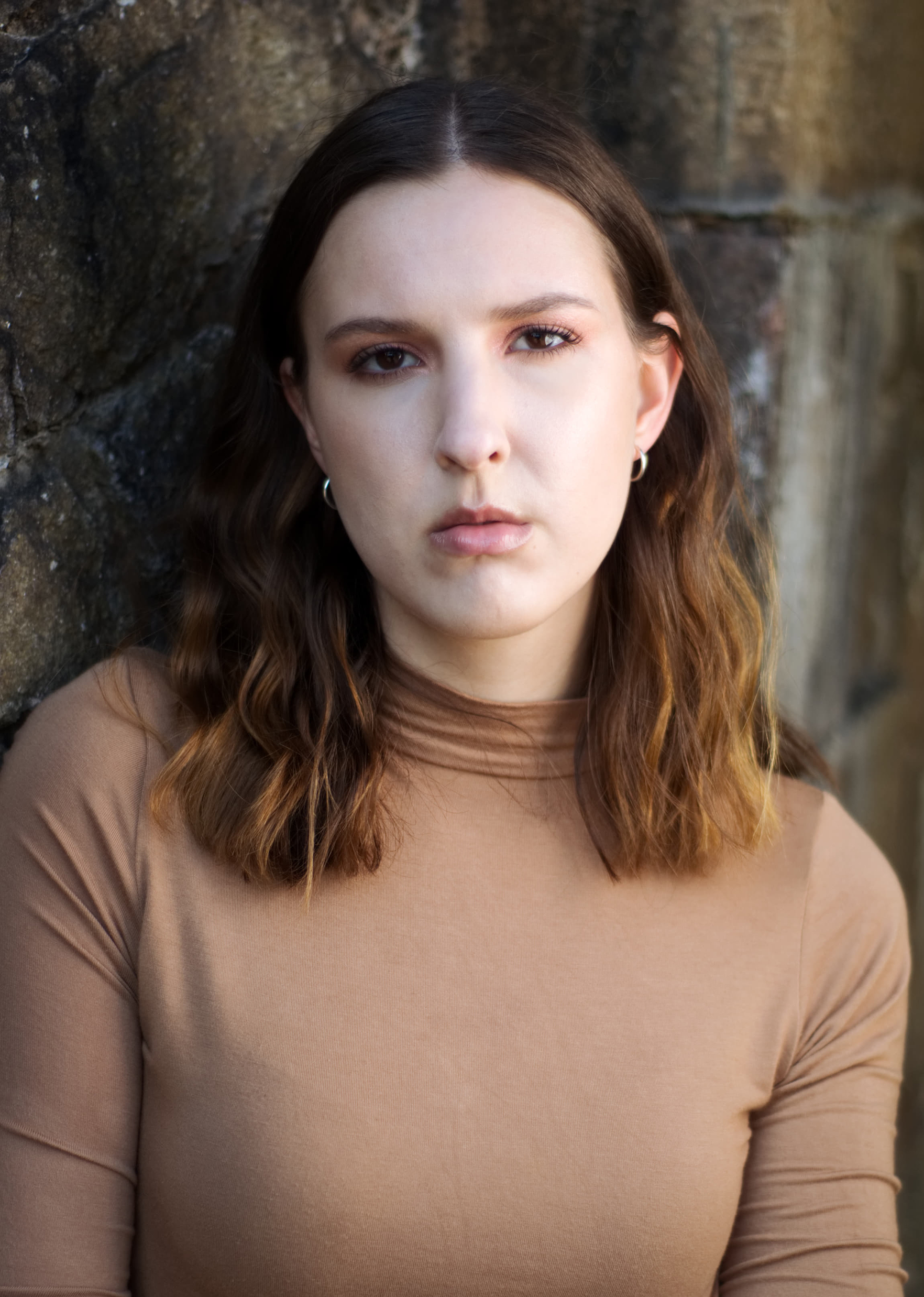 Sylwia Zawiła, Director
Sylwia Zawiła is an animation artist, director that also does drawing and graphic design. She is currently studying in the last year at the Graphic Department on Jan Matejko Academy of Fine Arts in Krakow.
Animated Film Studio at the Academy of Fine Arts – established in 1957 in Krakow, studio has initiated education in this field on art colleges in Poland. The studio is a place where young artist, animators work on animation filmmaking focusing on their artistic personality. We are proud of students' and graduates' achievements, young artists who have already achieved successes on domestic and foreign festivals including Berlin Film Festival, Cannes, Annecy, New York, Zagreb, Oberhausen, Hiroshima, Museum of Modern Art in New York, Centre Pompidou and many others.
CRAB, dir. Piotr Chmielewski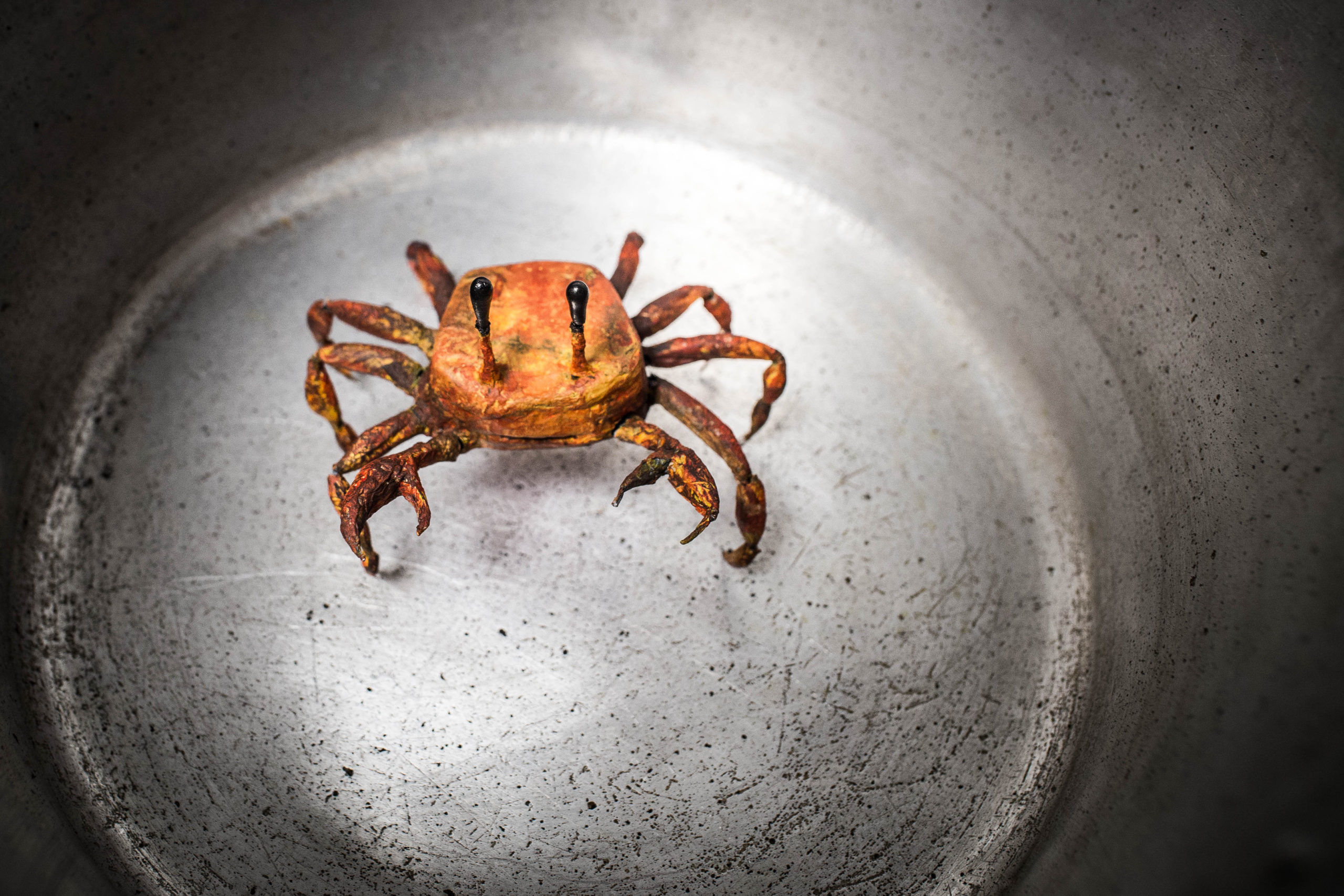 ENGLISH TITLE: CRAB
ORIGINAL TITLE: KRAB
DIRECTOR: Piotr Chmielewski
DOP: PIOTR CHMIELEWSKI
PRODUCER: WOJCIECH LESZCZYŃSKI
PRODUCTION COMPANY: WJTEAM
ESTIMATED RUNNING TIME: 6'
PRODUCTION COUNTRY: POLAND
ANIMATION TECHNIQUE: STOP MOTION
LANGUAGE: POLISH
FILM DELIVERY: APRIL 2021CONTACT: WOJCIECH LESZCZYŃSKI, WJTEAM, [email protected], [email protected]
The film presents the story of a sea crab. As its history unfolds, we discover that he does not live in his natural environment, but in captivity – he is restricted on all sides by the glass walls of the aquarium. What is more, the aquarium where the crab is captive is located in the restaurant kitchen. The crab's eyes are watching other marine animals being killed and cooked. The tension increases and reaches its climax when the main protagonist's turn comes.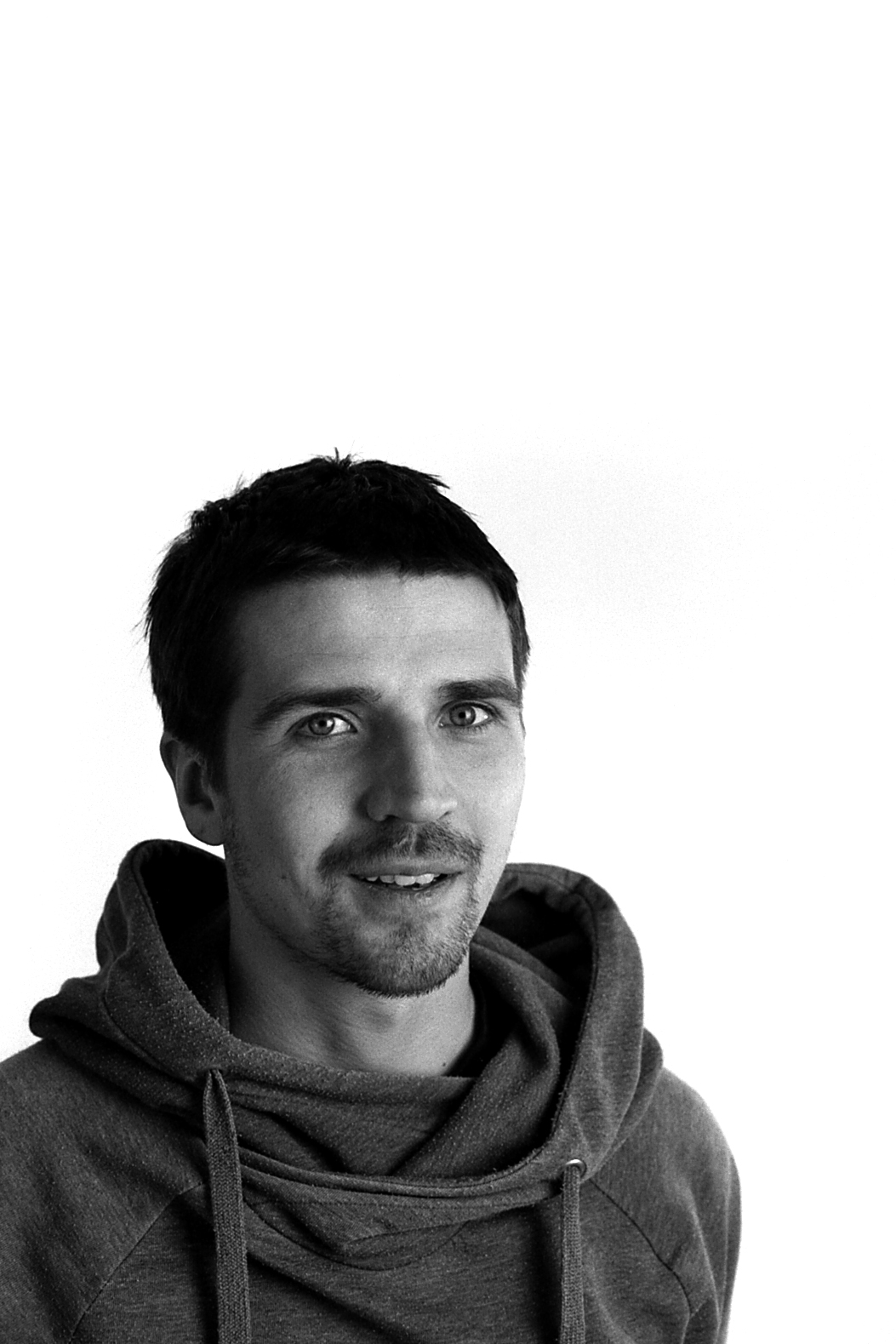 Piotr Chmielewski, director
Piotr Chmielewski is an autodidact in animation, a Ph.D. student in economics and holds a master's degree in African studies. For the past several years he has worked as a freelancer and author of stop motion animations for various NGOs in Poland and abroad. His favourite techniques are puppet and cut-out animation.
Wojciech Leszczyński, producer
WJTEAM – a production company associating a group of artists and professionals from the animated film industry. Its activity focuses on animated films. WJTeam pursues international co-productions and commercial jobs, including making promo films, music videos, scenography and props building, as well as creating mockups.
GONÂVE, dir. Michał Soja, Róża Duda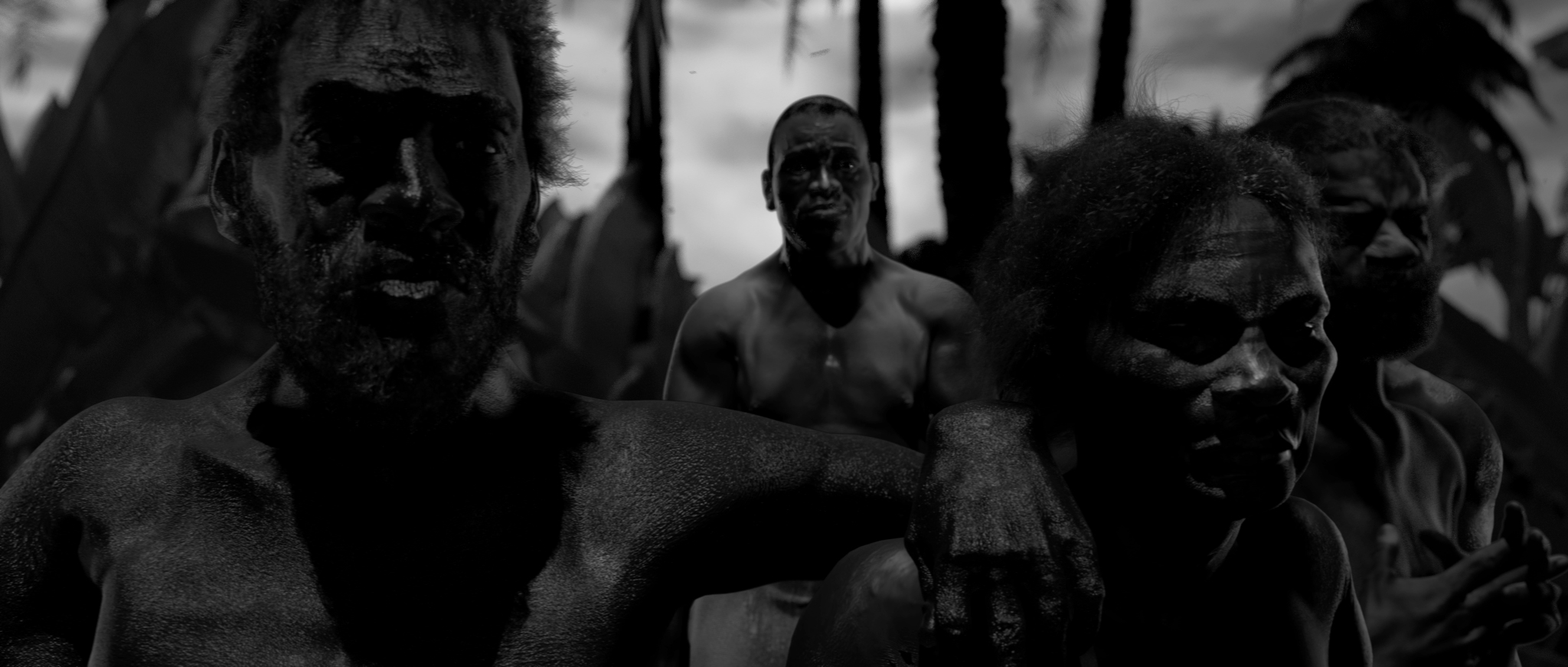 ENGLISH TITLE: GONÂVE
ORIGINAL TITLE: GONÂVE
DIRECTORS: RÓŻA DUDA, MICHAŁ SOJA
DOP: SZYMON KURIATA
ANIMATION: RÓŻA DUDA, MICHAŁ SOJA
EDITORS: RÓŻA DUDA, MICHAŁ SOJA
PRODUCERS: ANETA ZAGÓRSKA, ROBERT SOWA
PRODUCTION COMPANY: KRAKOW FILM KLASTER
ESTIMATED RUNNING TIME: 20'
PRODUCTION COUNTRY: POLAND
ANIMATION TECHNIQUE: 3D
LANGUAGE: ENGLISH
FILM DELIVERY: MAY 2021

CONTACT: ANETA ZAGÓRSKA, ROBERT SOWA, KRAKOW FILM KLASTER, [email protected]; [email protected]
The 1920s, Gonâve, a small Haitian island in the Caribbean Sea. Progressing colonial investment. A former miner of Polish descent – Faustin Wirkus – a marine sergeant and Gonâve's administrator befriends the island's inhabitants. Elected as the king by the local community, he tries to help the island. However, his plan of putting the spotlight on Gonâve's situation brings about unexpected consequences. The film is inspired by the real story of Faustin Wirkus.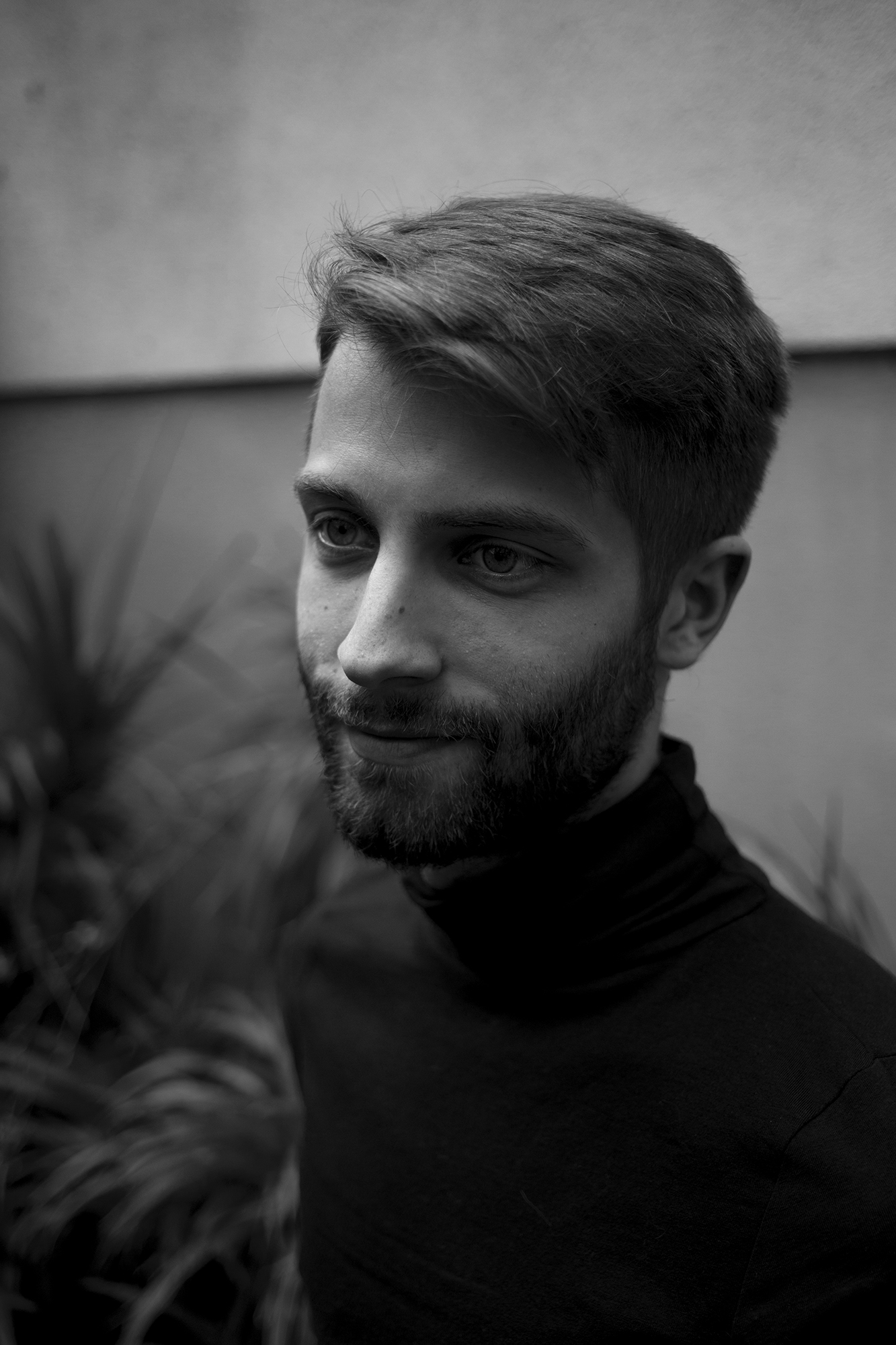 Michał Soja, director
Born in 1994, Michał is a multimedia artist using animation and film, he graduated from the Academy of Fine Arts in Krakow, he also studied at the Zürcher Hochschule der Künste and Akademie der Bildenden Künste München.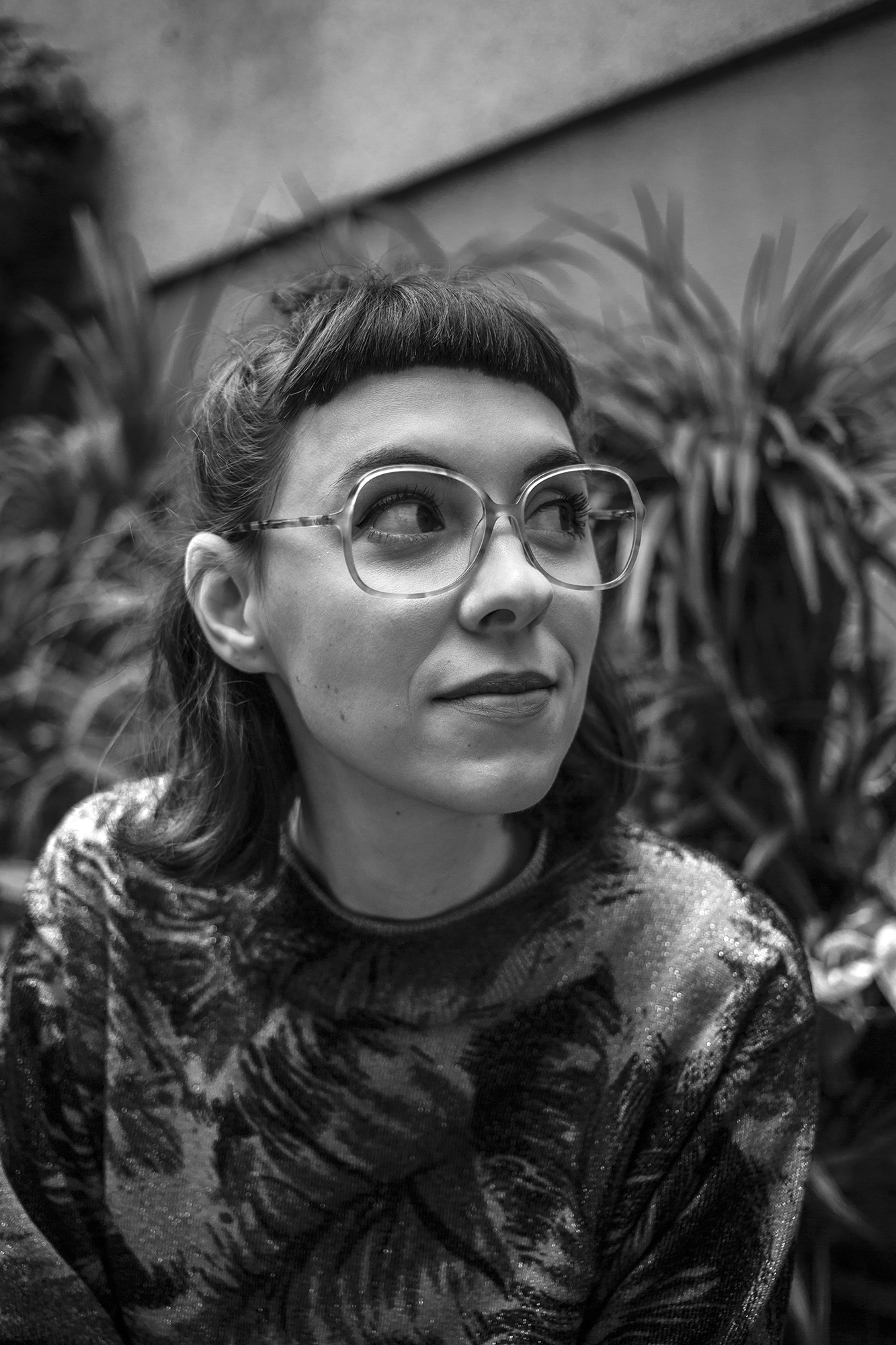 Róża Duda, director
Born in 1993. A graduate of the Painting Department of the Academy of Fine Arts in Krakow, as part of scholarships she also studied at the Universität für angewandte Kunst in Vienna and at the Zürcher Hochschule der Künste. In her work she is on the border of visual arts and cinema. Róża Duda and Michał Soja have been an artistic duo since 2017.
Krakow Film Klaster is a film production studio from Małopolska. Klaster includes and provides all steps of film production and associates rental houses, line producers, production managers, casting companies, locations, scenography and set design, animation, post-production of image and sound.
MOMO AND LULU, dir. Anita Kwiatkowska-Naqvi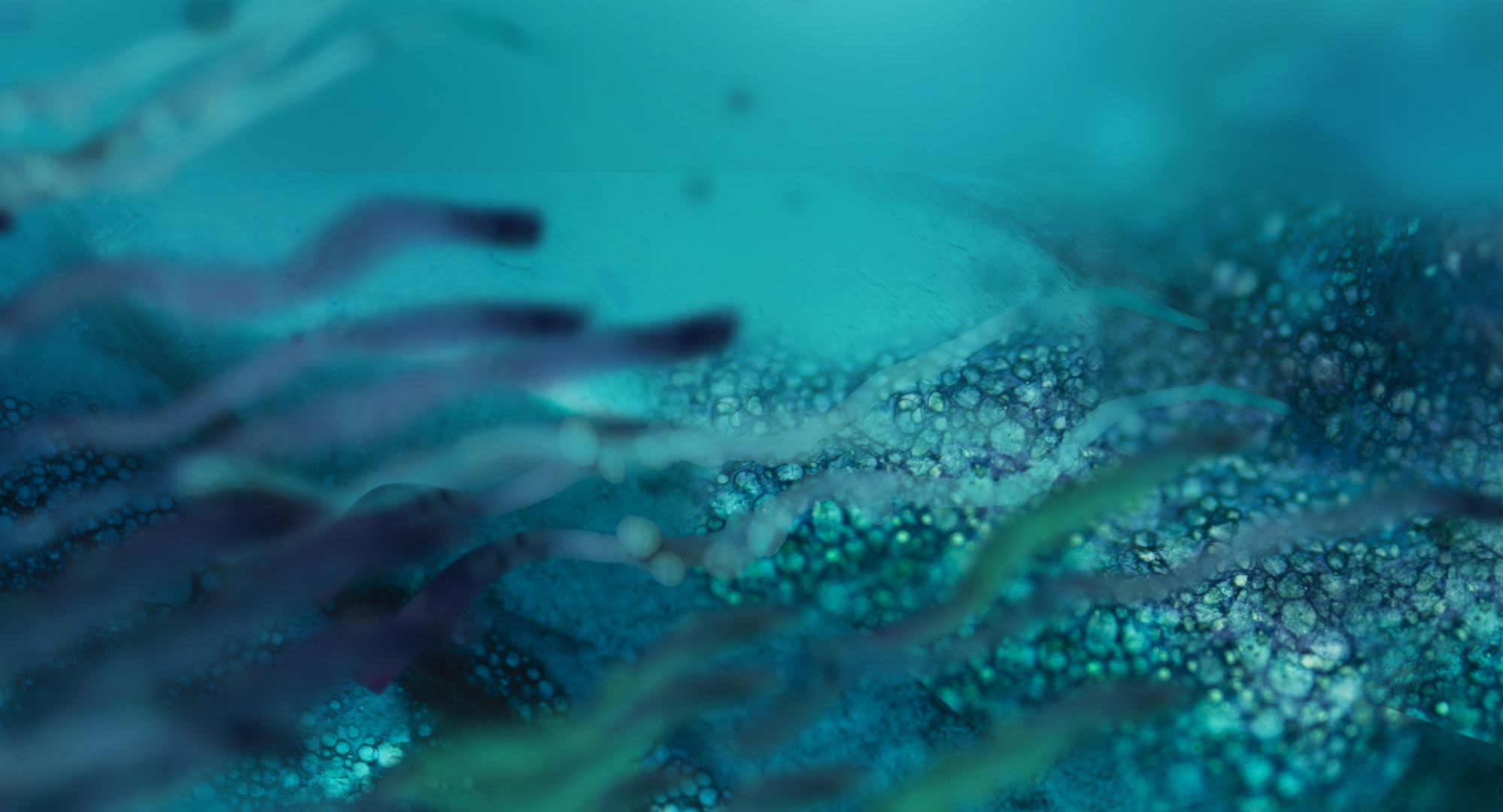 ENGLISH TITLE: MOMO AND LULU
ORIGINAL TITLE: MOMO I LULU
DIRECTOR: ANITA KWIATKOWSKA-NAQVI
DOP: ANITA KWIATKOWSKA-NAQVI
ANIMATION: ANITA KWIATKOWSKA-NAQVI, AGNIESZKA BOROWA
EDITORS: ANITA KWIATKOWSKA-NAQVI, KATARZYNA BONIECKA
PRODUCER: RÓŻA MISZTELA
PRODUCTION COMPANIES: LELE CROSSMEDIA PRODUCTION, MUNK STUDIO – POLISH FILMMAKERS ASSOCIATION
ESTIMATED RUNNING TIME: 6'
PRODUCTION COUNTRY: POLAND
ANIMATION TECHNIQUE: 2D
LANGUAGE: NO DIALOGUES
FILM DELIVERY: FEBRUARY 2020
CONTACT: RÓŻA MISZTELA, LELE CROSSMEDIA PRODUCTION, [email protected]
Meet MoMo, a small jellyfish. This lively creature moves through the ocean with his swarm. Where is he? He fell in love and plans to stay. Nothing can make him part with LuLu, his love. But is this possible? LuLu is a sedentary creature and cannot swim, and the swarm needs to move on.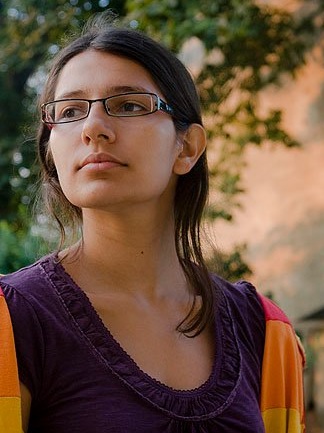 Anita Kwiatkowska-Naqvi, director
Born in 1986 in Kraków, animation graduate and PhD student at Łódź Film School. In her short films she takes a novel approach to traditional animation techniques creating hypnotising, poetic worlds. Her films gained worldwide recognition, including the award for the best diploma film in Annecy for Ab ovo.
LeLe Crossmedia Production – from 2012 we are successfully creating ambitious cinema. We collaborate with Polish and international production studios, acting as executive producer, co-producer and lead producer. We make short films shown and awarded at prestigious film festivals all around the world (Sundance, Annecy, Cross Video Days – Paris).
SLOW LIGHT, dir. Kijek/Adamski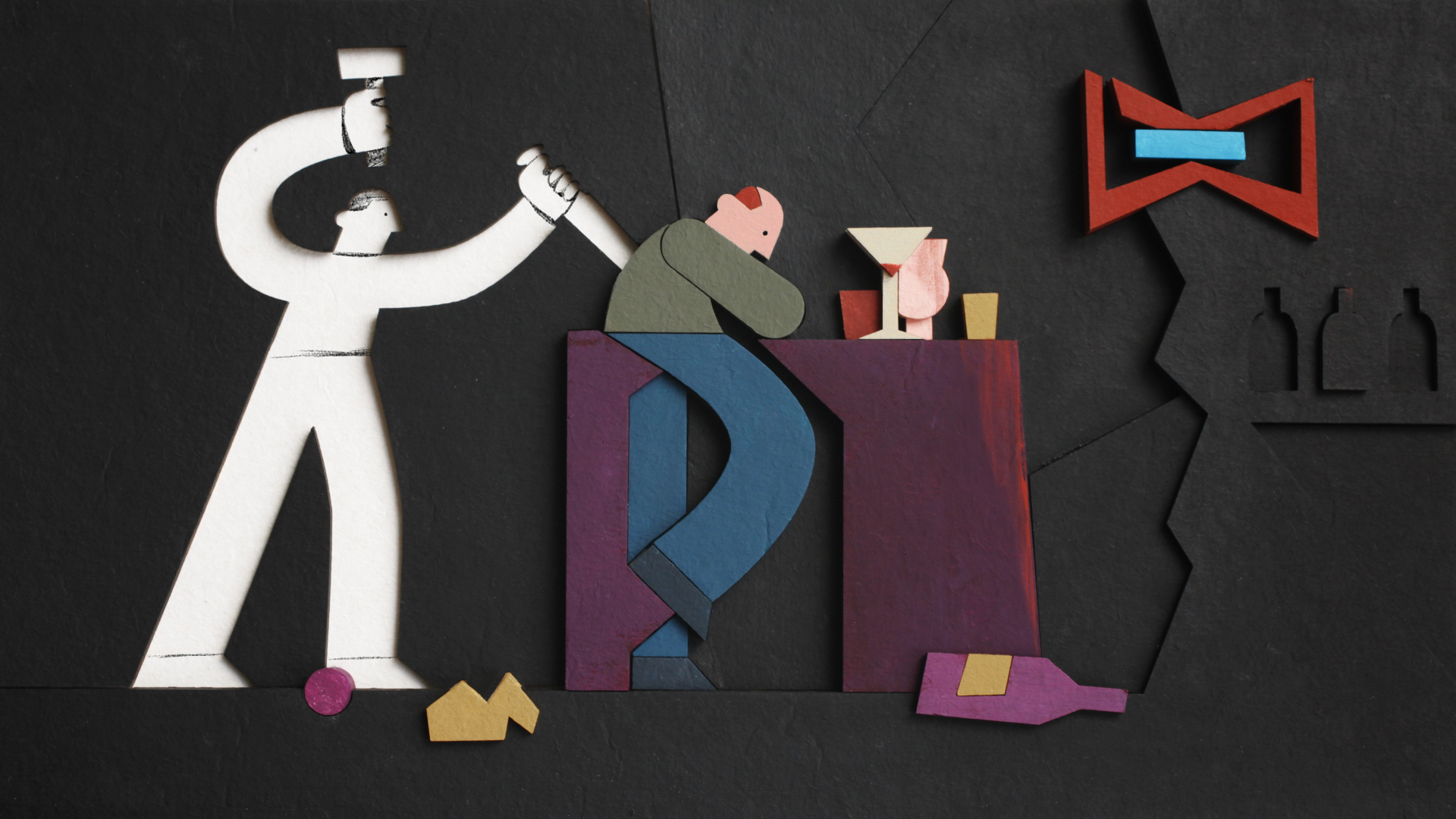 ENGLISH TITLE: SLOW LIGHT
ORIGINAL TITLE: SLOW LIGHT
DIRECTORS: KIJEK/ADAMSKI
DOP: KIJEK/ADAMSKI
ANIMATION: KIJEK/ADAMSKI
EDITORS: KIJEK/ADAMSKI
PRODUCER: ZOFIA JAROSZUK
PRODUCTION COMPANY: ANIMOON
ESTIMATED RUNNING TIME: 9'30''
PRODUCTION COUNTRY: POLAND
ANIMATION TECHNIQUE: 2D, STOP MOTION
LANGUAGE: POLISH/ENGLISH
FILM DELIVERY: Q2 2021
CONTACT: ZOFIA JAROSZUK, ANIMOON, [email protected]
A film about a man who can see everything he looks at after seven years because his eyes are so dense. A belated view of events affects the protagonist's emotional immaturity and result in life failures. The movie combines two timelines visualizing the present in author's animation technique based on tangible relief and the past in cell animation. These two worlds coexist on screen provoking poster-like imagery spanning the lifetime of a protagonist.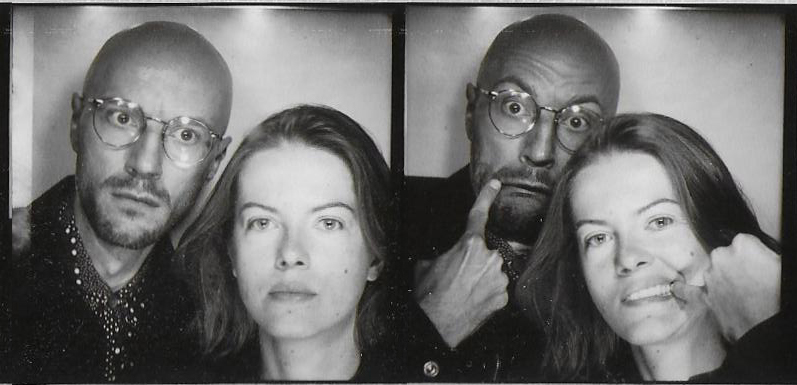 Kasia Kijek, director, Przemek Adamski, director
Directors with vast experience in many techniques of filmmaking. Their films and music videos won awards in Annecy, Zagreb, KFF and may other film festivals. The choice of the right material and technique is an integral part of the story they tell each time.
Animoon is a production company for animated series and short and full-length films, awarded over 60 times. We specialize in developments of animated projects and create animated brands. We produce projects of high artistic and narrative quality, mainly based on original ideas.
TOOTHLESS, dir. Andrea Guizar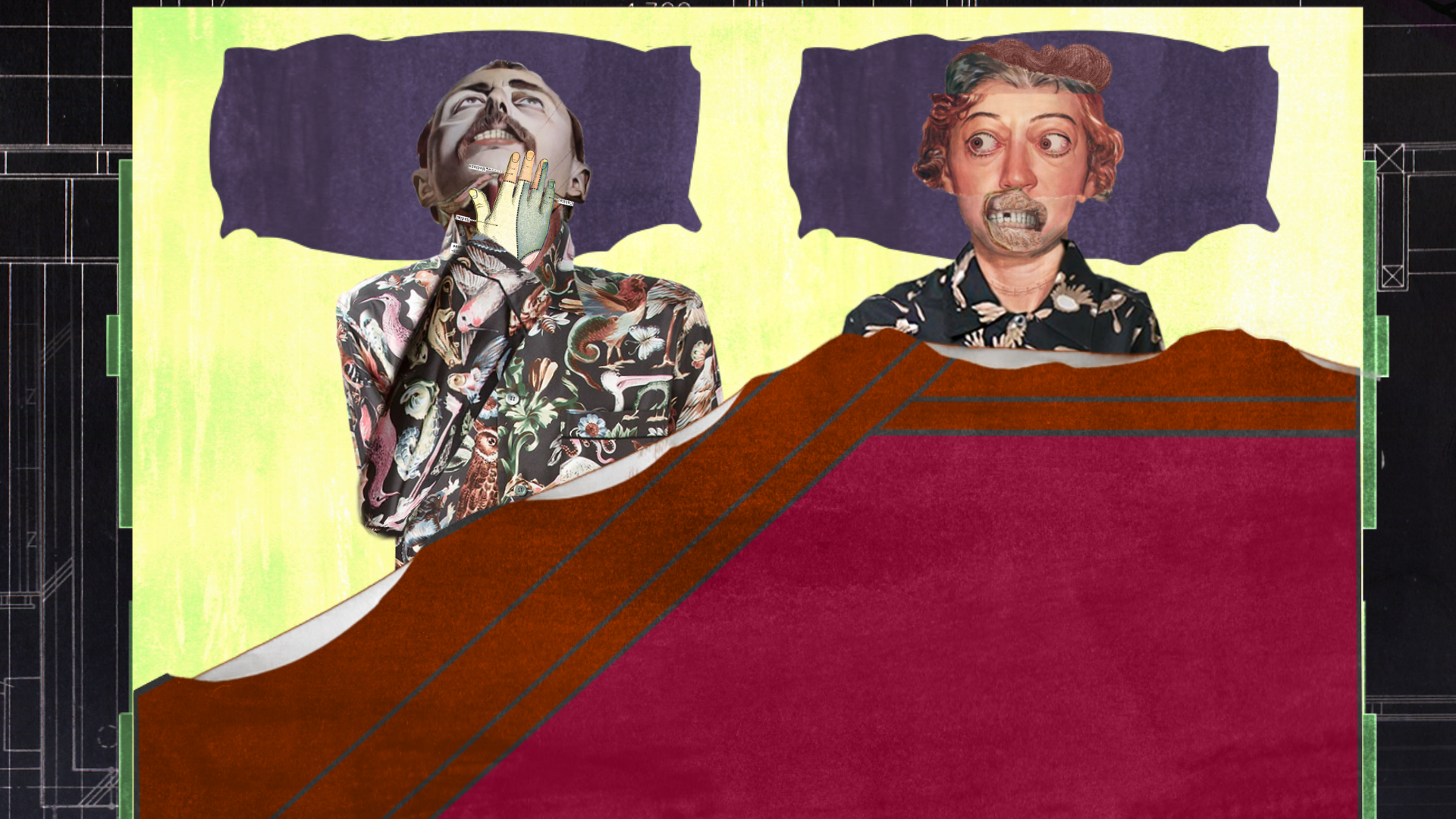 ENGLISH TITLE: TOOTHLESS
ORIGINAL TITLE: TOOTHLESS
DIRECTOR: Andrea Guizar
ANIMATION: ALEXANDRA CASTELLANOS, LUIS JURADO
EDITOR: ANDREA GUIZAR
PRODUCTION COMPANY: THE POLISH NATIONAL FILM SCHOOL IN ŁÓDŹ
ESTIMATED RUNNING TIME: 10'
PRODUCTION COUNTRIES: POLAND, MEXICO
ANIMATION TECHNIQUE: 2D, CUT OUT ANIMATION, MIXED MEDIA
LANGUAGE: ENGLISH
FILM DELIVERY: SEPTEMBER 2020
CONTACT: KRZYSZTOF BRZEZOWSKI, NATIONAL FILM SCHOOL IN ŁÓDŹ, [email protected]
Clara mysteriously loses one tooth while sleeping. Swallowed by a gigantic mouth, and after being abandoned by her couple (Antonio), she enters an underground world where a surreal Sci Fi advertising invites her to "ELECTRODENT" a clinic that promises to fix teeth… but not only.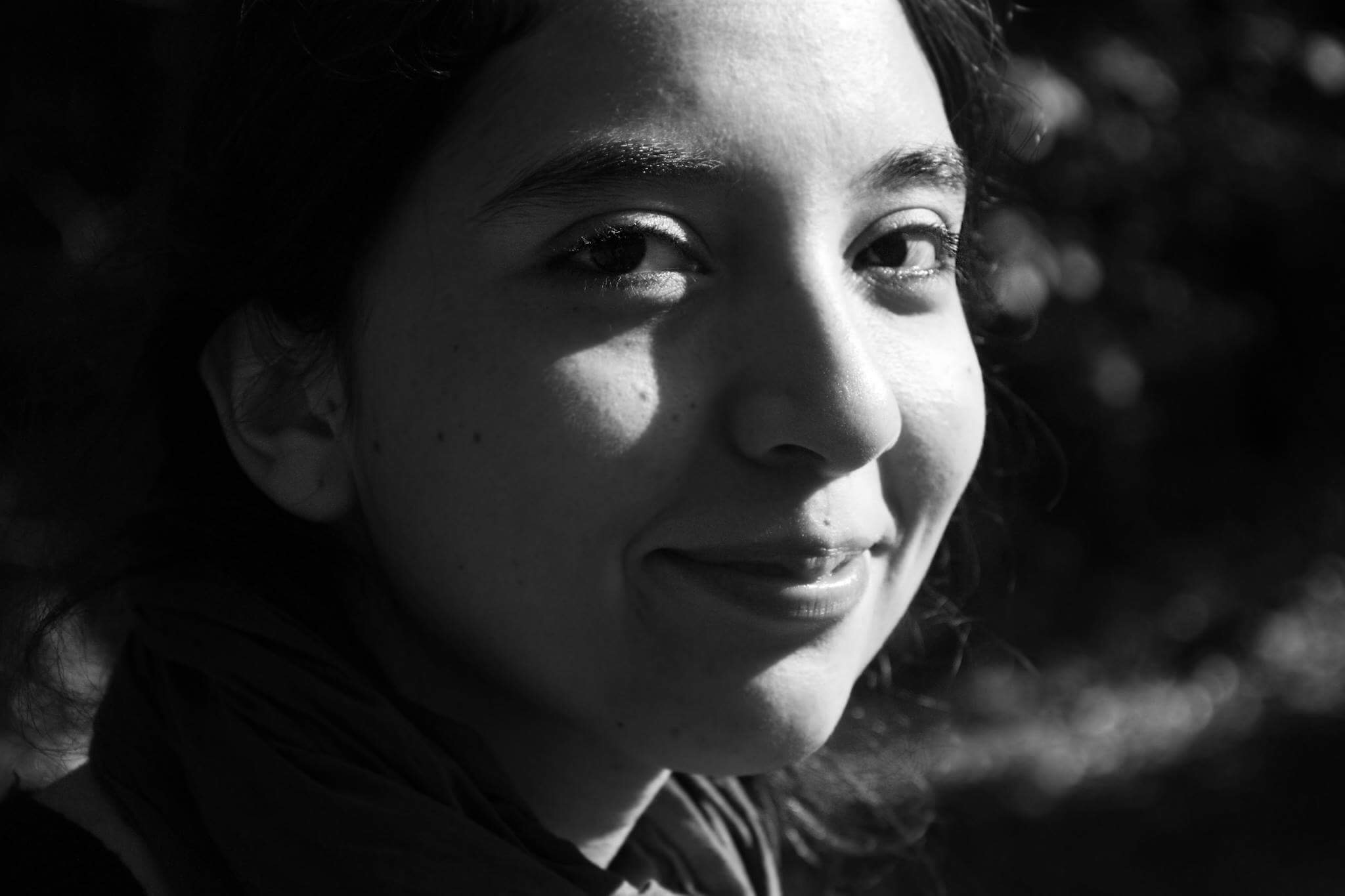 Andrea Guizar, director
Andrea Guizar is a filmmaker and visual artist born in 1989 in Mexico City. She had directed the films Construction (2013), Mosaico, el vals del bazo (2015), Spa End of the World (2016) and A Cat's Consciousness (2017). She is currently working in her graduation film Toothless (2020) to obtain an MA degree at the National Film School in Łódź.
The Polish National Film School in Łódź, one of the oldest film schools in the world, puts special emphasis on practical work in its teaching programme. The school educates directors, directors of photography, animators, photographers, screenwriters, editors, film and television production managers and actors.
.WORK
WORKSHOP:
Before the pitching, its participants will take part in the pitch training that is combined with short project consultations held by Wim Vanacker – a member of the Selection Committee for the Official Short Film Competition of the Cannes Film Festival.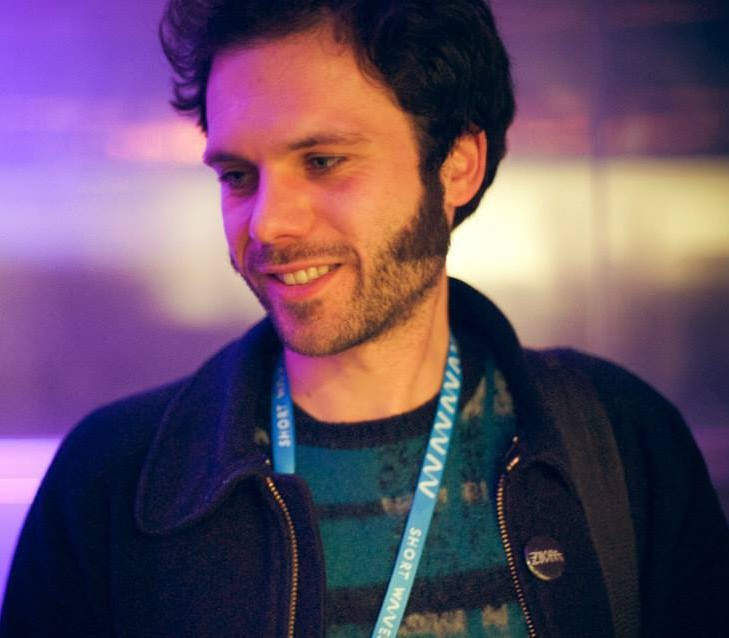 .
WIM VANACKER – After studying psychology in Belgium, Wim Vanacker moved to Dublin to work as a psychologist in the field of drug addiction. Three years later, he picked up studying again at EICAR where he made two shorts: Endgame and The Naked leading the Blind. After graduating, he discovered NISI MASA – European Network of Young Cinema where he became the Head of the Script Department and the Project manager of the MEDIA funded project, European Short Pitch. Recently, he founded Sireal Films where he produced the VAF funded short film empire. As a writer/director, he's currently developing the short film [ˈsɪə.ri.əl ]. On the side, he works as a script consultant, tutor and guest speaker and from this year onward, he's also part of the Selection Committee for the Official Short Film Competition of the Cannes Film Festival.
…
AWARDS:
The sponsors of the awards and Animated in Poland partners are the Sound Mind studio and The Audiovisual Technology Center (CeTA). The same as in the previous year, one of the presented projects will be awarded with:
ANIMATED IN POLAND BEST PITCH AWARD – a coupon for 10 days of sound postproduction in Sound Mind studio run by Michał Fojcik. For the third time
ANIMATED IN POLAND SPECIAL MENTION – founded by CeTA, which is 30 000 PLN non-cash contribution to the winner director/producer's project, in the form of renting equipment and infrastructure and also providing some services. The award will be carried out in The Audiovisual Technology Center CeTA in Wrocław
.
Sound Mind is a sound postproduction studio, founded by Michał Fojcik MPSE, sound supervisor /designer /re‐recording mixer with over 13 years of experience. Between 2011 – 2015 he worked in Alvernia Studios as a sound designer and head of sound postprodu ction department. Michał Fojcik is a member of Motion Picture Sound Editors society, Polish and European Film Academies. He is responsible for sound of 60+ feature, animated and documentary films, including 'The Art of Loving', 'Gods', 'The Red Spider', '21xNY', 'Loving Vincent', 'Ziegenort', 'To thy heart', 'Summer 2014', 'XOXO Hugs and Kisses'. He also worked on international producitons: 'Arbitrage' (US), 'Bhaah Milkha Bhaag' (India), 'Balcanic I. Caine' (Romania). In 2015 he was nominated to Polish Film Academy Awards Orły for The Best Sound for film 'Gods'. He also worked on thousands of commercials, produced sound for radio, TV, multimedia and many museum installations.
…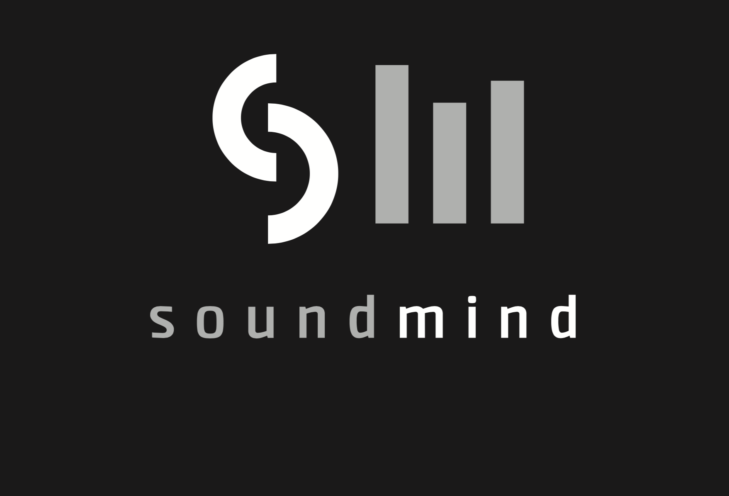 The Audiovisual Technology Center is an exceptional space for technology, culture, and art to intersect, blend and complement one another. The synergy of these elements combined with the genius loci of the place get the creative juices flowing in artists who can bring their original ideas to life. CeTA facilitates comprehensive realization of all stages of professional film and TV production. Institution also provide support to both experienced and beginning creators, who can take advantage of a broad range of workshops.