1.06 , 14.00 – 15.30 POLISH – SPANISH CO-PRODUCTION ROUNDTABLE  – POTOCKI PALACE
A closed presentation of Spanish and Polish companies interested in co-production. Organized with the cooperation of KIPA – Polish Producers Alliance.
Closed for invited producers
2.06 / 10.00 – 11.00 PRODUCTION AND FINANCING OF DOCUMENTARY FILMS IN SPAIN – MOS 4
access with passes: Industry, Industry Pro, Industry Light, Media
Panel discussion focused on financing, co-production and festivals and industry events for documentary films in Spain.
Panelists: Diego Mas Trelles (moderator), Jara Ayúcar, Mar Izquierdo, Rafa Molés, Amaia Remírez García
POLISH – SPANISH CO-PRODUCTION ROUNDTABLE – INVITED PRODUCERS:
SPAIN: Amaia Remirez Garcia (KANAKI FILMS), Ines Nofuentes (CURUXA CINEMA), Inigo Lezertua Uranga (BALEA MEDIA), Mar Medir (DIAGONAL), Rafa Moles (SUICAFILMS)
POLAND: Joanna Wendorff-Ostergaard, John Weston; Dorota Schleiss (ASF Studio); Mikołaj Lizut (Lizart Films); Małgorzata Prociak (ZK Studio); Kamil Skałkowski (Kalejdoskop); Marta Dużbabel (ATM Grupa);
SPANISH DELEGATION: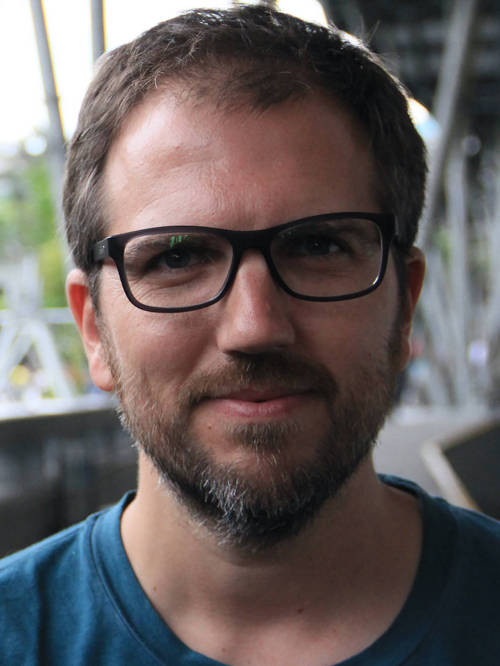 Jara Ayúcar, INSTITUTE OF CINEMATOGRAPHY AND AUDIOVISUAL ARTS (ICAA)
As an independent body adscribed to the Ministry of Culture, the ICAA is a public organization that promotes, regulates and provides funding to cinematographic and audiovisual activities in Spain programming policies to support the film industry and audiovisual production. ICAA's goals include: the encouragement of creativity and promotion of talent, the strengthening of production and distribution of Spanish films both within our territory and abroad, as well as to safeguard and disseminate our cinema heritage together with Filmoteca Espanola (Spanish Film Archive).
Mar Izquierdo ZINEUSKADI / BASQUE. AUDIOVISUAL.
Operated by Zineuskadi, BASQUE. AUDIOVISUAL. is the brand name behind the internationalization of the Basque audiovisual sector, an umbrella designed to promote Basque productions and companies at markets and festivals around the world. BASQUE. AUDIOVISUAL. encourages the presence of Basque audiovisual industry professionals at international markets while promoting co‑productions and the distribution of Basque projects. Our aim is to build lasting international relationships and to encourage and support exchange and cooperation in the cultural, academic and CCI fields on an international scale.
Amaia Remirez Garcia PRODUCER | KANAKI FILMS
Kanaki Films is a Spanish company in the Basque Country, specialized in documentaries. Producers of Another Day of Life (Cannes Official, EFA, Platino and Goya Award, 4‑side co‑production including Polish Platige Image). 3 Goya Awards, 2 times Nominees, Oscar shortlisted and over 200 major international film festival awards. Currently coproducing 2 feature films, one with UK and another one with France and implementing new distribution and impact strategies in doc.
Ines Nofuentes PRODUCER | CURUXA CINEMA
Curuxa Cinema is a production film company recently established in Malaga. The aim is to make fiction and nonfiction films with an artistic and commercial value and to tell stories, using distinct voices, by directors who have a particular vision of the world and a great passion for filmmaking. We think that cinema promotes cultural diversity and conversation. We want to stimulate films produced in Spain and Latin America. We also design learning and networking programs to help build a film community based in collaboration.
Inigo Lezertua Uranga PRODUCER | BALEA MEDIA
Balea Media is a new production company we are about to launch in 2023. Three partners have joined to pursue what they feel passionate about: telling stories. Drama showrunner Inigo Lezertua, director and writer Jon Garate and former cycling super‑star and media celebrity Joseba Beloki are the three heads of the company. The essence of Balea Media is telling stories. We are passionate about all stories starring ordinary people who show their most extraordinary side. We are inspired by adventure, statements, legacy, surprises and good humour. We pick stories and shape them to fix it in any media platform: tv series and programmes, documentary, podcast, video blog, advertising, theatre. We are backed by our professional experience as content creators, directors and writers. Balea Media is our love letter to this profession.
Mar Medir PRODUCER | DIAGONAL
Diagonal is a fiction production company part of the Banijay Iberia group. Since its creation, in 1997, the company has produced high‑quality fiction and international award‑winning series for all Spanish broadcasters, positioning itself as one of the leading independent companies in the production of television content.Among the most recent successes, The bookshop by Isabel Coixet or the series The Gipsy Bride, by Paco Cabezas for Paramount and Atresplayer. Diagonal has also produced documentaries for HBO, TVC and TVE and is currently developing two more projects in co‑production with TVC, Arte and TVE.
Rafa Moles DIRECTOR AND PRODUCER | SUICAFILMS
SUICAfilms stems from the association between Pepe Andreu and Rafael Moles, who are passionate about the documentary and its expressive and social possibilities. Since 2013, SUICAfilms has been working on film creation in both the documentary and fiction genres. Our works have been awarded or selected in competitions such as the Quinzaine des Realisateurs in Cannes, San Sebastian FF, TIFF Toronto, among many others. Outstanding filmography: El Agua (2021) by Elena Lopez Riera, La mort de Guillem (2020) by Carlos Maques-Marcet, or the documentaries Wonderful Losers. A different World (2018) by Arunas Matelis and Lobster Soup (2020) and Five Days to Dance (2014), both by Pepe Andreu and Rafa Moles and premiered at the San Sebastian Festival and was awarded worldwide.
Diego Mas Trelles DIRECTOR OF INDUSTRY | DOCSBARCELONA
DocsBarcelona takes place since 1997 in Barcelona fostering the development of documentary projects at all stages: development and financing through a Public Pitch, Coproduction Meetings, premiering and distribution through the festival screenings. Together with FIPADOC, DOK.fest München and MakeDox they've launched Doc Around Europe network with the common aim to promote creative documentaries, as well as increase their accessibility to wider audiences across the continent. DocsBarcelona of the Month releases yearly (since 2005) 11 documentaries (one per month) theatrically in 97 venues in Spain and online. It was a founding member of Moving Docs. DocsBarcelona School has a catalogue of 15 courses and workshops targeting both university students and AV professionals. Over 1 400 students have already benefited and been trained by DocsBarcelona School.
Partners of the Focus on Spain: