2.06, 15.00 – 16.00 – FESTIVAL PROGRAMMERS – POTOCKI PALACE
3.06, 14.30 – 15.30 – SALES AGENTS – POTOCKI PALACE
Presentation of the international documentary film festivals and sales agencies and the discussion with the festival programmers and the sales agents.
FESTIVAL PROGRAMMERS:
Tomáš Poštulka – One World IHRDFF (Czech Republic), Massimo Tria – Trieste FF (Italy) , Tomás Baltazar – Doclisboa (Portugal) , Mourad Moussa – Visions du Réel (Switzerland), Marion Czarny – FIPADOC (France) , Monika Lostakova – Febiofest (Slovakia)
One World Festival in Czech Republic brings documentaries on human rights from around the world to local audience, screening them in dozens of towns throughout the country and also at schools. Today, it is one of the largest festival of its kind in the world. Dozens of guests arrive every year. Q&As with them are one of the pillars of the program. The organizing team strives for accessibility to all spectators with disabilities. In 2022, festival screened 80 films and attracted 70,000 viewers.
The Trieste Film Festival is the only Italian festival focusing on Central and Eastern European cinema. Three competitive sections: feature films, documentaries and short films, only Italian premieres. Industry Days: "When East Meets West" co-production forum, with whom we co-organize 'Last Stop Trieste' (rough cuts of documentary films) and 'This is IT' (work-in-progress session of Italian feature films). Also: a showcase dedicated to independent Italian films, both documentaries and feature films seeking for distribution; masterclasses; meetings with film professionals; exhibitions; children's program; TSFF Academy, an educational program addressed to European Film Universities students.
Doclisboa seeks to imagine reality through new cinematic forms of perception, reflection and action, placing filmmaking into dialogue with its history to question the present of cinema. Doclisboa is interested in films that are rigorous about their conceptual and formal implications; films that experiment with cinema's artistic and political possibilities and refuse to be categorized; films that engage with and mirror the complexity of the world.
Visions du Réel, International Film Festival (21–30.04.23) is one of the leading non-fiction film festivals. It includes competitive sections –screening films in world, international or European premiere– as well as a few non-competitive ones, for around 170 films (of any length). The Industry activities, which bring over 1'500 professionals are dedicated to international projects at every stage, offering a wide range of opportunities, such as tutoring, co-production, funding and distribution.
IFF Febiofest Bratislava combines industry and film programme dedicated to contemporary and archive film with emphasis on European productions. The competition section of the programme is dedicated to films from the Visegrad countries, Austria and Ukraine. Other core sections present selection of new Slovak films, arthouse films which showcase current development of author cinema or unique titles that are linked with the history of cinema.
FIPADOC is committed to promoting innovation, image appreciation and new talent. Held in January, FIPADOC is the first event on the circuit of major European documentary festivals. It is a fantastic tool to promote and distribute documentary films, to offer a unique opportunity for directors and producers to gain recognition for their work, meet their peers, and interact with their audiences. FIPADOC is a well rooted festival in the audiovisual industry in France. Every year 30,000 people gather during the festival to discover the 175+ films FIPADOC has selected for them.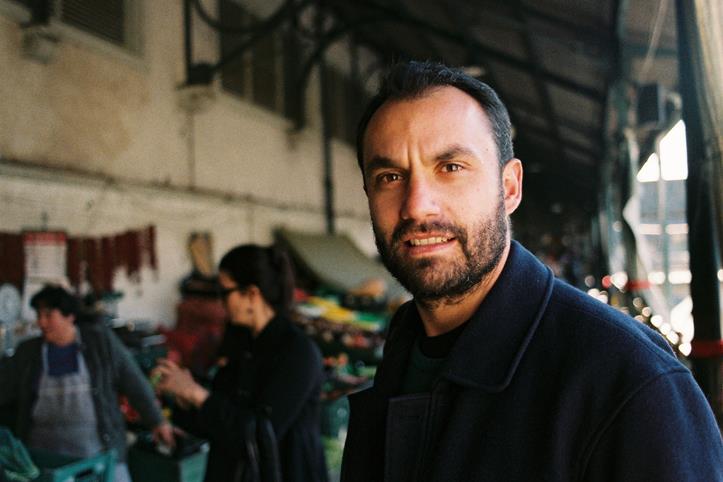 SALES AGENTS
Michaela Čajková – Filmotor (Czech Republic) , Aleksandra Derewienko – Cat'n'Docs (France), Petar Mitric – Taskovski Films (UK), Thierry Detaille – Visible Film (Belgium)
Filmotor – founded in October, 2017 by Michaela Cajkova in Prague. Filmotor is a world sales company dedicated to the international distribution of creative and independent feature documentaries. The catalogue of the films consists of the strong festival titles that enjoy international success. For our filmmakers, we offer the festival and sales representation with the goal to make the films visible internationally.
CAT&Docs is a Paris based sales agent company specialized in promoting and distributing internationally documentaries from all over the world, looking for original documentaries, always associated with a high standard of content and form. CAT&Docs represents titles like CITZENFOUR, 5 Broken Cameras, Sonita or Communion, latest acquisitions include, The Happy Worker, Children of the Mist, The Empire of Silence, The Earth is Blue as an Orange to mention a few. CAT&Docs is run by Catherine Le Clef.
Taskovski Films Ltd network with head office in London, and branches across Europe is a documentary film company that integrates production, sales, professional training and film & art residencies. Annually we carefully choose a small amount of films to work with. Our passion is discovering and supporting new and well established talent to tell stories that can spark social change by surprising and engaging audiences across the globe. We welcome innovative, playful and risky forms of, while still maintaining high criteria when it comes to production value, content and form.
VISIBLE FILM, International pre-sales & sales, gap-finances 6 projects and releases 10 new completed films a year, focusing on one-off, feature length with TV reversion, contemporary society, human interest, geopolitics, current affairs, and history mini-series. Its extensive expertise and decision making to main co-production markets and pitching forums in all european regions, and the building a strong network of producers and commissioning editors allows international coproduction and financing reach. Visible Film is associated within Agent Double belgian Prodco and Dame Blanche Studios, enabling post-production tax shelter funding for international coproductions.