The V4 Co-Pro Meetings during the Krakow Film Festival is a co-production event for film professionals from the Visegrad countries. Its idea is to initiate contacts between film producers and filmmakers from the region in order to establish cooperation in a field of film production. Participants of the V4 Co-Pro Meeting will also meet with Ukrainian producers to discuss co-production opportunities. The meetings in a round-table formula will be accompanied with the individual consultations with invited experts from Tv stations, VOD platforms, production companies or sales agencies.
V4 Co-Pro Meeting is supported by the Visegrad Fund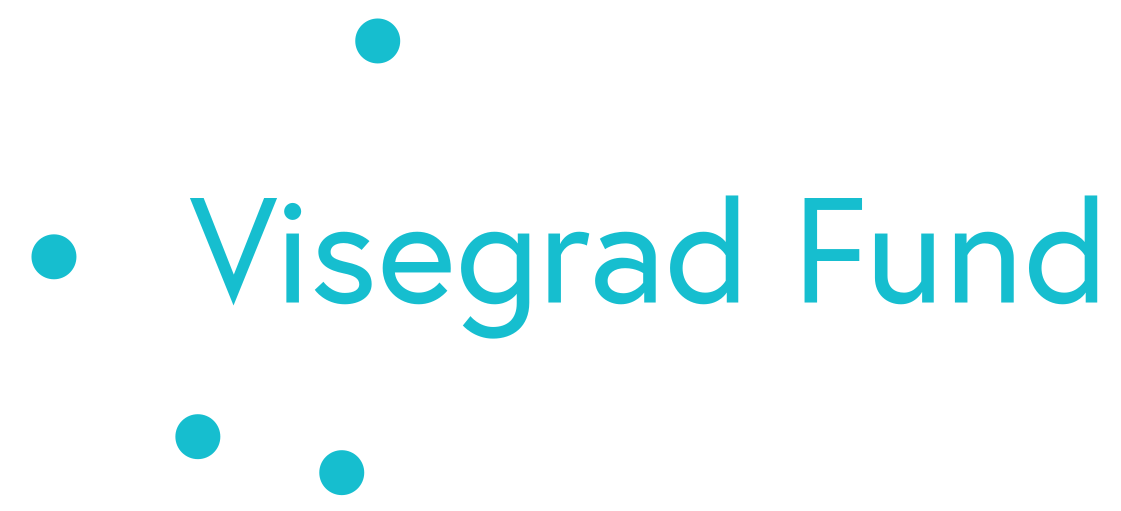 Partners:
Institute of Documentary Film in Prague (Czechia)
Association of Slovak Film Clubs (Slovakia)
All -Dox Ltd / Budapest Documentary Film Festival (Hungary)
Wladyslaw Slesicki Film Foundation (Poland)
PROGRAM
31.05, 17.00 – 18:30 | V4 Round Table POTOCKI PALACE
1.06, 17.00 – 18-00 | V4+Ukrainian Round Table MOS 3
2.06, 10.00 – 11.00 | Individual meetings with decision makers MOS 3
PARTICIPANTS:
Radovan Síbrt | PINK | Czech Republic
Libuše Rudinská | Czech Republic
Jakub Pinkava | Punk Film | Czech Republic
Lorand Balazs Imre | filmDOUGH | Hungary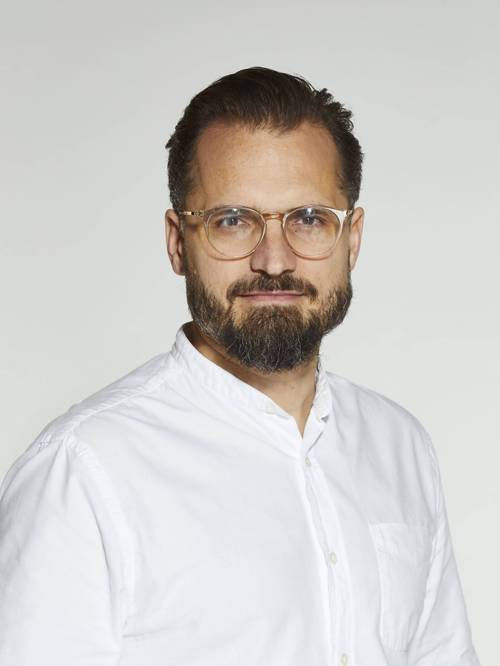 Anna Toth | Filmfabriq Ltd. | Hungary
András Petróczy | DokuArt | Hungary
Denis Dobrovoda | Arinafilm s.r.o. | Slovakia
Matej Sotník | Guča Films| Slovakia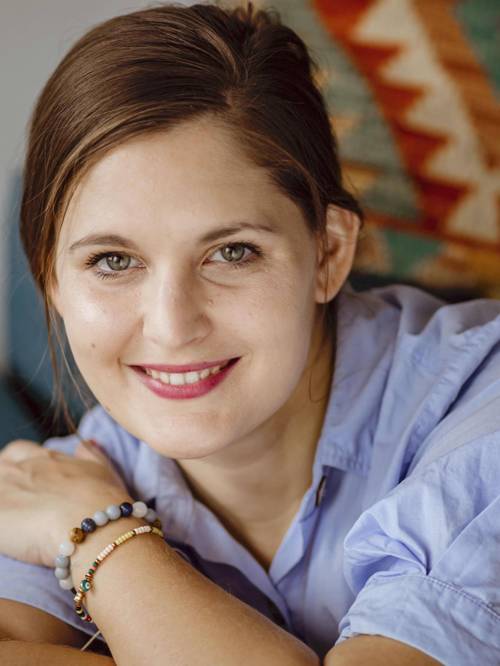 Andrej Kolencik | Admiral Films | Slovakia
Małgorzata Małysa | Furia Film | Poland
Joanna Tatko | Short Docs Media | Poland
Mateusz Wajda | MX35 | Poland
Olga Beskhmelnytsina | Magika Film | Ukraine
Iryna Kyporenko | Mons Production | Ukraine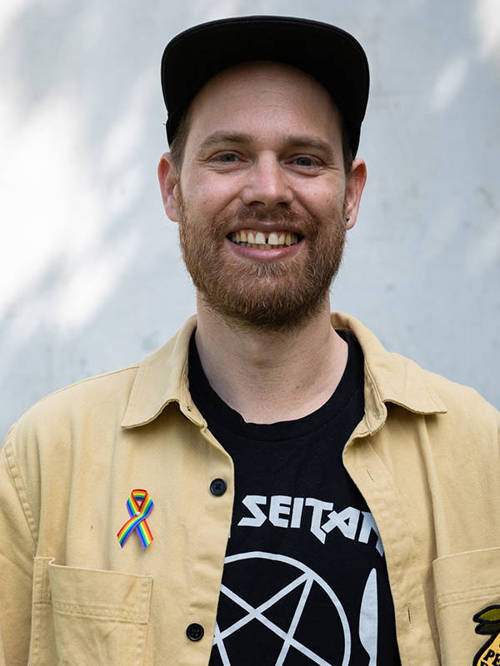 EXPERTS:
Aleksandra Derewienko | Cat&Docs | France
Krishan Arora | SBS | Australia
Beata Calińska | Sundance Institute | USA
Gregor Streiber | Insel Film | Germany
Mette Hoffmann Meyer | The Why | Denmark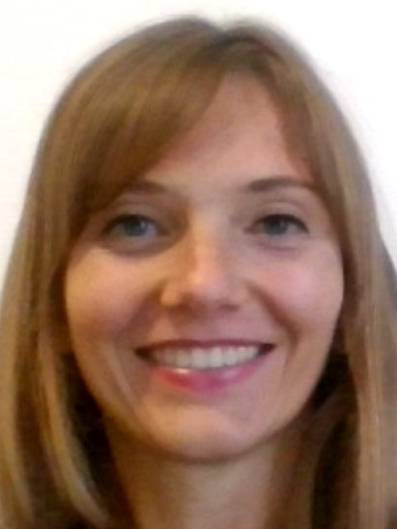 PARTICIPANTS:

Radovan Síbrt | PINK | Czech Republic
PINK is a Prague-based production company, founded in 2009 by Alžběta Karásková and Radovan Síbrt. The main goal of PINK is to seek out new talent and produce creative documentaries and feature films for the international market. In 2018, PINK co-produced the Berlinale-winning feature TOUCH ME NOT as well as the Panorama opening film WHEN THE WAR COMES, which, among other awards, won the Czech Film Critics' Award.
Libuše Rudinská | Rudnicka Film | Czech Republic
Founded in 2008 Rudinska film is managed by its director Libuše Rudinská, who began producing independent documentary films particularly for movie theatres, the international public and television. Since its establishment Rudinska film has produced a ten-part series on ecological alternatives for television, three fifty-minute long documentaries and one documentary feature,
which is currently being distributed in movie theatres in the Czech Republic. Rudinska film´s ambition is to go beyond the Czech borders and cooperate, co-produce as well as distribute documentary features in Europe and the world.

Jakub Pinkava | Punk Film | Czech Republic
Punk Film is full range production company and is trying to make not only commercial projects but also original films with highly artistic potential. The company is specialized in cooperation with Scandinavia and Asia, especially Bollywood. They coproduced Indian blockbuster "Rockstar" in 2011. Music video for legendary Czech band Visaci Zamek was awarded the Best music video of 2006 by Czech Music Academy and documentary "The Landscape of a Life" was awarded the Czech best documentary of 2009. Punk Film is partner of Aura-Pont agency (established by Vaclav Havel). Their best project is Cimrman DVD Edition (Czech famous theatre phenomenon) – 1.6 mil. of sold copies and Karel Zeman DVD and Blu-ray Disc edition. Punk Film is also a partner of Karel Zeman Museum in Prague.
Lorand Balazs Imre | filmDOUGH | Hungary
filmDOUGH is a fresh Berlin-based motion picture brand that is committed to bringing about stories that everybody hoped for but not everybody expected. Founded by several students of film Arche and led by values such as peace, justice, and equality, we seek to explore unchartered territories and new ways of narratives.

Anna Toth | Filmfabriq Ltd. | Hungary
In 2018 the company produced its first feature film and TV movie at the same time: Academy Award winner Kristóf Deák's Captives and a debut feature On the Quiet. Recently Filmfabriq has two co-productions: Tony, Shelley and the Spirit is a Czech Slovak-Hungarian stop-motion animation film and Budapest Diaries is a Polish-Hungarian feature film. It had 3 cinema releases set for 2021: feature documentary Colors of Tobi, feature dramedy Eviction and romantic comedy Christmas Flame.

András Petróczy | DokuArt | Hungary
DokuArt is a documentary production company, founded in 2006. The CEO is Ágnes Sós, a multi award-winning film director / producer and the founding director of Budapest International Documentary Festival. Since its foundation DokuArt produced more than 10 documentaries. "Invisible Strings" (2010), "Stream of Love" (2014) were coproduced with HBO Europe, the associate producer of both films was Dorota Roskowszka (Poland). The documentaries of the company were invited to more than 30 festivals all over the world, and won several prices, among them Krakow FF,
Warsaw FF, Camerimage, Jihlava FF, IDFA, Hot Docs, Thessaloniki FF, Sarajevo FF, Zagrebdox, Triest FF, DokuFest München, Astra FF etc.
Denis Dobrovoda | Arinafilm s.r.o. | Slovakia
Arinafilm s.r.o. is a film production company founded in Slovakia on base of more than ten years of working experiences of its founders in the sphere of film, advertisement, television and organizing of social events from 2004. Generally focusing on developing new talents and projects with international potential. Member of Association of independent producers, Slovakia.
Matej Sotník | Guča Films| Slovakia
Guča Films is an independent production company based in Bratislava. Established in 2013 by Viera Čákanyová, Alexandra Gojdičová, Dorota Zacharová and later joined by Matej Sotník. Films of guča films have been selected or awarded at international film festivals such as Berlinale, Sheffield Doc/Fest, ZagrebDox, Ji.hlava IDFF, DokuFest Kosovo and many others. At the crossroads of various genres, media and themes that resonate today, guča films develop it's projects in international co‑productions.
Andrej Kolencik | Admiral Films | Slovakia
Admiral Films is a film production company based in Slovakia. Founded in 2015 by film director and producer Andrej Kolencik, the company's main aim is to produce feature films, short films, music videos and documentaries. The company range also includes animation, design and illustration. The company's philosophy is to produce films in a sustainable and as environmentally friendly way as possible.
Małgorzata Małysa | Furia Film | Poland
Furia Film is a production company based in Poland. It was founded by Karolina Galuba and
Malgorzata Malysa, experienced film and TV producers and production managers, graduates from
Andrzej Wajda School in Warsaw. At Furia Film we produce films. We focus on emerging talents and
subjects suitable for international coproductions. We also produce commercials and provide
production service for external partners.

Joanna Tatko | Short Docs Media | Poland
Short Docs Media is a boutique Polish production company lead by director, DOP and producer Piotr
Małecki. We specialize in documentary films in which a strong personal story line is essential. First
projects, made between 2010 and 2013, were multimedia shorts. Today we make various length
documentaries appreciated at the International festivals (DOK Leipzig, Krakow FF), in television, VOD,
educational institutions and in‑flight entertainment.

Mateusz Wajda | MX35 | Poland
MX35 is a Warsaw based company established in 2011 just as a camera rental and transformed into a
documentary production and coproduction house. The largest partner of documentary cinema in
Poland. MX35 specializes in creative documentaries that tell local stories with a universal message.

Gennady Kofman | MaGiKa Film | Ukraine
MaGiKa Film was founded in 1992. It is one of the first independent production companies in Ukraine
based in Kharkiv and Kyiv. Main fields of activities are: production of documentary and animation
films, documentary film promotion, education. Produced more than 50 shorts, Animation films and
documentaries, and about 13 600 hours of TV programs for broadcast. Films was screened by more
than 70 TV broadcast channels, selected for competition and non‑competition programs about of
150 film festivals.
Iryna Kyporenko | Mons Production | Ukraine
Mons Production is a full‑service film, video, and advertising service based in Kyiv, Ukraine.

EXPERTS:

Aleksandra Derewienko | Cat&Docs | France
CAT&Docs is a Paris based sales agent company specialized in promoting and distributing
internationally documentaries from all over the world, looking for original documentaries, always
associated with a high standard of content and form. CAT&Docs represents titles like Citzenfour, 5
Broken Cameras, Sonita or Communion, latest acquisitions include, The Happy Worker, Children of
the Mist, The Empire of Silence, The Earth is Blue as an Orange to mention a few. CAT&Docs is run by
Catherine Le Clef.

Krishan Arora | SBS | Australia
SBS is a public broadcaster: platforms are main channel SBS, SBS VICELAND, SBS World Movies, SBS
Food, NITV, and Worldwatch. Alongside programmes commissioned from Australian producers, we
acquire extensively from the international market. In Factual: documentary & factual singles/series
for SBS on ancient & 20th century history, travel/history, medicine/health, and topical subjects with
an international outlook. SBS Viceland carries provocative topical documentaries, fact ent, and VICE
content.

Beata Calińska | Sundance Institute | USA
The Sundance Institute is a nonprofit organization dedicated to the discovery and development of
independent artists and audiences. Through its programs, the Institute seeks to discover, support,
and inspire independent film and media artists from the United States and around the world, and to
introduce audiences to their new work.

Gregor Streiber | InselFilm | Germany
inselfilm produktion is a Berlin based German production company founded in 2001. Our focus lies
on the development and production of creative documentary formats and international co-
productions for theatrical release, broadcasters and online streaming platforms. Our award-winning
documentaries have screened at major film festivals across the world such as Semaine de la Critique
du Festival de Cannes, Locarno International Film Festival, Visions du Réel, DOK Leipzig Film Festival.
They have been released in German and European theatres, and broadcast on such networks as ARD,
ZDF, arte, BBC, NHK and HBO to cite a few.

Mette Hoffmann Meyer | The Why | Denmark
The WHY Foundation is a non-profit media organization that supports sustainable development by
securing free access to reliable information for millions of people around the world. We produce and
distribute documentaries & multimedia content about human rights, democracy, justice and
equality. The Why exists to engage people to defend human rights through the power of storytelling.
The Why provides free access to the most powerful, high-quality documentaries on human rights,
including to people with limited access to information.