4.06, 10.00 – 11.00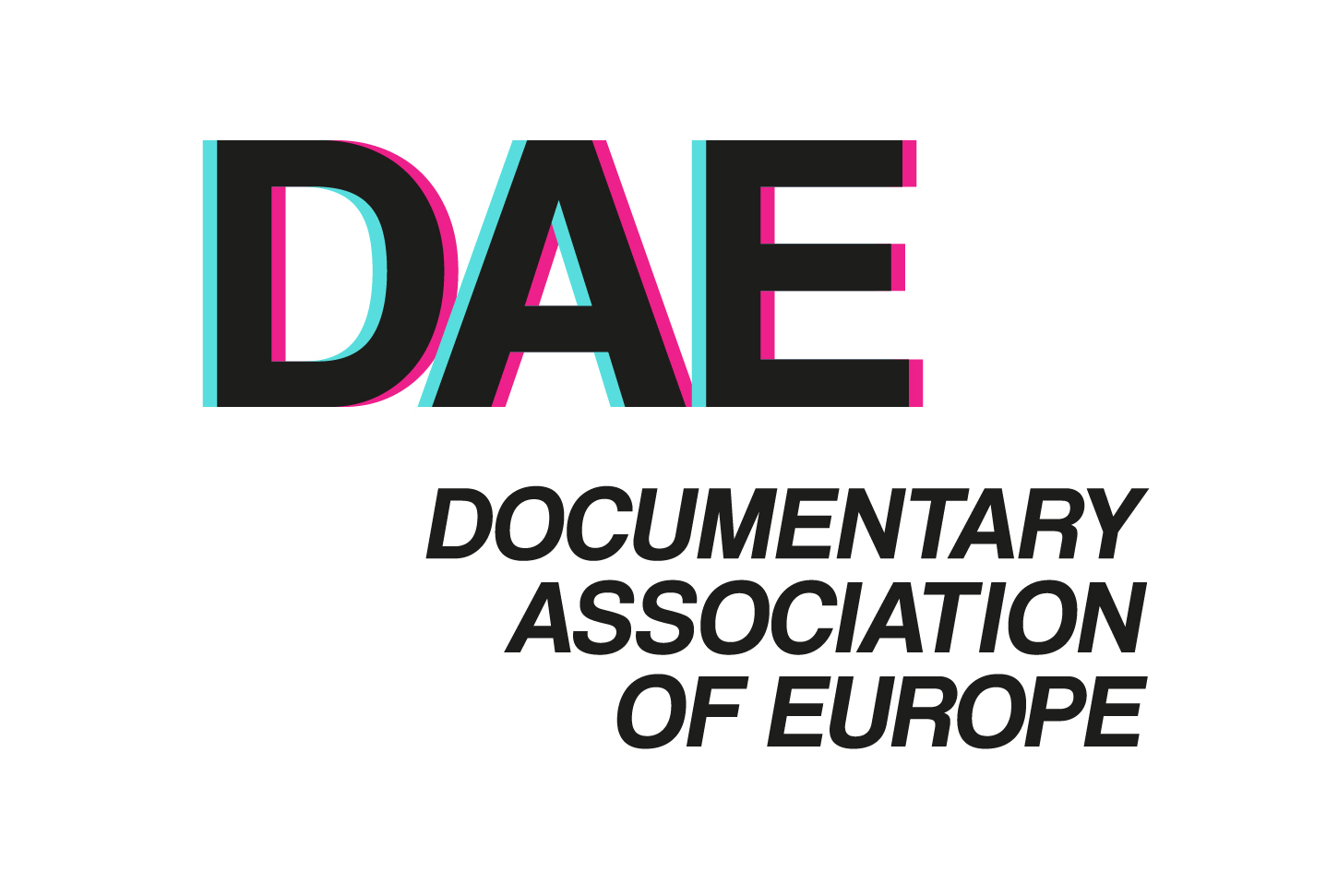 Prezentacja działalności DAE – Documentary Association of Europe – nowej organizacji zrzeszającej przedstawicieli branży dokumentalnej z Europy.
DAE – Documentary Association of Europe zostało powołane do życia w 2020 roku podczas  EFM Doc Salon na Berlinale jako nowa i nowatorska organizacja zrzeszająca profesjonalistów zajmujących się filmem dokumentalnym w Europie. Stowarzyszenie działa w trzech głównych obszarach: stworzeniu silnej sieci aktywnych profesjonalistów, którzy współpracują i dzielą się doświadczeniem z innymi; tworzeniem baz i zbieraniem informacji przydatnych dla wszystkich członków; promowaniem i lobbowaniem  na rynku międzynarodowym i europejskim  jak najlepszych warunków dla dokumentalistów w zakresie edukacji, finansowania i dystrybucji.
Prezentację poprowadzą członkinie Rady i Zarządu DAE – Joanna Solecka (Polska) i Julianna Ugrin (Węgry) 
Po części prezentacyjnej odbędzie się Q&A.
SPOTKANIE ODBĘDZIE SIĘ NA ZOOMIE – dostęp tutaj: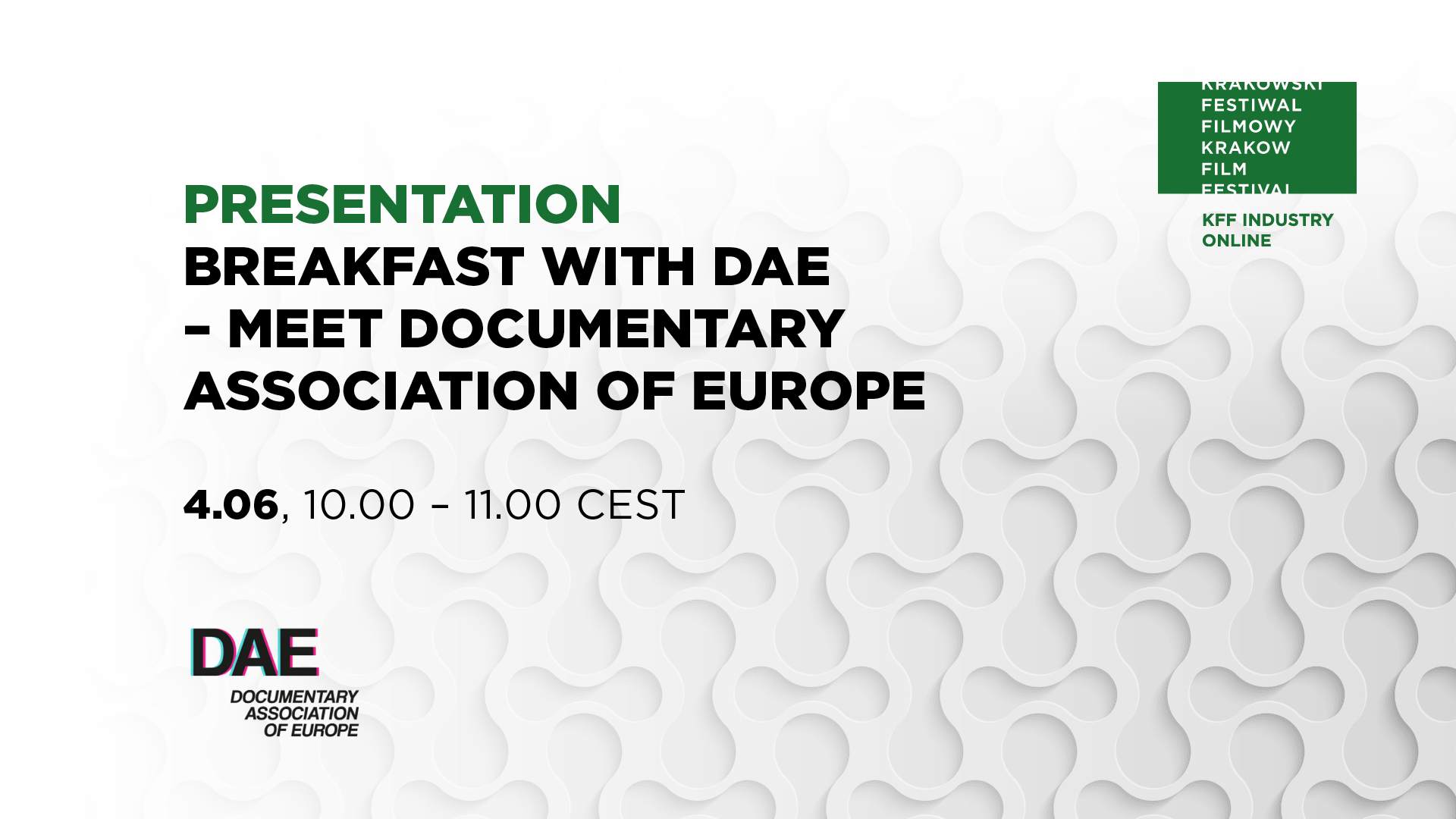 Joanna Solecka – Film Marketing, Social Media & Audience Design strategist with extensive experience of working for film producers and cultural institutions. Lecturer, mentor and speaker at the international training workshops for fiction and documentary filmmakers such as CIRCLE – Women Doc Accelerator, Impakt, Torino Film Lab, Moving Docs, DOC.Incubator. Member of the Advisory Board of DAE – Documentary Association of Europe.
Between 2004 – 2015 Joanna worked as Head of PR, Festivals and Sales at Wajda Studio & School, Warsaw, Poland.
Since 2015 Joanna has joined Alphapanda, a European film marketing agency based in Berlin, Geneva and Warsaw, founded in 2011. Alphapanda specializes in the development of marketing strategies and the implementation of social media campaigns for the film industry. Alphapanda's clients list includes the European Film Awards, Warner Bros, Under the Milky Way as well as many European sales agents, distributors, VOD platforms and production companies.
As a mother of three daughters, Joanna especially enjoys working on young audience and women empowering stories. Among recent titles Joanna handled campaigns for are films like: THE SCARS OF ALI BOULALA (Tribeca '21), STOP-ZEMLIA (Berlinale '21), NINJABABY (Berlinale & SXSW '21), THE WALL OF SHADOWS (Hot Docs '20), BEWARE OF CHILDREN (Venice '19), ANOTHER DAY OF LIFE (Cannes '18).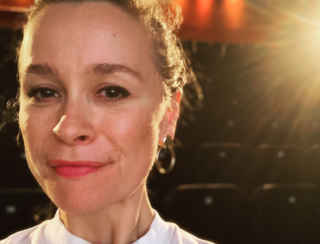 Julianna Ugrin – The EFA nominated producer is the founder and owner of Éclipse Film, an independent film production company sinceShe develops and produces films on an international level for more than ten years. Films produced by her, like A Woman Captured, Easy Lessons, or The Next Guardian were screened, nominated, and awarded at festivals like EFA, Sundance, IDFA, Locarno, DOK Leipzig, Hot Docs, Sheffield, or Sarajevo IFF. Since 2013 she teaches at the University of Theatre and Film Arts in Documentary MA studies and is a doctoral student there. In 2019 she was selected to Producers on the Move in Cannes. She is a EURODOC and an EAVE graduate. She is an organizer of DunaDOCK Master Class & Pitching series, funding member of the Documentary Association of Europe (DAE), of the Hungarian Documentary Association (MADOKE), member of the Hungarian and of the European Film Academy.