The International DocFilmMusic Competition at the Krakow Film Festival
The enigmatic story of a flamenco star, cinematic tales about American jazz, soul, and rock 'n' roll icons, portraits of a world-famous Australian conductor and a charismatic Estonian saxophonist, films exploring the roots of klezmer music in Moldova and traditional funeral songs in Poland, as well as an autobiography of Urszula Dudziak. A melting pot of rhythms and sounds during the international music documentary competition at the 63rd Krakow Film Festival.
Music accompanies us from the day we are born until the day we die. Lullabies put infants to sleep, and songs bid farewell to those who have passed away. Music soothes and captivates, has therapeutic and energising effects; we sing by the Christmas tree, during street protests, and at wartime. We listen to music in clubs, philharmonics, and stadiums. Music lifts the spirit and gives hope. It's no wonder it has always occupied an important place in our festival programme, emphasises Krzysztof Gierat, director of the Krakow Film Festival.
Pioneers of the American scene
Three documentary films about great figures in American music set against the social and cultural changes of the 20th century. Lee Fields is a true legend of soul music who has inspired contemporary rappers like Travis Scott and A$ap Rocky. Having debuted over 50 years ago, he still has more to say. Lee Fields: Faithful Man, dir. Jessamyn Ansary and Joyce Mishaan.
Little Richard is a rock 'n' roll icon, a precursor to glam rock, a colourful queer figure on the American scene, as well as a spiritual preacher who captivated crowds on stage and in church halls. His vibrant image and stage presence enthralled artists such as Mick Jagger, Paul McCartney, and John Waters. (Little Richard: I Am Everything, dir. by Lisa Cortés).
Ellis Marsalis is a legendary New Orleans musician who leads the brilliant clan considered the "first family of jazz". His sons Branford, Wynton, Delfeayo, and Jason successfully continue the family's musical tradition, and are also well-known in Poland (Ellis, dir. Sascha Just).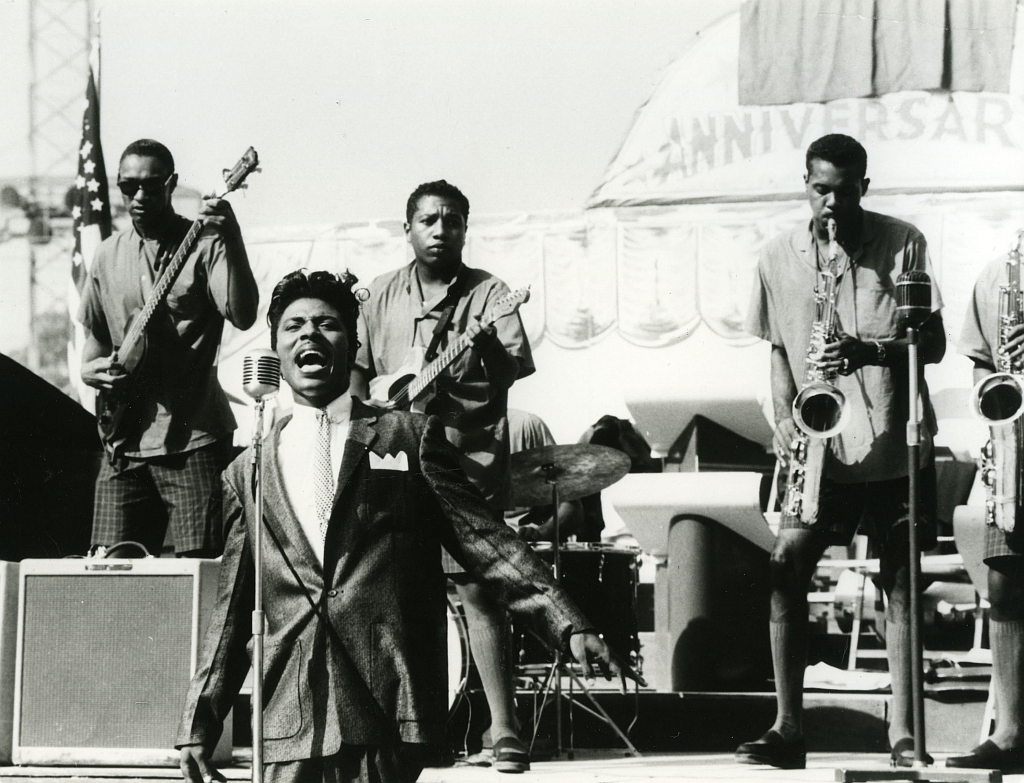 Great Women of Music
Directed by Agnieszka Iwańska, Ula, is one of two Polish films in the competition. It captures the fascinating and tumultuous story of Urszula Dudziak, narrated off-camera by the artist herself – who's a great storyteller too as it turns out. Listening to her scat singing, we get to know her as a woman, immigrant, and above all, an extraordinary artist who collaborated with the greatest jazz personalities.
Maria Faust, on the other hand, is an excellent jazz musician from Estonia. She is a saxophone virtuoso who improvises on stage and in life with equal bravado. As she lets the camera get as close to her as possible, we can see an intimate portrait of this expressive and independent woman. (Machina Faust, dir. Kaupo Kruusiauk).
Reading the Score (dir. Janine Hosking) is an engaging and vivid documentary about Simone Young – the first woman to achieve tremendous success in one of the most conservative and male-dominated worlds, conducting orchestras at some of the world's most famous opera houses. The documentary was produced by Cate Blanchett, who played the conductor in Tár.
Paloma Zapata's film La Singla is particularly noteworthy. As a teenager, the titular heroine became a great discovery in the world of flamenco dancing. Not only because the Roma girl from the outskirts of Barcelona was deaf. She became a star of European stages due to her exceptionally passionate expression and then disappeared for fifty years.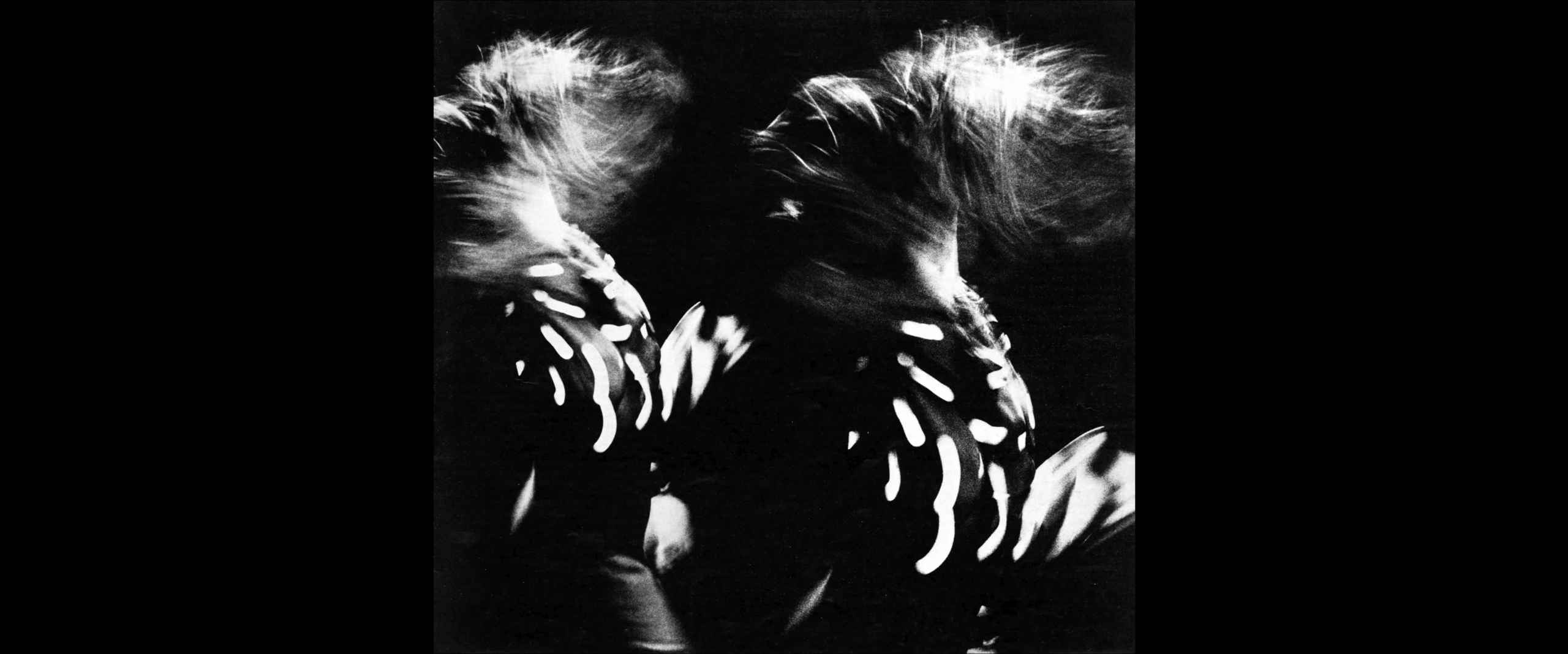 Following the Sounds
True klezmer musicians are no more. A young Argentine filmmaker of Jewish descent sets out to prove otherwise and takes his camera to Moldova, his grandmother's homeland. A musical-documentary road movie intertwines with a love story involving a clarinetist (and the film's co-director), at times turning into a self-referential joke or an essay on the vanishing Yiddish culture. Wandering through the Carpathian borderlands, the creators of the Berlin-awarded film The Klezmer Project– Leandro Koch and Paloma Schachmann – discover that although klezmer musicians are long gone, they left numerous traces in the local music.
The title of the film Goodbye My Wonderful World (dir. Joo Joostberens) refers to a traditional Polish funeral song, which, in a new arrangement, found its way onto the album Rzeczy ostatnie recorded by the band Polskie Znaki. The project aimed to remind people of the folk music that, for centuries, has familiarised the subject of death, which is now considered taboo in contemporary culture. The story behind the album's creation becomes a poem about transience and experiencing loss. The protagonists are those who help others in their departure and mourning, accompanied by elder village singers, professional musicians, and pop stars. Life wrote a surprising epilogue to this story.g.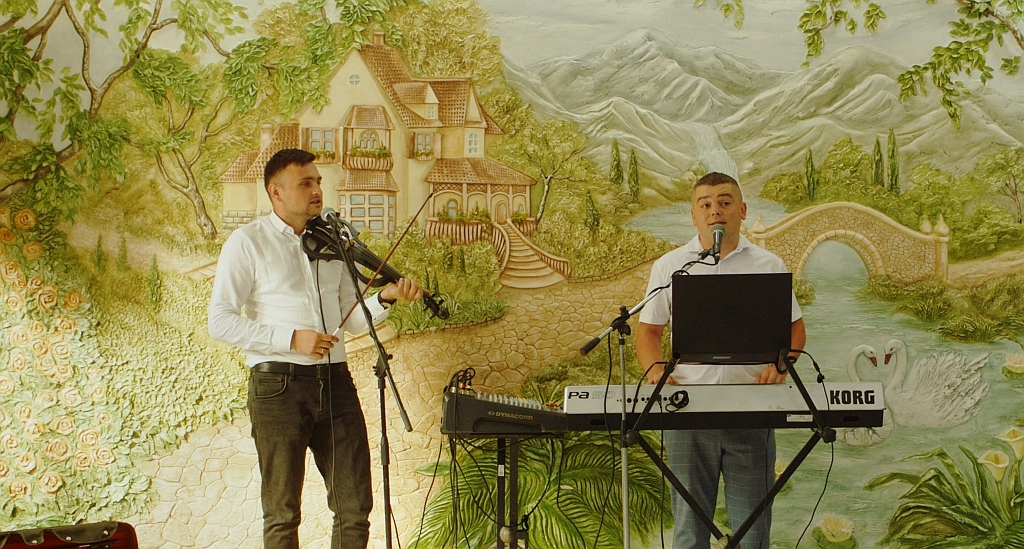 DocFilmMusic – the Festival's youngest competition
As usual, only a single award will be given in the competition – the Golden Heynal. The winner will be chosen by an international jury consisting of representatives from the film and music industries.
Films that have qualified for the competition:
Knowing the Score, dir. Janine Hosking, Australia | 90' | D
Ellis, dir. Sascha Just, USA | 96' | D
La Singla, dir. Paloma Zapata, Spain | 90' | D
Lee Fields: Faithful Man, dir. Jessamyn Ansary, Joyce Mishaan, USA | 83' | D
Little Richard: I Am Everything, dir. Lisa Cortés, USA | 98' | D
Machina Faust, dir. Kaupo Kruusiauk, Estonia | 78' | D
The Klezmer Project, dir. Leandro Koch, Paloma Schachmann, Austria, Argentina | 115' | D
Hung Up On a Dream: The Zombies Documentary, dir. Robert Schwartzman, USA | 109′ | D
Ula, dir. Agnieszka Iwańska, Poland | 72' | D
Goodbye My Wonderful World, dir. Joo Joostberens, Poland | 54' | D
Krakow Film Festival is on the exclusive list of qualifying events for the Oscars in the categories of short film (live action, animated, documentary) and documentary feature, as well a recommending event for the European Film Awards in the same categories.
Kraków Film Festival is organised with the financial support of the European Union as part of the "Creative Europe" program, the City of Kraków, the Polish Film Institute, the Ministry of Culture and National Heritage, and the Lesser Poland Province. The co-organiser is the Polish Filmmakers Association, and the main organiser is the Krakow Film Foundation.
The 63rd Krakow Film Festival will be held in cinemas from 28 May to 4 June and across Poland at the KFF VOD online streaming platform between 2 and 18 June.