Musicotherapy
Extraordinary biographies of musicians in the DocFilmMusic competition at the 60th Krakow Film Festival
A talented musician with a jail sentence, a bard from a German mine, an eccentric artist from Israel – those are just a few heroes of this year's music documentary competition DocFilmMusic which focuses on artists from various places in the world, often very far away.
Music calms the soul. What else do we need in bad times? Music has charms to soothe the savage breast. Isn't that the medicine we're missing the most? Music makes miracles. May it bring us faith that tomorrow will be better. Through the rises and falls of the heroes of the music competition we can spot our own dramas and struggles with the fate which today is severely trying us – Krzysztof Gierat sums up this year's competition.
"The Changin' Times of Ike White" takes us to a Californian prison where the musician – sentenced for manslaughter – recorded his first album which in the '70s was supposed to pave the way for his freedom and music career. However, after getting out of prison, events took a strange turn – Ike White disappeared. Thirty years later film director Daniel Vernon follows his story to find out what made the musician choose to do so and what has he been doing for all these years.
In another part of the world – Israel – a mysterious musician nicknamed Charlie Megira is taking the rock music scene by storm. In the film "Tomorrow's Gone" we meet Boaz Goldberg, a journalist and friend of the artist, who 20 years ago started documenting Megira's fascinating life: the ever changing stage persona, his attempts to have a break through in America, all the demons that kept tormenting him and how he tried to fight them with music.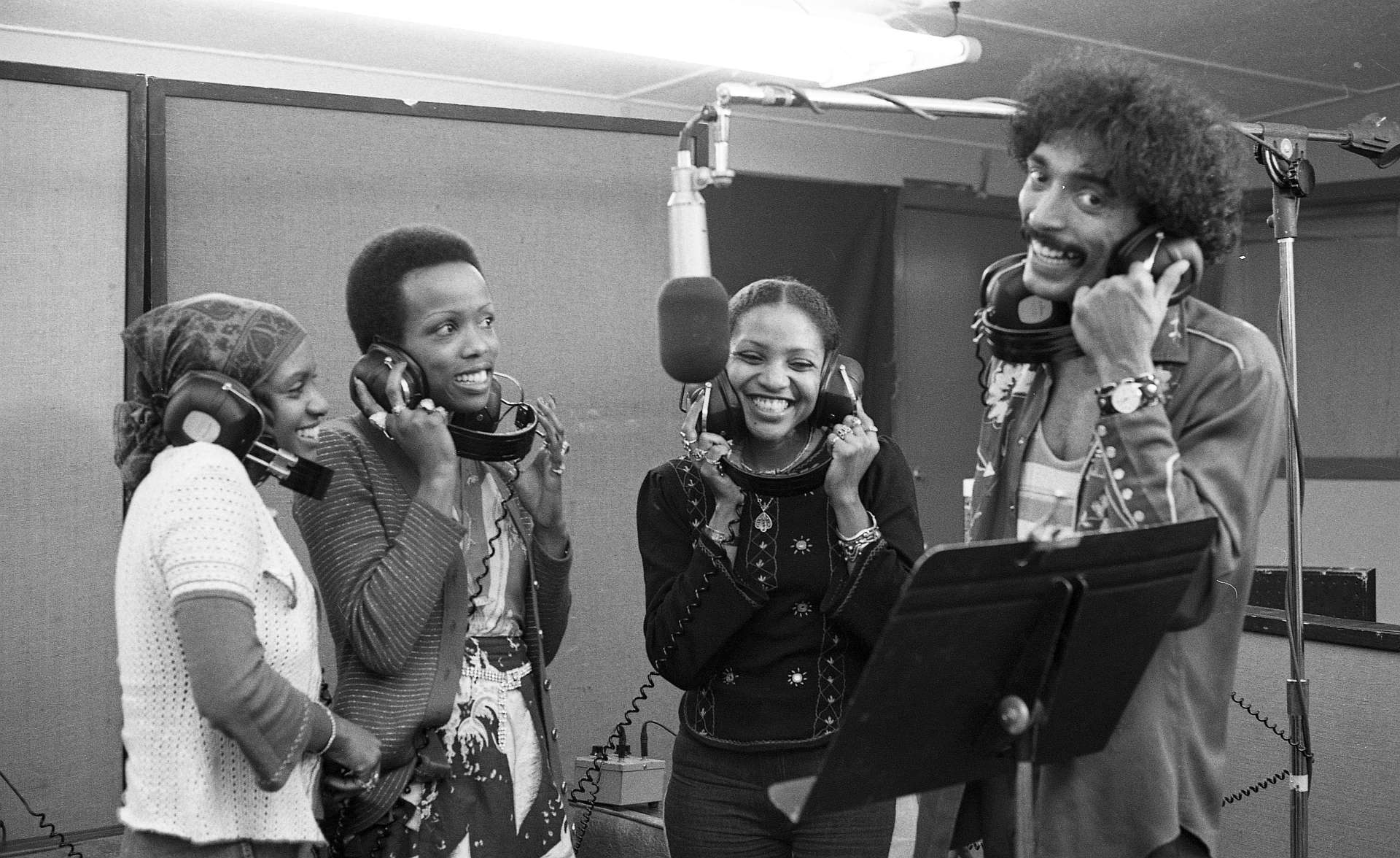 "Coal-Country Song. Gundermann" takes us on a journey under the ground to a mine in East Germany where our another hero used to work. During a day Gerhard "Gundi" Gundermann was a digger operator in a lignite coal mine, whereas after work he was turning into a singer-songwriter. He wrote both melancholic ballads and rock songs. Gundermann was a rebel and a nonconformist but also an informant for the Stasi. Grit Lemke's documentary justly presents all her personas digging up unknown archives and conversations.    
In South Korea we find Seong-ho, an incredibly talented musician with autism. Documentary "Nocturne" follows him during rehearsals and concerts while focusing on his relationship with his family. His mother devoted her life to support his professional music career. It is also a story of his younger brother, another musician, who feels left out.
"Pearl of the Desert" is a story of a unique talent. Moti Kahn, a twelve-year-old Indian boy, specialises in traditional songs of the Manganiyar community, passed down for years from generation to generation. However, the boy doesn't want to simply sing in a desert – he dreams to perform on an international stage. His quest to gain a wider audience begins.
"Saul & Ruby's Holocaust Survivor Band" is a touching story about Holocaust survivors and musicians with an insatiable lust for life. Saul is 94 and Ruby is 90. Together they formed "The Holocaust Survivor Band", the first of its kind. They dream to one day perform their music in Poland
Documentary "Once Were Brothers: Robbie Robertson and the Band" explores the phenomenon of a Canadian musician Robbie Robertson and his band The Band that performed with various musicians including Bob Dylan. The film consists of unique recordings and archives as well as interviews with artists like Bruce Springsteen, Eric Clapton, Van Morrison, Peter Gabriel and Martin Scorsese.
Film "Africa Mia" is devoted to a unique music genre that was born in the '60s when 10 musicians from Mali were sent to Cuba to study music and strengthen socialistic bonds. That's how an unprecedented African-Cuban band Las Maravillas de Mali came to life.
At the same time "White Riot" investigates how punk influenced the politics of Great Britain in the '70s. The Rock Against Racism movement, initiated in 1976, brought together influential musicians and activists in order to unite people against fascism.
The list of films selected to the DocFilmMusic competition:
"Africa Mia", dir. Richard Minier, Edouard Salier, 81', France
"The Changin' Times of Ike White", dir. Daniel Vernon, 77', United Kingdom
"Once Were Brothers", dir. Daniel Roher, 102', Canada
"Tomorrow's Gone", dir.. Boaz Goldberg, 70', Israel
"Nocturne", dir. Gwanjo Jeong, 97', South Korea
"Pearl of the Desert", dir. Pushpendra Singh, 82', India, South Korea
"Saul & Ruby's Holocaust Survivor Band", dir. Tod Lending, 80', USA
"Coal-Country Song. Gundermann", dir. Grit Lemke, 98', Germany
"White Riot", dir. Rubika Shah, 81', United Kingdom