Each year Krakow Film Festival prepares a special section presenting the latest documentary, short and animated films from a chosen country. This year Festival's special guest will be Estonian cinema. Film industry representatives from Estonia and Poland will meet at the joint conference as well as many other special events.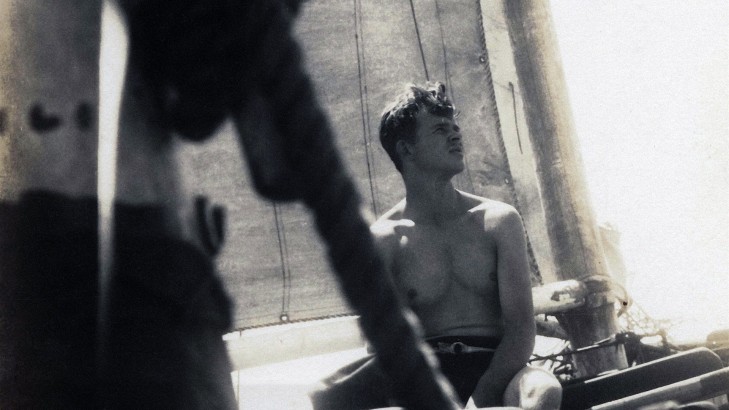 In the main programme of the Focus on Estonia section we will see 6 feature documentaries portraying mostly Estonian characters and presenting, unfamiliar to most, fates of the country and its inhabitants. While looking at the film stories it is worth mentioning that Estonia is celebrating this year 100 years of independence.  
The Estonian programme will open with a Polish premiere of the film "Rodeo. Taming a Wild Country" (dir. Raimo Jõerand, Kiur Aarma) attended by the filmmakers themselves, on May 28th, 2018 in Kijów.Centrum Cinema. It is a fascinating story of the first free election since the World War II and Estonian journey towards capitalism and out of the Soviet past. The film, resembling a thriller, shows the complicated fates of young idealists who unexpectedly became the leaders of the Baltic state and employed the least predictable methods to control the republic plunged in chaos.
Only 20 years before, in Estonia and other countries behind the iron curtain, the movement, aimed against the soviet reality, led by colourful artists, musicians, weirdoes, tramps and other long-haired outcasts, began to bloom. These are the heroes of the documentary "Soviet Hippies" (dir. Terje Toomistu), who, after many years have passed, set out on a journey through space and time, talking about their road towards freedom and love.
Another film about a fascinating journey is "Ahto. Chasing a Dream" (dir. Jaanis Valk), filled with reach archival materials. Its protagonist, Ahto Valter, is a visionary craving to fulfil his biggest dream – travel around the world in a boat. As a teenager he already sailed from his home in Estonia to New York, and eventually in 1938 he sets out on a journey of a lifetime. In this year-and-a-half-long adventurous expedition he is accompanied by over a dozen fascinating people including his wife and few-months-old son. The film will have its international premiere in Krakow. 
The protagonist of "Tashi Delek", 18-years-old Buddhist monk, also sets out on an adventure of a lifetime. During his journey home through Himalayas he tries to make a decision if he should stay in the monastery and lead safe yet full of discipline life, or succumb to the enticing yet unpredictable temptations of the outside world. The long expedition through the rocky lands helps him find the answer to the question who he would like to be in the end. The film directed by Peeter Rebane was presented in the international documentary film competition in Krakow in 2016.
"Paradise Behind the Fence" (dir. Aljona Suržikova, Julia Ishakova) goes back to the end of the 19th century to tell the story of several dozen Estonian families who left there homes in search for a better life and reached a paradise in a beautiful mountain valley by the Black Sea. The peaceful life of this small community living on a fertile ground and surrounded by blossoming trees changes drastically when Sochi is selected to hold the Olympic Games. The hills covered with concrete have irreversibly changed much more than just the landscape.
Ksenia Okhapina's documentary "Come Back Free" adopts observational style to register everyday life in a small village in Chechnya. Muslims rituals, children playgrounds and traditional wedding are contrasted with pictures of a local graveyard, which as well as the Chechen greeting "Come back free", bring back war-induced sadness and longing for freedom.
One of this year's Festival highlights will be an original programme of Estonian animation prepared by its master, the 2015 winner of the Dragon of Dragons award, Priit Pärn, who will come to Krakow to present the programme in person.
Estonian films will also be shown during the Student Film Night and as a part of a special section for children and teenagers – Kids&Youth.
The partners of the Focus on Estonia programme are Estonian Film Institute and Estonian Embassy in Warsaw.
The 58th Krakow Film Festival takes place May 27th – June 3rd, 2018.