In 2022, both Lithuania and the world are celebrating the life and work of Jonas Mekas, one of the most prominent representatives of 20th and 21st century culture, widely considered "the godfather of avant-garde cinema". This year's Krakow Film Festival features a screening of the film Outtakes From the Life of a Happy Man and a KFF Talks discussion: On Happiness.
Jonas Mekas, called by Czesław Miłosz "a poet of things recorded on tape"
All his life Mekas emphasised and cultivated his Lithuanian roots. Having fled his occupied homeland in 1944 after spending 5 years in a forced labour camp, he arrived in New York – as he put it – "at the right moment", just like thousands of other Europeans fleeing totalitarianism. One might say that Mekas left his native Šeimyniškiai in the north of Lithuania to immerse himself in the life of another village – the one in lower Manhattan – and to help shape American global culture with his ground-breaking publications in the Village Voice.
His name is most often recognised in the United States, but thanks to the wide-ranging celebrations of the centenary of his birth, other countries now also have the opportunity to learn more about his work. The influence that Mekas's worldview and personality – shaped in part by his unique personal experiences – have had on many world-renowned artists still awaits in-depth reflection and recognition.
One can talk about Jonas Mekas for hours; his artistic biography is extremely rich. Literary scholar, poet, film activist, critic, and filmmaker – he was exceptionally active in each of these fields. He is internationally recognised as the most important voice of American underground cinema. Mekas, on the other hand, counted himself among poetic filmmakers focused on describing everyday reality. As a director, he has made feature films, documentaries, and film diaries. He touched upon the themes of his own life, memory, recording events, people, and places, passing, admiration for the world, but also questions about where I am and who I am – says Aušrinė Žilinskienė, director of the Lithuanian Culture Institute.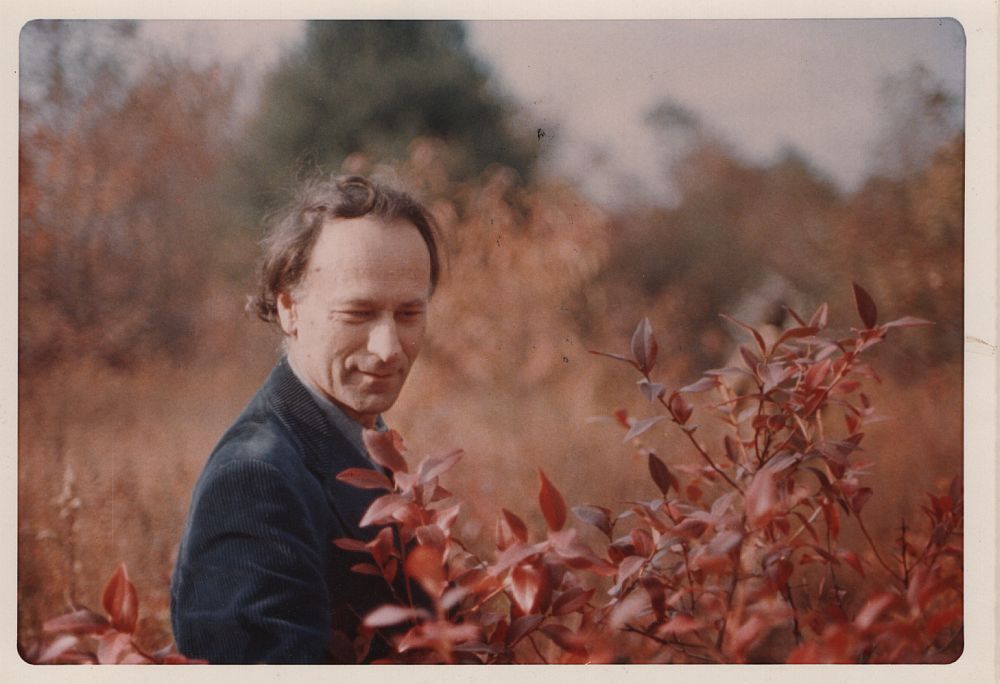 Jonas Mekas was also a curator and populariser of independent cinema. In 1962, he and his brother founded the Film-Makers' Cooperative, a cooperative of filmmakers that two years later grew into the famous Anthology Film Archives. Currently, it is one of the largest repositories of avant-garde film in the world. For decades, Mekas collaborated with many cultural figures: representatives of the Fluxus movement (founded by his compatriot George Maciunas), Andy Warhol, Salvador Dalí, John Lennon, Yoko Ono, Allen Ginsburg, and many others.
The program celebrating Mekas' birthday Jonas Mekas 100! organised by the Lithuanian Culture Institute includes more than 50 events in an ever-growing number of countries, including: Belgium, Denmark, Finland, France, Germany, Greece, Israel, Italy, Lithuania, Norway, Russia, South Korea, Sweden, Taiwan, Ukraine, the United Kingdom, the United States, as well as Poland. Full program: www.jonasmekas100.com/
Jonas Mekas wJonas Mekas in the program of the Krakow Film Festival
As part of one of the special segments of the festival, the MASTERS section, Jonas Mekas' film Outtakes From the Life of a Happy Man will be screened and followed by a KFF Talks discussion where Marcin Borchardt and Professor Bogdan de Barbaro will be talking about happiness.
"Reality makes no sense. Everything just happens, it just exists and I exist too, but me and reality are two completely different things" – Jonas Mekas wrote in a diary. 
Outtakes From the Life of a Happy Man is an autobiographical film – a kaleidoscope. Created from discarded shots collected over forty years – "fragments of memories, from what I wanted to see, without what I did not want to see". A carnival of images he wanted to share with us. Subtle, simple, and beautiful. Chaotic and disjointed, like the spasms of memories. Today we all collect images and emotions. We create private reservoirs of happy moments, in memory, or on the phone.
Mekas' experimental film will serve as a pretext to meet and talk about happiness. But what is happiness? Do we have to be happy? How can you be happy if you're unhappy? What to do with all this happiness in the face of the immensity of human tragedy?
Screening of the film Outtakes From the Life of a Happy Man and KFF Talks: About Happiness; 1 June, 17:30, MOS – Małopolska Garden of Arts, free admission
The event is part of the celebration of the 100th anniversary of Jonas Mekas' birth and is partnered by the Lithuanian Culture Institute. A retrospective of the artist's films will also be held during this year's New Horizons International Film Festival.