Forty of the latest Polish documentary and short films, including 35 world premieres, debuting and recognised filmmakers, school productions, independent films, and those made in professional studios, with a variety of themes, forms, and perspectives. We have learned all the films qualified for the prestigious National Competition of this year's edition of the Krakow Film Festival, where the stakes include a number of Golden Hobby-Horse awards and a springboard to an international career.
The competing films are set thousands of kilometres apart. The most remote from our country include the war-torn Syria, the mountains of Oregon, and New York's music clubs, and the closest to us are the districts of Kraków's Nowa Huta district. The filmmakers will go back in their stories to the times of the Polish People's Republic and even World War II, using animation and archival materials as well as the accounts of witnesses, summarises Krzysztof Gierat, the director of the Krakow Film Festival.
As many as 4 Golden Hobby-Horses in the National Competition
In response to the needs of filmmakers, the National Competition will be divided into two separate segments for the first time in history: documentary and short film. Four Golden Hobby-Horse awards will be granted, all equal in their importance. This way, creators of various film formats will have a chance for the highest honours. The Golden Hobby-Horse will be awarded to the best mid or feature-length documentary film, and among short films: to the best animated film, the best fiction film, and the best documentary.
Although the Krakow Film Festival is the oldest festival in the country and one of the oldest in the world, we aren't afraid of changes and dynamically respond to feedback from viewers and filmmakers. Personally, I am glad that we will be able to honour Polish filmmakers to an even greater extent at the upcoming edition! explains Barbara Orlicz-Szczypuła, Head of Programme Department.
Polish films in international competitions
A total of 9 Polish films are also going to be presented in international competitions. Two feature-length documentary films: Unpaved by Mikael Lypinski about a small community of nomads, anti-system activists, escapees, and exiles living among the mountains and forests of Oregon, and Aniela Gabryel's Radical Move about the extremely controversial creative method and work at the Workcenter founded by the legendary Jerzy Grotowski.
Two Polish films will also compete with the best music documentaries. Ula by Agnieszka Iwańska is a story about the extraordinary life of the world-renowned jazz vocalist icon – Urszula Dudziak. The protagonist herself tells the story of her path to happiness and fame with the help of extensive family archives. The second film is a story of delving into Polish funeral traditions and searching for the distinctive sounds of mourning songs. Goodbye My Wonderful World (dir. Joo Joostberens) is also a magnificent testimony to the creative process, which resulted in the creation of the album Ostatnie rzeczy ("Last Things") by the band Polskie znaki.
We're going to see 5 Polish productions in the International Short Film Competition. Among them, the short documentary Old Summer by Maria Wider and the feature My Old Gals by Natasza Parzymies, with outstanding performances by Dorota Pomykała and Dorota Stalińska, about how it's never too late for love. The second Polish fiction film in the international competition, Michał Toczek's Be Somebody, argues that fame and money do not bring happiness. Animated films in the international competition will be represented by the shocking situation on the Polish-Belarusian border in There Are People in the Forest by Szymon Ruczyński and Zima by Tomek Popakul and Kasumi Ozeki – a psychedelic journey to a small fishing village that condenses the behaviours, customs, and vices of the Polish countryside.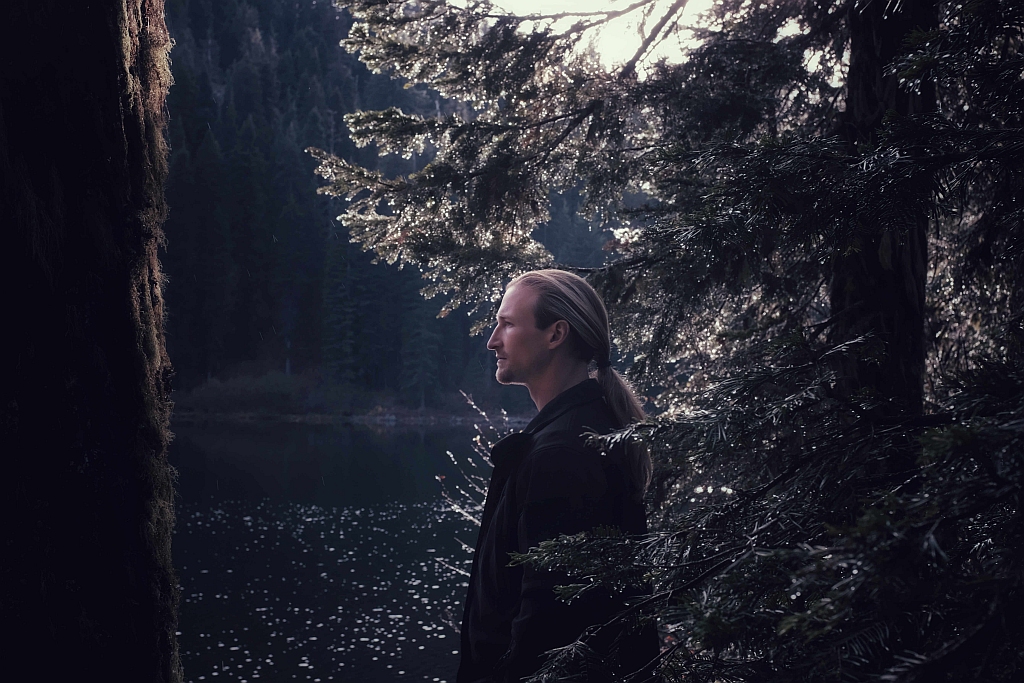 Ukraine in Polish film
Unsurprisingly, Ukrainian themes will be strong in this year's festival program. This is also the case in the National Competition, which is going to feature 3 productions telling stories about the situation beyond our eastern border. Ballad of Kychiev by Piotr Kamiński is a gripping, naturalistic narrative film about a mother's attempt to escape with her daughter from the areas occupied by Russians. The documentary Iriy by Jakub Stoszka and Magdalena Mistygacz shows the life of the liberated village of Szestowice and how difficult it is to function when danger lurks around every corner. In his film Grandpa's Orchard, Karol Starnawski touches on a taboo subject for subsequent generations of Poles and Ukrainians. Karolina's family only talked about the Volhynian massacre, in which her relatives were killed, behind closed doors. To learn the truth about her ancestors, she sets out for Volhynia herself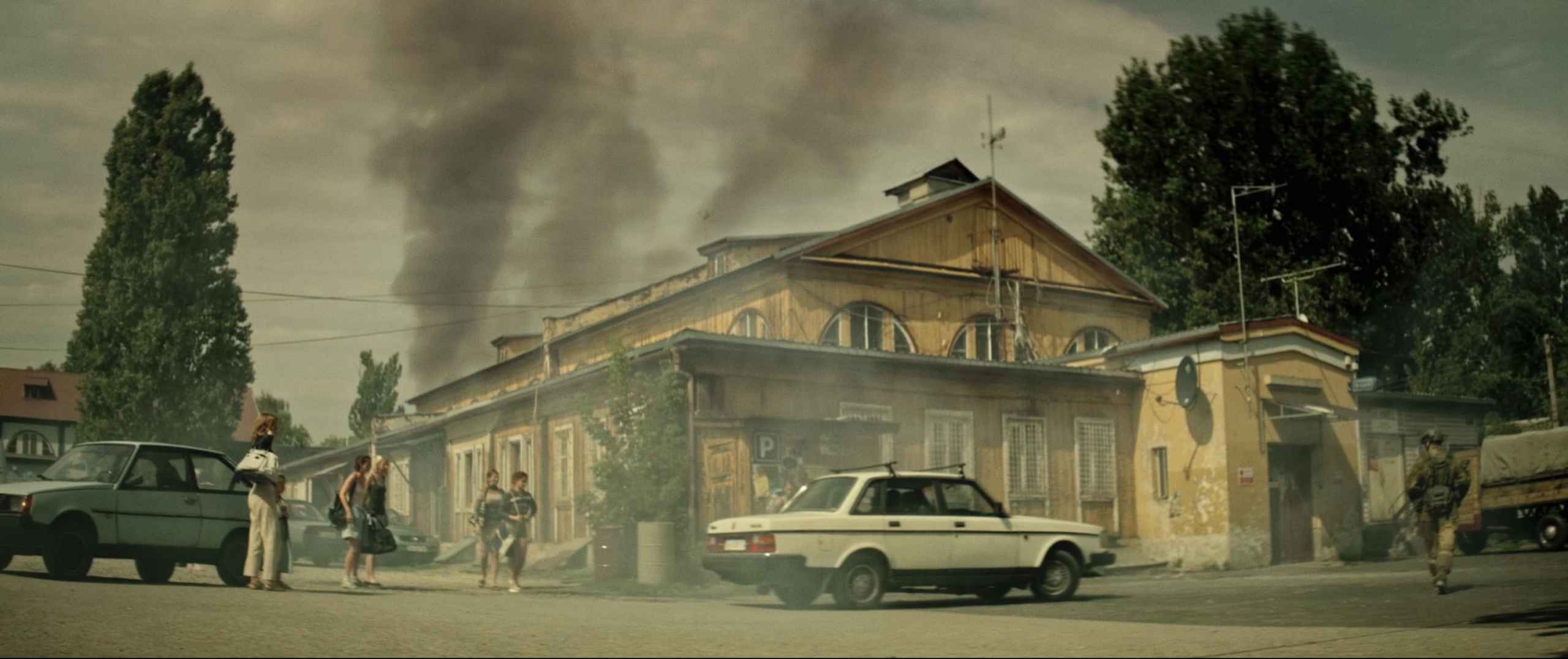 The female body
The Polish competition is also going to feature important voices on women's rights, the female body, and sisterhood. It's Only/Not Only A Body… Or A Short Film About Freedom by Michał Hytros is the story of Zosia Lenczewska-Samotyj, a photographer, traveler, and free spirit who uses photography to familiarise other women with nudity and teaches them to love their own bodies. The documentary Faces of Agata by Małgorzata Kozera also discusses the issue of self-acceptance. For 20 years, the title character has been struggling with a deadly disease which makes her face progressively more deformed with every passing year. Creativity becomes the most important therapy for her.
The short film Thursday by Bren Cukier, featuring an excellent performance by Marianna Zydek, tells the story of abortion through the individual experience of a young, determined woman. Her boyfriend, family, and friends all show support and shower her with good advice about motherhood, ignoring Maria herself and the signals she tries to give them. So, the girl decides not to inform them about her decision and plans for Thursday. Meanwhile, the animated film Lack by Paweł Prewencki offers an intimate look at the feelings associated with the anticipation of a child and the grief after its loss. The accompanying pain is depicted through visual symbols and metaphors.
The animation Medusas by Ola Szmidt tells a surprising story that begins like Thelma and Louise on steroids but heads towards a completely different, unexpected ending, which can serve as a starting point for discussions on consumerism and the objectification of women. On the other hand, Mateusz Pietrak's Basia: Three Short Stories is an extremely intimate and personal film about aging and passing, in which the title character prepares for the performance of her life. Łukasz Iwanicz, in his documentary Cataract, shows three women from three different backgrounds who share their experiences of sadness, loss, and unfulfillment. It's a poignant story about the search for meaning when it seems that there's nothing more to life.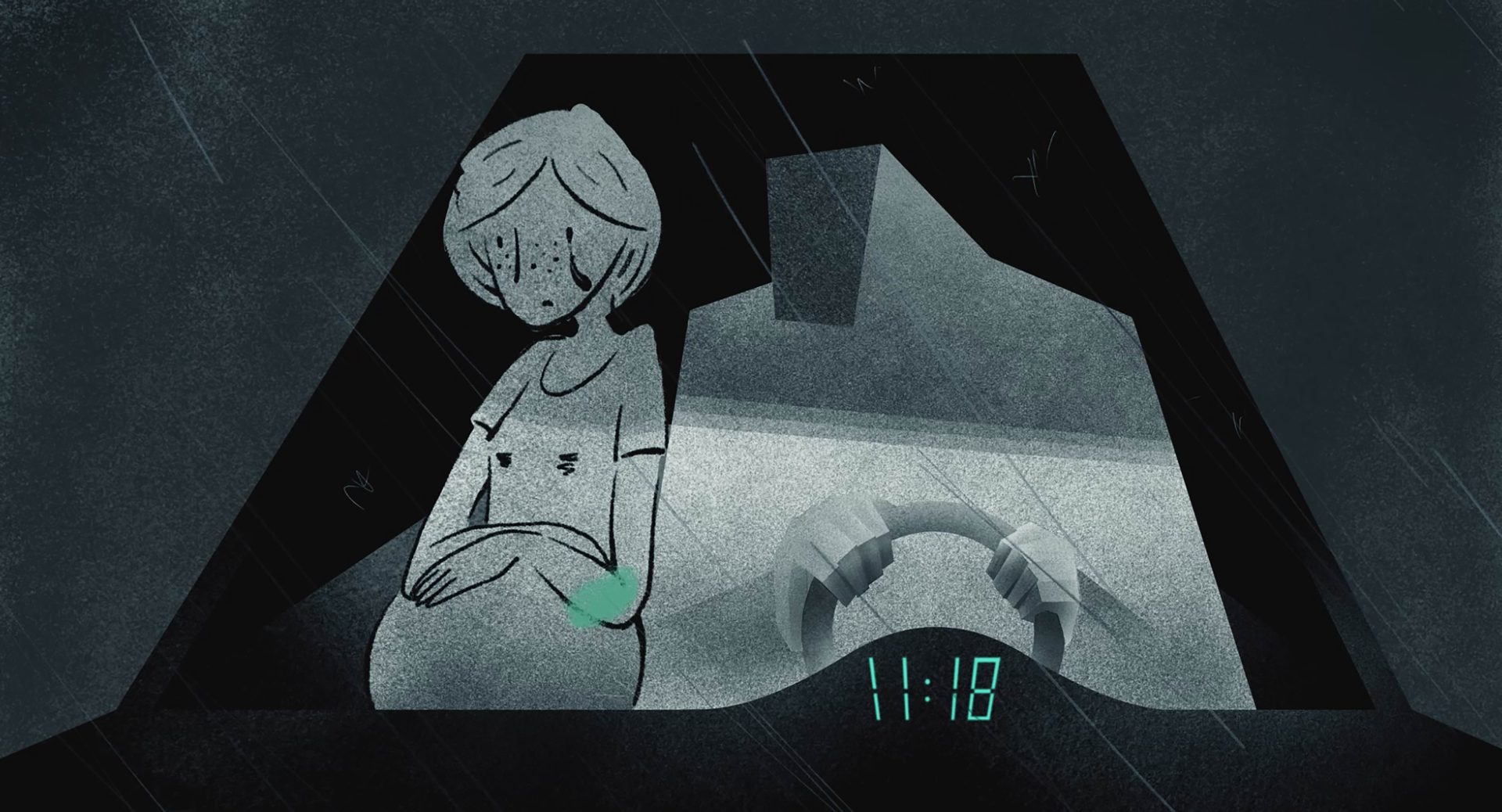 Mid- and feature length documentary films:
Unpaved, dir. Mikael Lypinski, Poland | 70' | world premiere
No Elephant in the Room, dir. Clara Kleininger-Wanik, Poland, Romania | 76'
End of Natalka's World, dir. Anna Urbańczyk, Poland | 52' | world premiere
Who Will Clean Your Windows?, dir. Dariusz Janiczak, Poland | 47' | world premiere
Radical Move, dir. Aniela Gabryel, Poland | 77' | world premiere
Grandpa's Orchard, dir. Karol Starnawski, Poland, Ukraine | 73' | world premiere
It's Only/Not Only A Body… Or A Short Film About Freedom, dir. Michał Hytroś, Poland | 82' | world premiere
Faces of Agata, dir. Małgorzata Kozera, Poland | 72' | world premiere
Ula, dir. Agnieszka Iwańska, Poland | 72' | world premiere
Early Apex, dir. Paweł Hejbudzki, Poland | 78' | world premiere
War at Home, dir. Aleksander Zalewski, Poland | 78' | world premiere
Goodbye My Wonderful World, dir. Joo Joostberens, Poland | 54'
Short films:
Animated films:
The Sleeplessness of Jutka, dir. Maria Görlich-Opyd, Poland | 17' | world premiere
Lack, dir. Paweł Prewencki, Poland | 11'
Home, dir. Kinga Kociarz, Poland | 4' | world premiere
Misaligned, dir. Marta Magnuska, Poland, Latvia | 7'
Medusas, dir. Ola Szmida, Poland | 8' | world premiere
Such Miracles Do Happen, dir. Barbara Rupik, Poland | 14' | world premiere
There Are People in the Forest, dir. Szymon Ruczyński, Poland | 10' | world premiere
I Know You're Afraid Too, dir. Pola Włodarczyk, Poland | 13' | world premiere
Her Own Truth, dir. Agnieszka Kruczek, Poland | 10' | world premiere
Smell of the Ground, dir. Olivia Rosa, Poland | 8' | world premiere
Zima, dir. Tomek Popakul, Kasumi Ozeki, Poland | 26' | world premiere
Fiction films:
Belay, dir. Julian Tałandziewicz, Poland | 25' | world premiere
Ballad of Kychiev, dir. Piotr Kamiński, Poland | 20' | world premiere
Be Somebody, dir. Michał Toczek, Poland | 26' | world premiere
Thursday, dir. Bren Cukier, Poland | 15'
Polar Bears, dir. Bartosz Stankiewicz, Poland | 20' | world premiere
My Old Gals, dir. Natasza Parzymies, Poland | 25' | world premiere
Two Shores, dir. Matt Subieta, Ewa Rodart, Poland, USA | 26' | world premiere
Connoisseur's Feast, dir. Sławomir Shuty, Poland | 21' | world premiere
Free Cow, dir. Marek Głuszczak, Poland | 27' | world premiere
Documentaries:
God Is Born, dir. Piotr Szczepański, Poland | 6' | world premiere
Good News, dir. Zuzanna Solakiewicz, Zvika Gregory Portnoy, Poland | 11'| world premiere
I'll Come to You Tomorrow, dir. Paulina Ibek, Poland | 14' | world premiere
Cataract, dir. Łukasz Iwanicz, Poland | 16' | world premiere
Kinior, dir. Kacper Kiniorski, Poland | 7' | world premiere
Sister of mine, dir. Mariusz Rusiński, Poland | 30′ | world premiere
Old Summer, dir. Maria Wider, Poland | 24' | world premiere
Basia: Three Short Stories, dir. Mateusz Pietrak, Poland | 30' | world premiere
Iriy, dir. Jakub Stoszek, Magdalena Mistygacz, Poland, Ukraine | 30' | world premiere
Only 31 days until the Festival.
The detailed program of the Festival will be announced mid-May on www.krakowfilmfestival.pl.
The Krakow Film Festival is on the exclusive list of qualifying events for the Oscars® in the categories of short film (live action, animated, documentary) and documentary feature, as well as a recommending event for the European Film Awards in the same categories.
The Krakow Film Festival is organised with the financial support of the European Union as part of the "Creative Europe" program, the City of Kraków, the Polish Film Institute, the Ministry of Culture and National Heritage, and the Lesser Poland Province. The co-organiser is the Polish Filmmakers Association, and the main organiser is the Krakow Film Foundation.
The 63rd Krakow Film Festival will be held in Kraków's cinemas from 28 May to 4 June and across Poland at the KFF VOD online streaming platform between 2 and 18 June.