1.06, 15.00 – 16.30 POTOCKI PALACE
Access with passes: Industry, Industry Pro, Industry Light, Media
Presentation of the international documentary film festivals and sales agencies and the discussion with the festival programmers and the sales agents.
Followed by pre-registered one-on-one meetings (KFF Industry Meetings)
FESTIVAL PROGRAMMERS:
Angeliki Petrou, Thessloniki IDFF (Greece), Marion Czarny, FIPADOC (France), Christoph Terhechte, DOK Leipzig (Germany), Adriana Belešová, Ji.hlava IDFF (Czech Republic), Adam Thorsmark, CPH:DOX (Denmark), Giuseppe Gariazzo, Trieste FF (Italy), Diego Mas Trelles, DocsBarcelona (Spain), Mourad Moussa, Visions du Reel (Switzerland)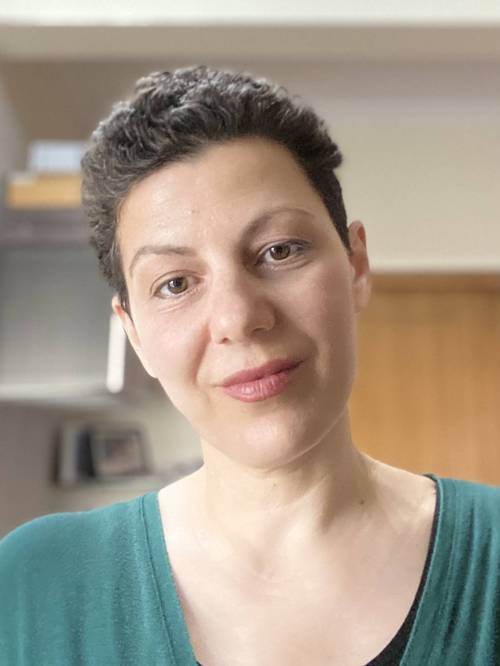 SALES AGENTS:
Aleksandar Govedarica, Syndicado (Canada), Shoshi Korman, Cinephil (Israel), Miguel Jiménez Sánchez, Sideways Film (UK/Spain), Aleksandra Derewienko, Cat&Docs (France, Marine Prévot, Java Films (France), Michael Treves, JMT Films (Israel), Nevena Milasinovic, Lightdox (Switzerland)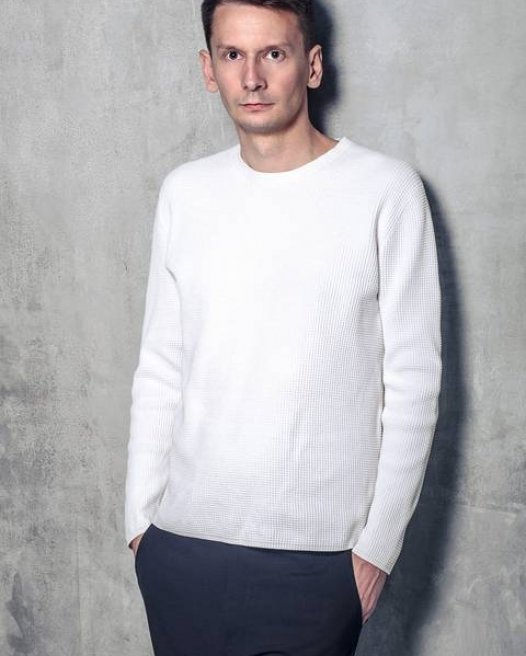 Adam Thorsmark, CPH:DOX Denmark
CPH:DOX (March 13-24, 2024), Copenhagen Int. Documentary Film Festival, is one of the leading documentary film festivals in the world. The programme at CPH:DOX ranges from the works of major international directors to new talent, from spectacular premieres to experimental film/video works in the field between cinema and visual art. The programme goes beyond the traditional boundaries and offers new perspectives on the intersection between cinema and media art, which has been key to CPH:DOX' success.
Adriana Belešová, Ji.hlava IDFF, Czech Republic
Ji.hlava IDFF brings together thousands of viewers, film professionals, and friends of documentary cinema to spend several days "thinking through film". The festival is one of the leading European documentary film festivals. The main competitions are focused on unique documentary films in unconventional formats with an auteur approach to storytelling and film esthetics. Ji.hlava's winners are eligible for the pre-selection of the Academy Awards® and the European Film Award.
Angeliki Petrou, Thessaloniki Documentary Festival, Greece
Thessaloniki International Documentary is an Oscars® documentary feature qualifying festival. Part of Thessaloniki Film Festival organization, TiDF is celebrating the fascinating art of documentary via a rich program of films, events, initiatives and the Agora, a lively hub for film professionals. The Festival showcases four competition sections (International Competition, Newcomers competition, >>Film Forward competition, Immersive: All Around Cinema).
Christoph Terhechte, DOK Leipzig, Germany
DOK Leipzig is the world's oldest festival for documentary and animation film and unique in offering this combination. It is guided by the values of diversity, human dignity, inclusion and peace. The festival presents about 200 artistically outstanding, socially relevant films and XR experiences. Furthermore, DOK Industry is Germany's premier meeting place for the international documentary film industry, providing networking opportunities in an environment conducive to productivity.
Diego Mas Trelles, DocsBarcelona, Spain
DocsBarcelona – International Documentary Festival and Market takes place since 1997 in Barcelona fostering the development of documentary projects at all stages: development and financing through a Public Pitch, Speed Meetings, Coproduction Meetings, Rough Cut screenings and Workshops, and premier and distribution through the festival screenings. Together with FIPADOC, DOK.fest München, Make Dox and Verzio they have launched DocAroundEurope with the common aim to promote documentaries.
Giuseppe Gariazzo, Trieste Film Festival, Italy
The Trieste Film Festival is the leading and only Italian festival focusing on Central and Eastern European cinema. Its main structure includes: 3 competitive sections: feature films, documentaries and short films, only Italian premieres. Homages, retrospectives. Industry programme: "When East Meets West", a unique cross-border co-production market, with whom we co-organise "Last Stop Trieste" (fine cuts of documentary films) and "This is IT" (work in progress session of Italian feature films). Sidebar events: masterclasses, meetings with film professionals, kids labs, VR programmes, scriptwriting workshops, exhibitions, books presentations, concerts.
Marion Czarny, FIPADOC, France

FIPADOC (Biarritz, France) brings every January the general audience and professionals together for a selection of more than 150 outstanding documentary films. It is a central stage for documentary lovers (32,000 spectators). The Industry Days are a creative whirlwind: in 2023 more than 2,300 professionals, with more than 350 decision makers, came to attend 50 sessions. CAMPUS projects work alongside young people and are led by film and media literacy, and the promotion of new talent.
Mourad Moussa , Visions du Reel, Switzerland
Visions du Réel, International Film Festival (21–30.04.23) is one of the leading non-fiction film festivals. It includes competitive sections –screening films in world, international or European premiere– as well as a few non-competitive ones, for around 170 films (of any length). The Industry activities, which bring over 1'500 professionals are dedicated to international projects at every stage, offering a wide range of opportunities, such as tutoring, co-production, funding and distribution.
Michael Treves , JMT Films, Israel
Michael Treves, founded JMT Films (www.JMTFilms.com) in 2003 and has been running the company since. JMT Films is involved in the distribution, sales and fund raising for documentary projects and international co-production of unique independent movies. The company represents more than 100 titles, including Award Winning Films such ''Hotel Savoy'' (SAVOY) by Zohar Wagner and ''Żegnam Cię Mój Świecie Wesoły'' (GOODBYE MY WONDERFUL WORLD) by Joo Joostberens – both films selected for Krakow Film Festival 2023.
Miguel Jiménez Sánchez, Sideways Film, Spain
Sideways Film is a documentary and factual sales agency established in 2010 that specialises in worldwide Broadcast, VOD, All Rights, Educational and in-flight licensing. We work closely with our filmmakers to ensure that every title offers a unique perspective and gets the attention it deserves. We love both narrative documentaries and also more journalistic / investigative films and series. In the former we would require great characterisation, access, plot / structure and production values (and a context of world interest) and in the latter we would require new information, perhaps a counter intuitive world-view, a gripping arc and again new and exclusive access. We are open minded regarding genre but gravitate towards world affairs and social issues, the sciences, the arts and contemporary history – if it is being covered for the first time.
Aleksandar Govedarica, Syndicado, Canada
Syndicado Film Sales is a Toronto based world sales and production company established in 2016 that specializes in all rights sales. We are looking for autorial, cinematic and character driven narratives that convey an universal approach. We attend all major festivals and markets, currently representing such films as: A WOMAN CAPTURED by Bernadett Tuza-Ritter, TASTE OF CEMENT by Ziad Kalthoum, GIANTS AND THE MORNING AFTER (executive produced by Syndicado) by Malla Grapengiesser/Per Bifrost/Alexander Ryneus.
Shoshi Korman, Cinephil, Israel
Cinephil is an international sales and advisory firm with a strong reputation for securing distribution, broadcasting and financing deals for documentaries from around the world on behalf of producers and directors. Recent titles include: Songs of Earth, Inside Kabul, FLEE, A House Made of Splinters, Collective and The Tuba Thieves.
Aleksandra Derewienko, Cat'n'Docs, France
CAT&Docs is a Paris based sales agent company specialized in promoting and distributing internationally, documentaries from all over the world, looking for original documentaries, always associated with a high standard of content and form. CAT&Docs represents titles like CITZENFOUR, 5 Broken Cameras, or Communion, latest acquisitions include, After Work, Between Revolutions, Children of the Mist, Apolonia, Apolonia, or The Mountains to mention a few.CAT&Docs is run by Catherine Le Clef.
Marine Prévot, Java Films, France
Founded in 2005, Java Films rapidly established itself as one of Europe's leading independent distributors, providing pre-sales and distribution for documentaries. We're passionate about stories that explain the big issues of tomorrow specializing in current affairs investigations, human rights, history and environmental non-fiction films. In 2022, our documentaries screened at 140 festivals around the world, winning 33 awards & 10 special mentions.
Nevena Milasinovic, Lightdox, Switzerland
Lightdox is a Swiss-based international sales and distribution agency representing powerful and transformative documentary storytelling. We are passionate about high-quality author-driven documentaries with a distinctive cinematic language. We tend to each film with an individual approach and partner with filmmakers in every step of the way, through festival, theatrical and non-theatrical distribution, marketing and impact campaigns.