3 – 5.06, 10.00 – 19.00 CEST 
dostęp z akredytacjami: Industry, Industry Pro, Media
CEDOC MARKET (Central European Documentary Market) (d. DOC LAB POLAND Co-Production Market) organizowany przez DOC LAB POLAND, we współpracy z KFF INDUSTRY, podczas Krakowskiego Festiwalu Filmowego, to jedyne w Polsce spotkanie koprodukcyjne dla producentów dokumentalnych, którzy poszukują partnerów polskich i zagranicznych. Market skupia się przede wszystkim na budowaniu kreatywnej współpracy między wschodnią a zachodnią, ale też północną i południową Europą. Przyjmujemy zgłoszenia z całego świata.
Formuła: Spotkania one-on-one z międzynarodową branżą dokumentalną: producentami, agentami sprzedaży, nadawcami telewizyjnymi, funduszami, a także przedstawicielami wiodących europejskich programów szkoleniowych i pitchingów. spotkania indywidualne na życzenie i "speed dating". Wybrane projekty zostaną zaproszone do wzięcia udziału w dodatkowych spotkaniach stolikowych ("round tables") poświęconym tematom takim jak #DZIECI, #KOBIETY, #BIOGRAFIE/ARCHIWA.
ZAKWALIFIKOWANE PROJEKTY:
AKS ZŁY – Born to be Bad?, dir. Tomasz Knittel, prod. Maciej Ostatek – Raban Foundation (Poland)
ALICE BY MILLER, dir.  Peter Moers, Edward Porembny, Prod. Edward Porembny, Peter Moers – AMP Polska (Poland, Germany)
ATONAL GLOW, dir. Alexander Koridze, prod. Alexander Koridze – Spark (Georgia)
BOYLESQUE, dir. Bogna Kowalczyk, prod. Tomasz Morawski, Katarzyna Kuczyńska – HAKA FILMS (Poland)
BROKEN HEROES, dir. Oliwia Tonteri, prod. Pauliina Punkki – Ida Productions (Finland, Poland)
CONVERTING SPACES, CONVERTING REVERIES, dir, Helin Celik, prod. Rebeca Sánchez López – Kepler Mission (Spain, Austria )
COTTON 100%, dir. Michael Borodin, prod. Julia Shaginurova – Einbahnstrasse Productions
ELEVATION, dir. Max Rudenko, prod. Max Rudenko, Melinda Boros – Paradox film (Ukraine, Romania)
EXPEDITION 49, dir. Alisa Kovalenko, prod. Stephane Siohan, Valery Kalmykov – East Roads Films (Ukraine, France, Norway)
HOME IS WHERE THE FILMS ARE, dir. More Raça, prod. More Raça, Sunaj Raça – Arena (Kosovo)
KHAMSIN, dir. Zvika Gregory Portnoy, prod. Maria Krauss – Plesnar & Krauss FILMS (Poland, Czech Republic)
KING MATT THE FIRST. DOCUMENTARY FOR CHILDREN, dir. Jaśmina Wójcik, prod. Marta Dużbabel – Pinot Films (Poland)
LAGOONS. A BATTLE FOR PARADISE, dir. Serhii Lysenko, prod. Anna Kapustina, Oleksandra Kravchenko – Albatros Communicos (Ukraine)
MOVED LAND, dir. Monika Bulaj, prod. Erika Rossi, Lorenzo Cioffi – Ghirigori (Italy)
MY TIME DANCES WITH ME, dir. Józef Romasz, prod. Janusz Skałkowski, Kamil Skałkowski – Kalejdoskop Film (Poland)
NANGA DREAM, dir. Jarosław Wszędybył, prod. Karolina Śmigiel – UNI-SOLO Studio (Poland)
NO PLACE FOR YOU IN OUR TOWN
PETROZAVODSK, KIRKENES
POLYMERS, dir. Denis Shabaev, prod. Max Tuula, Maria Gavrilova – Marx Film (Estonia)
RIDING WITH GHOSTS, dir. Piotr Małecki, Maciek Nabrdalik, prod. Piotr Małecki – Short Docs Media (Poland)
THE BARRIER, dir. Masha Novikova, Joakim Demmer, prod. Joakim Demmer – Joakim Demmer Filmproduktion in cooperation with Novikova & Dochters (Germany, The Netherlands)
THE FOREST. SIMONA, dir. Natalia Koryncka-Gruz, prod. Natalia Koryncka-Gruz – Eureka Studio Sp. z o.o. (Poland)
THE LAST LESSON, dir. Andrea Mura, Federico Savonitto, prod. Chiara Andrich – Ginko Film (Italy)
THE PLAGUE, dir. Monika Kotecka, prod. Paweł Kosuń – Centrala (Poland)
THE TASTE OF CELIBACY, dir. Libuše Rudinská, prod. Libuše Rudinská – Libuše Rudinská (Czech Republic)
TWO SISTERS, dir. Lee Nechushtan, prod. Anath Kandell, Tanja Georgieva-Waldhauer, Stella Wejchert – Panas Boded Hafakot, Elemag Pictures GmbH (Israel, Germany)
WHITE QUEEN, dir. Grzegorz Piekarski, prod. Anna Gawlita – Kijora Film (Poland)
WHO OWNS THE CITY, Petr Kacirek, prod. Jan Hubacek – GNOMON Production s.r.o. (Czech Republic, Poland, Slovakia, Hungary)
WRITING ON THE WALL, dir. Aditi Sharma, prod. Soniya Kirpalani, Aditi Sharma – Sprocket Science Films (India)
YYAA. WOJCIECH BRUSZEWSKI, dir.  Elwira Kozłowska, prod. Marika Kuźmicz – Fundacja Arton (Poland)

AKS ZŁY – BORN TO BE BAD?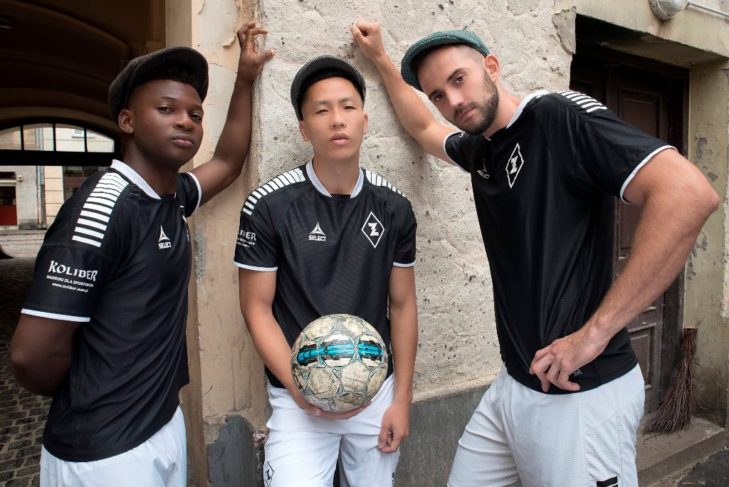 fot. Julia Szabłowska, seria "Złe dziewczyny"
REŻYSER: Tomasz Knittel
PRODUCENT: Maciej Ostatek – Raban Foundation
AUTOR ZDJĘĆ: Maciej Puczyński
PRZEWIDYWANY METRAŻ: 80′
DATA ZAKOŃCZENIA PRODUKCJI: 31.3.2022
KRAJ PRODUKCJI: Polska


A film about an extraordinary alternative sports club awarded by UEFA, showing a different side of sport – based on tolerance, respect and community. A tale of players and fans, about the club's struggles against the ruthless world around it.
Will hatred ever disappear from football stadiums? Will the game be free of racial prejudice, xenophobia and chauvinism? Can football be based on respect and guarantee that women's and men's teams are treated equally? The first democratic sports club, AKS ZŁY, is a phenomenon on a global scale. In 2019, it was recognized by UEFA as the best amateur sports club with men's and women's teams. The club includes players from 17 to 50 years of age. The men's team consists of, among others, refugees, a plumber, a psychologist, a lawyer, and musicians. The games are attended by women, men, and children, punks, hippies, and supporters of bigger football clubs whose fans don't usually get along together, e.g. Legia and Polonia. But here everybody AKS ZŁY songs together. AKS ZŁY has proven that it is possible to play football without violence and divisions, without directors and shareholders, without political interests, without xenophobia and racism. It is possible to play fair football based on open-mindedness and joy from teamwork and healthy competition. The full-length documentary "AKS ZŁY – Born to be Bad?" is a story about an alternative football club, its players, and its supporters. This is a film about their relationships, respect, about the path the club has chosen and the team's struggles with the ruthless world around them. It's been five years since the club was founded. We take a closer look at how the club and their alternative approach to sport is developing at a crucial moment for them. Everyone is the chairman here: she is, he is, and so are you.
Tomasz Knittel
Tomasz Knittel is the director of the award-winning film "Universam Grochów", a tale of passing time, about excluded people for whom there is no place in a modern metropolis. A creator of music films such as "Elektro_sonda", and the director of the mini documentary series "BLOCKS" about Polish apartment blocks. His latest documentary, "Zlota Street", is intimate portrait of a local community, a story about searching for your place in the world (it premiered on Hot Docs 2020).
Maciej Ostatek
Maciej Ostatek is a film producer born in Warsaw. He graduated from the Warsaw School of Economics and gained his first experience in the industry at the National Centre for Culture and the National Audiovisual Institute. He is currently a creative producer and head of the Raban Foundation. At the moment Maciej is working on new documentary projects including about the Warsaw sports club AKS ZŁY and Maciej Parowski – the Inspiration behind the Witcher.
ALICE BY MILLER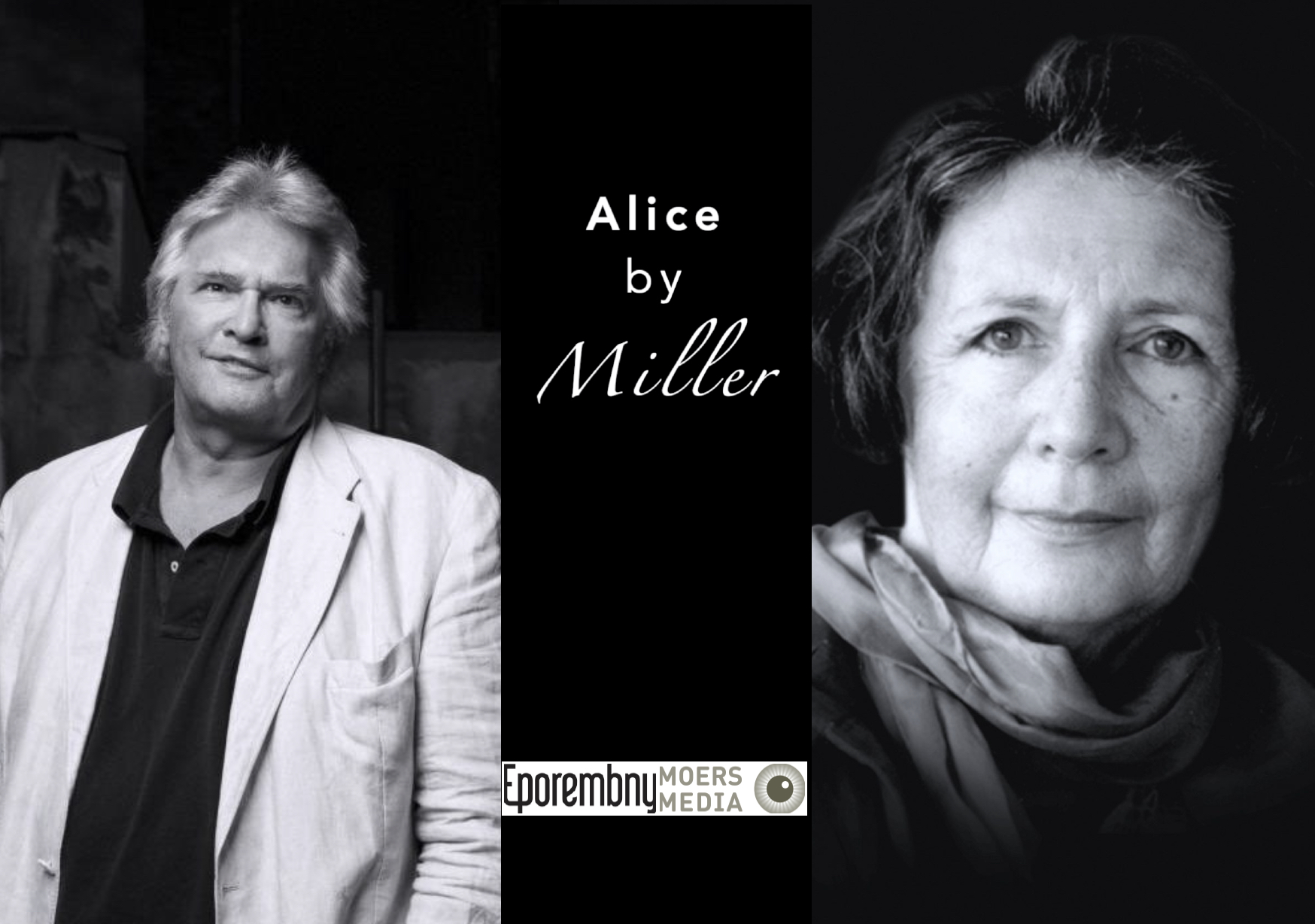 Alice Miller has shown convincingly that violence around the world has its roots in the fact that children are beaten, especially in early years when their brains structure. But her son shockingly reveals what abuse he had to suffer from his parents.
Directors: Peter Moers, Edward Porembny
Producers: Edward Porembny, Peter Moers – AMP Polska
DOP: Peter Moers
Estimated running time: 90′
Film delivery: October 2021
Production countries: Poland/Germany


"My mother was cold, bossy, addicted to control and did not intervene against my father, who was prone to beatings and sexual abuse" says Martin Miller, guide of the film and son of Alice Miller aka Alicja Englard, the world famous psychologist that is known for her work on parental child abuse. Alice statements, "nobody was born an evil. Adolf Hitler, Joseph Stalin, Saddam Hussein and child murderers are victims of child abuse. It's all in the education during the first years of your live" were formed from her own life's tragedy. Alice was born in a Jewish-orthodox community in Poland in 1923, the family moved to Berlin in 1931. Two years later the Englards returned back to Poland to save their lives. In 1939 the Nazi-troops invaded Poland. 17-year old Alice was a girl with great talents. She managed to finish school just before the Nazis locked all Jews into the ghetto. Alice escaped with a faked ID and could save her mother and her little sister. Her dad died in the ghetto. Alice studied in Switzerland as a rescued child and started work as psychoanalyst close to Zurich. She married and got two kids, Martin and Julika. Alice shaped a theory that turned psychoanalysis into a new direction, to the early childhood: "child abuse like beating and humiliating not only produces unhappy and confused children, not only destructive teenagers and abusive parents, but thus also a confused, irrationally functioning society." She committed suicide in 2010 at the age of 87. After her death, her son Martin reveals a shocking insight: at home, the famous "children's advocate" tolerated daily violence of her husband, who beat Martin every day black and blue.
Peter Moers
For almost two decades Peter Moers directs high quality documentaries for the biggest TV stations in Germany and Europe. He started work as a cameraman for the WDR public TV station in Cologne then he moved to Hamburg, kept working as a cameraman. After the wall came down his interest for documentary-filmaking was there. In the mid nineties he became then a freelance author and filmmaker for the among others NDR public TV station. Peter is focussing since then on nature, history and science.
Edward Porembny
Edward Porembny was born in Poland and started his career in Paris, France, where he obtained a degree in Film and Art. He then moved to London where he moulded a successful career making documentaries winning several awards in the process, for leading broadcasters around the world, including Channel 4, HBO, Canal+, ARTE, France 2, France 3, TF1, Al Jazeera, TVP or NRK. With Poland becoming part of the European Union Edward has opened a production house, AMP Polska, which specializes in international co-production. By now Edward has done over 50 films.
Edward is an EAVE 2007 graduate and member, among others, of EFA (European Film Academy). Edward is also an expert for en European Union in Brussels, program Education, Audiovisual and Culture Executive Agency.
ATONAL GLOW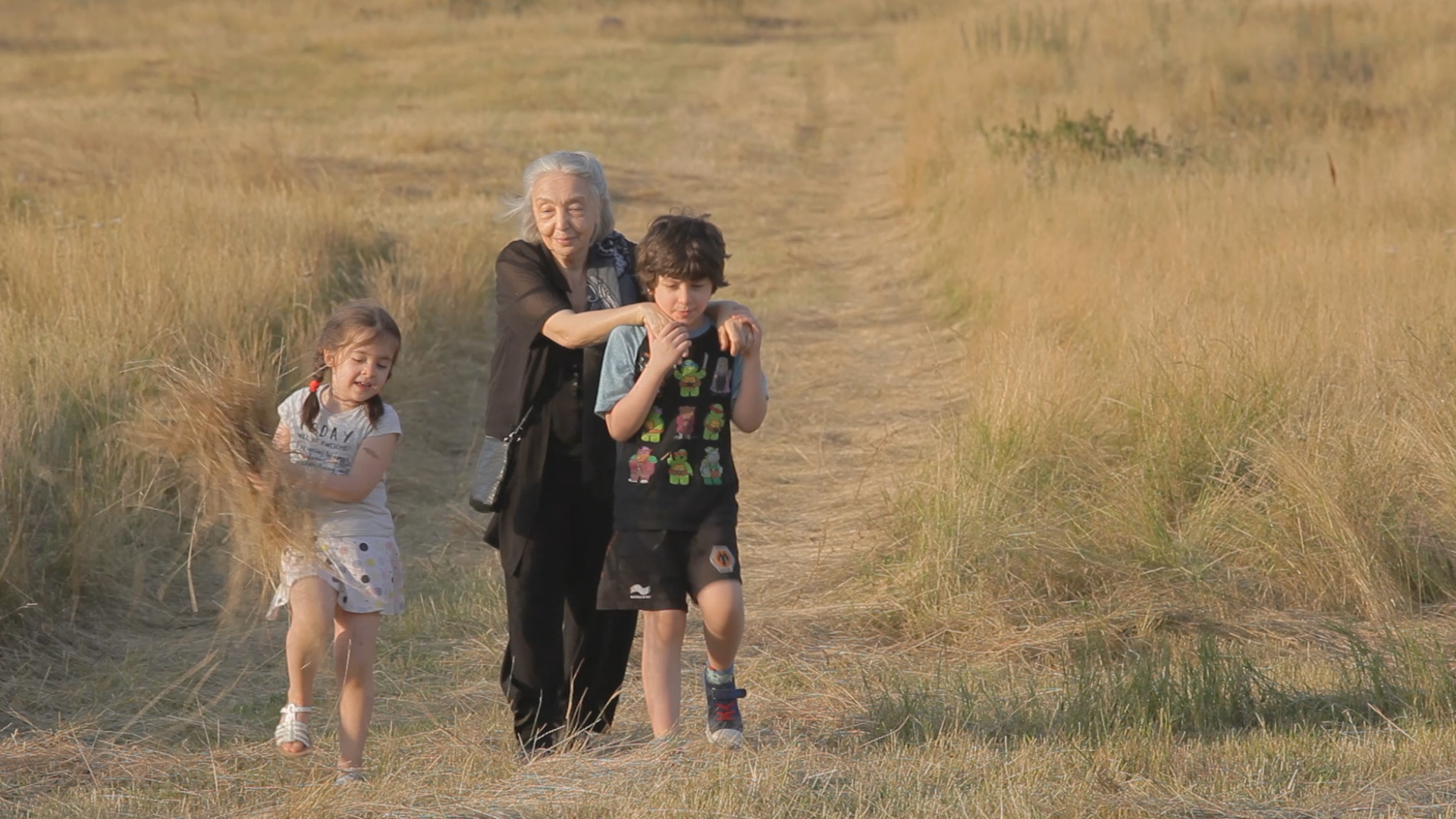 As times goes by, most events are buried in the past. But some of them stand the test of time and space. A shining star has been born in Georgia, and his name is Tsotne Zedgenidze. He is a 10-year-old child-prodigy composer…
Director: Alexander Koridze
Producer: Alexander Koridze – Spark
DOP: Alexander Koridze
Estimated running time: 64'
Film delivery: March 2021
Production country: Georgia

I would like to outline the main messages of the film:
1. In my opinion, the protagonist of my film is a single most important bright spot that exists in Georgia today.
2. Tsotne Zedgenidze (the protagonist) will undoubtedly be written into the pages of world music history, as was Mozart, Beethoven and other magnificent composers.
3. My main aim is to show this child's unique world, as naturally and sensitively as possible.
4. The film has another character – Tsotne's grandmother, Mrs. Nino Mamradze, a well-known piano tutor in Georgia. She has replaced a mother for Tsotne and his sister; Nino's daughter (Tsotne's and his sister's mother) died very young. Nino is not only the closest relative for Tsotne. She is his musical mentor, helping to grow and nurture the child's unique talent that would have been lost without her. In her deeply dramatic way, this lady is almost as much a protagonist of the film as Tsotne is.
5. Tsotne's life is about to take some interesting turns. He has already been spotted by the leading figures in Georgia's serious musical scene, people who are well-known worldwide – Gia Kancheli, Eliso Virsaladze, Paata Burtchuladze and Nikoloz Rachveli. He will soon reach the international stage. These changes are likely to influence the storyline and the dramatic composition of the film.
6. One of the main conflicts in the film can be observed between Tsotne, his sister and grandmother on one hand, and the children's father (Giorgi Zedgenidze) on the other. The father is trying to get the children to live with him, while both the children and the grandmother oppose it.
Alexander Koridze
Alexander Koridze (b.1979) – director/producer and screenwriter from Tbilisi, Georgia.
Filmography (director, screenwriter, producer)
2018 – "Institution # 16" – documentary
2013: "F5"- feature film – musical
2007-2011 (partial list):
"Beriozka, or Soviet-style Capitalism" – documentary, by order of RТR Channel, Russia
"Shackles as medicine" – documentary, by orde
Spark (Georgia) – Our team consists of high quality professionals. Our portfolio includes examples of works with large businesses, governmental institutions, NGO-s and international organizations. Our latest documentary "Institution #16", filming of which took place during two years in Rustavi prison (Georgia), was shown in UN Hall in New-York.
BOYLESQUE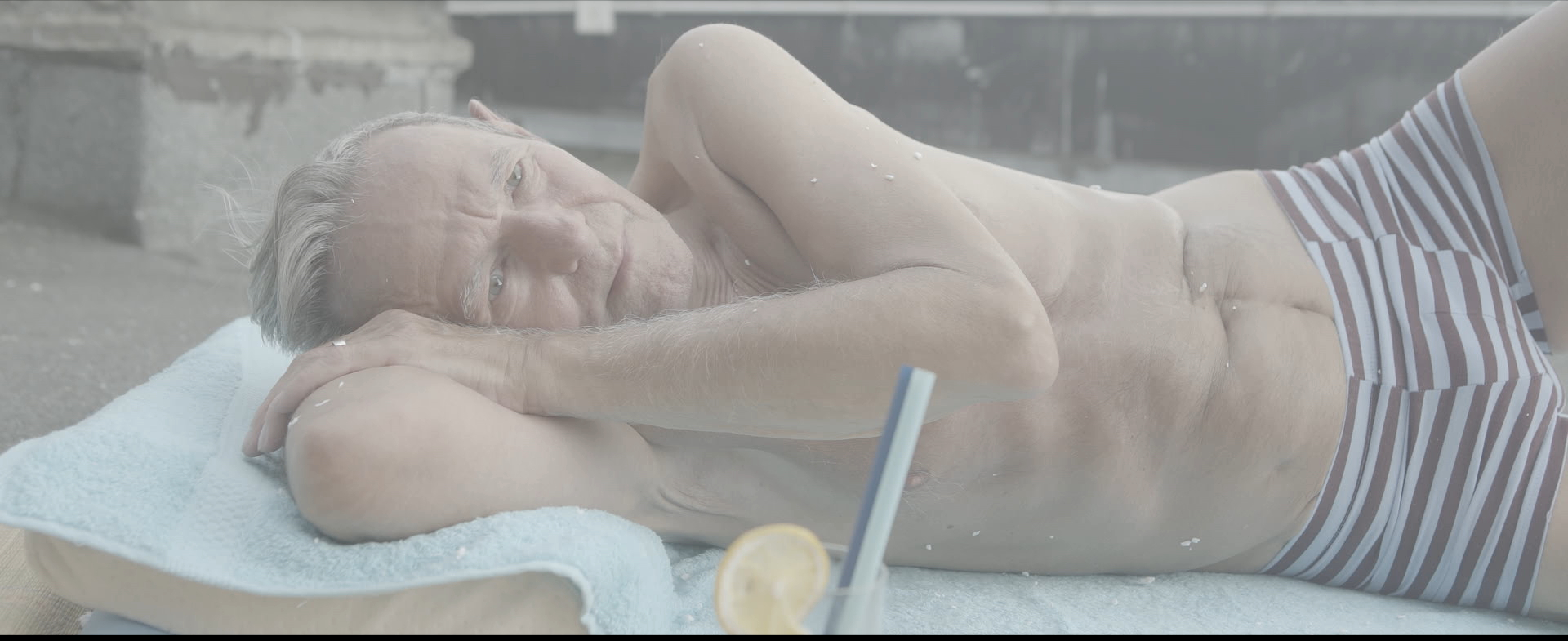 Following the suicide of his best friend, 80-year-old drag queen Lula decides to take matters in his own hands and search for love.
Director: Bogna Kowalczyk
Producers: Tomasz Morawski, Katarzyna Kuczyńska – Executive producer:  HAKA FILMS
DOP: Miłosz Kasiura
Estimated running time: 72′
Film delivery: December 2020
Production Countries: Poland, Czech Republic
Lula is an 80-year-old gentleman and drag queen living in a block of flats in Warsaw. Even a short gaze into his eyes reveals a volcano of energy hidden behind an aging body. His inner energy and persistence may have saved him from a fate that Maciek, his closest friend, unfortunately met. Maciek's suicide left Lula in pain and mourning. However, knowing that remaining active and moving are the only things that can save him from growing bitter and stagnant, he decided to move on. In order to get to know himself again and find his place in the world, Lula has to face the way he is perceived by himself and by others. In each chapter, Lula is a different person, in a different context, each time revealing new aspects in the life of a person, whose young spirit contrasts his old body. Looking for connections and intimacy, Lula embarks on a journey that brings romantic sadness and carefree joy. In the course of the film, Lula discovers that being a dreamer is both a blessing and a curse.
Bogna Kowalczyk
Director and animator, BA at the Polish-Japanese Academy of Information Technology (New Media Arts) and Lodz Film School graduate (Direction of Animation). She currently works as creative art director, director and animator at Warsaw Production for companies like Universal, Sony, Netflix. One of her most complex projects is a short animation about the BDSM culture in Warsaw "Vanilla Whip". Her most experimental one is "Fifth Element" animated completely in dyed ice.
Tomasz Morawski
Tomasz served the role of production manager on big budget international coproductions: "Who Will Write Our History" by R. Grossman (2018), "The Mute" by B. Konopka (2018) and "Mr. Jones" by A. Holland (2019).
As an executive producer, he worked on "Little Crushes" by A. Gowin and I. Grzyb (2012), "Double Trouble" by M. Karwowska (2017) and a short fiction film titled "Jerry" (2017).
Currently he works as a co-producer for "Double Trouble 2" by M. Karwowska and develops 4 documentary projects.
Katarzyna Kuczyńska – executive producer
producer, graduate of Lodz Film School and Creative Producers Course at the Wajda School.
Until 2018, she worked in Otter Films, where she gained experience working on fiction films ("The Model" by M. Matthiesen, ZUD by M, Minorowicz, "The Mute" by B. Konopka) and documentaries ("Communion" by A. Zamecka among others).
In 2017, she produced short film SPITSBERGEN directed by M. Szcześniak and in 2019, she premiered MARCEL by M. Mikulski, both realized within "30 minutes" program at Munk Studio.
BROKEN HEROES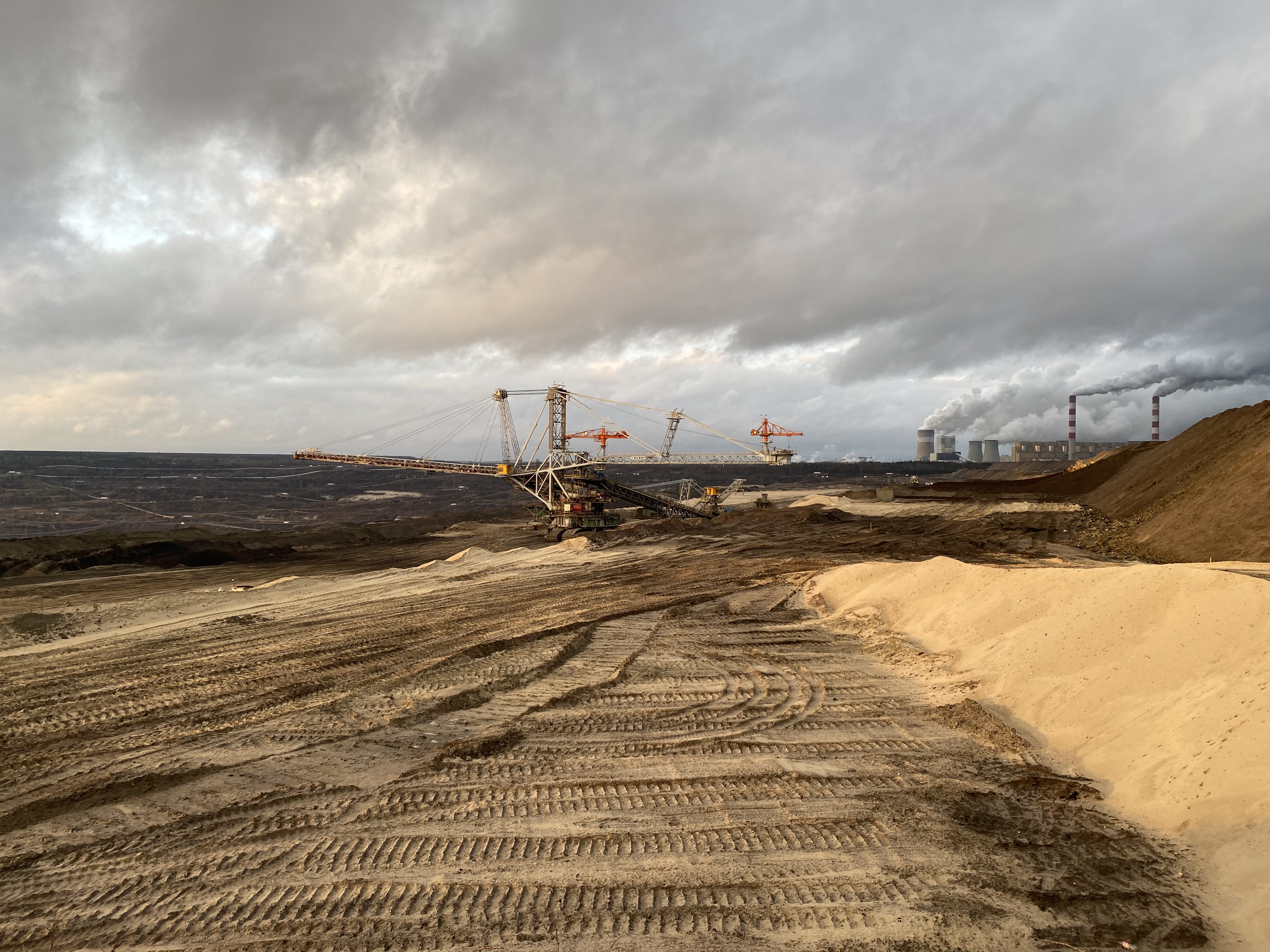 A documentary film about climate change, a power plant in Belchatow Poland and one nations Identity crisis.
Director: Oliwia Tonteri
Producer: Pauliina Punkki – Ida Productions
DOP: Magda Bojdo
Estimated running time: 80′
Film delivery: December 2021
Production countries: Finland, Poland
This film will be seen through eyes of people, who are dependent on the coal mines, and climate activists who fight against them. Both sides will be given the chance to speak up their mind. We will be able to see their personal stories in the middle of global issues and actions.
Feelings are getting heated in the Belchatow area, for the so-called brown gold is soon mined. To ensure the future of the power plant they would need to destroy 33 nearby villages to find more digging ground. The EU has asked the Belchatow municipality to make a plan for other industries they could be doing there. Without this plan the EU will not grant more support for the area. Locals would like to continue with burning coal. In the early eighties lignite coal mines and the power plant next to it made the municipality population bigger from 8000 people to 65 000. Now the area is getting more deserted. Young people are leaving. For Belchatow there is another headache coming from an international group of lawyers called Client Earth – association. Client Earth has sued Belchatow power plant, first time in world history, for polluting and destroying land and water in its area. How do the miners feel about upcoming changes? These people who have been for centuries celebrated as heroes? Music has an important role in this film. Coal miner's traditional orchestra wakes up the city of Belchatow on miner's day and the climate activist choir sings elsewhere for change. Which song will last or do we hear them sing in unison in the future?
Oliwia Tonteri
Director Oliwia Tonteri is originally Polish-born Finnish filmmaker based in Helsinki Finland. She has made several films since 2004. They have succeeded at film festivals. Lilli (2006) won Best Film prize at Karlovy Vary and her last feature documentary Blackouts (2018) got Grand Prix at Emigra Film Festival. For her, each film is a different journey to find new perspectives and ways of making it. She believes in intuition that the subject itself tells how it should be told.
Pauliina Punkki
Pauliina Punkki was born and raised in Lapland, Northern Finland. She received MA from University of Art and Design, ELO Film School, Helsinki. Her resume as director and film editor includes several award-winning feature films, documentaries, tv-series and short films.
She works as a producer, writer, director and film editor. In spring 2019 she was awarded three-year grant from The Finnish Cultural Foundation. She is interested to explore human nature through film and art. Pauliina Punkki's has a wide range of works from entertainment to media art. In Spring 2017 she and choreographer Raisa Punkki founded a production company Ida Productions in Finland.
CONVERTING SPACES, CONVERTING REVERIES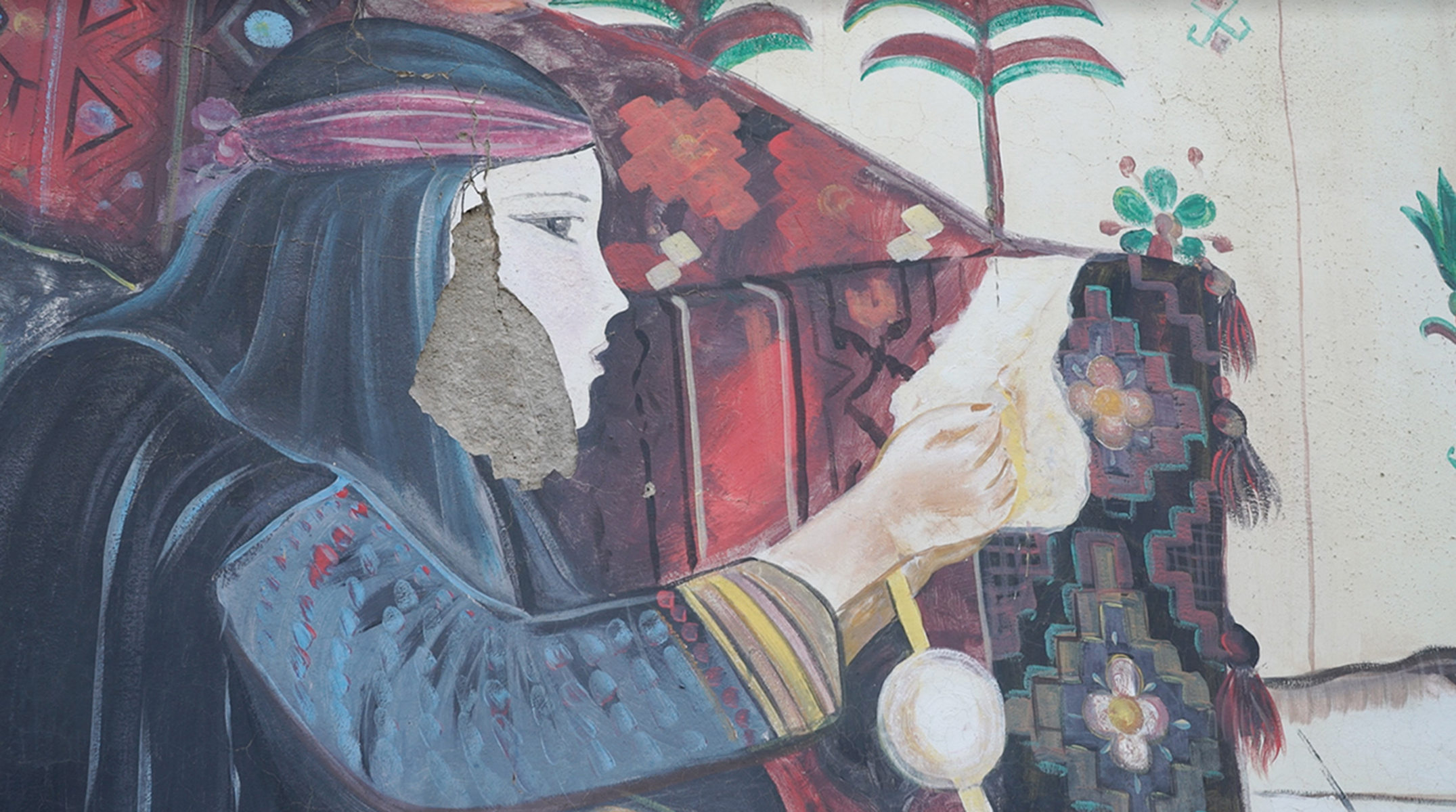 Verborgene Raeüme is a portrait of "Dar Amneh" the alternative to the imprisonment of the women persecuted to being killed in the name of honor. The film is a poetical approach to the secret location and the story of the women protected by the house.
Director: Helin Celik
Producer: Rebeca Sánchez López – Kepler Mission Films S.L.
Estimated running time: 70′
Film delivery: April 2021
Production countries: Spain, Austria


This visually absorbing and poetic film shows a portrait of the first women's shelter "Dar Amneh" in Jordan, the location of which is kept secret in order to protect the women from honor killing and which women are not allowed to leave. It slowly becomes a thrilling insight into a hidden space just for women on the outskirts of a heavily male-dominated society. Marginalized and forgotten by society, the women find a living space behind the walls of this unusual space, after having spent years in prison for their own protection. In calm and aesthetic images, the film intends to tell the stories of these women in a sensitive way, furthermore to juxtapose the portrayal of everyday life in "Dar Amneh" and the images of memories, dreams and desire in their non-linear, fragmented nature. The traumatic events that happened to the women disrupts the coordinates of the depicted reality, mixes the past with present, fiction with reality. With the interior perspective, the narration travels in and out of womens minds to construct the image of their identity with all of their inner battles and the memories of past and present. The technique of the inner monologue introduced by women and combined with the technique of imagination make the audience travel in different places and epochs. The dreamlike shift between the images of outer places, events and landscapes in different regions of Jordan that have hardly any connection to stories of women and the images strongly focusing on the architecture of Dar Amneh alters viewers perception of time and space. The viewer turns into the voice in the head of the woman and is suddenly disoriented as she is.
Helin Celik
Helin Celik (born in 1991, Turkey) is an interdisciplinary artist working at the intersection between film, video and poetry, based in Vienna. She is lyrical and intimate in her visual approach always focusing in topics related to women and underrepresented communities at the forefront.
From 2013 to 2015, she worked across Palestine, Jordan, Iraq and Egypt with young women and children. With her first film "What the wind took away" she received different awards including the FIPRESCI in 2019.
Rebeca Sánchez López
Rebeca Sánchez López is a producer and director based in Barcelona, Spain. She is the CEO Executive Producer of Kepler Mission Films and creator of Liberula Verde Films in charge of the showcase for films Directed by Women Spain for the first three editions. She started her career working for Canal+ and AMC International Networks. She is producing the international documentary WE DIE a coproduction with Mexico supported by IBERMEDIA and ICEC with shooting in Indonesia, India, México and Spain. Also she developing MI CASA a documentary series for young audiences selected in the RealYoung supported by EDN and IDFA. And currently she is involved in the production of "Verborgene Räume" directed by Helin Celik supported by Austria and Vienna film funds produced in Jordan.
COTTON 100%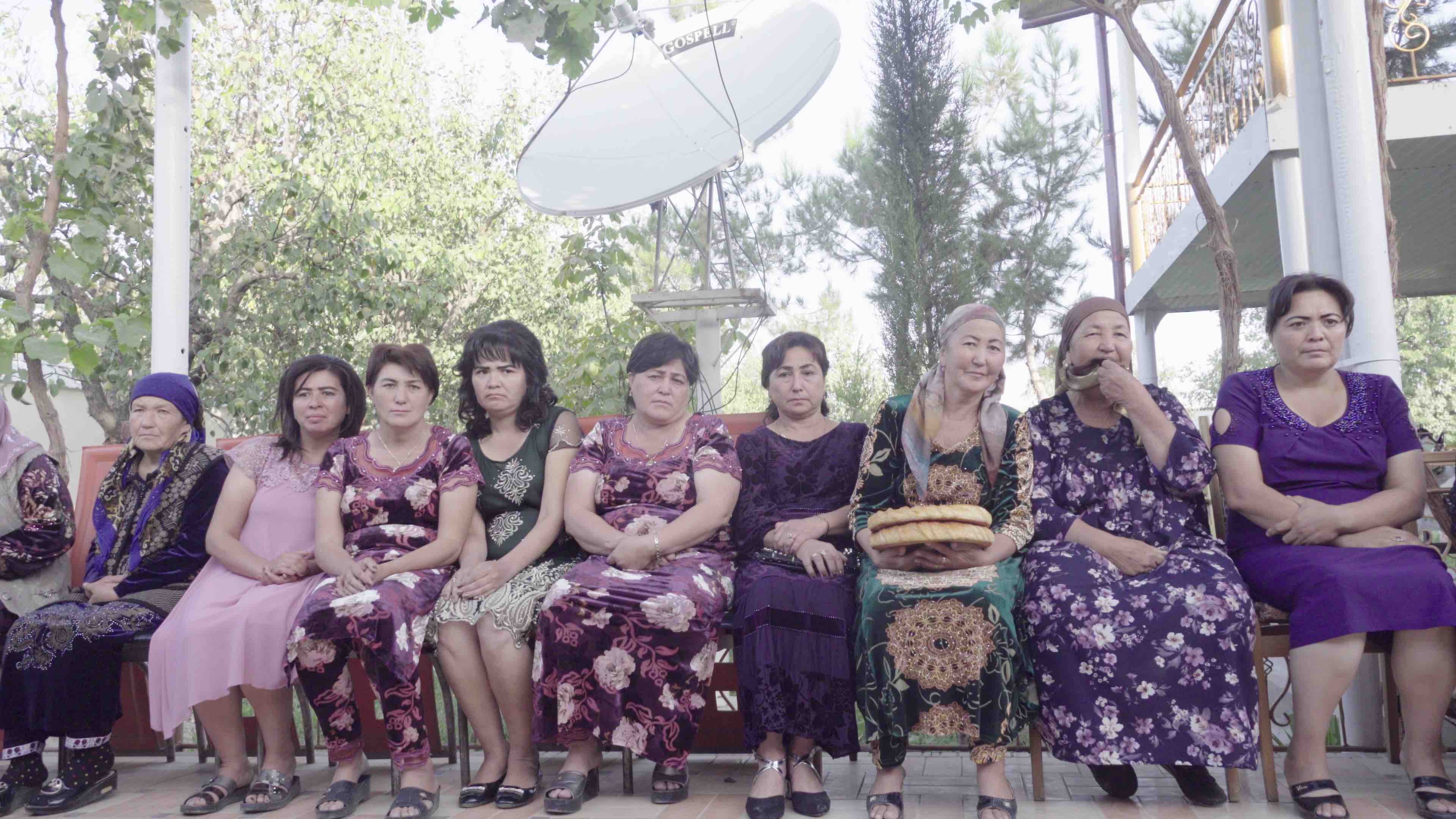 Elena is an activist fighting for the rights of cotton pickers in Uzbekistan. Muhabbat is a farmer struggling with the hardships of rural life… COTTON 100% is a story of two women facing the challenges of a society where forced labor is a norm.
Director: Michael Borodin
Producer: Julia Shaginurova – Einbahnstrasse Productions
DOP:  Timur Karpov
Estimated running time: 64′
Film delivery: August 2020
Production country:
Muhabbat is in her late fifties, she is a farmer, and the head of a big family. Muhabbat rents a field in the country, where she grows wheat and vegetables for sale. In the region, where the lack of water is a severe problem, it is hard enough on its own. But renting land from the state makes it even harder, each year Muhabbat must deliver a certain amount of cotton to the state. Elena is a well-known person in the country. She has been fighting against the violations of human rights in Uzbekistan for many years. She lives under permanent police surveillance, but, each year in the harvest time, she travels through the country convincing people to reject forced labor. The film is a parallel narration of the stories of two women, different in their standings and fate, but very close in strength and consistency.
Michael Borodin
Michael Borodin​ is an Uzbek-Russian filmmaker and scriptwriter.
2021 – Produkty-24, feature film, in pre-production, Midpoint Award for the best script at CoCo Pitch 2019 ( Cottbus, Germany). Next Step program for emerging filmmakers of the Cannes IFF
2019 – Cotton 100%, documentary
2019 – The Registration, short, drama
2018 – Normal, short, drama (La Semain De La Critique, Cannes 2018, Kinotavr Film Festival 2018, Korotche Film Festival 2018)
2017 – Crimea Is Ours, short, comedy
Julia Shaginurova
Julia Shaginurova is a producer, creative producer, and drama consultant. She started her career in Moscow, Russia. There she developed and produced several feature documentaries, eight full-length feature films and over hundred hours of TV series.
Since 2015 Julia Shaginurova is based in Berlin, where she founded Einbahnstraße Productions, a company focusing on creative documentaries and features with the strong social impact.
ELEVATION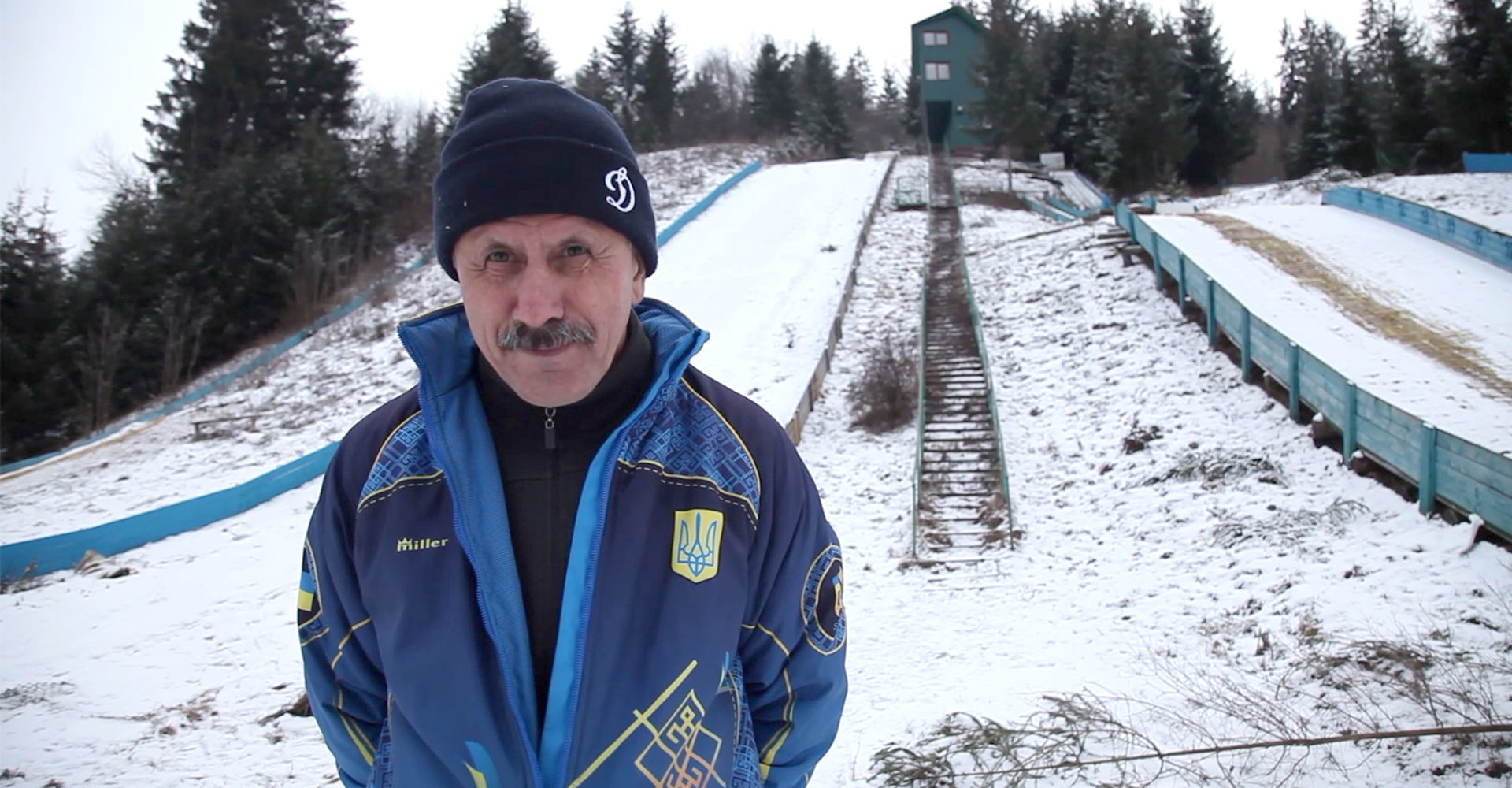 A ski jumping trainer uses a unique technique to raise a new sports star at the end of his career.
Director: Max Rudenko
Producers: Max Rudenko, Melinda Boros – Paradox film
DOP: Max Rudenko
Estimated running time: 70′
Film delivery: March 2020
Production countries: Ukraine, Romania


Vasyl is a ski jumping trainer from a children's sports school. He was ski jumper but failed because of injury. Sport is everything in his life. He lives and works in a small, village deep in the Carpathian Mountains. Several times a year Vasyl ventures into the mountains to spend time in solitude. He believes that unity with nature gives him the strength to psychologically prepare his trainees for competitions, to cope with fear and self-doubt. I'm trying to open his personality through his young trainee Zhenya. She is a teenager and very talented. Vasyl uses a unique technique to raise a new sports star. The trainer is at the end of his carrier and this is, may be, last chance for him to win.
Max Rudenko
Max Rudenko was born in Mykolayiv, Ukraine. He graduated from the School of Cinema and Television in 2009, where he studied documentary film directing (class of Marina Razbiezhkina) and feature film directing (class Vladimir Fenchenko). He continued to study at the Gerasimov State Institute of Cinematography (VGIK), the Cinematography Department (class of Igor Klebanov), and graduated in 2015. He lives in Ukraine and works as documentary film director and cinematographer.
Melinda Boros
Melinda Boros is a graduate of the Sapientia University of Cluj-Napoca, where she majored in Film Studies. She quickly discovered her area of interest and deepened her knowledge in art film distribution and production. Her work experience includes production in several films and distribution. She worked as head of acquisitions at Clorofilm Inc, as a TV producer at Look TV, and project manager at TIFF Transilvania International Film Festival since 2008. Since 2019 she founded Peripatos, The Transylvanian Film Company, a production and servicing company based in Transylvania, Romania.
EXPEDITION 49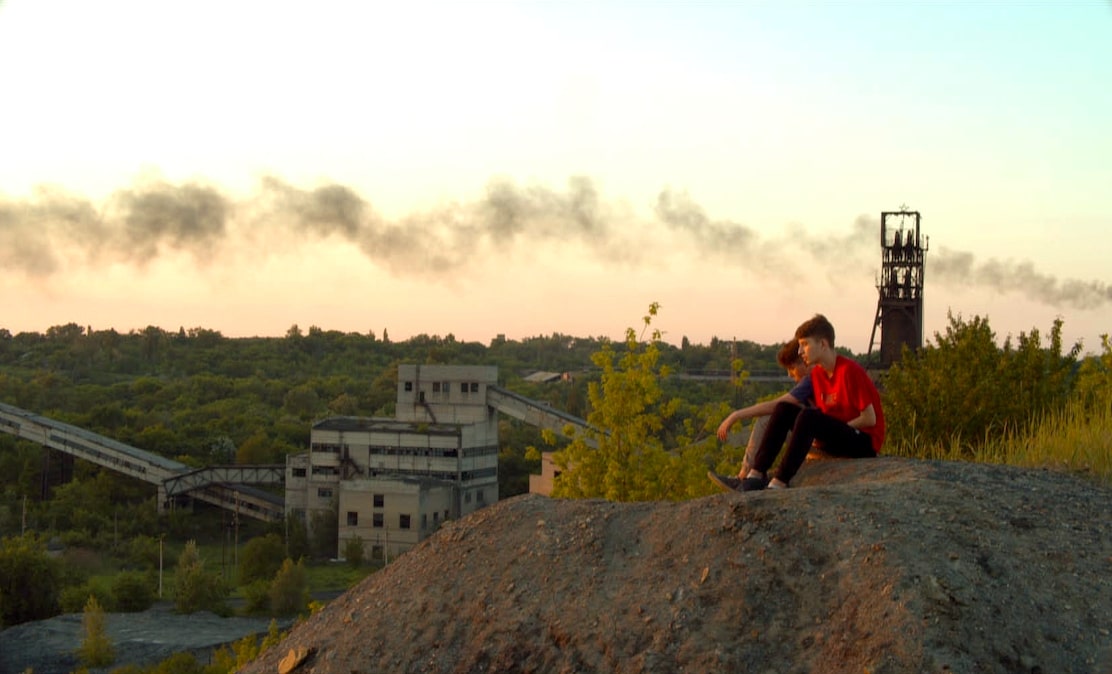 Five Ukrainian teens are struggling to escape the war and the collapse of their coal mining towns, threatening families with social despair. One day, an old mountaineer invites them on a great adventure to the Himalayas to allow them to break free.
Director: Alisa Kovalenko
Producers: Stephane Siohan, Valery Kalmykov – East Roads Films
DOPs: Alisa Kovalenko, Serhiy Stetsenko
Estimated running time: 90
Film delivery: November 2021
Production countries: Ukraine, France, Norway


"Expedition 49" is a teenage adventure doc, telling a turning point in the life of five Ukrainian Tom Sawyers of Eastern Ukraine, trying to find a sense of direction in their lives, while they're stuck in the social and industrial collapse of their native Donbas: the largest coal-mining region in Europe, plagued by a war between Ukraine and Russia. Aged 14 to 16, Andriy, Lisa, Ruslan, Lera and Ilya live in the Luhansk region, on the immediate frontline. Once the home place of legendary Soviet miner Stakhanov. Rich people left, the poor stayed. Andriy and Ruslan's fathers are coal miners, but the bombings have destroyed the pits who threaten to be flooded. The working-class pride has long gone, kids now want to leave. Sensitive Ilya wants to be an actor, but he gets bullied by the local bad guys. Lera complains there's not a cute guy left around, dancing on Billie Eilish in the local bomb shelter. Lisa found a boy, but her lover leaves on the separatists side and might engage with the Russian militia, while her own brother is a cadet of the Ukrainian army. Despite 7 years of war, wounds and traumas, the teens are living these precious eternal moments at the end of childhood and create a world of fantasy against the gloominess around. One day, they all hear on the radio an old adventurer from Kyiv, Valentyn, who wants to bring with him war kids of Donbas to the Himalayas for his last expedition. He will be the sherpa of the Fantastic Five, opening the doors to an unknown world and allowing them to break their (social) chains. A chronicle of the golden hours of teenage years. A film about the sons of the last miners. A tribute to the children of the working-class.
Alisa Kovalenko
Alisa Kovalenko (1987) is a Ukrainian director. She graduated the Karpenko-Kary University of Cinema of Kyiv and studied at the Andrzej-Wajda school of Warsaw. After a student feature-length doc "Sister Zo", Alisa directed her real debut "Alisa in Warland", about the war in Eastern Ukraine, a Polish production premiered at IDFA Amsterdam in 2015 in the First appearance competition. "Home Games" (2018), also a Polish co-production, was again an IDFA selection with 75 festivals and 10 awards.
Stephane Siohan
Stephane Siohan (1978) is a French producer, based in Kyiv, Ukraine. Stephane has directed two interactive documentaries: "Gol" (2012), selected at the Doclab IDFA 2012, and "Kinshasa FM" (2013). In 2016, he created East Roads Films, a French production company supporting author-driven documentaries from Ukraine and around. Stephane has produced Alisa Kovalenko's award-winning "Home Games" (IDFA 2018). East Roads Films also produces creative video content for televisions and digital platforms.
Valery Kalmykov
Valery Kalmykov (1955) is a Ukrainian producer, based in Odesa. Valery founded Truman Films in 2013. He has produced in 2014 "My Mermaid My Lorelei", directed by Nana Jorjadze, official selection at Warsaw Film Festival 2015. In 2017, Valery produced "5 Therapy", by Alisa Pavslovskaya. In 2018 he produced Alisa Pavslovskaya's "Gogoldoc", best documentary at the International Filmmakers Festival, New York. Truman Film just released on HBO Central Europe Aleksander Zhovna's doc "Liza's Tale".
HOME IS WHERE THE FILMS ARE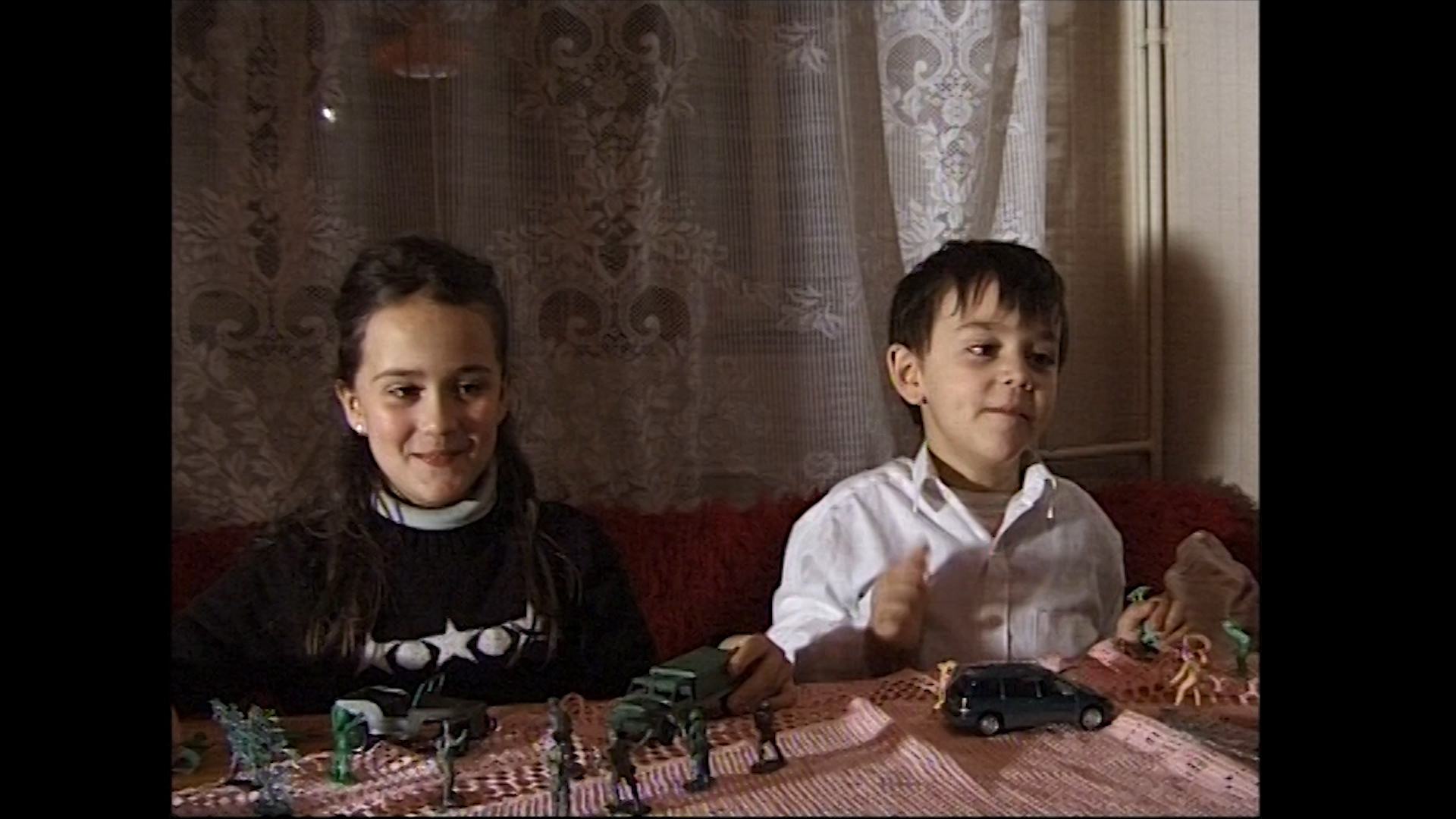 The story of how film transformed a refugee camp into a home.
Director: More Raça
Producers: More Raça, Sunaj Raça – Arena
Estimated running time: 60′
Film delivery: March 2022
Production country: Kosovo


In March 1999, More, who was six, and her family left Kosovo to find shelter on a refugee camp in Macedonia. After seeing the pain and sorrow her eyes saw something magical, in the refugee camp someone came with a screen and a projector and started screening cartoons and movies to children. Today, 20 years after, More lives in Pristina and is now a filmmaker, she wants to find the people who showed films to her while she was a refugee, which has had a great impact on her life. On this journey, she will discover how films have helped other refugee children around the world.
More Raça
More Raça is an award-winning filmmaker and human rights activist born in Kosovo in 1992. More holds a BA and MA degree in Film Directing from the University of Prishtina and is currently enrolled in Ph.D. studies in Bulgaria. Her debut feature film Andromeda Galaxy won the Glocal in Progress award at the prestigious San Sebastian Film Festival 2019. Her short films have participated in film festivals such as AFI Fest, Cairo International Film Festival where she won The Jury Special Prize, Tampere Film Festival, Manhattan Short Film Festival, Florida Film Festival, International Short Film Festival Oberhausen, Edinburgh FF. Filmography: Andromeda Galaxy (feature film 2020), AJO (short film, 2018), HOME (short film, 2016), AMEL (short film, 2014).
Sunaj Raça
Sunaj Raça is an actor and producer based in Pristina, Kosovo. He has produced several shorts, features, documentaries, and TV- Series. In 2009 he produced the TV series called Families, starring Maria Gracia Cucinotta. He works as a film professor. Filmography: Andromeda Galaxy (feature film, 2020), AJO (short film, 2018), HOME (short film, 2016), AMEL (short film, 2014), The Albanian recruit, (feature film, 2018).
KHAMSIN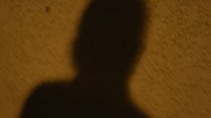 The story of "Khamsin" takes place in Israel in the late 1950s. The Israeli state was founded two years earlier and enthusiastic Zionism overfilled the new citizens. At the same time Marek Hłasko arrived to Israel.
Director: Zvika Gregory Portnoy
Producer: Maria Krauss – Plesnar & Krauss FILMS
DOP: Zvika Gregory Portnoy
Estimated running time: 79′
Film delivery: May 2022
Production countries: Poland, Czech Republic
The SHADOW wanders through Israel. The SHADOW checks whether there is a place for him. He searches, the same as those newcomers who left their home country because they were forced to emigrate. Many years or even centuries of roots have been cut off. Israel is the only place that welcomes them because they are Jews. The SHADOW is also a desperado. Only that he understands the hidden meaning of the problems faced by the society in the young state. In contrast to the propaganda, driven by the myths, the SHADOW speaks in concrete terms. He deals mainly with emigrants from Poland. The SHADOW is looking for a job. He has to find it. And it's hard to find anything. Not only due to his sensitivity, but also due to his difficult financial situation, the SHADOW is becoming aware of real human problems. He is attracted by the fact that these people live by their own myth, because they have everything to lose. They have no way back. And they cannot admit that Israel is a myth, so as united nation is a myth. The SHADOW appreciates the propaganda weight. All these immigrants need it. Because this is not really a struggle for the integrity of the nation, but simply for the land. Not a sacred one – but a physical one. The land with specific borders. And everything they do, they do to protect it. The SHADOW puts the Star of David on his neck, next to the cross. That is how he feels. The khamsin is blowing, the hot, dry wind from the desert. The SHADOW is in his element. And that is when someone tells him in his face that he is not a Jew. Here he gets to know a different alienation than before. The one that all those who immigrated here got to know back where they originated from.
Zvika Gregory Portnoy
ZVIKA PORTNOY photographer, cinematographer, script writer and director mostly of documentary films. Graduate at the Faculty of Direction of Photography and Film Direction at the Sam Spiegel School for Cinema. Director: "DRAMAS" – feature length, documentary, '78", Poland 2017, "NO REASON TO LEAVE" – Short film debut, Self produced, Poland 2012, 18''. Cinematographer: "15 Corners of the World" – 70 min. documentary. Dir. Zuzanna Solakiewicz, Poland, Germany 2013; "Yorzeit", 52 min. documentary.
Maria Krauss
MARIA KRAUSS, film producer and historian. Co-founder of Plesnar & Krauss FILMS. Worked on such a titles: NOUS FILMONS LE PEUPLE by A. Szczepanska; BLOODY DAUGHTER by S. Argerich; DRAMAS by Z. Portnoy, COLD ROMANTIC. SORROWFUL SONGS dir. Z. Solakiewicz. She has wide experience in international co-productions. Present at industry events and film markets: Doc Lab Poland, Baltic Sea Forum, East Doc Platform, Match Me! (Locarno Film Festival), DOK.Incubator and others.
KING MATT THE FIRST. DOCUMENTARY FOR CHILDREN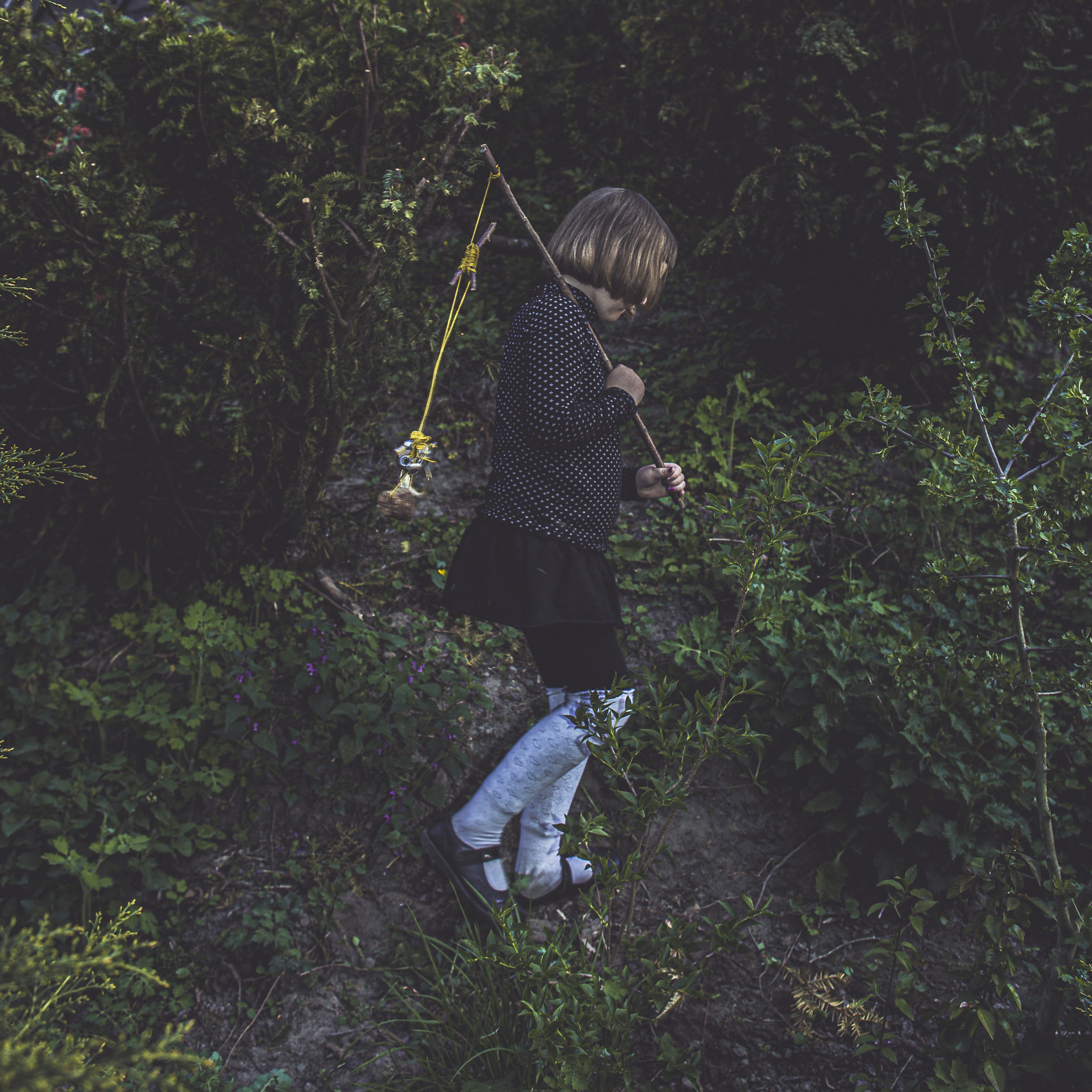 "King Matt the First. Documentary For Children" is a hybrid with documentary and fiction elements that draws a collective portrait of contemporary children and presents an issue of alternative education.
Director: Jaśmina Wójcik
Producer:  Marta Dużbabel – Pinot Films
DOP: Jakub Wróblewski
Estimating running time: 75′
Film delivery: December 2021
Production country: Poland


"King Matt the First" is a full-length documentary film for children with feature elements. The film draws a collective portrait of contemporary children and presents an issue of alternative education in the light of a search for most accurate approach to working with children against the background of crisis of democracy and growing authoritarian tendencies within societal and political spaces. The creators want the film to play an educational role – to inspire little viewers to explore the world in its wealth and diversity and to sensitized them to such values as empathy, solidarity and cooperation. Bearing in mind the desire to address the film to children viewers, the creators will reach for feature film instruments, by putting a documentary narrative into the framework of a story about little king named Matt. The film is based on the motifs of the novel "King Matt the First", published in 1923, written by Janusz Korczak – Polish educator, journalist, social activist and writer of Jewish origin, a precursor of many contemporary solutions in the field of alternative education and pedagogy.
Jaśmina Wójcik
Visual artist, director, and educator. Her work deals with the (in)visibility and self-representation of marginalized communities. She is involved in alternative education by developing authorial practices in the creation of children's artistic expression. Her first feature-length film "Symphony of the Ursus Factory" (2018) has gained international recognition. It has been developed from her multidisciplinary project with former employees of the Ursus tractor factory.
Marta Dużbabel
Marta is associated with the big media group in Poland – ZPR Media, where she is a lead producer conducting documentary TV series. As a commissioning editor in TVP she has been working with such films as multi-awarded "Over the Limit" by Marta Prus "Call Me Marianna" by Karolina Bielawska, "All These Sleepless Nights" by Michał Marczak or "In Touch" by Paweł Ziemilski. She has her own company, Pinot Films, where she is focused on creative production of documentary and fiction films.
LAGOONS. A BATTLE FOR PARADISE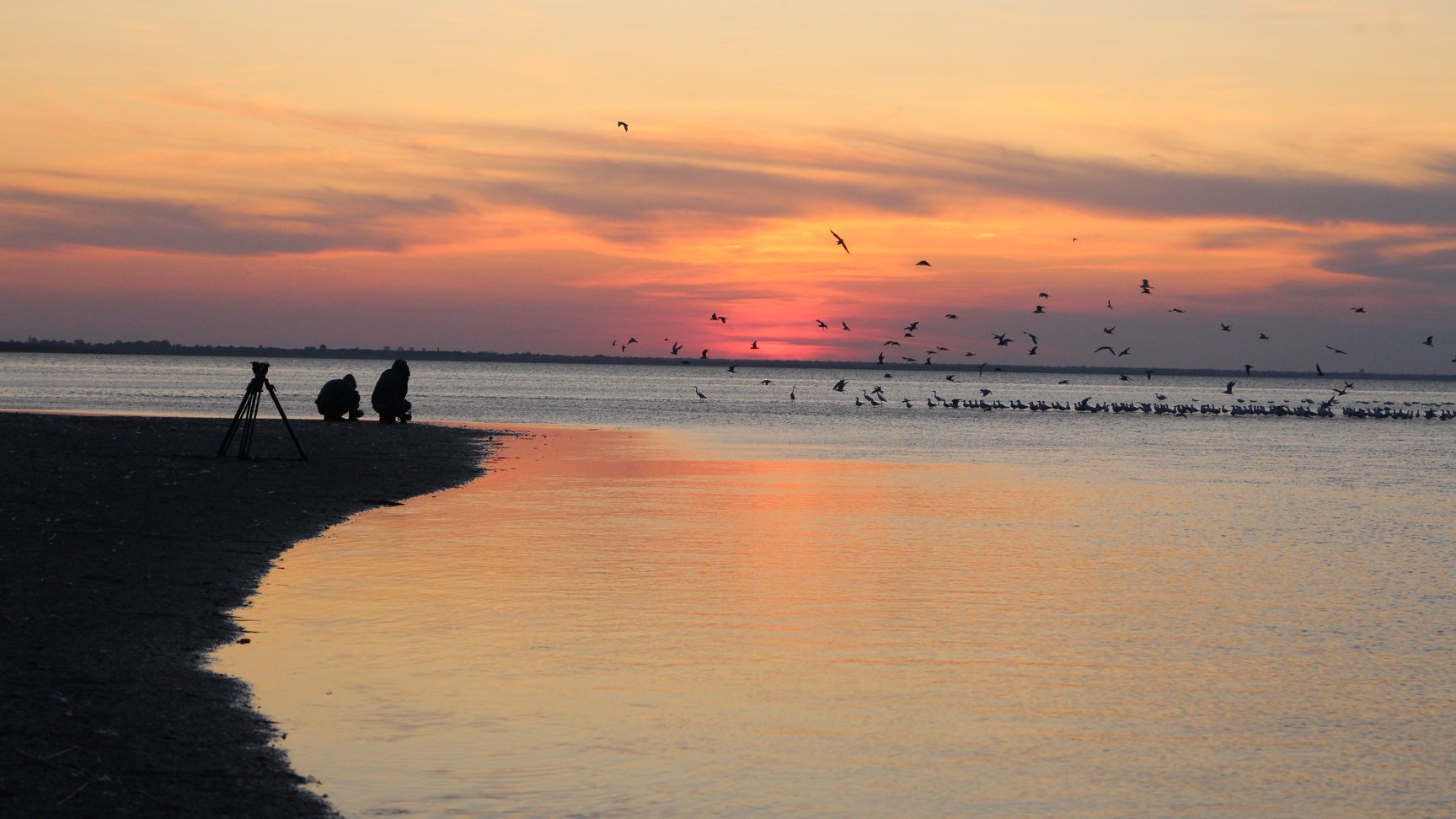 During one year, the wheel of wildlife at Tuzly Lagoons National Nature Park in Ukraine comes full circle, as people who want to live as a part of the Nature, fight those who only want to use it.
Director: Serhii Lysenko
Producers: Anna Kapustina, Oleksandra Kravchenko – Albatros Communicos Ukraine
DOP:  Andriy Lysetskiy
Estimated runnimg time: 75′
Film delivery: 2021
Production country: Ukraine


Tuzly Lagoons National Nature Park is a unique natural complex on the Black Sea. It's the Black Sea's nursery for fish and dolphins, kingdom of birds, a land of rare plants and incredibly picturesque landscapes. For many years, park protectors under the leadership of Ivan Rusev and Irina Vyhristyuk are fighting for the preservation of the Lagoons. This is a life between the two worlds: the world of beautiful nature and the world of intense, dangerous struggle. In this life there is everything: heavenly landscapes, wild animals, pelicans, the sea, and at the same time – night pursuits of poachers, courts with illegal developers, abduction and intimidation of activists. In the film, we will see a year in the life of the Park – the lives of its animals, birds and fish, intertwined with the lives of the park team and other people. Mullet fry will turn into adult fish and come back to give birth to their new offspring, small pelicans will be born, fly to Africa and reappear in the Park the next spring. Meanwhile, Ivan Rusev will hold a new high-profile protest near Odessa Regional State Administration to defend his cause in front of the highest authorities; Irina Vyhristyuk will try to cancel military exercises in the park; the team of environmentalists will excavate the channel for fish into the sea, that's been blocked by illegal fishermen. The wheel of life will come full circle, revealing to us a contrasting world where people and animals are trying to find a way to live together in this beautiful land.
Serhii Lysenko
Studied film directing at the Kyiv University of Theatre, Cinema, and Television. From 2005 until 2011 he worked as a director and screenwriter of television films. In 2012, he founded his own company and began making documentary films. At present, he works as a filmmaker and film editor.
Filmography:
– Our Chaplain / 2019 – feature documentary
– Brothers in Arms / 2018 – feature documentary
– Maidan Encyclopedia / 2017 – feature documentary
Anna Kapustina
Anna Kapustina is a producer based in Kyiv, Ukraine and the founder of the production company ALBATROS COMMUNICOS. Since 2014 she is the producer of the Ukrainian cinematographic community "#BABYLON`13" and NGO "HERO.UA". Selected participant at IDFAcademy Summer School, Dok.Incubator and B2BDoc. Her documentary "The First Company" was recognized as the Best Ukrainian Documentary. Her latest film "THE EARTH IS BLUE AS AN ORANGE" won Directing Award at the Sundance IFF.
Oleksandra Kravchenko
Graduated from National University 'Kyiv-Mohyla Academy' in 2007 (MA Culture Studies). Since 2011 has been engaged in film industry: communications & PR director (Arthouse Traffic, Odessa International Film Festival), executive marketing specialist (Animagrad / FILM.UA Group), producer (ESSE Production House / DGTL RLGN).
Filmography: 2020 (post-production) – Roses. Film-Cabaret / dir. Irena Stetsenko – feature documentary | producer.
MOVED LAND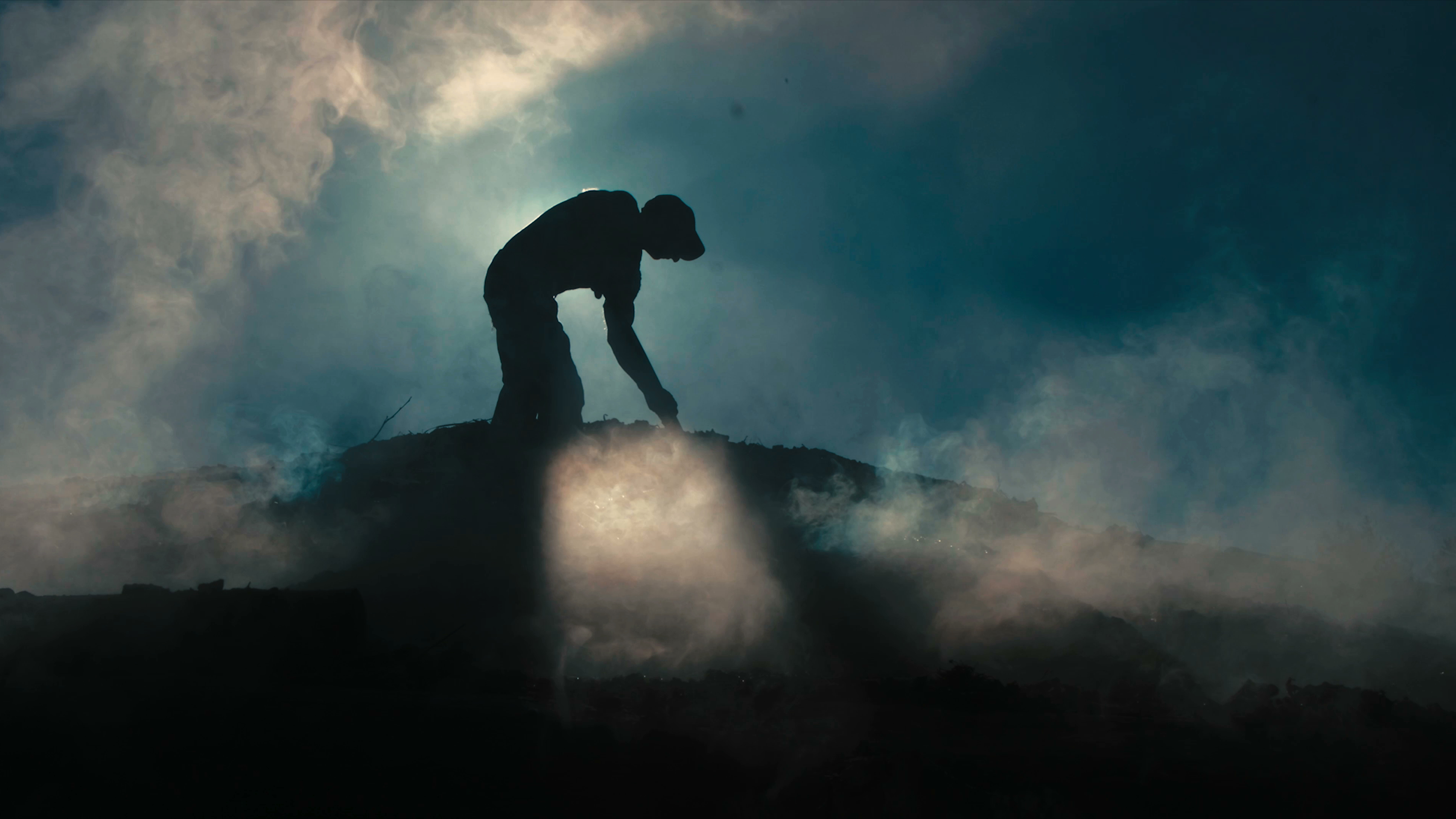 The film explores the permanence of the myth and the sacred where communities have suffered the eradication and abandonment, through the story of the radical and solitary choices of the protagonists, the last guardians of the Ark.
Director: Monika Bulaj
Producers:  Erika Rossi, Lorenzo Cioffi – Ghirigori
DOPs: Zdjęć Aleksander Mazurkiewicz
Estimated running time: 75′
Film delivery: June 2022
Production country: Italy


Terramossa is a choral tale in which, through glimpses of the characters' lives, a world is revealed in which past and present mix and create a unique identity. What each character has in common is a form of resilience and resistance to the advancement of today's society, which clashes with the traditions of its own land. Maria Rodà, who has emigrated to Switzerland 40 year ago, after losing her children in an accident, decides to return and use her life savings to restore life to the village by financing the feast of the patron saint. She becomes the spokesperson for a village that refuses to die. Francesco, a comunist of other times, does not want to leave the empty village and struggles to stay with his wife and his young child Simone. Cosimo, one of the last charcoal burners, regrets the time when he lived nomadic in the woods of Sila while Rocco, the gravedigger and fisherman, continues to hunt swordfish as did his grandfather, refusing to use nets, which kill the myth of the man-fish fight. Everyone is devoted to Maria della Montagna (Mary of the Mountain), not a saint but a young woman on the run, a refugee, who comes down from the mountain every year to bless her people. Terramossa tells the story of the spirit of this land, where new Aeneas, Ulysses and Demeter continue to fight every day against oblivion, never forgetting to welcome those like them, who are now refugees away from their land. Stories from other times and modern stories intertwine in these places and weave the narrative fabric of the film, like a visual epic of a sempiternal land, evocative and full of magic.
Monika Bulaj
Polish photographer and reporter, she carries out since twenty years her research about faiths boundaries between ethnic and religious minorities, nomadic and fugitive peoples, in Europe, Asia, Africa and the Caribbean. She graduated in philology at the University of Warsaw, speaks eight languages and is mother of three children. She is the author of photographic and literary books published by Alinari, Skira, Frassinelli, Electa, Feltrinelli, Mondadori, National Geographic, Contrasto.
Erika Rossi
Erika Rossi is documentary director and producer. Her documentaries have been selected in many international film festivals, including the Torino Film Festival, Vision du Reel, Document Glasgow, Bafici and shown on Rtv-Slo, Hrt and Al Jazeera Balkans. In 2018 she is selected as director for the Berlinale Talent Campus and in the same year, together with Beppe Leonetti, she founded Ghirigori, a production company focused in creative documentary films production.
Lorenzo Cioffi
Founded Ladoc in 2011 that produces documentaries for cinema and tv. He produced over 20 documentaries, broadcast on the main European broadcasters – including: Rai, Sky Italia, France Télévision, Al Jazeera Documetary Channel, TV5 Monde, RSI, TV2000, RFTB, Al Arabyia – and presented at Venice, Locarno, IDFA, Thessaloniki, ZagrebDox, Dok Munchen, Biografilm, TorinoFF, Festival dei Popoli, San Sebastian. Corpo a corpo (2018, 67') Festival dei Popoli 2018 (Audience Award) La natura delle cose (2016, 68') Locarno FF 2016, Jihlava Documentary FF 2016, TriesteFF Napolislam (2015, 70') IDFA 2015.
MY TIME DANCES WITH ME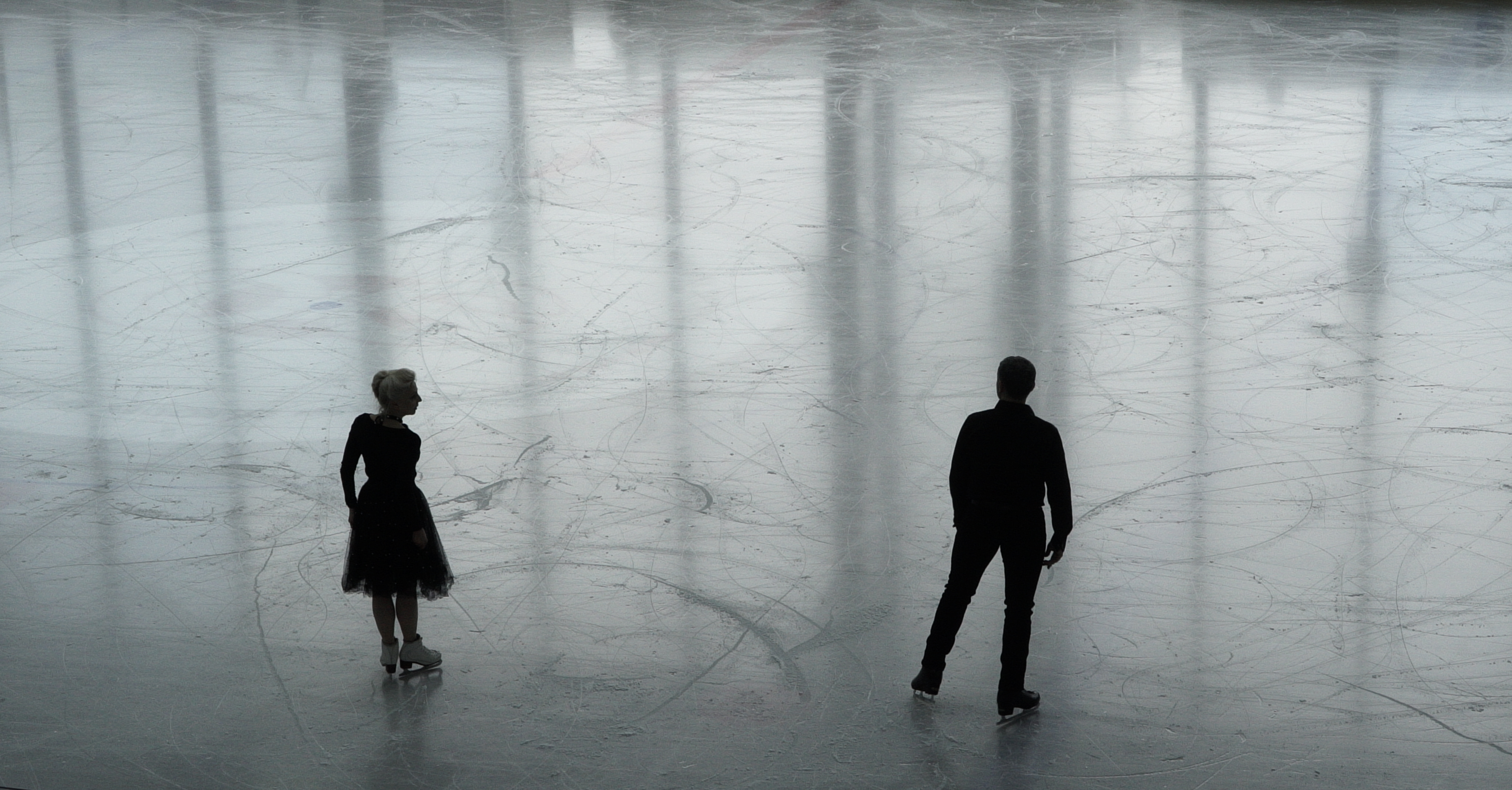 How does my time dance with me, how do I "dance" my life? A story of time, of existence in time and coping with its passing.
Director: Józef Romasz
Producers: Janusz Skałkowski, Kamil Skałkowski – Kalejdoskop Film
DOP:  Józef Romasz
Estimated running time: 52′
Film delivery:  September 2021
Production country: Poland


Anna (63) and Jan (66) are amateur ice dance figure skaters. They perform in a pair since 2003 and now they are preparing for an International Adult Figure Skating Competition in Oberstdorf. They scored first places in Oberstdorf many times, competing and defeating much younger contestants. In their private life they are friends. Anna has built a miniature figure skating museum at her house. Jan is retired. He went through a complicated spinal procedure a few years back. Thanks to amazing determination, he is still able to dance and be Ania's skillful partner. These two are connected through dance and passion. They differ in character and attitude. It's common that they argue during training. They both look after their ill mothers, who require constant care. Every day they confront their mothers' disabilities and their own helplessness. They can feel the time passing, but instead of fighting against it, they try to find themselves in it, maybe trick it… and "dance with it". Following Anna and Jan we want to see their passion and to find out about their motivation. Achieving maturity doesn't necessarily mean saying a melancholic goodbye to being young. It's the ability to really know, what one wants, to understand, what's important in one's life, to relish life – against all odds, against time. Some of the protagonists put much effort in achieving their athletic success. It comes from a place of consciously nursing one's internal freedom, joy and dreams.
Józef Romasz
A Cinematographer, a director and a producer of fiction and documentary films. Professor of Lodz Film School at Cinematography Department. He is an author of awarded documentaries such as 'Where storks rest', 'The Crimean Spring', 'Mark's House', 'The Man Who Never Saw the Wide World'. As a cameraman he worked with such directors as: Sergey Dvortsevoy 'Tulpan', Joanna Dylewska 'Polin. Scraps of memory' , Claudia Buthenhoff-Duffy 'Komeda. A soundtrack for a life'.
Janusz Skałkowski
An experienced and well known film producer. He is co-founder and co-owner of Studio Filmowe Kalejdoskop and Kalejdoskop Film. He was nominated to an OSCAR with a film '89 mm from Europe'. Films he produced were recognized and awarded all over the world (in Oberhausen, Leipzig, Clermont‑Ferrand, EFA Award Felix, IDA Award,Taipei, Mexico, Sydney, Krakow). He is a member of Polish Filmmakers Association, Polish Film Academy and European Film Academy.
Kamil Skałkowski
Producer based in Warsaw. A post‑graduate of the Lodz Film School. He has been working in film industry for over 15 years. From 2010 Vice‑president of Kalejdoskop Film. Worked on many awarded documentary films. Recently worked on 'The Antarctic Syndrome' feature documentary and developing a narrative fiction False Positive, which was part of Biennale Cinema College 2018. Vice- chairman of the documentary section of Polish Producers Alliance. In 2020 he is an Expert for Polish Film Institute.
NANGA DREAM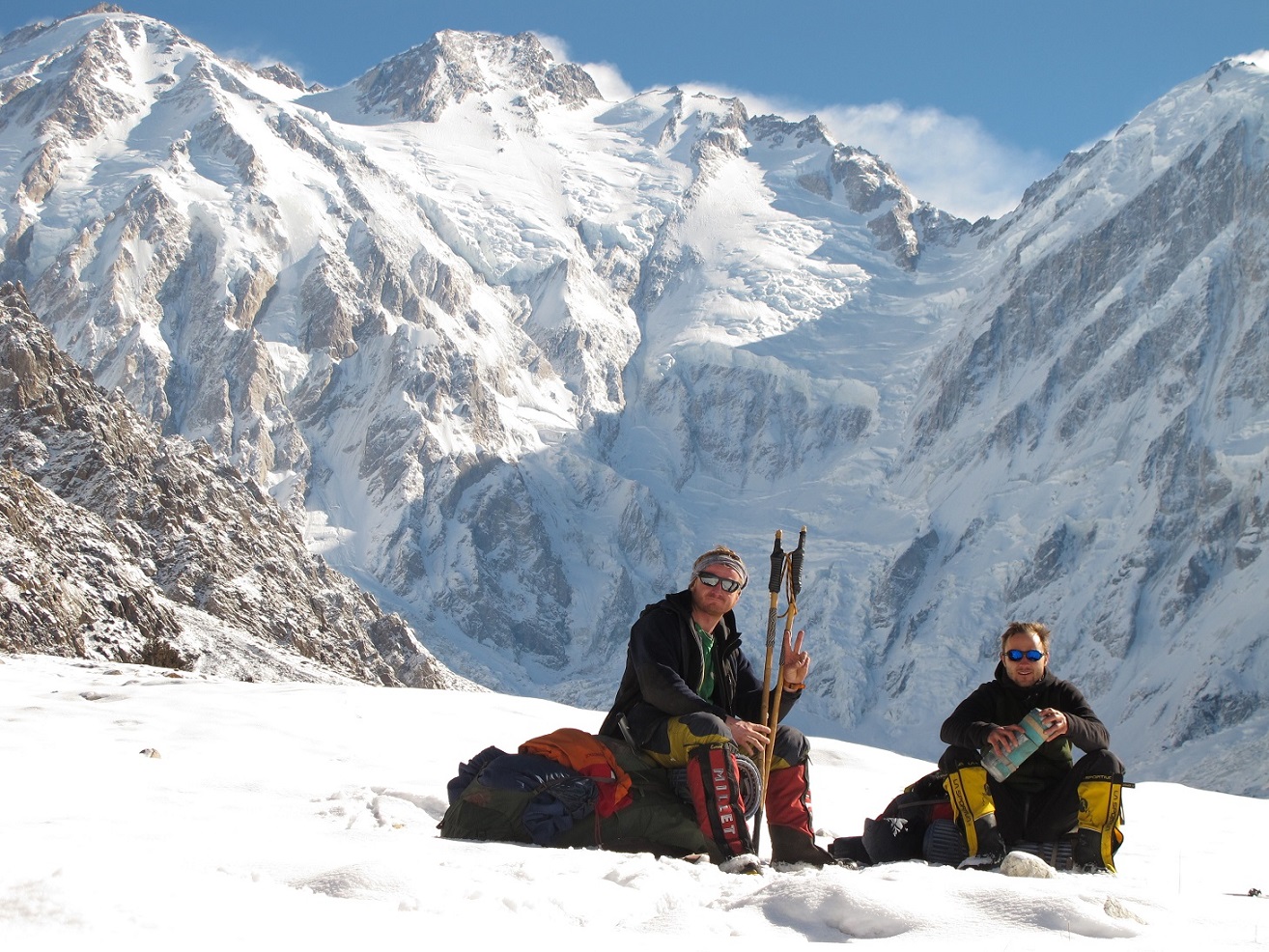 Two friends try to conquer winter one of the most dangerous summit in the world. Despite the difficulties, they strive until one day their paths diverge. For one it means death and for the other life with the question – did it have to end this way?
Director: Jarosław Wszędybył
Producer: Karolina Śmigiel – UNI-SOLO Studio
Estimated running time: 90′
Film delivery: January 2023
Production country: Poland


Climbers Tomek Mackiewicz and Marek Klonowski were outsiders in the world of himalism. They did not have outstanding mountain achievements or financial support from sponsors. Instead, they had a lot of personal trouble and one dream: to reach one of the most dangerous eight-thousanders in the world in the winter – Nanga Parbat.
For the first time they tried to conquer the mountain in 2010. Despite they were ridiculed, rejected by professional climbers, they returned to the Himalayas for the next four winter seasons. At the same time, they fought in everyday life – against unfavorable financial circumstances, growing responsibility for families, with themselves. Friends fought side by side, and finally, during the fourth joint expedition, Marek learned about birth of his child. He decided to leave the team and go back home. Tomek was unable to accept it. For Marek Nanga was important, but not enough to devote her life to. For Tomek, the mountain became an obsession. He wanted to be the first man to reach the summit in winter. However, in 2016 Simone Moro did it. Lonely but determined Tomek rejected the Italian achievement. In 2018, he undertook the next winter expedition to Nanga. This time he reached the top – but at a high price. Tomek remained in the Himalayas forever.
Made in the found footage formula, based on materials made by climbers, "Nanga Dream" is a story of friendship between Tomek and Marek and their relationship with mountain. The archival material will be enriched with memories of Marek, who from today's perspective will look at past events, trying to answer the tormenting question – could I have done something more to prevent my friend's death?
Jarosław Wszędybył
Graduate of polish philology. PhD student at the Film and Television Direction Department of Film School in Lodz. He had been educated by the giants of Polish documentary: Kazimierz Karabasz and Lidia Zonn. He works in both – fiction and documentary as well. Filmography: Playing With Time (dir., doc. 45 min., 2010); The Dragon Spring (dir., doc., 57 min., 2017); The End of the Valley of Tears (dir., doc., 70 min., 2020, in post-production)
Karolina Śmigiel
Film producer, cultural project manager, board member of UNI-SOLO Studio, member and co-founder of Wild Berry Film Association, co-creator, and coordinator of the Abstract Thinking Festival and other educational activities, expert and cultural animator. A graduate of culture studies at Warsaw University, postgraduate studies for culture managers at the Warsaw School of Economics and 20th-century philosophy at Collegium Civitas in Warsaw, she lectures at the Warsaw Film School at the Film Production Organization Department (Film Promotion and Distribution). She is the artistic director of International Film Festival Cinema in Sneakers.  The Dragon Spring (prod., doc., 57 min., 2017); The End of the Valley of Tears (co-prod., doc., 2020); Nanga Dream (prod., doc, 90 min., 2023, dev).
NO PLACE FOR YOU IN OUR TOWN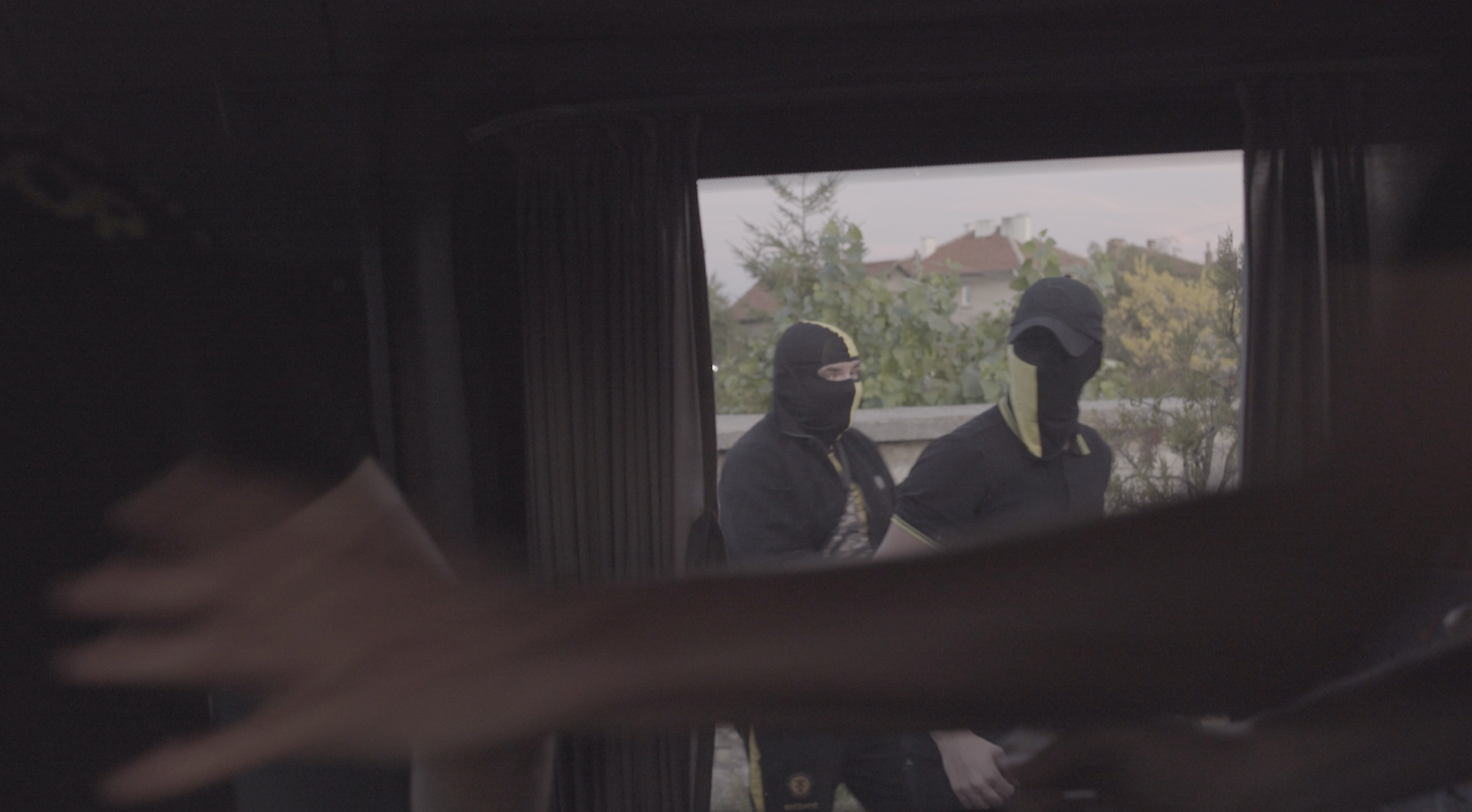 PETROZAVODSK, KIRKENES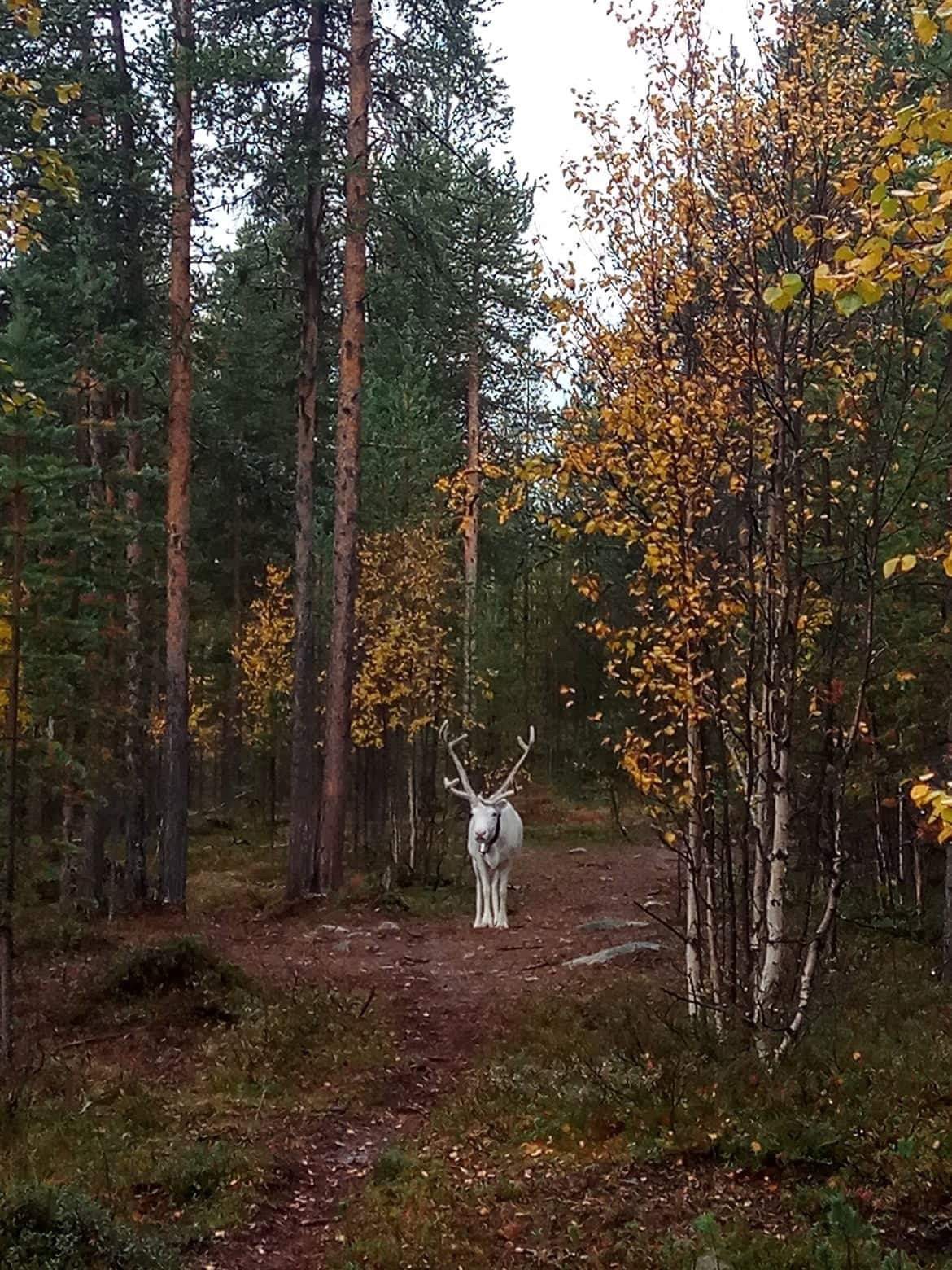 POLYMERS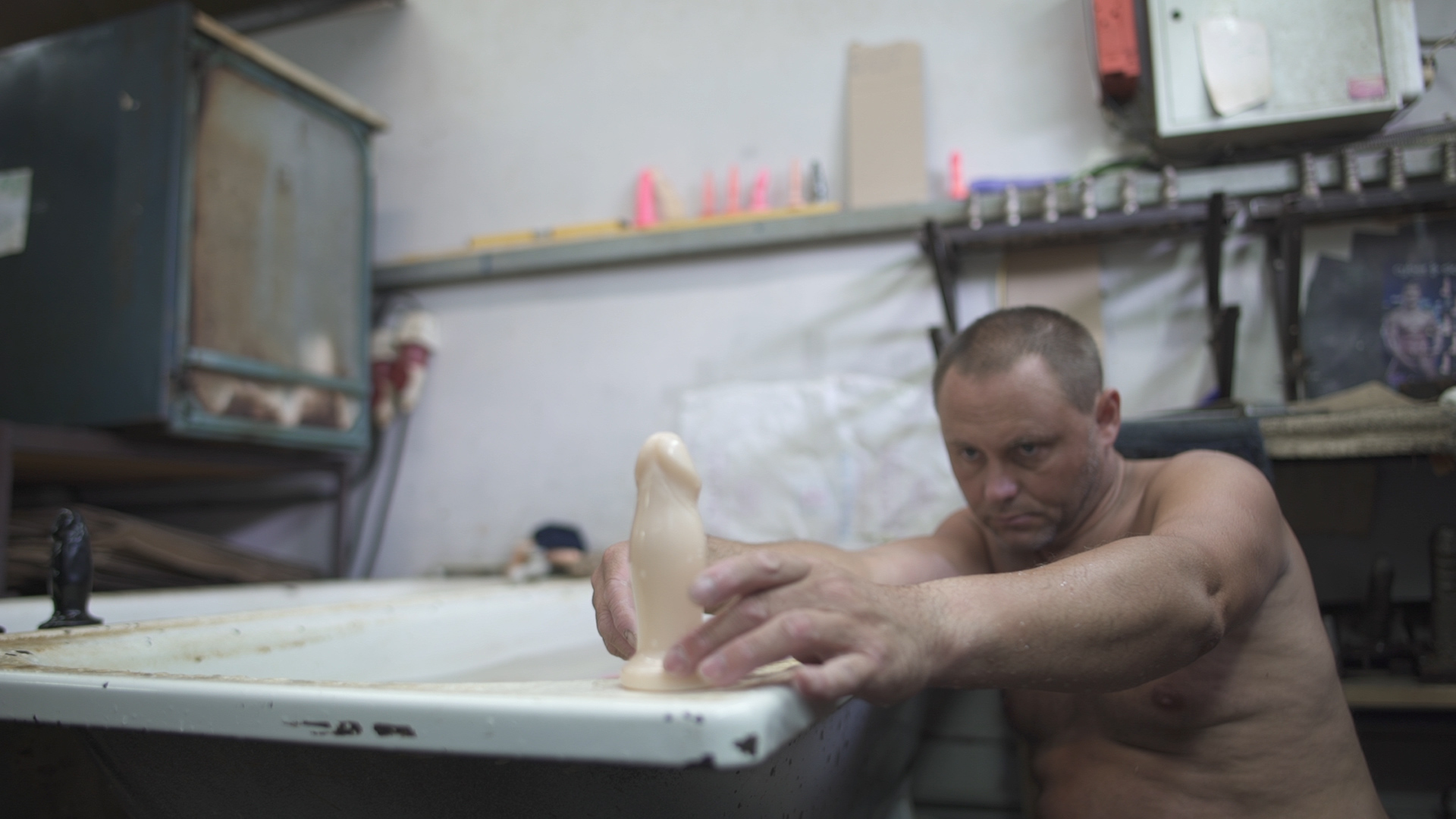 An uncommon story of the common villagers that started a manufacture of sex toys in the notoriously conservative south of Russia.
Director: Denis Shabaev
Producers: Max Tuula, Maria Gavrilova – Marx Film
DOP:  Denis Shabaev
Estimated running time: 90′ / 52′
Film delivery: February 2021
Production country: Estonia


In the southernmost part of Russia, known for its conservatism and adherence to "traditional Orthodox values", in a small Cossack village, stands an unusual factory. It is located in the building of the former communist social club (formerly a mill), still with a fresco of Lenin on the wall. Half of the locals work here. It produces highly demanded sex toys sold all over the former Soviet Union. The factory employees are the characters of our film. It was founded by Vadim, an obstetrician by training, who used to work as a taxi driver. Once, out of curiosity, he decided to make a dildo with his own hands. Later he managed to sell it to a sex shop in Moscow—and the dildo turned out to be of such high quality that he was asked to produce a hundred more. Now Vadim's entire family work here, incl. his new wife, charismatic Tatiana, an expert in erotic clothing. The other characters are the old Anatolich, a veteran of the production; the young Zhenia, an inventor that gradually replaces "unpatriotic" European molds with the Russian counterparts he makes himself; Tatiana and Olga who dumped their husbands to start a life together—a revolutionary act for the Russian countryside. We'll introduce the story through the eyes of newcomers: the factory will reopen after the lockdown and hire new trainees from locals that will study the manufacturing process from scratch. Together with them we will be exploring the factory and, most importantly, see how the attitude of these common people change. We will also see how the orthodox community will react to the progress of the factory. This will be a story about the breaking of stereotypes, going against taboos of a conservative society.
Denis Shabaev
Denis Shabaev was born in 1980 in Moscow. In 2014 he graduated from the Marina Razbezhkina School of Documentary Film. His graduate work Together (2014) participated in such festivals as DocLisboa and DocuDays UA (the Main Prize in Docu/Life). His next film, Not My Job (2015) received a Regard Neuf Jury Award for the Best Innovative Debut at Vision du Reel. His hybrid film Mira (2018) was honored by the Rebel with a Cause Award in the experimental competition of the Tallinn Black Nights IFF.
Max Tuula
Max Tuula is an Estonian producer. He coproduced the docudrama I DON'T LOVE YOU (2012, Warsaw) by Rastorguev/Kostomarov, their next project THE TERM (2014, Karlovy Vary) and the duology KIEV/MOSCOW (2015, Special Mention in Locarno). In 2016 MY FRIEND BORIS NEMTSOV was named Best Documentary in Krakow. In 2017 THE TRIAL: THE STATE OF RUSSIA VS OLEG SENTSOV was selected for the Berlinale. In 2018 HOW BIG IS THE GALAXY? premiered at IDFA and was named Best European Children's Documentary in 2020.
Maria Gavrilova
Born in Moscow, Maria is a co-founder of Marx Film. The list of the documentaries she produced includes the anthology 15 Young by Young (the Russian segment) (2012), I Don't Love You by Kostomarov/Rastorguev (2012, Warsaw), The Term by Rastorguev /Kostomarov /Pivovarov (2014, Karlovy Vary), Kiev/Moscow (2015, Special Mention in Locarno), My Friend Boris Nemtsov (2016, Best Documentary in Krakow), The Trial by Askold Kurov (2017, Berlinale) and How Big Is the Galaxy? by Ksenia Elyan (2018, IDFA).
RIDING WITH GHOSTS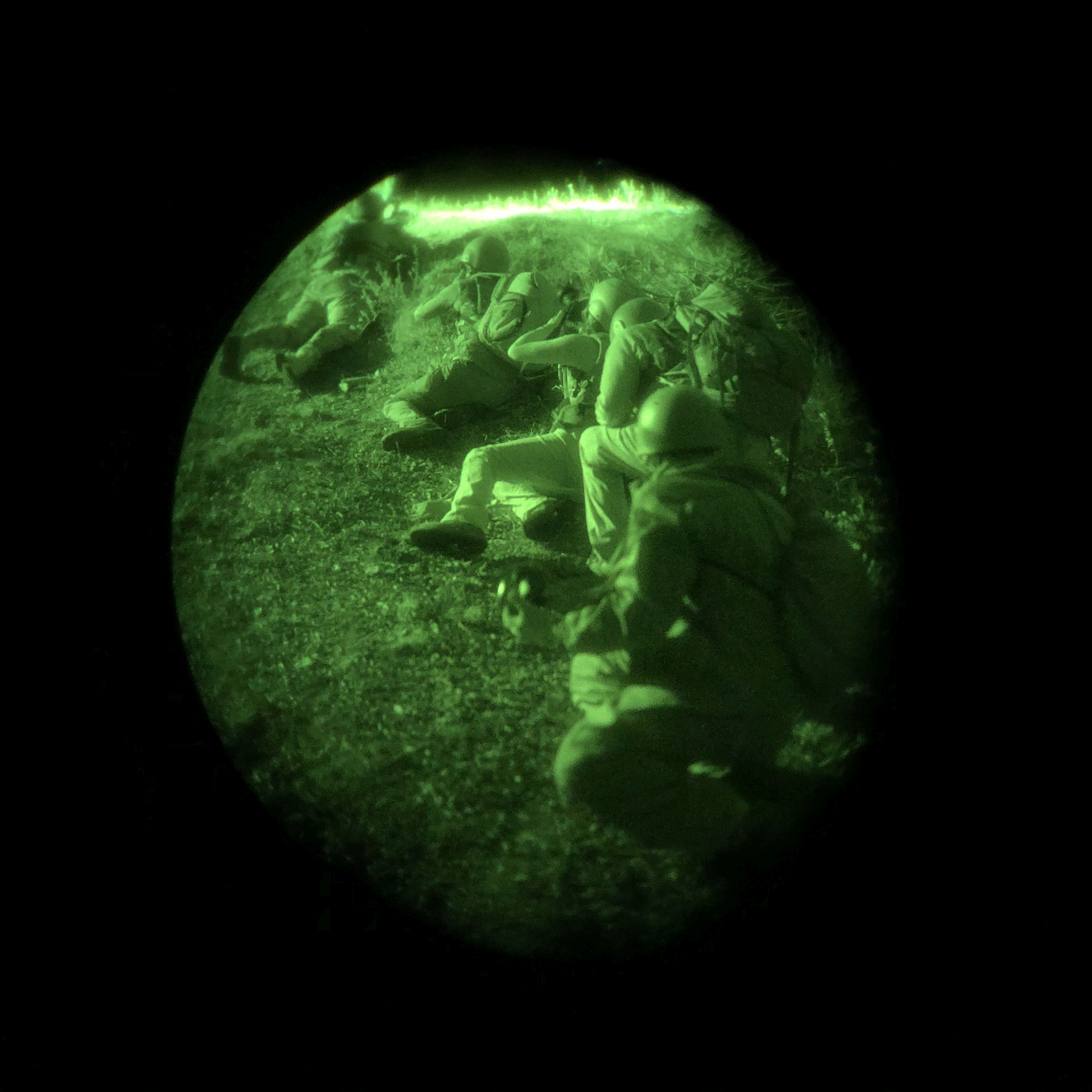 A world-famous war photographer has PTSD, but despite its dramatic outcome, he keeps going to the dangerous front lines. The situation gets even more complicated when his son, also a photographer, announces his plans to photograph the war.
Directors: Piotr Małecki, Maciek Nabrdalik
Producer: Piotr Małecki – Short Docs Media
DOPs: Piotr Małecki,  Maciek Nabrdalik
Estimated running time: 52′ / 72′
Film delivery: September 2022
Production country: Poland


Frederic, a well-known French war photographer, has been documenting armed conflicts around the world for many years. His family life got ruined – the marriage fell apart after many years of his absence at home. His night dreams are often interrupted by horrible nightmares. Like many of his colleagues, Frederic has post-traumatic stress disorder and struggles finding himself back in peaceful western Europe. Today Frederic finds relief in road cycling. Together with a group of war photographers, they defeat demons during long, cycling escapades. His legend attracts young people, so he passes the torch to the new generations, teaching at war photography workshops. Alex, an office worker, an enthusiastic amateur photographer, meets Frederic at such a course. Alex plans to turn his life over upside down, to document armed conflicts just like his master. He perceives it as a welcome change from his tedious everyday office job. Frederic's son, Raphael, recently began working as a photojournalist in Paris. Although he has well learned the consequences of his father's choices, he is also preparing himself for the first trip to the front, much to his father's outrage. Frederic teaches war photography to Alex, but at the same time, he tries to save his son, Raphael from the same. He does not want him to sacrifice life for this job that one never returns from and that spares no one. Frederic will also have to make a decision of his own – perhaps the time has come to change the old ways and stop it altogether?
Piotr Małecki
Piotr Małecki is an accomplished and widely awarded photojournalist who started documentary film-making in 2011.
His documentaries have premiered at DOK Leipzig FF ("Out of the Blue) and Krakow FF ("George and George on the Lake") and have been appreciated with awards, nominations, screened in TV, in-flight entertainment etc.
Documentaries directed:
– Personal Portrait vol. 2 (47' 2018)
– George and George on the Lake (29' 2018)
– Personal Portrait (42' 2017)
– Out of the Blue 33' 2015
Maciek Nabrdalik
Maciek Nabrdalik is a Warsaw-based documentary photographer and a member of the VII Photo Agency whose primary focus is on sociological changes in Eastern Europe.
Maciek's awards include honors from World Press Photo, Pictures of the Year International, NPPA The Best of Photojournalism and multiple awards in his native Poland. His work has been exhibited and published internationally.
Camera operator in films:
-Eat Up, dir. Fiona Turner, 2018
-What do you feel? dir. Marcin Łobaczewski 2019
THE BARRIER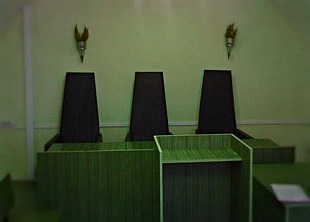 A tiny remaining minority of lawyers in Russia refuses to submit to the authoritarian regime and keeps on, in spite of the danger, fighting for the rights of their clients.
Director: Masha Novikova, Joakim Demmer
Producer: Joakim Demmer – Joakim Demmer Filmproduktion (DE) in cooperation with Novikova & Dochters (NL)
Estimated running time: 90′ /  6 x 46 ' TV
Film delivery: September 2022
Production Countries; Netherlands, Germany


Working as a lawyer in Russia has no doubt always been a dangerous profession, the last two decades over 300 lawyers have been killed. But recently something has changed. Before, repression from the authorities against lawyers mainly aimed at their clients. If the lawyers were hit, it generally was considered as "collaterals". Since 2019 the lawyers off Russia themselves have become the main targets. Especially they who still take on cases considering human rights issues or corruption. According to the Moscow Bar Association, "Our opponents seek every opportunity— to bypass legal restrictions". Where the majority of Russia's about 80.000 lawyers have arranged themselves with the system, there surprisingly exists a little tiny minority – a few hundred lawyers spread over the vast country – that in spite of dangers – do still take on cases that might cause conflict with the authorities. In a multi-perspective, the BARRIER tells the stories of these exceptional lawyers, and simultaneously paints a complex picture of the Russian society. In the film, we are following several different lawyers around in Russia, from the political epicentres in Moscow and St. Petersburg to far away provinces like Krasnodar. What drives these people to take on these cases, why do some people take on a responsibility, even if it with great certainty put them at high risk and could ruin their careers and lives? On a second level the film takes up a question important for all of Europe today. In a time where governments increasingly are undermining the legal institutions – why is rule of law so important for our societies.
Masha Novikova
Masha Novikova was born in Moscow, USSR. After studying pedagogy at the University of Moscow she worked as a teacher in Russian language and literature. Shortly before the fall of Berlin Wall, Masha moved to the Netherlands and got involved in filmmaking, working as executive producer for Dutch TV, director and DOP for documentaries. In 2006 she directed "THREE COMRADES" that premiered at Sundance and Locarno. In 2019 her most recent film "DAYMOHK" premiered at Hot Docs in 2019.
Joakim Demmer
Joakim Demmer grew up in Sweden. After studying photography, he worked as a cameraman in Scandinavia. From 1995-2001 he studied directing at the German Academy of Film & Television in Berlin. Since his graduation he is working as an independent filmmaker and producer based in Berlin and Malmö with an international work field. Joakim's documentary DEAD DONKEYS FEAR NO HYENAS has been screened in over 40 countries. His most recent film THE DAUGHTER OF… won the German Grimme-Prize in 2020.
THE FOREST. SIMONA

The grandniece of Simona Kossak, a famous Białowieża Forest protector, is following her remarkable life and uncovers family secrets through sorting old pictures. A story about the power of nature and meaning of ecosystem in our lives.
Director: Natalia Koryncka-Gruz
Producer: Natalia Koryncka-Gruz – Eureka Studio Sp. z o.o.
DOP: Piotr Jaxa
Estimated running time: 75′
Film delivery: December 2021
Production country:  Poland


Ida Matysek, the daughter of Joanna Kossak and the grandniece of Simona, travels to the Białowieża Forest. She is the heir of Lech Wilczek – Simona Kossak's partner and the author of numerous pictures documenting their life together. Sorting through the pictures left by Wilczek, Ida uncovers stories from the life he had with Simona that have been captured in the photographs and their friends' memories. She reads Simona's "The Białowieża Forest Saga", listens to the folk tales she recorded for the radio, goes through her pictures with wild animals, and watches her films. On her journey into the past, Ida discovers family secrets she has been unaware of. Together with Ida we unravel the magical world of both the primeval and today's Białowieża Forest. We learn about the remarkable life of Simona Kossak – a daughter, grand- and great-granddaughter of the famous painters from the renowned Kossak family, a woman who left Cracow and found her true home in the Białowieża Forest where she worked as a psychologist and wildlife biologist. To her we owe the opportunity to see the Białowieża Forest not only as a natural reserve, but also as an extraordinary and unique ecosystem that has existed for thousands of years. A forest that has served as a witness of important events, a safe haven and the habitat of animals that are often on the verge of extinction today.
Natalia Koryncka-Gruz
Graduate of Polish Studies at the University of Warsaw and Directing Faculty at the Film School in Łódź. For her short fiction film '1-1' she won many national awards and 18 at international festivals: in Turin, Bilbao, Oberhausen, Nimes and Munich. Her "Amok" was awarded at Gdynia Film Festival. She is a member of the Polish Film Academy, Polish Directors Guild, SFP and KIPA.
Filmography (i.a.):
– Minor Genocide (2018) – documentary
– Warsaw by Night (2015) – fiction
– Amok (1998) – fiction
THE LAST LESSON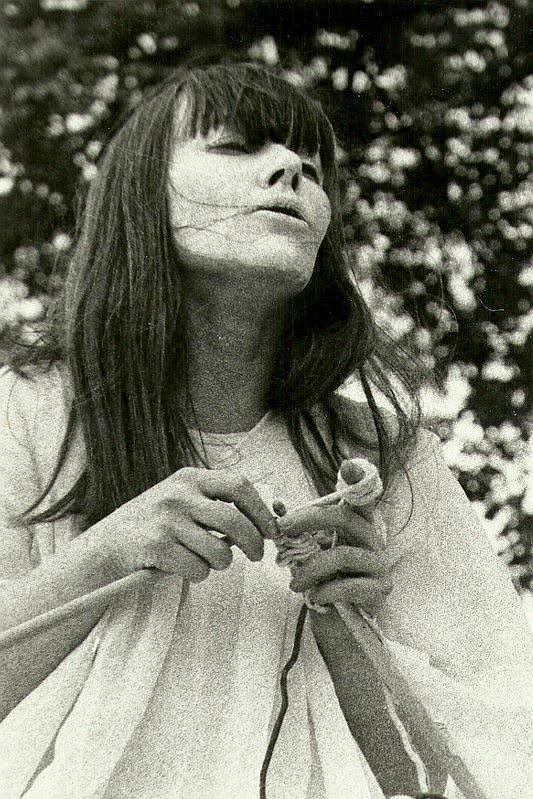 Ewa Benesz is one of the last witnesses of the Grotowski theatre experience. Now she decided to abandon her role of theatre Master, and to come back to her motherland Poland, to write her memories. What will remain of 60 years of artistic research?
Directors: Andrea Mura, Federico Savonitto
Producer: Chiara Andrich – Ginko Film
DOPs: Andrea Mura, Federico Savonitto
Estimated running time: 75′
Film delivery: September 2021
Production country: Italy


An elderly lady with a white bob lives in a secluded spot in the mountains, in Sardinia, Italy. She wakes up early, does some Yoga, takes care of her garden and translates sanskrit texts from Veda. She leads a solitary life, and when she occasionally meets someone she says few gentle words with her strong Polish accent. Archive Videos and Photos reveal the past of this lady: she is Ewa Benesz, and she took part in the avant garde theatre of Jerzi Grotowski and Peter Brook. "Truth is not definable. It can only be unveiled. When it happens, in the act of creating, I touch freedom and renewal. This is Theatre in status nascendi. There are no spectators." With these words Ewa Benesz starts her workshop in Alicante (Spain) with a group of people coming from different countries and backgrounds. In the seventeenth-century's farm where the workshop takes place the days flow through ritual dances, chants and relaxation techniques chosen from the oldest traditions. These practices awaken vitality and turn perceptions from automatic habits into primary expression. This paratheatrical experience reveals the 'mythical reality' of life closer. In the farewell greetings Ewa reveals that this has been her last lesson. Back to her home in Sardinia, has come to take an inventory of ones life. She organizes her most important objects in a suitcase: a little Sai Baba statue, an african drum, a letter which she got from Grotowski. Stefano, one of her assistants, listens to the stories tied to these objects. Now the time has come to go back where everything started out: in Lublin she wants to close the circle of a life full of syncretic explorations, exchanges and meetings with remarkable.
Andrea Mura
Andrea Mura (Cagliari, 1980). Graduated at the Italian National Film School. He directed Nodas (2015), Ladiri (2017), Transhumances (2020) which participated in international festivals such as PriMed (Marseille), RAI Film Festival (Bristol), See you sound (Turin). He has been the artistic director at the Sole Luna Doc Film Festival since 2014.
Federico Savonitto
Federico Savonitto (Udine, 1981). Graduated at the Italian National Film School. He held the task of teaching tutor at the Centro Sperimentale di Cinematografia. He completed several documentaries such as La fine che non ho fatto (2011), La città sconosciuta (2013), La battaglia di Capo Bon (2017), Pellegrino (2018), In a future April (2019), which participated in several international festivals, such as Biografilm Festival, Trento Film Festival, DOC-Cévennes, DOK Leipzig, Locarno Film Festival.
THE PLAGUE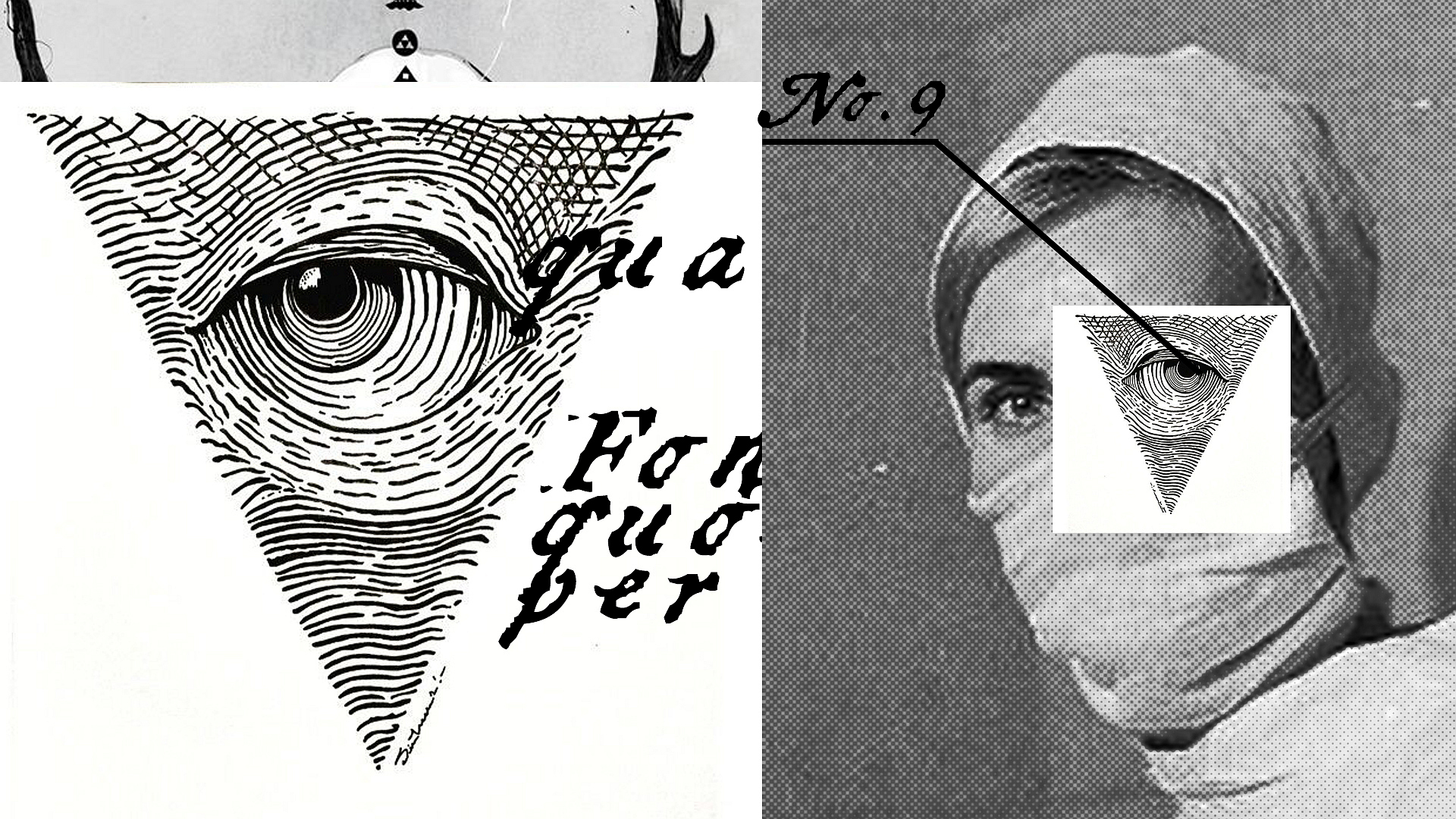 A film essay about emotions that appear when the virus distorts our perception of the reality. The epidemics – that of smallpox from 1963 Wrocław and the contemporary coronavirus pandemic – are a backdrop for talking about fear and anxiety.
Director: Monika Kotecka
Producer: Paweł Kosuń – Centrala
DOP: Monika Kotecka
Estimated running time: 70′
Film delivery: September 2021
Production country: Poland


A hot day. A washed-out black and white film shows women sunbathing and a group of men, furtively drinking booze. After a while we can spot bars and medical personnel in full protective suits and masks. Some new infected have been brought in. The epidemic surprised everybody. The disease starts like a flu, but when untreated, leads to serious complications which may result in death. The potentially infected are detained. The city has become a space of fear, suspicion and avoided contact. The implemented prevention system enhances the feeling of isolation and loneliness. Browsing through archive materials about the smallpox epidemic in 1963 Wrocław, we have the impression that the scenario of those events is now coming back in a disturbingly similar style. Increased safety measures, closed-down cities, conspiracy theories – the events of the 60's are reflected in the everyday life of the 21st century. Once again, nobody feels safe. "The Plague" is a portrait of human fear. Inspired by the historic events and the current situation, it examines what happens between news and numbers – within words, stories and emotions of the protagonists. We observe patterns of behaviour imposed by the epidemic: whether in a state-controlled society of the past, or that of the contemporary world, dominated by technology and aggressive media. Combining archive materials, animation and interviews, we wish to create a language of documentary essay, as unique and unobvious as fear itself. We wish to grasp the omnipresent feeling of living a suspended life in a timeless reality between the world we know and the one of which we know nothing yet.
Monika Kotecka
Cinematographer, director. Graduate of sociology, Photography at the European Photography Academy in Warsaw and Direction of Photography of the Łódź Film School. Her short films were presented at such festivals as e.g. Cannes, Berlinale. Together with Karolina Poryzała as Kurkot Kollektive she made her debut film VOLTE, which was awarded at HOT DOCS 2017 in Toronto and screened in Sundance and IDFA. Her feature documentary supported by the PFI and HBO – THE HEARD is at final editing stage.
Paweł Kosuń
He gained his experience working on numerous international co-productions – he has produced among others J. J. Kolski's PARDON and an award-winning, D. Ondricek's IN THE SHADOW. Another production, DEERBOY, premiered at the Sundance Film Festival. Participant of Atelier Ludwigsburg-Paris, where he studied film production at La Femis in Paris and Ludwigsburg FilmAkademie in Germany. In 2014, he took part in the Emerging Producers programme at the Jihlava FF. In 2016, together with the A TIME OF GODS project, he participated in the Biennale College Cinema in Venice.


THE TASTE OF CELIBACY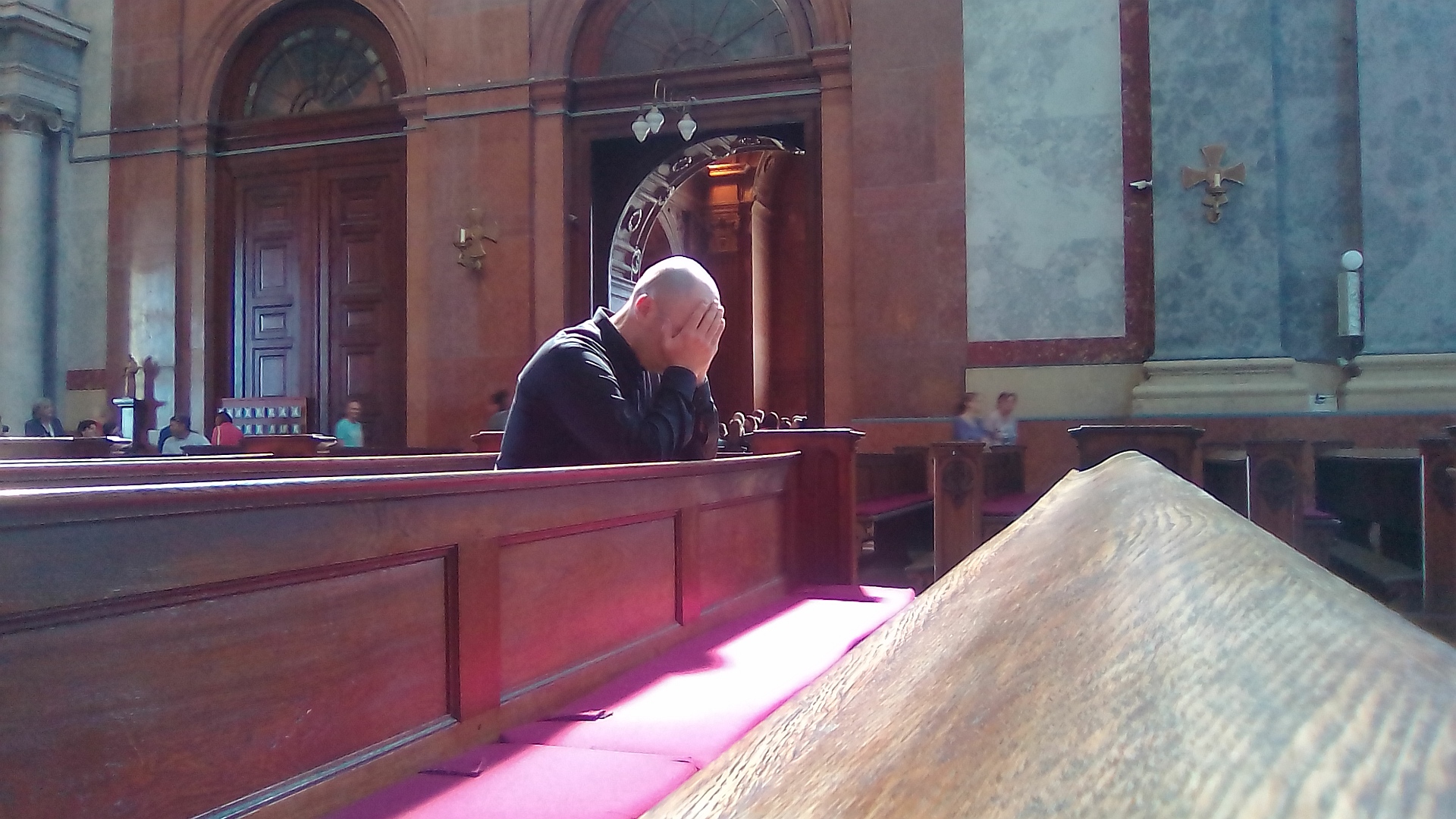 A young priest stood up against the hypocrisy of life in the Catholic church and clergy, and he single-handedly raised the revolutionary banner calling for the consecration of married men.
Director: Libuše Rudinská
Producer: Libuše Rudinská – Libuše Rudinská
DOP:  Jan Rafal Chajewski
Estimated running time: 75′
Film delivery: November 2022
Production country: Czech Republic
Slovak priest Peter Lucian Baláž (39) decided to write a book advocating the idea of consecrating married men some six years ago. He challenges the settled, quite morbid custom that a married man can be consecrated in the Catholic church only the case that his nearest person – wife – dies. The book is his reaction to numerous church scandals around sexual predatorship, and also to struggling of men in celibacy that he calls a "festering wound of the Catholic church". Mr. Baláž stood up this way even though he knew that he would most probably gain nothing from the possible change. He raised his voice selflessly to the benefit of those who would come after him. He was consecrated eight years ago himself, and he has already come to terms with living in celibacy. However, he doesn't want to live in the environment that silently tolerates extramarital relations, children that priests fail to care about (and the church even pays alimonies for them) – and he no longer wants to be a part of the system that belittles, or even covers, sexual scandals. He is fully aware that only a major change in the approach to celibacy could change the situation in a meaningful way. As he was pretty much aware how dangerous his actions may be for his and people around him, he made a few precautionary measures first. He asked his friend from the seminary – priest Michal Lajcha (35) who was about to leave the clergy because he had been in a long-term relationship and wanted to get married. He invited him to be a co-author of a book, and its first version was published only under Lajcha's name. Mr. Baláž hoped that his identity would remain hidden and the consequences to his personal position.
Libuše Rudinská
Libuše Rudinská is freelance Producer and Documentary Filmmaker. Since 2008 she produced and successfully distributed several creative documentary films. To her team belong three permanent co-workers including Sound Engineer Editor and Script Editor.
2008 Stolen Motherhood
Twenty Years of Insomnia
Ekopioneers
2011 My Father Voskovec
2014 Pavel Wonka commits to cooperate
2017 Close up
2019 Gustav Fristensky´s life battle
2020 My name is Prostate Cancer
TWO SISTERS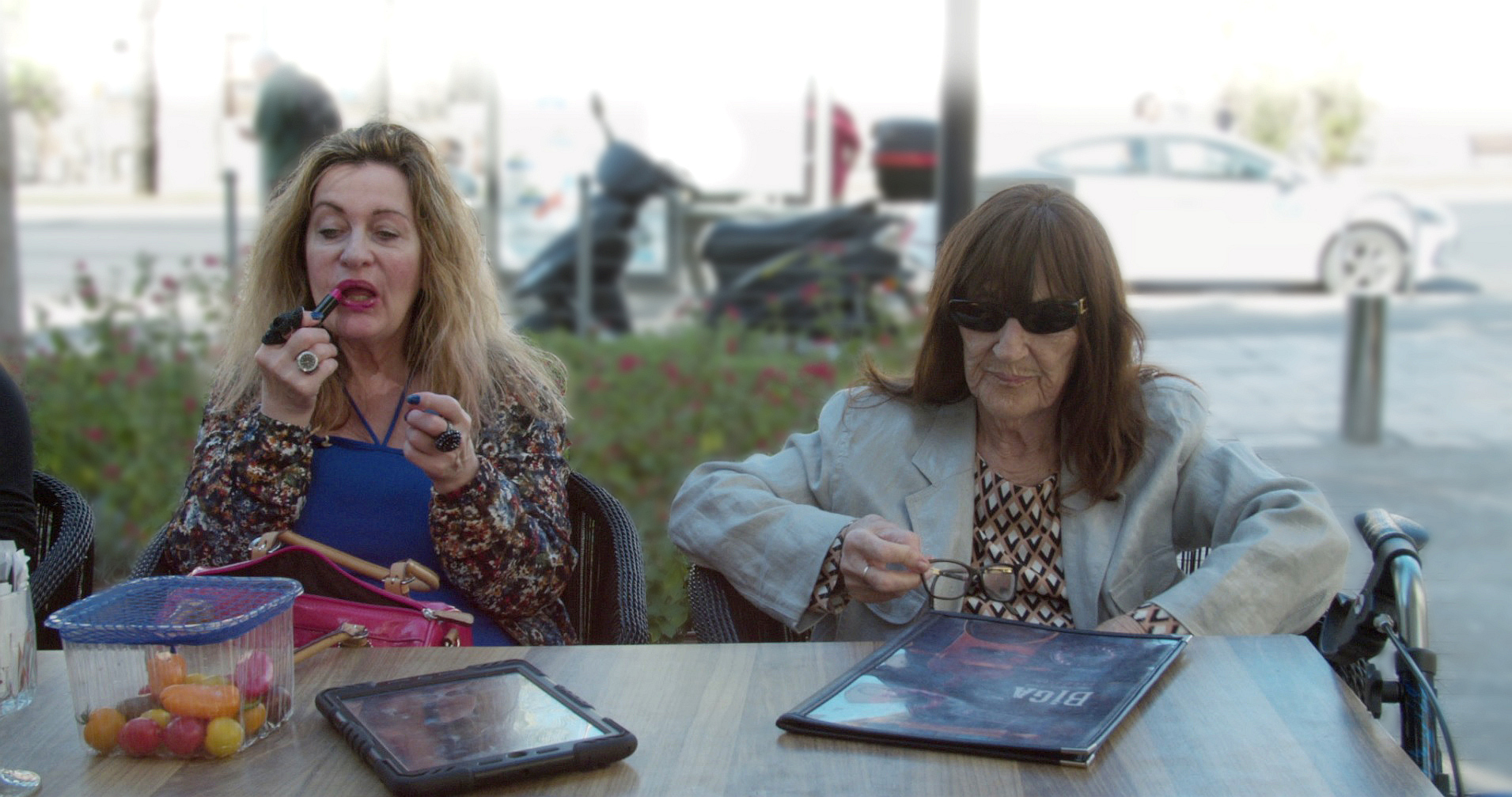 While her sister in Berlin wants to marry a Nigerian refugee 30 years her junior, Shula, an Israeli Holocaust survivor, questions her 60-year arranged marriage. Together and individually, the two sisters embark a journey of self-discovery.
Director: Lee Nechushtan
Producers: Anath Kandell, Tanja Georgieva-Waldhauer, Stella Wejchert – Panas Boded Hafakot, Elemag Pictures GmbH
DOPs: Nikita Pavlov, Keren Chernizon, Lee Nechushtan
Estimated running time: 90′
Film delivery: December 2021
Production countries: Israel, Germany


Goodi, a Jewish German woman in her late sixties divorced with two children, decides she needs a new partner. She signs up to different dating sites, and to her surprise, is approached by many young men looking for the same thing as her. Goodi is in a relatively new relationship with Eric ,38, a Nigerian refugee she met online. The two find comfort in each other's arms as he, too, feels estranged. However, without a visa, Eric's status in Berlin remains unstable. After being deported back to Nigeria, Goodi decides to travel to Lagos, where she plans to marry Eric and bring him back to Berlin. Her sons struggle accepting her new relationship. On the other hand, Goodi's eldest sister Shula 85, chose to forsake love for other values. Shula, who was born in Germany, made Aliyah (Jews migrate to Israel) on her own at the age of 14. She married through an arranged marriage to Israel ,94, a Holocaust survivor such as herself, together they built a big Jewish family in Israel. Today, Shula and Israel share their house like roommates; separate rooms, separate beds, separate lives. Shula's health is deteriorating and her daughter wants to hire a full-time nurse for her mother. Her husband objects. This isn't the first time Israel mistreats his wife. Unlike her youngest sister, Shula seems to have chosen familial stability over love. The sisters go through a soul-searching process, sharing their personal stories and exposing their constant conflict: Whether to comply with the expectation as a Jewish woman to become part of the community by establishing a family, or pursue independent choices that may stray from social conventions.
Lee Nechushtan
MFA graduate of Tel Aviv University film and TV studies. Writer and director of four short films. Lee's scripts were granted four funds; The Rabinovich Foundation, Eli Gelfand Foundation, Snunit Foundation, and more as well as featured in international festivals. Lee also works as an independent content consultant for different scripts and projects in collaboration with Topia Communications production company (Israel). Lee also has experience in the social-educational field.
Anath Kandell
Panas Boded Hafakot is an Israeli boutique production company focusing on social, arts and culture documentary films and TV series founded by Anath Kandell.
Her credits include: Fluchkes (2011) , Locked down (2014) ,Makom Ba Tzameret (2015) ,17 beginnings of TALIA (2015), A Crime Called Man (2015) and more.
Tanja Georgieva-Waldhauer
Has produced a dozen multi-awarded films over the last years. Her production, Volcano, the fiction debut by Roman Bodarchuk, premiered at Karlovy Vary International Filmfestival and Filmfest Munich 2018 and is already travelling to more than 40 International Filmfestivals. In 2013 Tanja was awarded with the European Mediaprize for The Graveyard Of The Illegals by Andreas Morell as Best European feature-length documentary.The co-production Ukrainian Sheriffs by Roman Bondarchuk received 2015 the Special Jury Award for Best Feature Length Documentary at IDFA and represented Ukraine as Official Entry Best Foreign Picture Oscars 2017. Since January 2015, Tanja leads as Producer and CEO Elemag Pictures. 
In 2018 she was selected by Screen International to represent Germany.
Stella Wejchert
Born in Poland, Stella graduated in German studies with a M.A. degree in Comparative Literature and Art History at the University of Warsaw & graduated from renowned polish Film School in Lodz in Film and TV Production Organization. Stella is intensively engaged in strengthening the Polish-German relationship in the film scene.
She is working as Junior Producer for the film production company Elemag Pictures based in Gera, focussing on developing and producing high quality international films.
WHITE QUEEN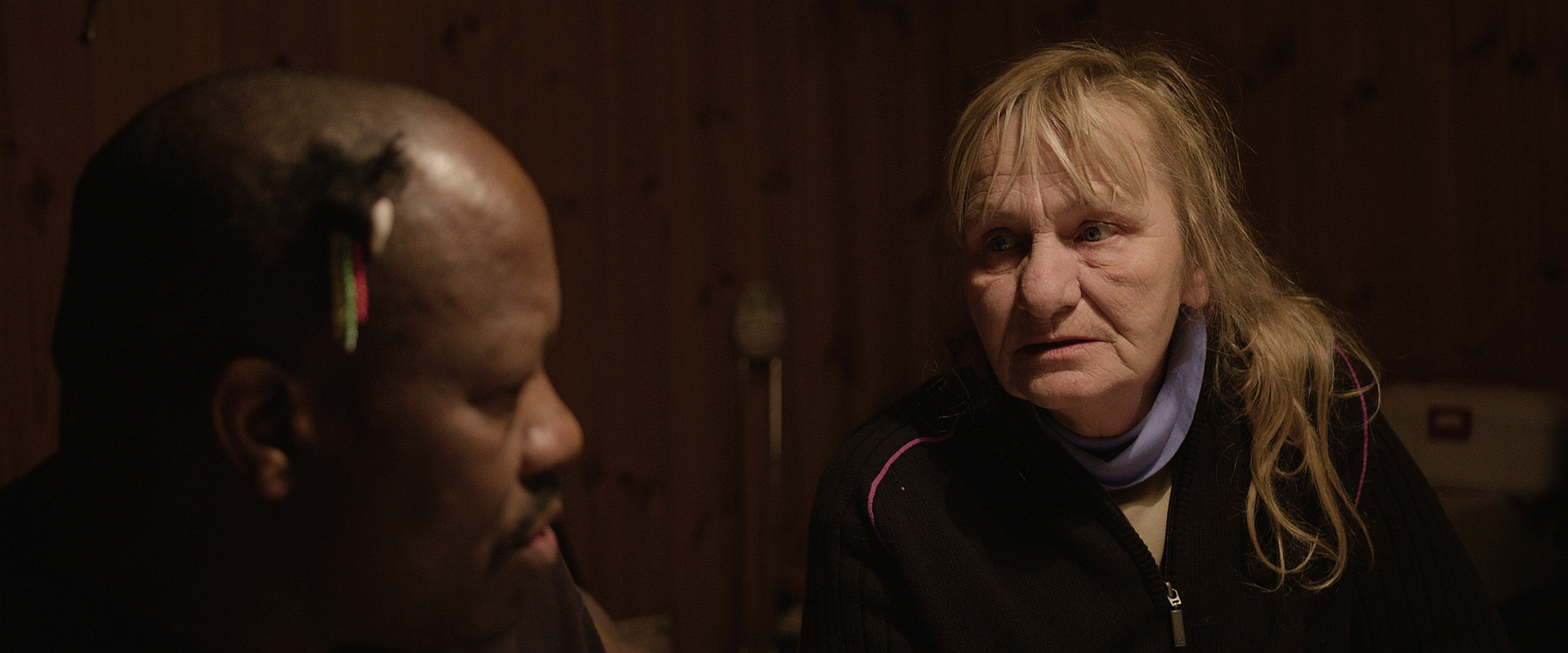 The white wife of a black king from Togo is planning a trip to Africa to exercise power on behalf of her husband who has been sentenced to exile.
Director: Grzegorz Piekarski
Producer:  Anna Gawlita – Kijora Film
DOP: Natalia Pietsch
Estimated running time: 70′
Film delivery: February 2022
Production country: Poland


Manuela is waiting impatiently for her doctor's appointment. The doctor is supposed to approve her trip to Togo. For years, she has been living with a brain tumor but she does not want to undergo an operation so as to avoid possible personality changes. Her sense of duty further motivates her to take this trip. Manuela, despite being white, is the acting queen of the Togolese Ewe-Min community. It all began with her marriage to Jules, a Togolese immigrant fleeing a regime that sentenced him to death for participating in political protests. The couple led a modest life until Jules' father, who had appointed him as his successor, passed away. Despite his royal status, Jules works in an organic slaughterhouse where he humbly performs menial tasks such as washing meat crates. Manuela and Jules form a symbiotic relationship. He is physically fit and an oasis of serenity against Manuela's explosive temperament. She doesn't work because of her illness, sometimes even requiring care at home. Jules, in turn, needs someone who has their feet firmly on the ground. Someone who would negotiate his employment contract, make judicial decisions for the African community through instant messenger and would be able to organize charitable aid. In Africa, Manuela takes on the name of Sika and has two roles to play: she is both a queen and a representative of the absent king. In the absence of their ruler, the community has attempted to replace Jules with a symbolic effigy that is sat at the table during official events. However, only Manuela provides them with the opportunity to hear out his will.
Grzegorz Piekarski
Grzegorz Piekarski was born in 1989. In 2014 he obtained a Master's degree in Engineering at the Faculty of Mechatronics at the Warsaw University of Technology. In 2018 he received his degree in film directing from the Krzysztof Kieślowski Film School in Katowice. Aside from film, traveling is his passion and he has published photos and accounts of his trips to Asia and Africa in trade magazines.
FILMOGRAPHY:
2019 Irena – short fiction
2017 Jet lag – short fiction
2017 Pasdar – short documentary
Anna Gawlita
Awarded as the best producer at Era New Horizons International Film Festival and Krakow Film Festival. A member of the Polish and European Film Academy.
Producer and production manager for films among others of Tomasz Wolski, Piotr Stasik, and Aleksandra Maciuszek which were awarded at Jihlava FF, Krakow FF, Palms Springs FF, Margaret Mead in NY and many others.
In 2018 she had finished her director documentary debut – "Horse Riders" which got two Oscar selected Awards – the Golden Frog at Camerimage and Grand Prix at Cork Film Festival.
An Ordinary Country by Tomasz Wolski 2020
Hurray, we're still alive by Agnieszka Polska 2020
Problem by T. Wolski 2020
Let's try to jump into the well by Piotr Stasik 2020
Horse Riders by A. Gawlita 2018
Opera about Poland by P. Stasik 2017
WHO OWNS THE CITY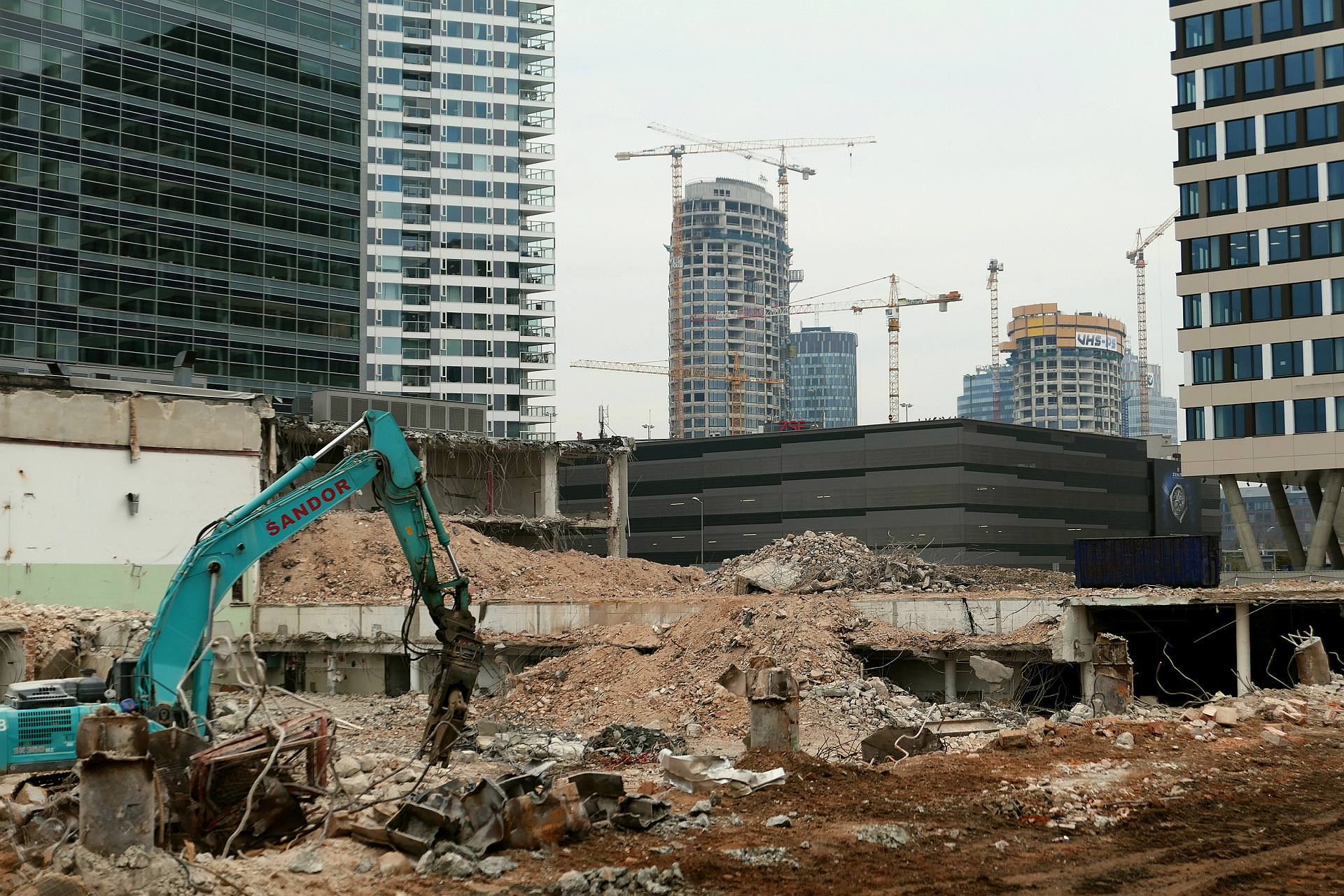 What cities do we want or should we want? People make cities, cities make people. Four stories from Brno, Bratislava, Budapest and Krakow discuss the factors which affect the changes in town's appearance and have a major impact on lives of residents.
Director: Petr Kacirek
Producer: Jan Hubacek – GNOMON Production s.r.o.
DOP: Jan Hubacek
Estimated running time: 100′
Film delivery: May 2022
Production countries: Czech Republic, Poland, Slovakia, Hungary


Czech – Brno: Kateřina Šedá, a world-renowned artist is creating a written portrait of socially deprived locality. She decides to implement it in real world, introducing more than 80 items of street furniture supposedly to make life in the area more liveable. However, Šedá is experiencing misinterpretations and protests against her project. Are the locals for or against? Slovakia – Bratislava: Roman Talaš is an architect and designer of the planned main bus station and district. Shopping centre in the above-ground section will stand on top of bus platforms hidden in the underground. This concept of construction raises discussions between experts, the city and citizens. Is the bus station meant to be just a side-effect of the "temple of shopping"? Hungary – Budapest: Gólya is an old alternative social-community, music club and kindergarten managed by a group of friends in a newly refurbished area. Being kicked out by the developers they move to an old factory, planning to expand their activities, hoping to influence neighbourhood. But here again, demolition, new construction for rich and eviction of the socially deprived will soon begin. Can Gólya keep its mission? Poland – Krakow: Alina Kamińska is the last to live in her house. The rest of the flats turned into Airbnb apartments. In the streets she is forced to avoid the tourist carts and e-bikes. Surroundings of the nearby Plac Nowy square serves as every-night hotspot for wild amusement, full of drunken tourists from all over the world. Alina cannot sleep. She founds a "Good night Krakow" NGO, in order to make her quarter liveable again and becomes a politician also. Is it enough to fight the touristification?
Petr Kacirek
Petr Kacirek graduated in film and theatre at DIFA JAMU in Brno. He also studied at AGRFT in Slovenia, completed an internship at Czech centre Berlin and Czech centre New York. As director, DOP and editor he worked on many documentary and fiction films, cooperated with both Czech and international productions. The most recent project is Miri fajta, dealing with Roma identity in Czech society and preparing Mind Your Business, fiction film about domestic violence from perspective of neighbours.
Jan Hubacek
Jan Hubáček graduated in film directing and screenwriting at FMK UTB Zlín. He also studied at BFM Tallinn (Estonia), completed an internship at Stink, London. After several awarded student shorts, his feature length debut is documentary film Accept. In 2015 he founded the production company GNOMON, recently producing documentary films Solo for One Hand (first place at Prix CIRCOM, Netherlands), Elephant wars or Dunaj of Consciousness (The Czech Joy competition at IDFF Ji.hlava 2019).
WRITING ON THE WALL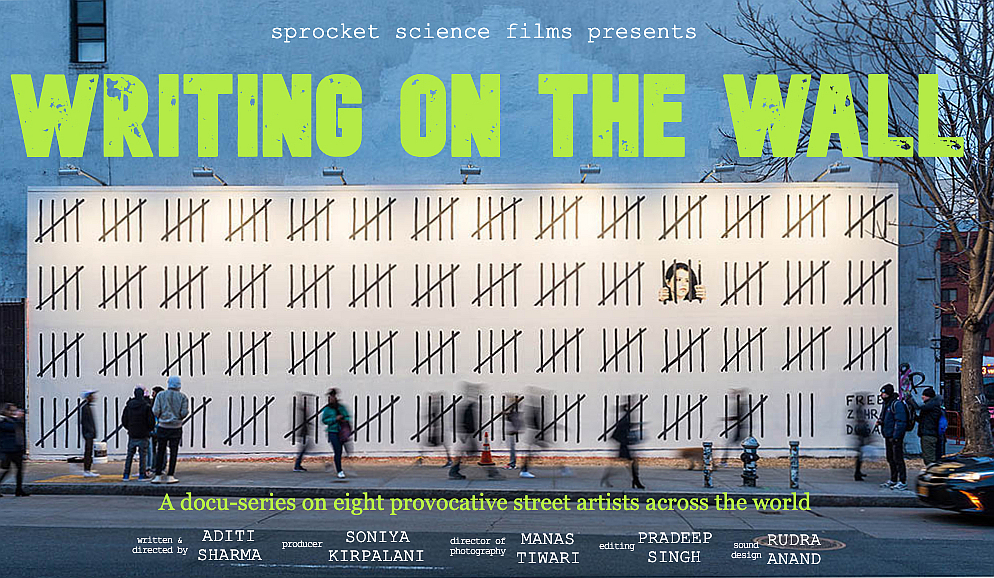 The series looks at seven contemporary street artists in the backdrop of their local socio-political conflicts and investigates how provocative street art in these countries is giving rise to a new form of resistance.
Director: Aditi Sharma
Producers: Soniya Kirpalani, Aditi Sharma – Sprocket Science Films
DOP: Manas Tiwari
Estimated running time: 30 minutes per episode
FIlm delivery: December 2021
Production country: India


Street art, whether sanctioned or unsanctioned, has been that perpetual appropriation of public spaces, which has not only shaped the collective aesthetic of cities but is now beginning to emerge as the most prominent voice of dissent throughout the world. Using local symbols or icons, street artists are risking their freedom to critique, disrupt or challenge the status quo, using their art to advocate for social change. Uprooted by war, hounded by governments, silenced by force, these repressed voices, with their backs against the walls have picked up their spray paints and are unapologetically re-claiming public spaces and public discourse. 'Writing on the Wall' tells the story of 8 such unrelenting voices across the globe, whose subversive art has broken away from the regular tropes of the assertion of the writer's personal identity and assumed the role of the voice of a state's body politic. From stencilling to calligraphy and from political satires to social commentary; the series doesn't only celebrate the distinctiveness of their unsanctioned art but also their ideologies, which have found resonance in their audience across the globe. From commenting on the economic duress in Greece to speaking against fascism in India, artists like Arcadia Blank, TvBoy, Nconen, Tyler, Nomenhior are taking on the system one mural at a time. Each 30 minute episode would introduce these artists and discuss their technique and style including some of their iconic pieces. Through their personal stories and the words of other social and political commentators, the episodes would also look at the social, cultural and political setting in which each of these artists operate.
Aditi Sharma
Aditi is a graduate of cinematography from the Film and Television Institute of India (2006). She has directed and shot award winning documentaries – "Winning Midset" (2012), "Mitigating Disasters" (2016) and "Make in India" (2018); been a DP and producer on two indie films that have released on Netflix, formed an independent film festival called Wanderlust and is co-founder for a start-up 'The Unknown Planet' for which she has has directed and shot over 3,000 hours of content.
Soniya Kirpalani
Soniya Kirpalani is one of the top 25 Asian Achievers from Dubai. As director/producer Soniya's films 'Dobuy' (2010), 'Silken Synergy' (2011), 'Love Arranged' (2012), 'Crossfire Creativity' (2014), '17 Not Required Indians' (2014) and 'Made in India' (2018) have received 43 Nominations/ 19 International Film Festival Awards (including National Awards in UAE and India, MipDoc CoFund Award (Twice) / IDFA-Bertha Investigative Journalism Award/ 2 Puma Impact Award Nominations/ HotDocs).
YYAA. WOJCIECH BRUSZEWSKI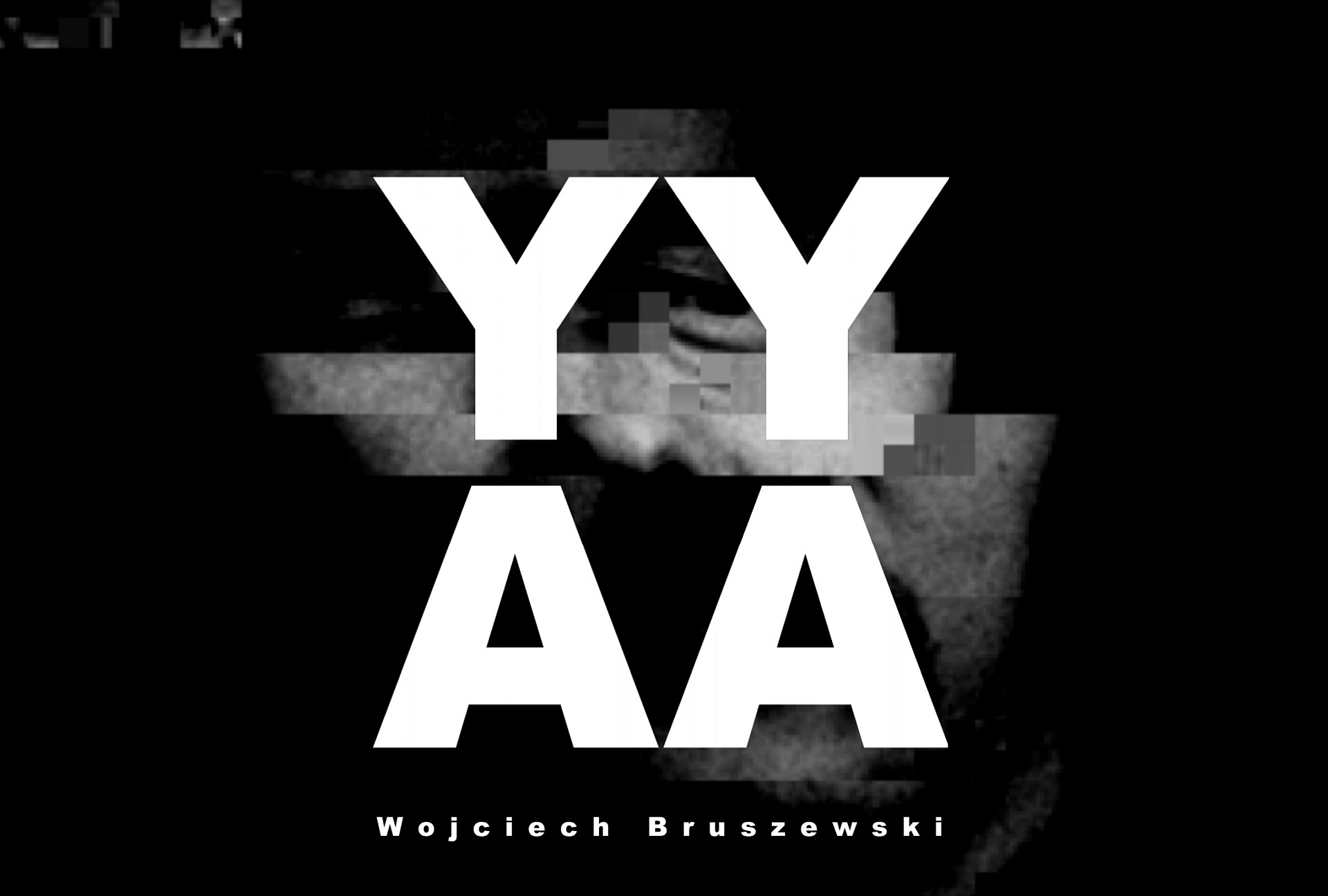 A requiem for Voytek Bruszewski the forgotten Polish rebel art explorer who made traps for the ambiguous reality behind the Iron Curtain, composed by a group of international experts, ranked artists, his friends and opponents.
Director: Elwira Kozłowska
Producer: Marika Kuźmicz – Fundacja Arton
DOP: Marika Kuzmicz
Estimated running time: 71′
Film delivery: March 2022
Production country: Poland


It is a biographical documentary in the vein of 'Beuys' by A. Veiel, 'Mr. Gaga' by T. Haymann and Tony Conrad by T. Hubby in terms of investigating the protagonist by mixing art archives with present comments of experts, artists and friends. The protagonist, a visionary Polish artist Voytek Bruszewski who met a relevant worldwide recognition for his innovative ideas to the visual art and film in the mid of 70's has been forgotten. The inventor who applied science, new technologies in reel art films, installations and language operations, discovered from the Iron Curtain and showed in the ranked art Biennale with such art icons, like A. Warhol, M. Snow or Nam June Paik disappears from mainstream art discourse. A group of international ranked artists, friends, experts and interpreters from different generations and backgrounds meet together to unveil Bruszewski's role and impact to the neo avant-garde and interactive art movements in Europe. They will ask why he faded into the background commenting on artist life and works both critically and artistically. They all will try to bring Bruszewski's achievements back to the history of art of the mid of XXth century. A requiem for a brilliant mind is addressed to the audience who seek positive characters who remain independent in the world dominated by aggressive ideology. In the case of Bruszewski it was first communism and then non critical mass consumerism. Among the public we expect to find demanding but open minded, passionate and well off individuals who appreciate independence, freelance work in innovative and created fields and those people for whom culture is simply a way of life.
Elwira Kozłowska
Elwira Kozłowska director, scriptwriter and film producer. Her debut, a documentary film The Performance Art of Zbigniew Warpechowski, was broadcast in TVP, Kultura Chanel. She also directed movies about Krzysztof Zarębski, Jan Świdziński and Andrzej Jórczak. She is also the author of a script to a 'First day of a Summer'. Elwira is a graduate of Film School in Łódź (2007). She developed her screenwriting skills during the EKRAN program in Wajda School and in New York Film Academy (2015).
Marika Kuźmicz
Marika Kuźmicz (Ph.D.) – curator, researcher and publicist. She is a lecturer at the Academy of Fine Arts in Warsaw. Marika Kuźmicz is the author and editor of many books, such as "The Workshop of The Film Form" (2016, co-edited Ł. Ronduda) among others. She has curated many exhibitions in Poland and abroad. She is as well the curator of the film festival "Arton Review" which 2017 edition took place in Whitechapel Gallery in London. She is the originator and main coordinator of an international art project "Forgotten Heritage" (www.forgottenheritage.eu).
Filmography:
"Study of Chaos" – dir. T. Śliwiński, M. Hueckel (in progress)
"Gerard Kwiatkowski" – dir. P. Grdeń, K. Dzieweczyńska, 2017, '70
"Alfa Ursae" dir. E. Kozłowska, 2014, '45