The Alchemist of the Cinema
This year's winner of the Dragon of Dragons Award, awarded by the Krakow Film Foundation for a significant impact on the development of documentary and animated cinema, is Péter Forgács. This Hungarian media artist and independent filmmaker is best known for his award-winning "Private Hungary" series based on amateur films from the 1930s and 1960s documenting everyday life that would soon be destroyed by war trauma.
Prof. Tadeusz Lubelski, chairman of the Krakow Film Foundation Board writes about the Laureate: "American monographers dubbed Péter Forgács 'the alchemist of the cinema'  in the title of the volume devoted to him and it was an apt metaphor. Just like alchemists dreamt about transforming base metals into gold, for several decades Forgács has been using family movies shot by amateurs to create compilation films which gave his findings new life, both in terms of sound and image. Continuously upgrading his unique found footage formula, a technique of compiling a film from the footage shot by other authors, he has undeniably achieved mastery in this field. This alone would be sufficient to justify his 'contribution to the development of the world documentary cinema', which is honoured by the presentation of this award."


Ahmed Shawky
Three faces of Polish documentaries in Krakow
As a film critic and a festival programmer, I'm used to watching Polish films on regular basis. But what jumps into my head when I hear "Polish cinema", it's always feature fictions or animations. Maybe because Poland has an impressive record in both categories, or for any other reason, my experience with Polish documentaries was rather sporadic.
Thanks to the online version of Krakow Film Festival I managed to watch three fresh Polish documentaries back to back, all from the national competition. A thing that would be quite difficult to do in any other circumstances, including attending a real physical edition of the festival.
The first film was Last Knights of The Right Side, a 67 minutes film by third-year student of Łódź film school Michał Edelman. In which, the director gets close to the members of National-Radical Camp brigade from Łódź (ONR). They call themselves the last knights on the right side, but just a quick look at world in other countries, including my own Egypt, tells us clearly they're not exactly the last.
Edelman plays the game I used to play for protecting myself in my high school hostile masculinity-driven community: get close to the biggest bully. Befriending the ONR local leader, the director managed to shock us with the contradiction of these guys, who might seem nice and friendly in a one-to-one conversation, but can easily turn into a ferocious mass whenever they come together.
With simple structure and plain technique, going back and forth between character interviews and brigade events, the film touches the scary question of how far a human's savagery can go if allowed to be practiced collectively.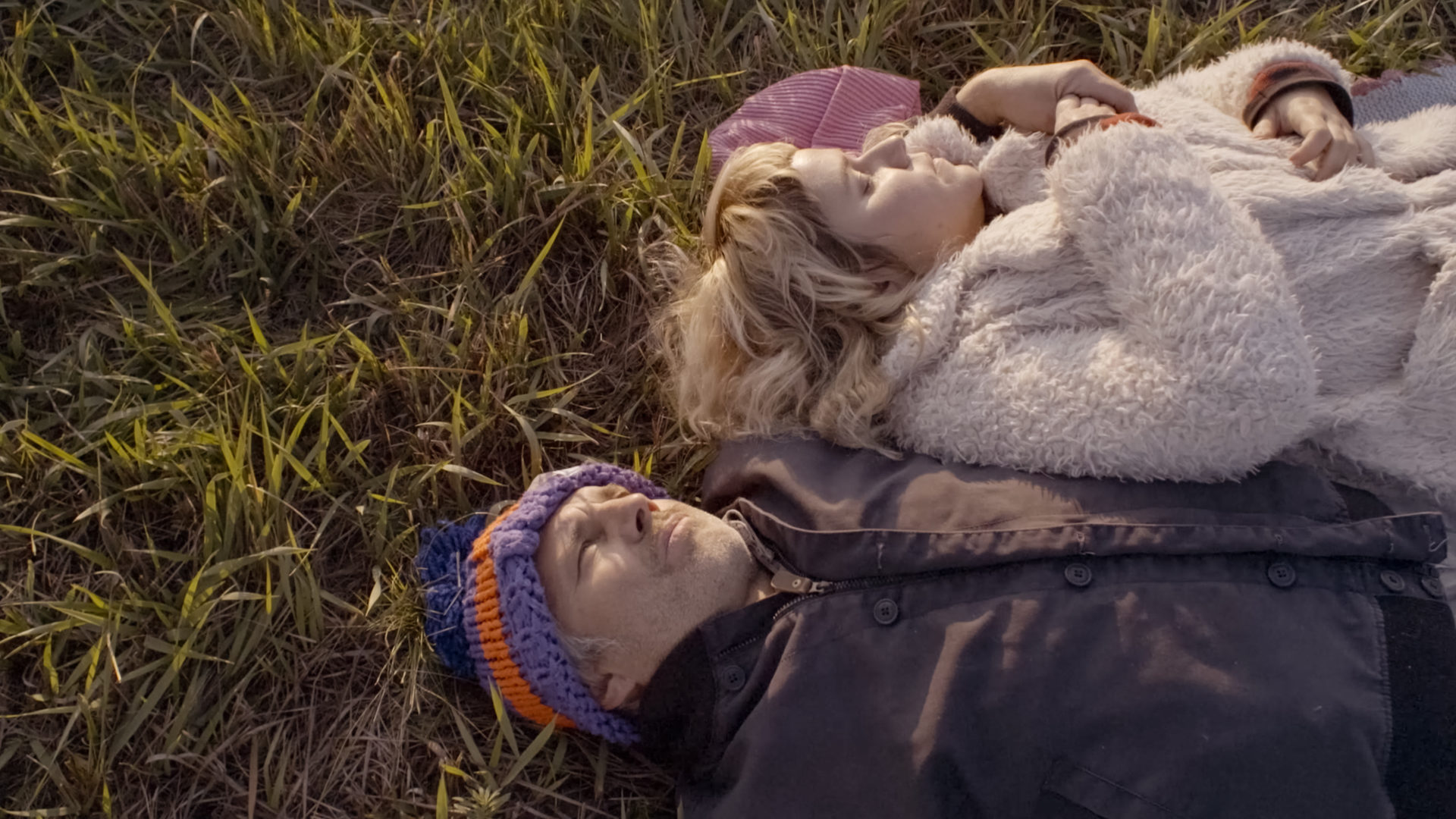 Speaking about "how far?" leads us logically to dictatorship, whose limitless craziness is shown by veteran documentarian Tomasz Wolski in his Visions du Réel winner An Ordinary Country. Using revealed footage that survived after the downfall of Polish communism and its 24k officers + 90k collaborators special service.
It's shocking how on earth, in a time that we see as very early when it comes to technology, The Big Brother was really there, watching, recording and encircling everyone's lives. The clarity of some video footage makes is – sadly – aesthetic. And the triviality of some records shows how catastrophic it was when some lady had to interrogated by special service to memorize how many letters of milk her family used to consume per week!
I said "it was", but what's viscerally scary about Wolski's film is extending the straight lines and thinking about how it was with 70s-80s technology, and how it might be now with everyone of us voluntary accepting his/her around the clock "smart" surveillance's terms and conditions.
The last – and most tender – of the films was Between Us by Dorota Proba in which she goes as simple as three couples talking to each other. But, this simplicity comes with choices: visual choice of utilizing the magic of the close-up, and telling what's underneath the skin through faces. Also, a narrative choice of questioning time, before and ahead. How did the love start? What remains of it after years? And how lovers deal with the fact that no emotion or feeling is "timeproof"?
Getting the chance to watch these three documentaries didn't only give me an idea of the contemporary Polish doc scene, but also it reminded me of how we – humans – are similar, our feelings, personal fears and vulnerability to sin are somehow the same, whether in Poland or in Egypt.


Ahmed Shawky – Egyptian film critic and festival programmer, Artistic director of Cairo International Film Festival.
Journalists ranking