The Dragon of Dragons award is granted since 1998 by Krakow Film Foundation Programme Council to the makers of documentary and animated films, whose work had a significant influence on the development of the world cinema in these genres. Among the previous winners of the Dragon of Dragons award there are such renowned film makers as: Kazimierz Karabasz, Allan King, Albert Maysles, Werner Herzog, Stephen and Timothy Quay, Raoul Servais, Jerzy Kucia, Marcel Łoziński.
Michael Dudok de Wit's distinctive line, protagonist and time
A distinctive line and an equally distinctive protagonist are two characteristic features of Michael Dudok de Wit's animation. His films are also distinguished by their economical style, precision and pursuit of excellence. Out of his six pictures, as many as three received Oscar nominations and one of them ('Father and Daughter', 2000) was a winner in its category. Apart from the distinction granted by the Academy of Motion Picture Arts and Sciences, Dudok de Wit has also won César and BAFTA awards,  prizes in Cannes, Ottawa and Hiroshima as well as a nomination to the European Film Awards. In 2001 he was presented with the FICC Jury Award at the Krakow Film Festival and this year his collection of honours will grow to include the Dragon of Dragons.
Read full article by Dagmara Marcinek
Winners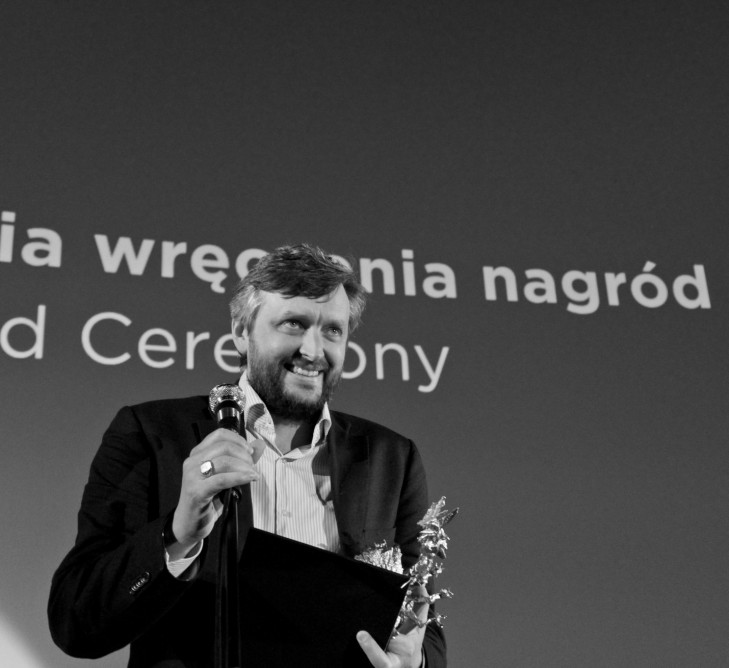 2018
Sergei Loznitsa
b. 1964
Ukrainian documentary filmmaker. Best known for: 'Blockade' (2006), 'Rewia' (2008), 'Letter' (2013), 'Austerlitz' (2016).